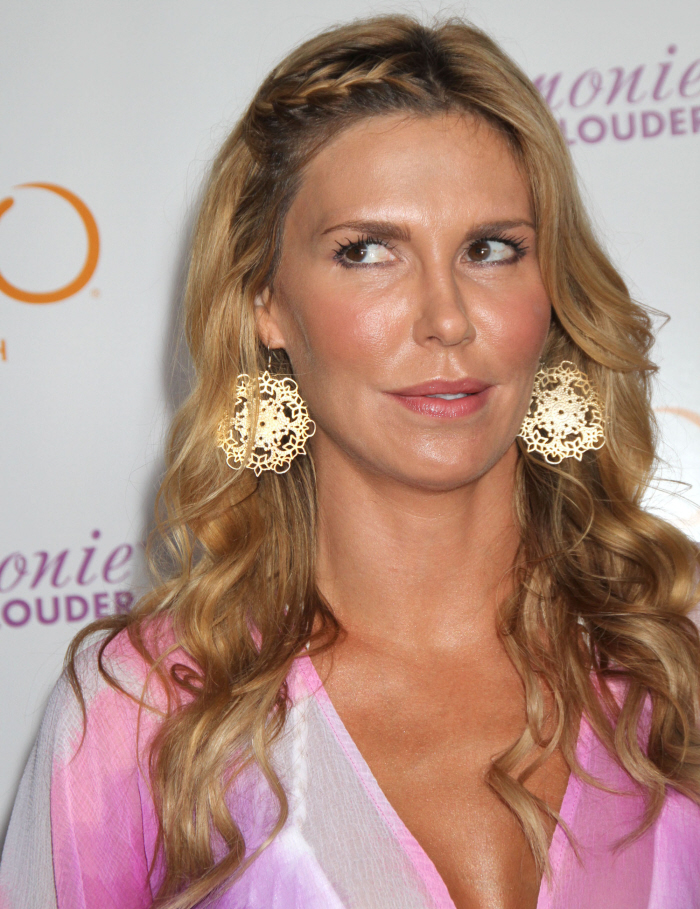 CB and I were debating whether or not Brandi Glanville wants it out there in the public sphere that she's been nipped, tucked, tweaked and augmented. CB thinks Brandi's perspective is "anything for publicity" but I'm trying to give her more credit. In Touch Weekly is running a suspicious story about Brandi's "plastic surgery makeover" which they claim happened "recently". But part of the "makeover" allegedly includes her implants, which she's had for a while, right? She had implants when she was with Eddie. LeAnn went to the same boob guy, remember? But In Touch's source goes even further, and says that Brandi got a lot of crap done to "find a man." Really?
According to an insider close to Brandi Glanville, Brandi recently splashed out on a $27,000 surgery makeover in a bid to find a man. The source says Brandi has undergone a forehead lift, a nose job, a boob job, filler injections and lip. Plastic surgeon to the stars Dr. Garo Kassabian agrees that she may have gone to extremes to turn back the clock.

Dr. Kassabian says: "It's obvious she has had a breast augmentation." Brandi, 38, has admitted as much, but Dr. Kassabian adds, "It seems that she's had a nose job too. And it appears as though she's had some augmentation to her face. Her cheeks look like they've been injected with fillers, such as Restylane or Juvederm."

Brandi reportedly hopes that taking off a few years will give her an edge when competing for men with younger LA women.

"She's really worries about being single," an insider explains. "It's been two years, and she still can't find a good man! Maybe this will help."
[From In Touch Weekly, print edition]
I'll buy that Brandi has fillers too – she's had that "filler look" that many LA women have these days. But what has she had done recently? I don't know, because I'm not watching that stupid Real Housewives show. I know some of you love it, but watching those Beverly Hills bitches makes me want to shoot myself in the face. As for Brandi "finding a man" – hasn't she found plenty of dudes to bone? She even allegedly got into Gerard Butler's pants. But maybe she hasn't found a GOOD man.
By the way, apparently Brandi thinks Winston Churchill was a "famous black leader". Discuss.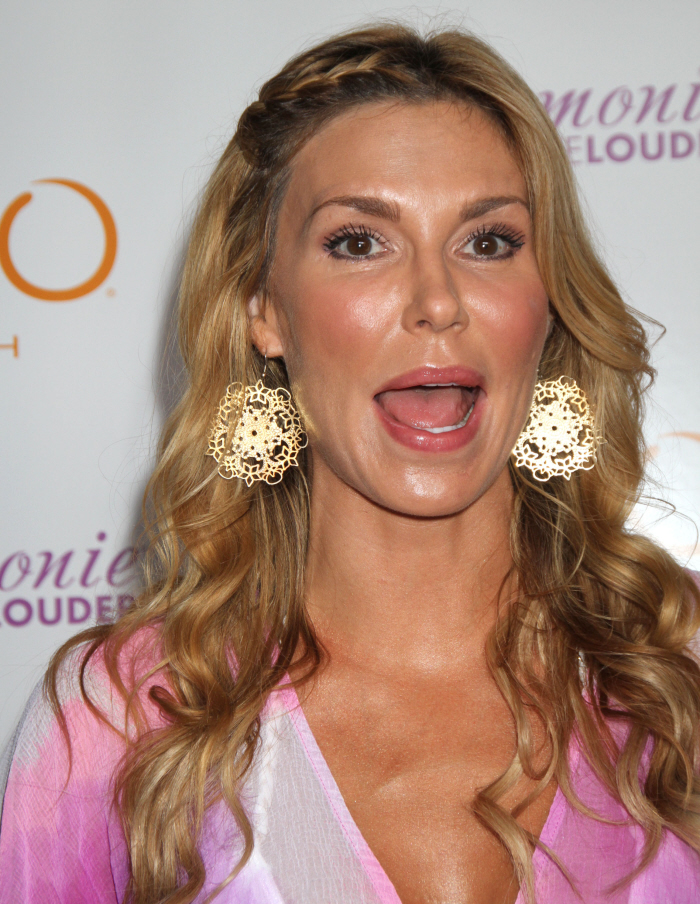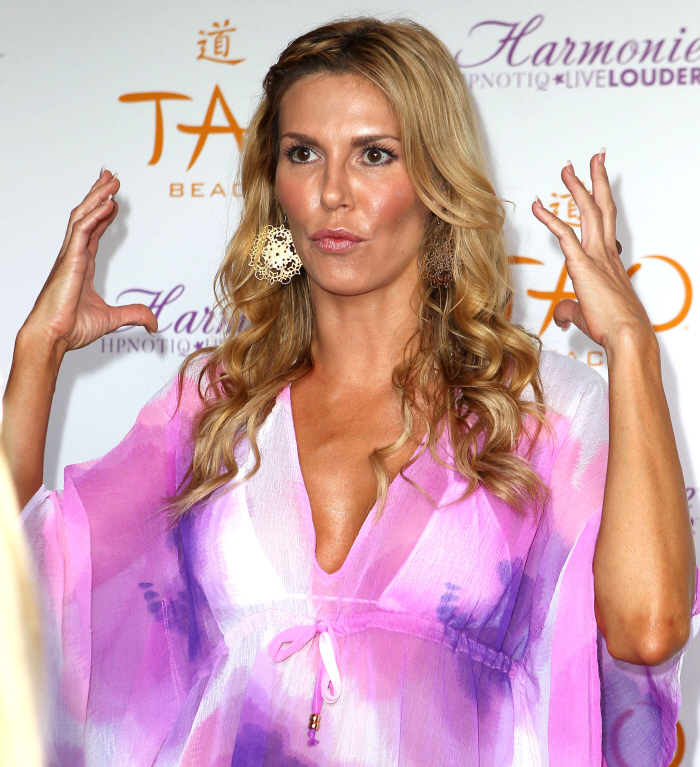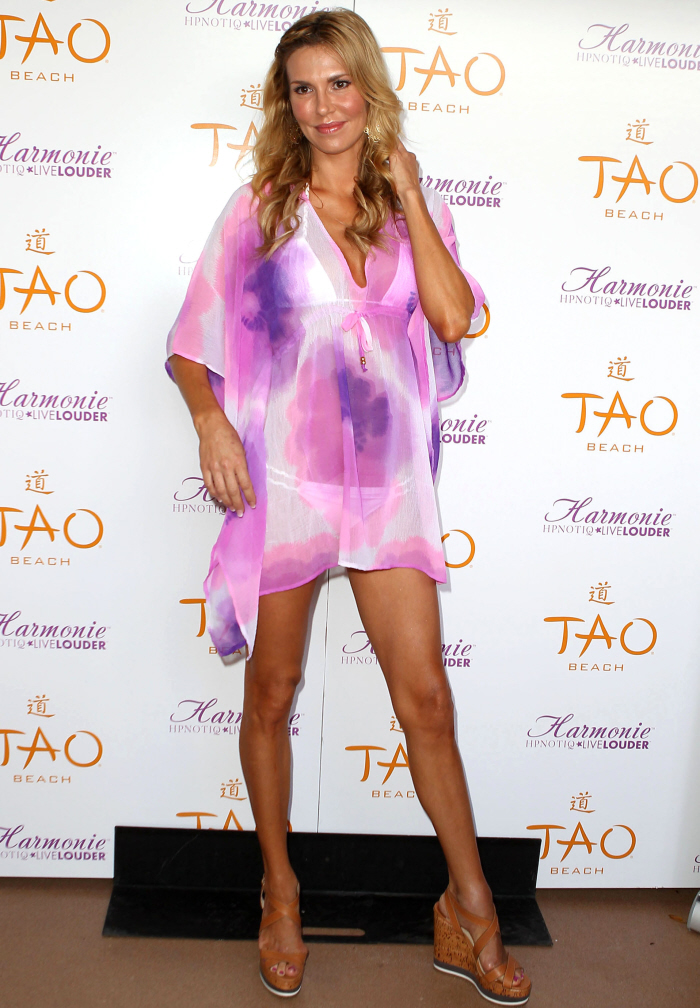 Photos courtesy of WENN.