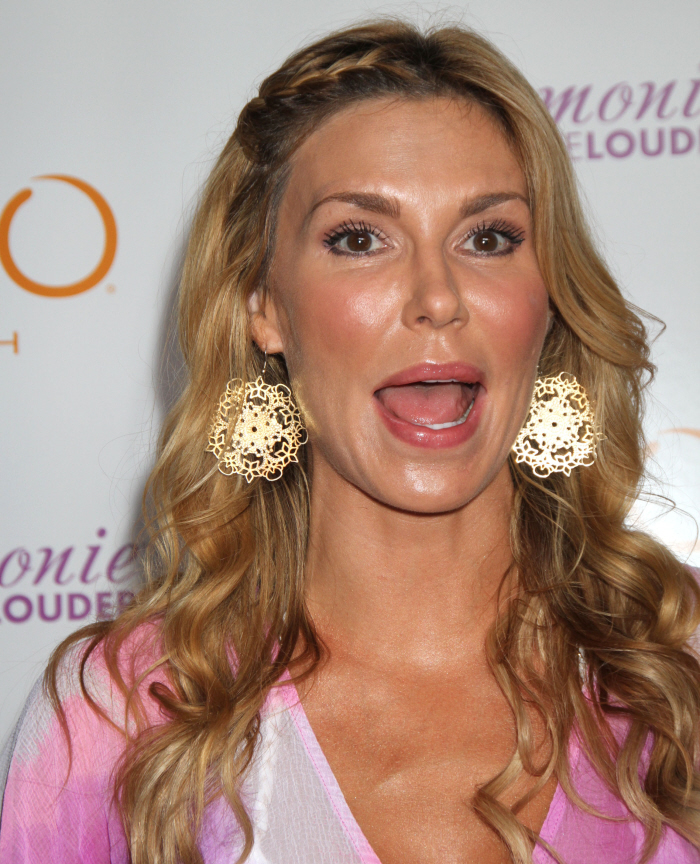 Last week, there was a report that made my soul ache a little bit. Allegedly, Brandi Glanville and Gerard Butler had a "steamy" makeout session in Malibu two weekends ago. At the time, it sounded like just one of G-But's many, many random conquests. He makes out with everybody. That's part of his charm. He will come up to you on the street and try to lick you. I love him.
But! This week's Us Weekly has a source (Brandi herself, I suspect) who claims that Gerry and Brandi aren't just one-time makeout buddies. The source claims that Gerard and Brandi are friends with benefits. Or, as Gerard says, "Who?"
Undercover lovers: Brandi Glanville, 38, was spotted making out with Gerard Butler, 41, in Malibu August 27 – and a source tells Hot Stuff it wasn't the first time!

"She's messed around with him on and off since leaving Eddie Cibrian," the insider shares.

Still, the two are keeping it casual.

"They're friends with benefits. Neither takes the other seriously!"
[From Us Weekly, print edition]
Brandi needs to take a step back. I know many of you like her and everything, and yes, she's got my sympathy, and yes, I think it's funny/sad that LeAnn Rimes basically wants to BE Brandi to the point of a major case of Single White Female-ing. But Brandi needs to back off The Butler, whether or not this is true. If it is true, how much will I hate Gerard for boning a Botox-faced Real Housewife? And if it's not true, how much will I hate Brandi for trying to use my precious Butler for her nefarious sexual escapades? Plus, Brandi isn't even his type. He likes darker girls. And younger girls, I hate to say. No, this doesn't work for me at all.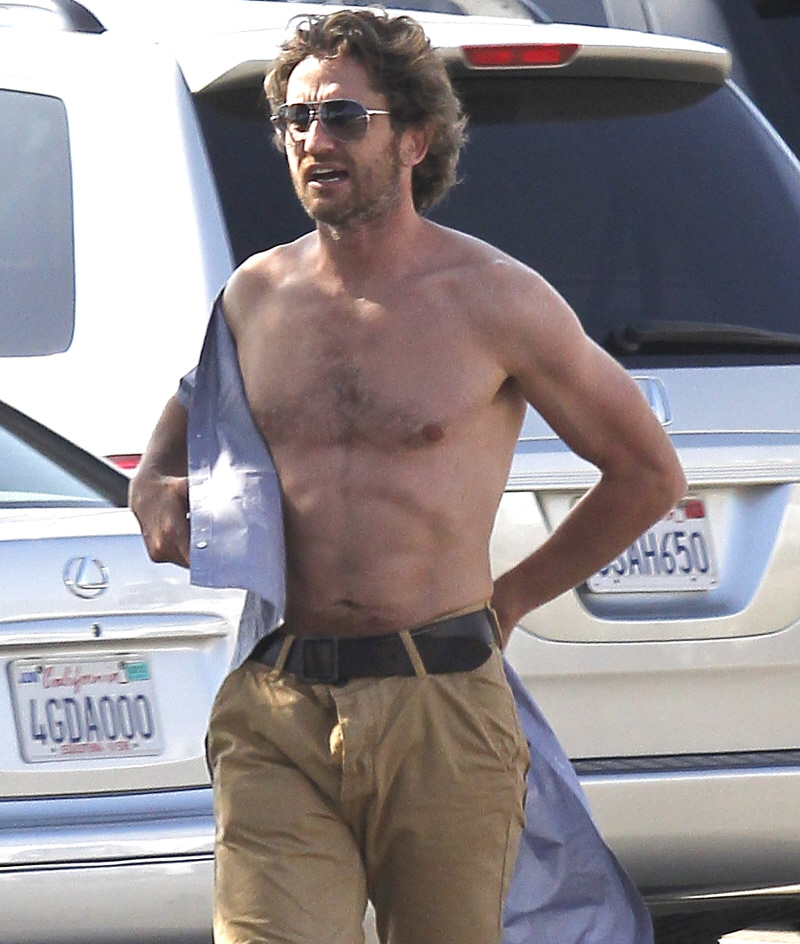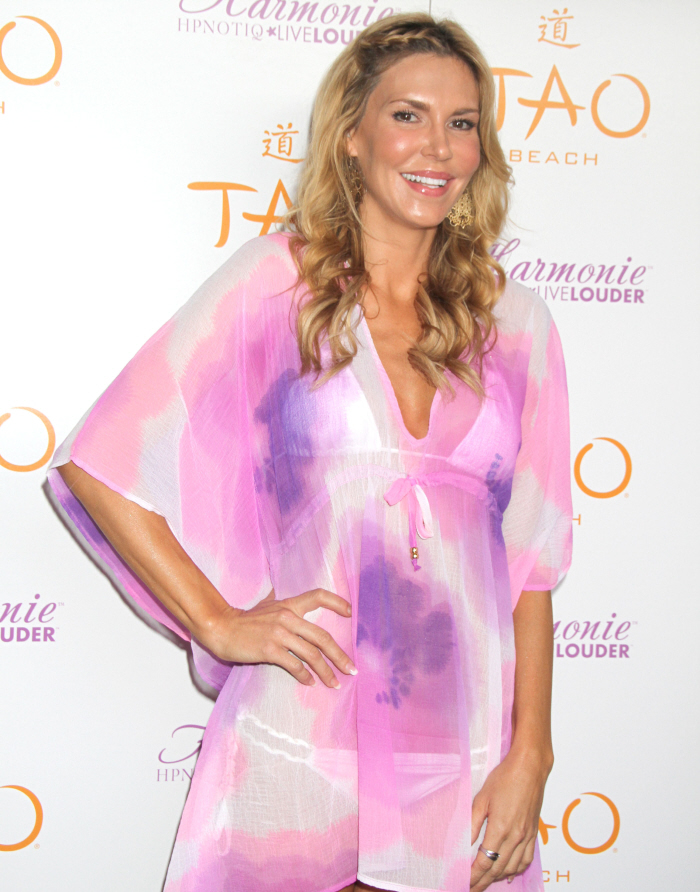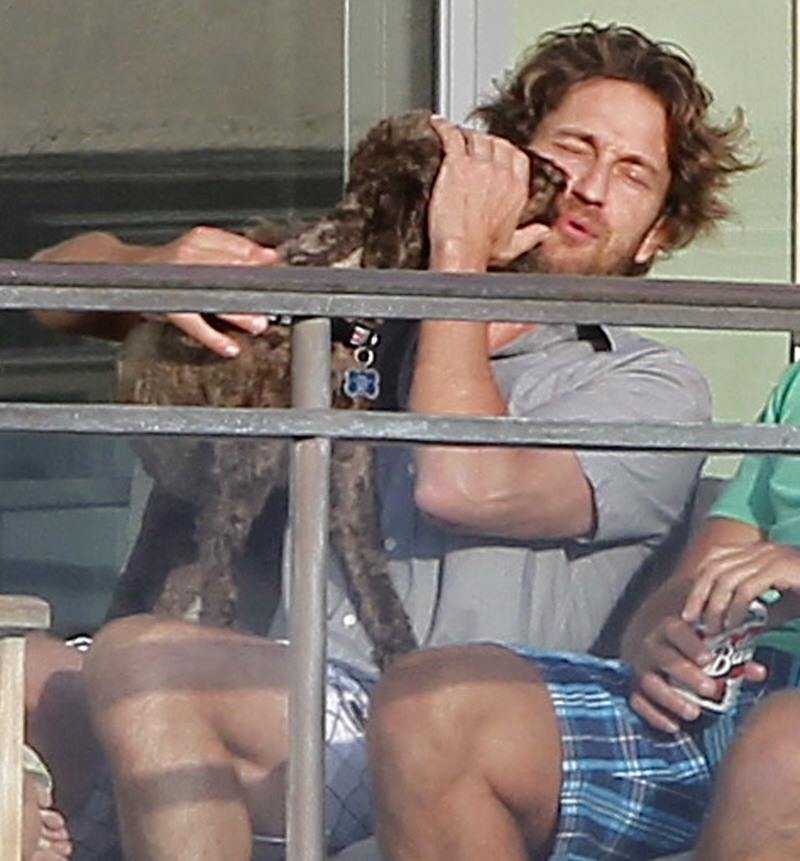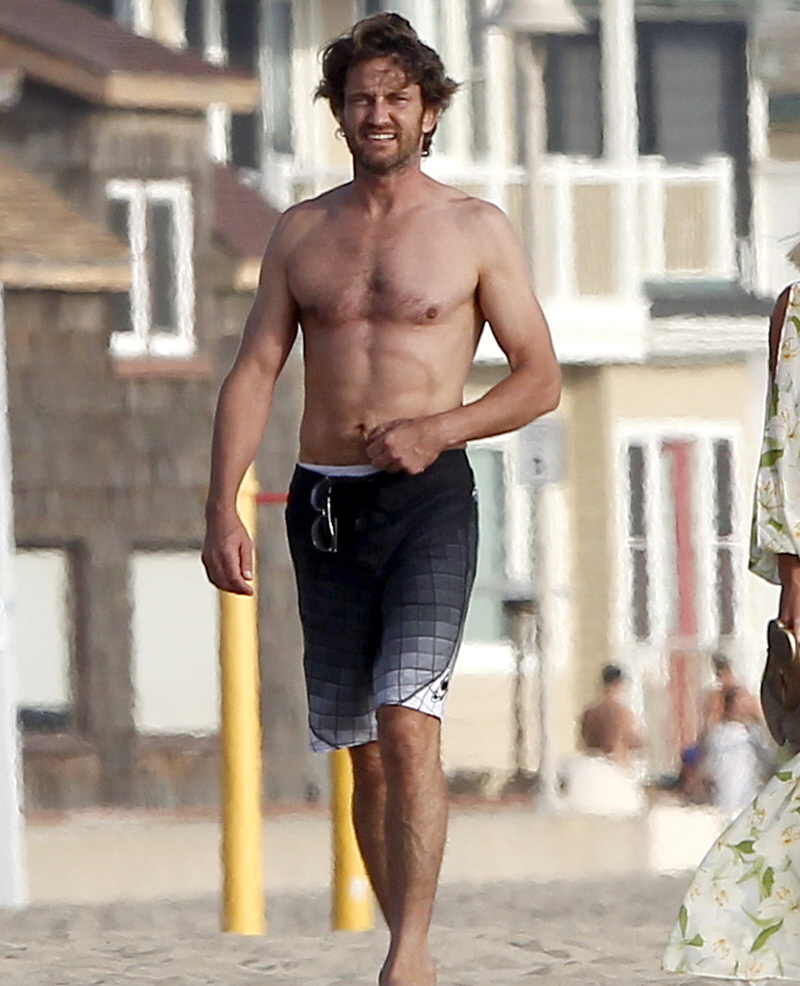 Photos courtesy of Fame & WENN.