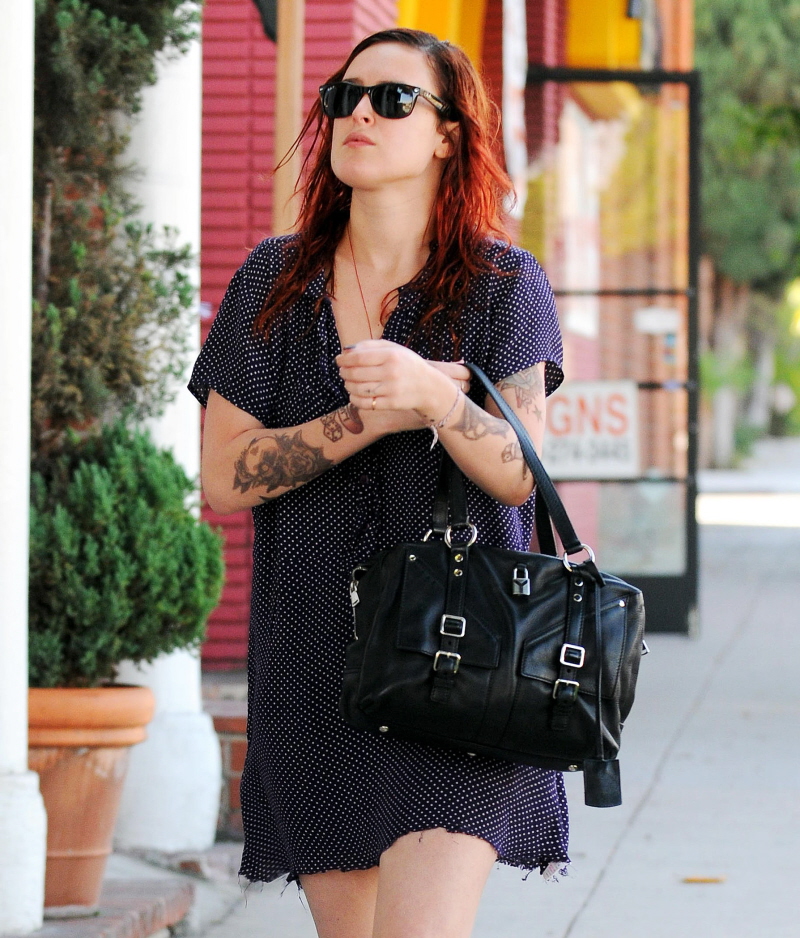 WHOA. Rumer Willis has tattoos all over her arms. When did that happen? Just last week, I discussed some photos of Rumer on a red carpet where she looked really, really pretty – go here to review. As you can see, it looks like she has one large tattoo on her right forearm, but other than that, nothing. So… CB and I have been looking through these new, candid photos of Rumer out and about in LA, flashing these "tattoos" – we were debating whether or not they were real. CB thinks they're definitely all fake, and she says that they're just transfers that have been treated with something to make them less shiny, and look more authentic, like this:
I think a few of the tats are real, though, especially the large on her right forearm. Maybe another one or two are real as well. But how great is it that transfers have come such a long way that they look so natural these days? Seriously, Rumer is looking very Kat Von D in these pics, and I think I mean that in a good way? Debatable. Someone gave me a henna tattoo kit as a gift, and now I'm feeling the urge to go play with it. I'm too old to play with it, right? Right.
Anyway, The Mail thinks Rumer is just doing this for attention, like a kid who acts out when her parents are fighting. Because Rumer is upset over Ashton and her mom, I guess. I don't know… part of me thinks that Rumer probably already had an idea about what her step-father was really like. Maybe she's not surprised at all.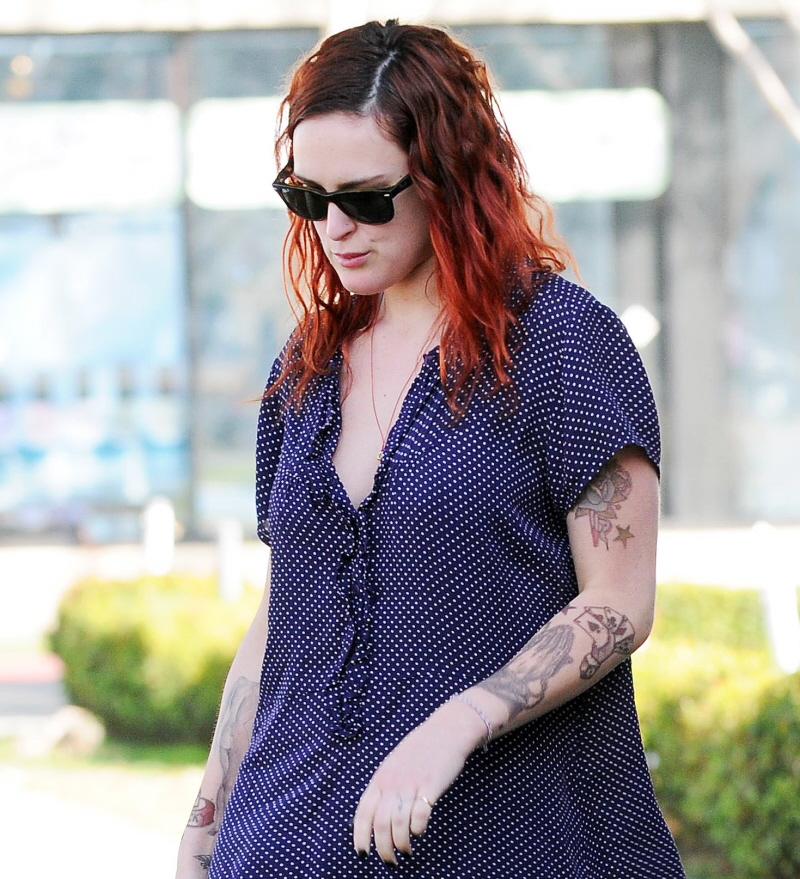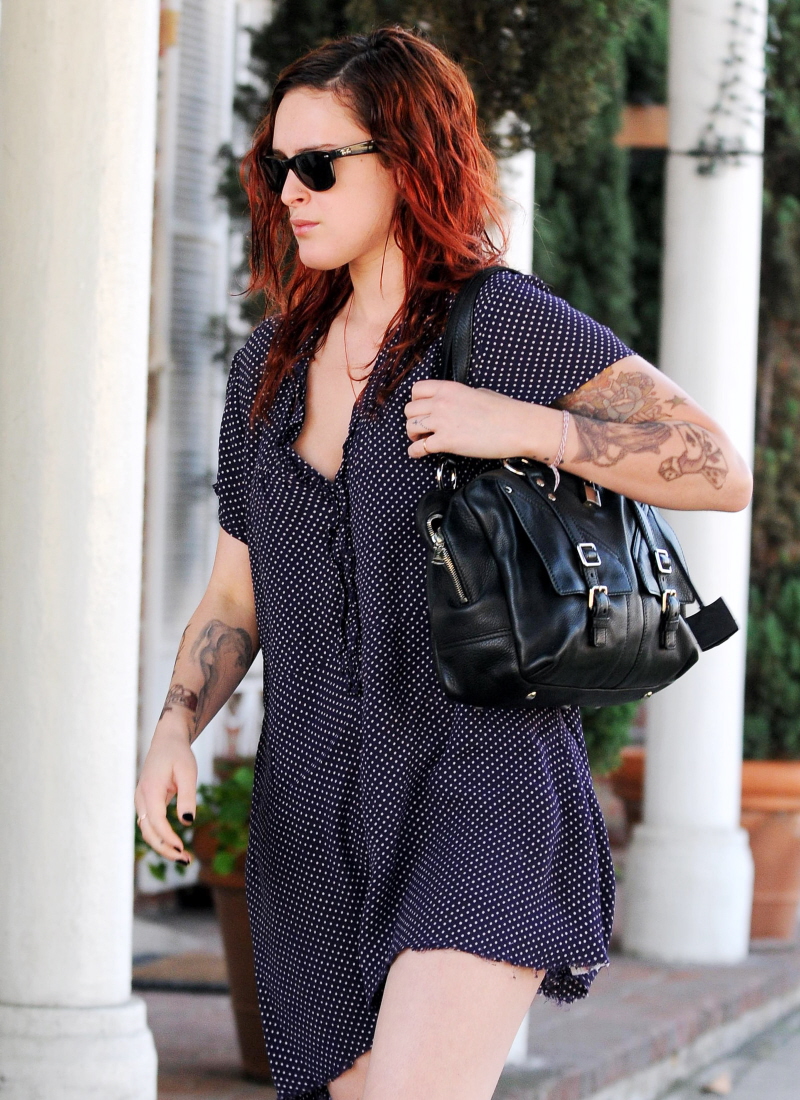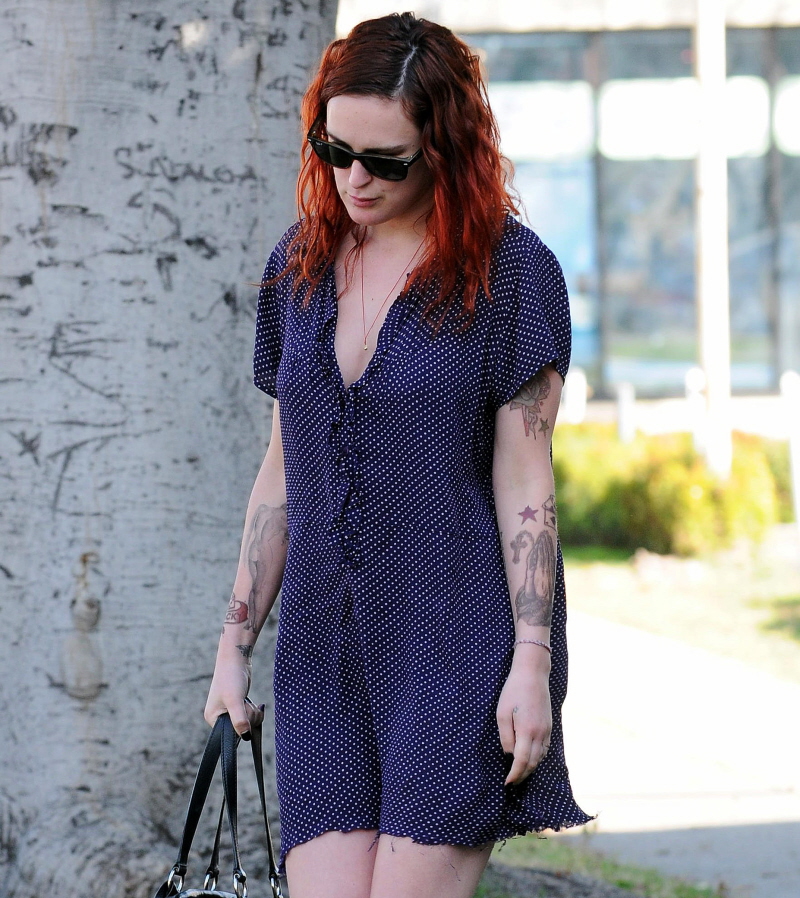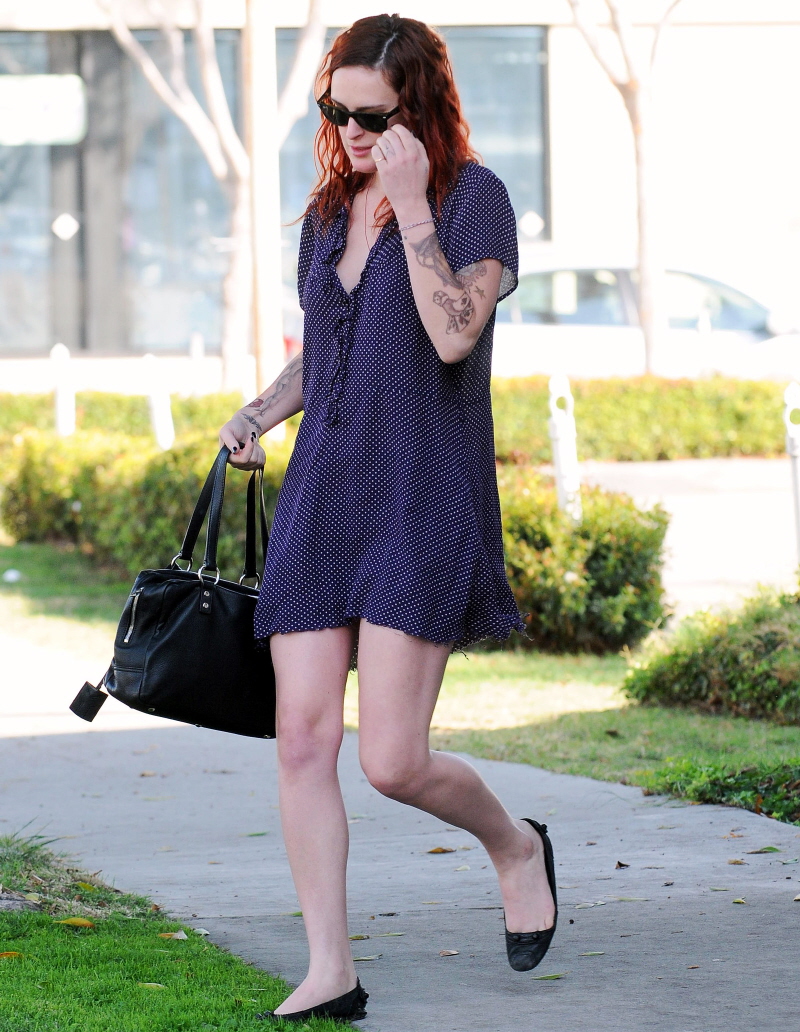 Photos courtesy of Fame.