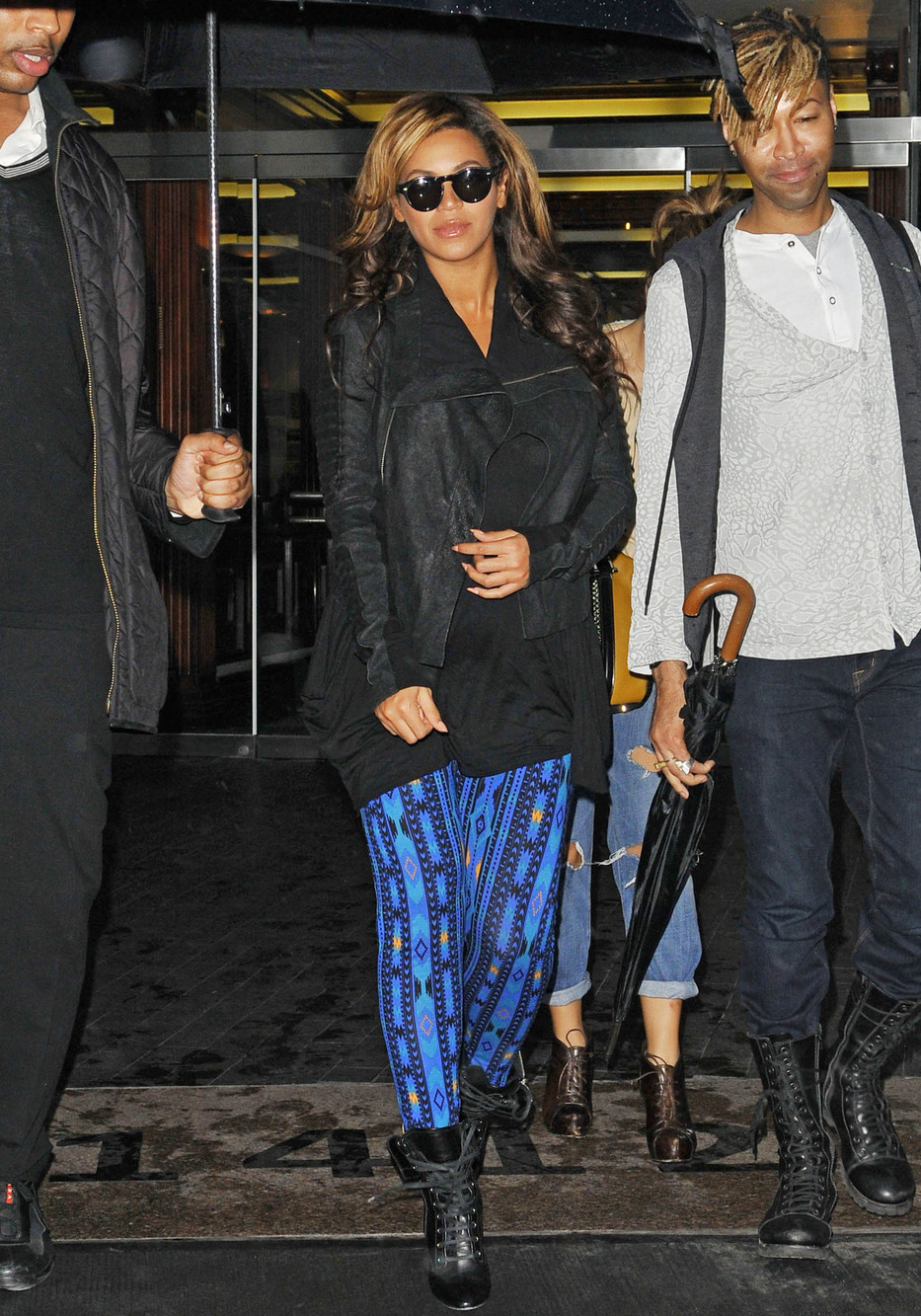 Here are some new photos of Beyonce and her bump in NYC yesterday. I don't even know. Do you really want me to start in on this? Because I will.
Recently, Beyonce released a short behind-the-scenes video of her video shoot for "Countdown" – the music video where she plagiarized a Belgian choreographer. In this video, Beyonce identifies the date as September 23rd, and she claims she's six months pregnant. UM, WTF?!?!?!?
That means she more than eight months pregnant right now. Is this how a eight-months pregnant lady looks? And that means she's due in the beginning of January? Which means…? Jesus, it's too early in the morning for Beyonce's never-ending bump conspiracies. Speaking of conspiracies, Bey also released an "alternate" version of the "Countdown" video, this time without the blatantly plagiarized choreography. This is how Bey rolls – don't acknowledge the plagiarism, just sweep it under the rug and act like it never happened:
And I'd just like to add more fodder that I haven't seen discussed thus far: in all of Beyonce's music videos from 4, Bey hasn't been "showing". Does this mean that she filmed all of her music videos over the summer? Or does it mean she just detached her pillowy bump so that she could dance awkwardly for strange men whilst fanning her vadge?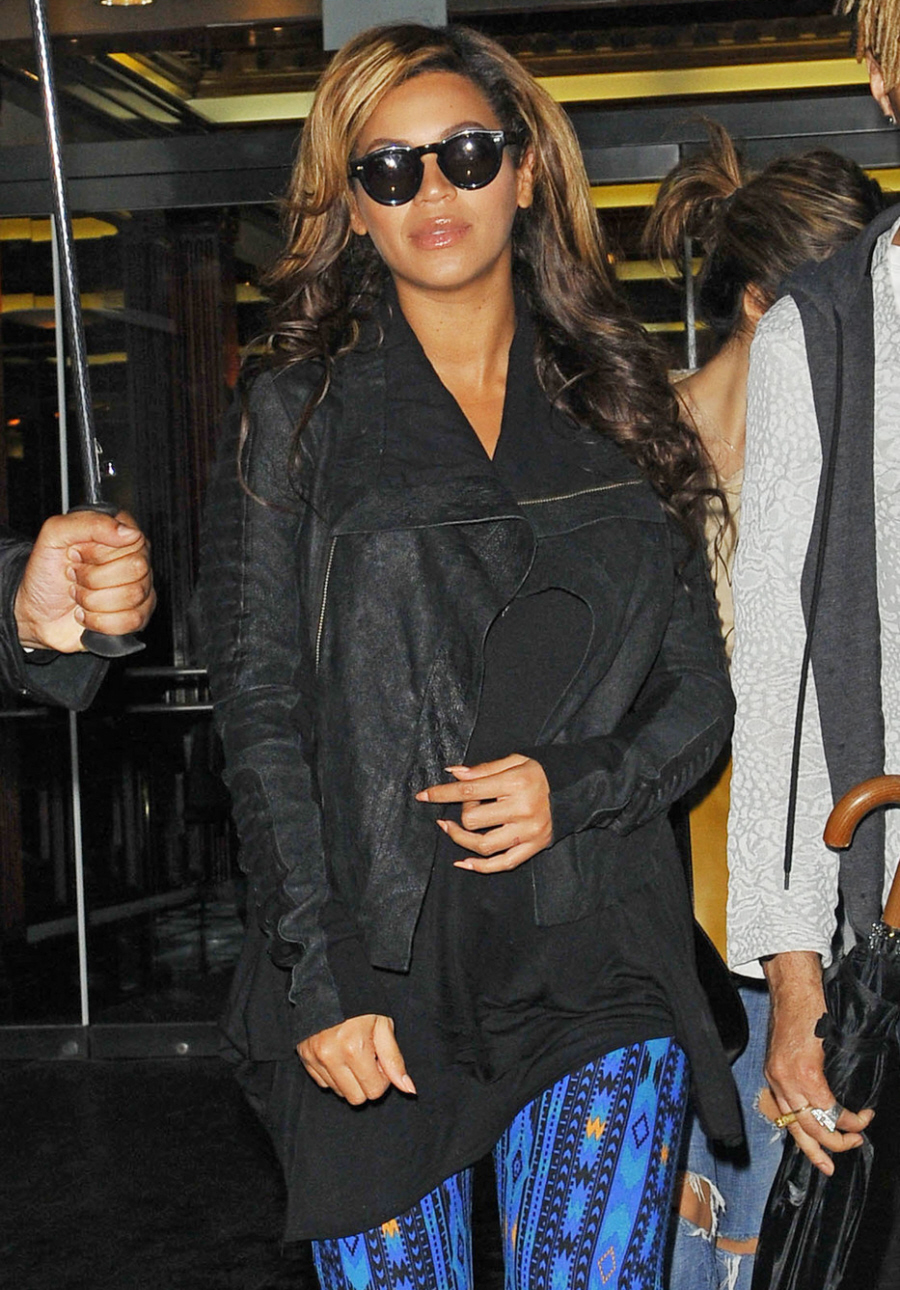 Photos courtesy of Pacific Coast News.