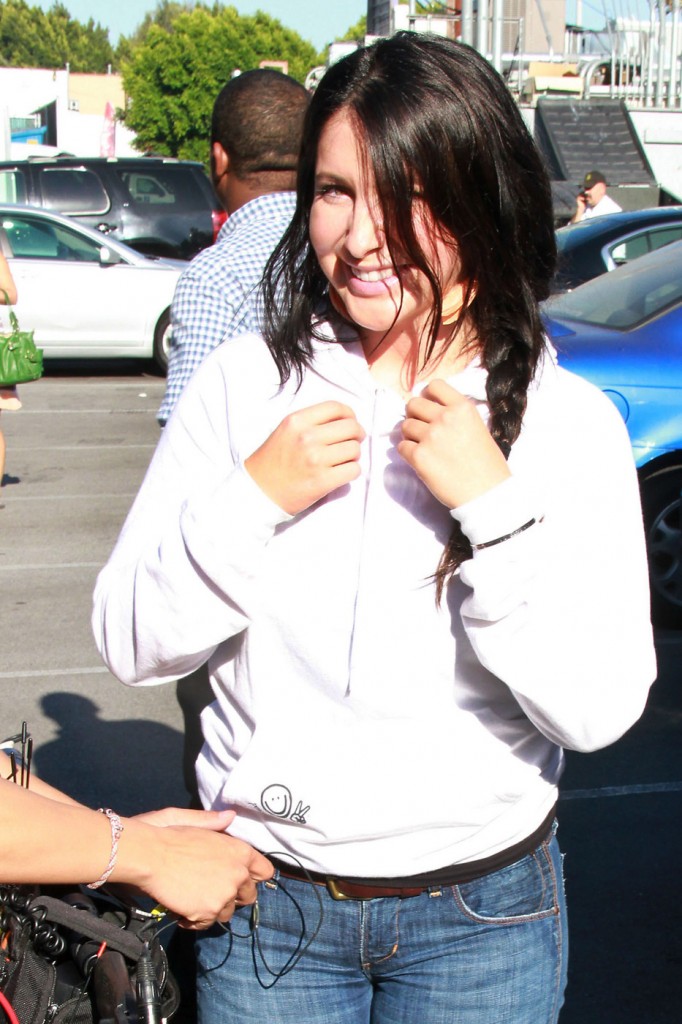 Back when Bristol Palin debuted her new face earlier this year we heard that she was working on some kind of reality show with her fellow Dancing With The Stars competitor, Kyle Massey, and his brother. The plot was supposed to be Bristol moving to L.A. with the Massey brothers. The Bio channel even made an announcement that they were on board with the show and that it would air in the fall of 2011. Only nothing happened whatsoever with that show, and it never got off the ground. Well Bristol hasn't given up her dream of becoming a reality star. She's gunning for a Kardashian-type show centered around her life with her family and boyfriend. Bristol's mom, the abrasive Sarah Palin, isn't happy with putting her younger 17 year-old daughter, Willow, on television, but she can't really object since she's already shown her family on their own docu-reality show for TLC, Sarah Palin's Alaska. Meanwhile Sarah's husband Todd wants his own reality show about snowmobile racing. And of course Sarah is still gunning for more episodes of Sarah Palin's Alaska, the first season of which concluded in January.
The Palin family is embroiled in a war over reality shows, with husband Todd and daughter Bristol blasting "Mama Grizzly" Sarah for promoting her program while failing to fully support their bids, sources tell The Enquirer.

"Sarah is getting flak from both Todd and from Bristol," said an insider.

Todd's proposed show about his snowmobile racing was shot down by both Discovery Communications and the A&E Network. And Bristol is struggling to reinvent her scrapped Bio channel reality show, this time under a Kardashian-style format featuring her boyfriend Gino Paoletti and her 17 year-old sister Willow.

"To Sarah's credit, she helped pitch Todd's show," noted the insider. "But he's still furious. He thinks she didn't work hard enough because it wasn't centered around her.

"And Bristol's upset because Sarah wants to stay out of negotiations for her show. Sarah isn't thrilled with Willow being involved. But Bristol believes the show will be more marketable with Willow – that they can be the next Kardashian sisters."

Meanwhile, after Sarah announced in October that she wasn't going to run for president, on Dec. 19 she hinted that she might. But sources charge it's just a plot to raise her exposure as she seeks to bring back her own TLC reality show "Sarah Palin's Alaska."
[From The National Enquirer, print edition, January 9, 2011]
I love how all of Sarah Palin's family now feels entitled to their own reality shows. There are enough other fascinating reality shows about non-famous people with weird jobs. I truly enjoy Storage Wars on A&E, for instance, and that show is incredibly popular. A quick glance at A&E's website shows they have a show called Parking Wars, which is about meter maids. I'm not sh*tting you. They also have Shipping Wars, about people who ship stuff, and American Hoggers, about people who catch wild hogs. On Discovery there's American Chopper, American Guns, Moonshiners and Deadliest Catch. So some Palins are not going to compete, even with snowmobiles, fake hunting and lots of plastic surgery. The days of the Kardashians and the family reality show are hopefully grinding to a halt.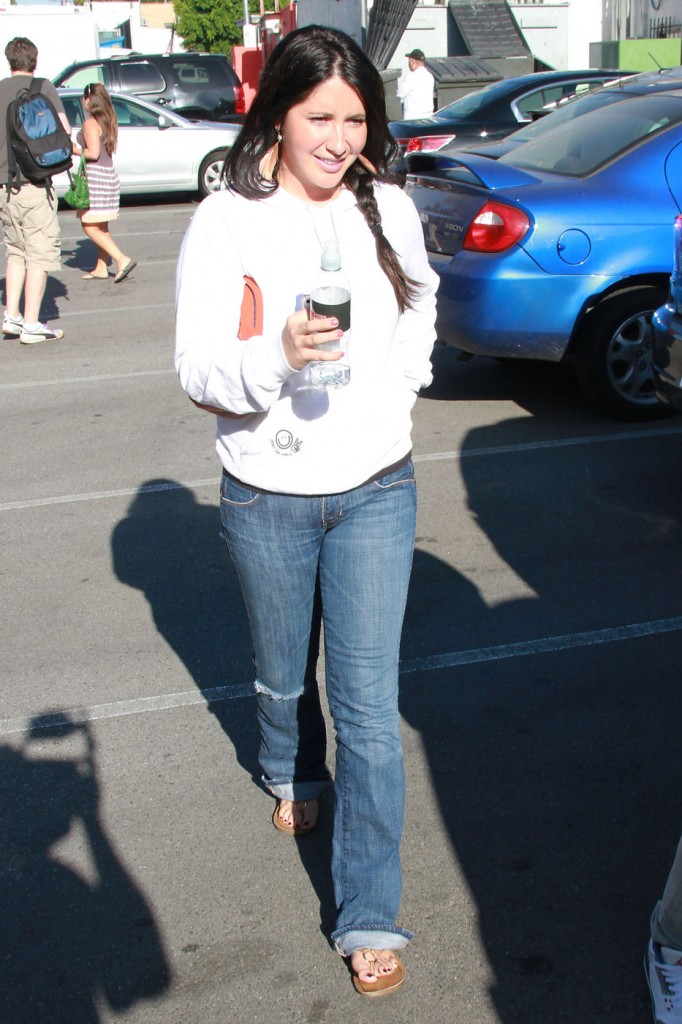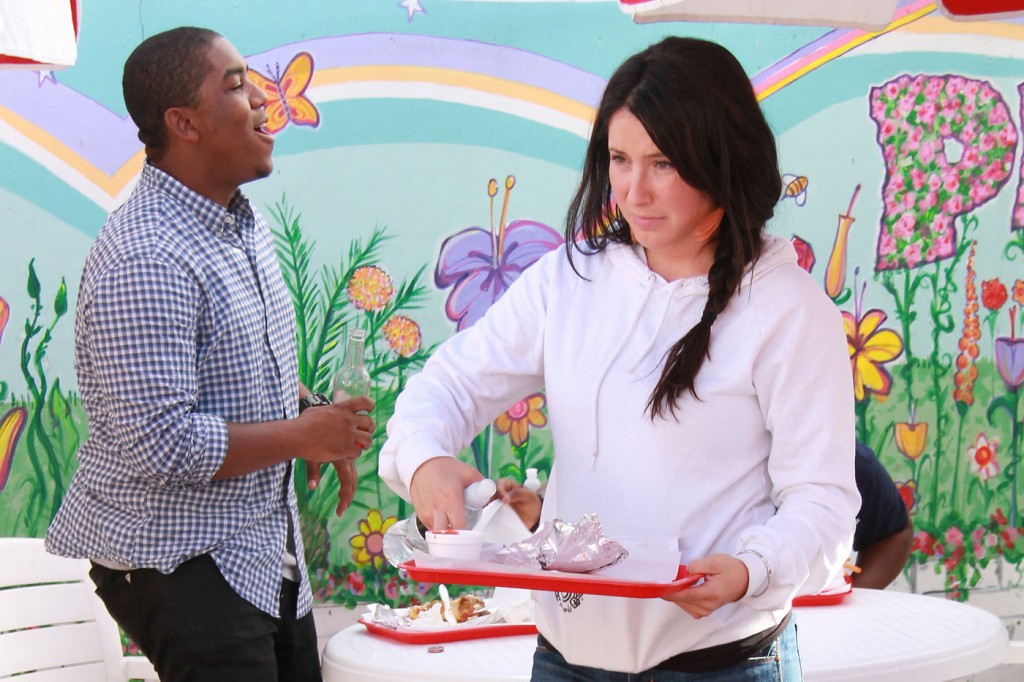 Bristol Palin is shown on 8-18-11 filming scenes for the reality show that never was. Credit: Pacific Coast News