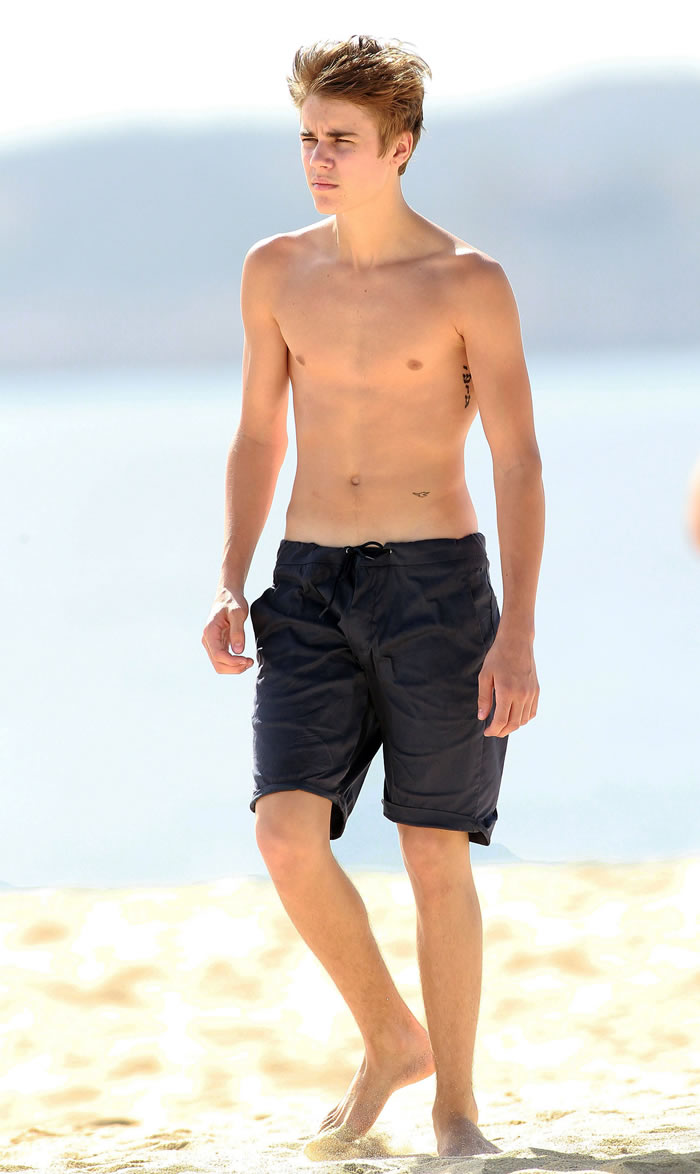 Remember back in the day (1996, to be precise) when everyone was awfully surprised that Mark "Marky Mark" Wahlberg wasn't just a goofy rap star and could actually act? He convincingly showed off his menacing side in Fear before playing a pr0n star in Boogie Nights and then moved onto starring in studio tentpoles and an array of mostly mindless action movies. Well, Justin Bieber has reportedly decided that Mark is a great role model in the career department (as opposed to, say, the talking about 9/11 department). Biebs wants to be the next Marky Mark!
In retrospect, this news shouldn't be too terribly surprising. After all, Mark showed us his Calvins, and Bieber has been showing us his boxer shorts for far too long already. Bieber also already has a wee bit of television experience (most famously getting killed on "CSI") and has appeared in his own faux-biopic, which I like to call The Origin Story of a Dipsh-t. Now Bieber thinks he has what it takes to buy the rights for a Fear remake and star in it himself. Have mercy: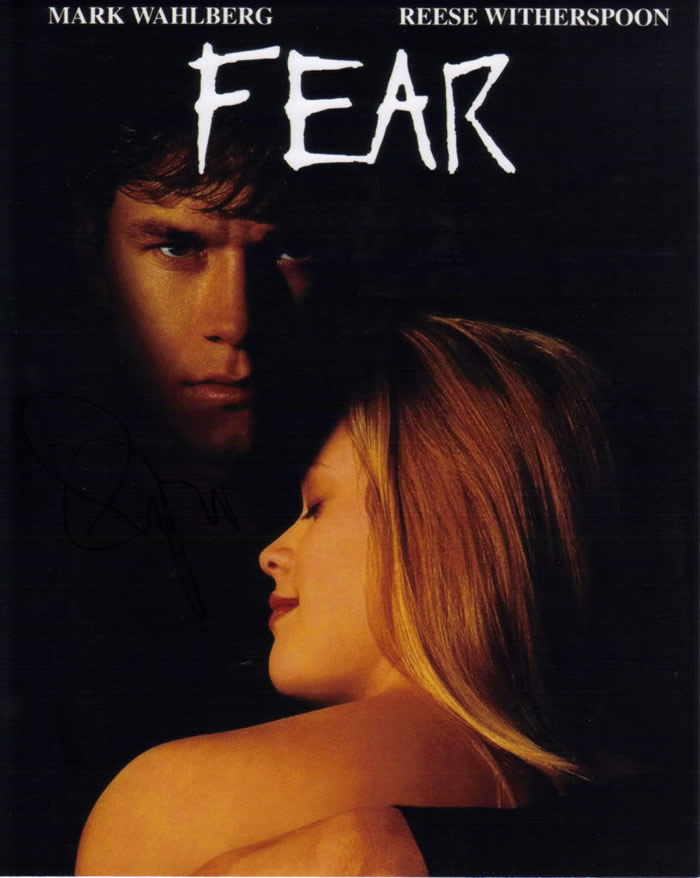 It is no secret that, like many pop stars before him, Justin Bieber has acting aspirations, having already appeared on the TV series "CSI: Crime Scene Investigation" and "Cubed." He also appeared, as himself, in the 2011 concert film Justin Bieber: Never Say Never.

[W]e've been told that Bieber has been mulling over a number of feature ideas, and instead of looking to someone like Britney Spears for guidance in this department, he is looking to build off the career model of teeny bopper/rapper-turned-Oscar nominated actor Mark Wahlberg, [and it's] Marky Mark's dark R rated thriller Fear that has caught the attention of Justin Bieber.

There are currently no plans to remake Fear, released by Universal Pictures in 1996. But Justin Bieber is rumored to be obsessed with the movie, which finds Mark Wahlberg playing the psychotic boyfriend of Reese Witherspoon, who torments both her and her family. Throughout the course of its runtime, his David McCall rapes a young woman played by Alyssa Milano, beheads a beloved family pet, carves tattoos into his chest, breaks the neck of a family friend, beats himself up, and threatens to shoot Justin Bieber's CSI: Crime Scene Investigation co-star William Petersen (see the connection there?) point blank in the top of the head. Not to mention the most iconic scene, where he fingers Reese on a roller coaster to the tune of The Sunday's Wild Horses.

Bieber is said to be eyeing the role in a proposed remake, hoping that it will give his image and career the same edge it gave Mark Wahlberg back in 1996, a time when most thought of the actor as a one hit wonder who would quietly disappear. Mark Wahlberg was 25 at the time he made Fear. Justin Bieber will turn 18 this March.

It is believed that Bieber will pursue the rights to remaking Fear, using the film as his launching board into feature film acting. Though, its being speculated that this new Fear will most likely be tamed down for a PG-13 rating, and that it will closely resemble the thrillers and remakes currently being produced by Sony's Screen Gems division.
[From Movieweb]
Here's the trailer for the original Fear starring Marky Mark and Reese Witherspoon. I'll be honest here and admit that this movie scared the living crap out of me:
If Justin thinks he can pull off a remake and truly be the next Mark Wahlberg, well, good luck to the kid for at least recognizing that his pop star career won't last forever. Can Bieber actually pull a Wahlberg in terms of acting talent though? I doubt it, but if Biebs wants any shot at all, maybe he ought to bulk up a bit beforehand. Here are more photos of Bieber hitting the beach in Cabo earlier this month.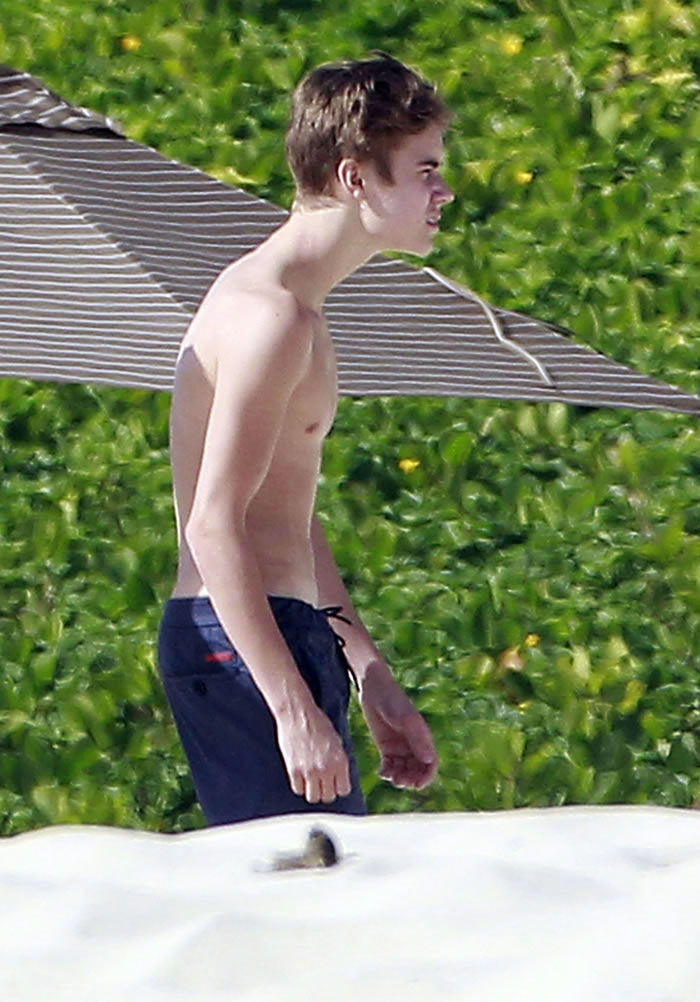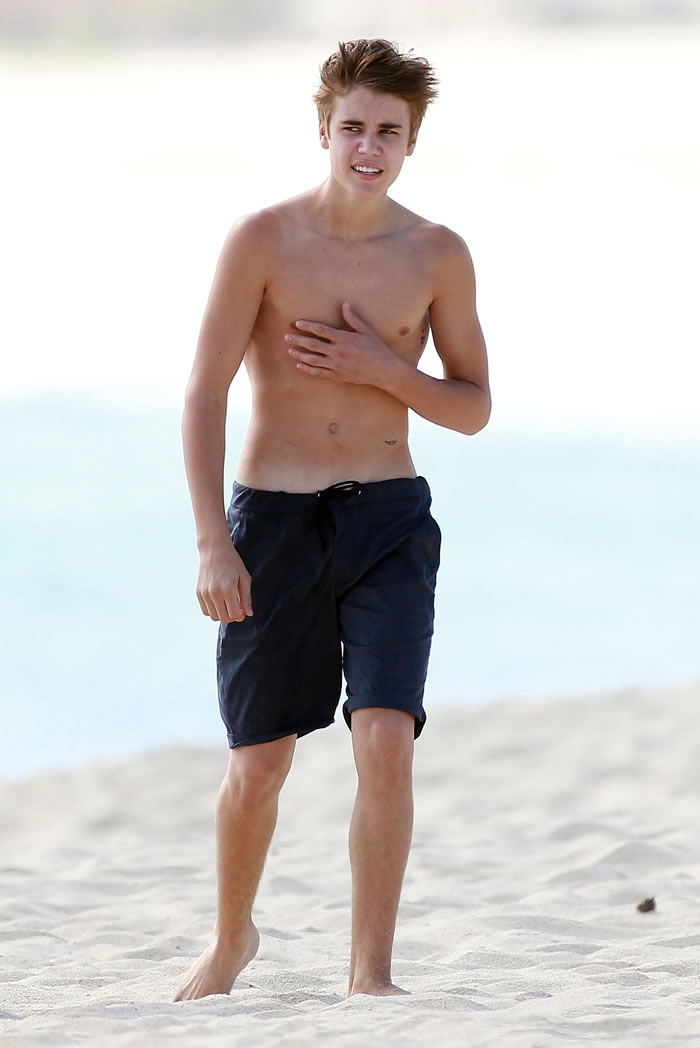 In further tales of grand delusion, here some photos from this weekend of Justin arriving in Miami while his girlfriend, Selena Gomez, touched down in Puerto Rico. Both of them kid their faces like little divas. On a related note, Selena has commenced complaining about the trappings of fame and has started talking about how maybe she'd like to retire at the ripe old age of 19. Well, at least she's not making silly claims of wanting to be a laundress like Michelle Williams did. Yet.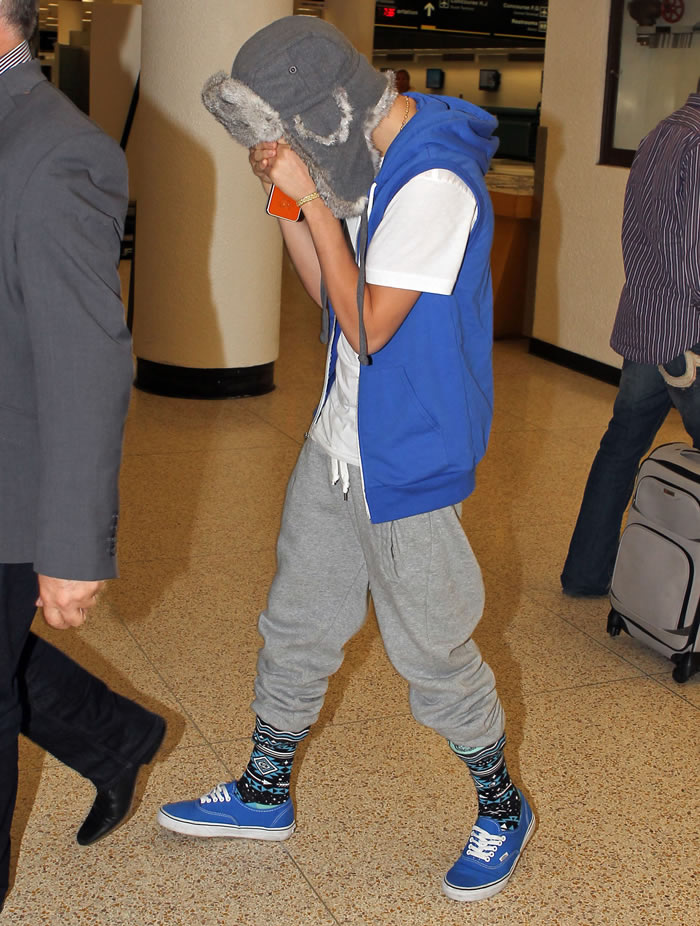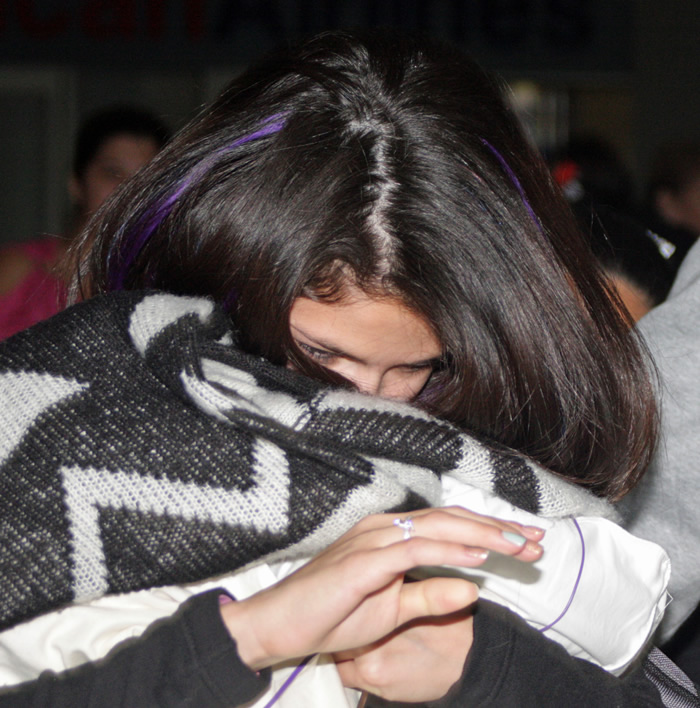 Photos courtesy of Fame/Flynet and WENN