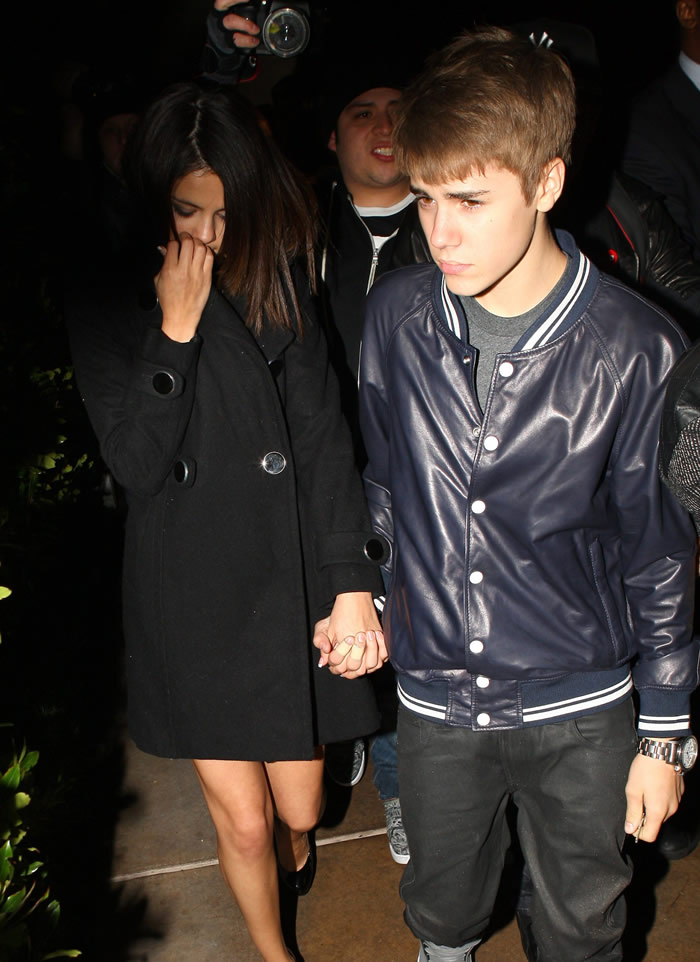 Let's face it — anyone who isn't a 12-year-old girl knows that Selena Gomez could do much better than dating Justin Bieber, and there was indeed a collective sigh of relief when her recent hospitalization for "exhaustion" and "malnourishment" did not result in any apparent Bieber babies, which was also much to the relief of both the Gomez and Bieber camps who continue to live in fear of an accidental pregnancy. In a presumed act of celebration, Selena then immediately commenced wearing hot pants onstage while the Bieb openly gaped at her rack. This is not to mention the famed public displays of gross affection featuring foot rubbing and butt grabbing, but all of that might soon be a distant memory. Why? Perhaps Selena is concerned about her continuing status as the girlfriend of the next MC Hammer, for The Sun claims to have word that Selena has told Justin that they're on a relationship break:
TEEN lovers Justin Bieber and Selena Gomez are on the rocks – because of his bad boy hip-hop friends.

The pair are taking time out after Selena, 19, ordered the clean-cut pop idol to ditch his new pals, The Sun can reveal.

It came after Justin, 17, arrived at one of Selena's gigs in Florida last week with rap ace Sean Kingston, 21 – a former child burglar.

Justin is also close to gun-charge former convict Lil Wayne and has released a track with R&B's Chris Brown, who beat ex-lover Rihanna.

A pal of Disney star Selena revealed: "Selena told him to stop hanging with these bad people.

"She didn't want him to crash her gig. They had a huge row and said it was good they were having time apart while she was on tour."

But the next day Justin and Sean caused hysteria by cruising through Miami in an open-top Rolls-Royce.

A pal of Selena said she saw Justin in tears during rows with her. She said: "It's hard seeing a little 17-year-old crying and saying he loves her."
[From The Sun]
Thus far, there's no confirmation or denial from either Selena or Justin's reps or (quite tellingly) from their respective Twitter accounts, so these breakup rumors might be just that. However and if I were Selena, a split would make a ton of sense because I certainly would draw the line at my boyfriend associating with Chris Brown, who did this and that to his ex-girlfriend, Rihanna, and also upped the ante by tipping his hat to Tiger Woods. However, the tiniest part of me is kinda hoping that this news isn't true because, last time I heard, Wilmer Valderrama might be on the prowl for a new barely-legal girlfriend. Run from both of them, Selena!
Here's a photo of Biebs and Chris Brown on 6/18 hanging before they went inside a studio to lay down a few studio tracks together: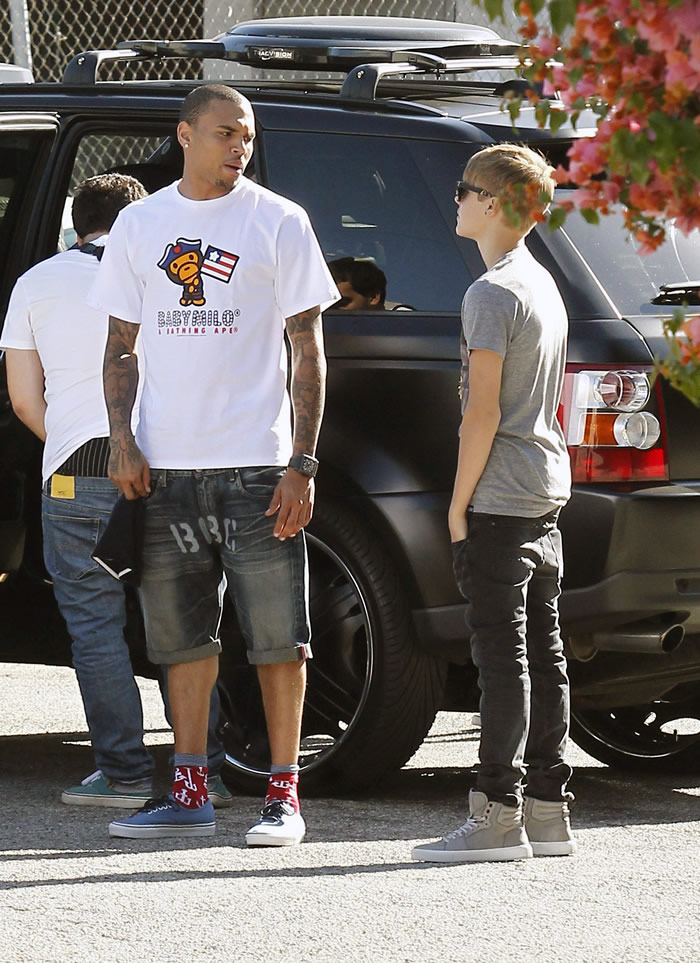 And here's a possibly unwarranted trip down memory lane featuring Selena and Justin in so-called "happier times." If it's true that Selena dumped Biebs, my 10-year-old daughter will be thrilled, for she never understood what Selena could possibly see in his wee-ness: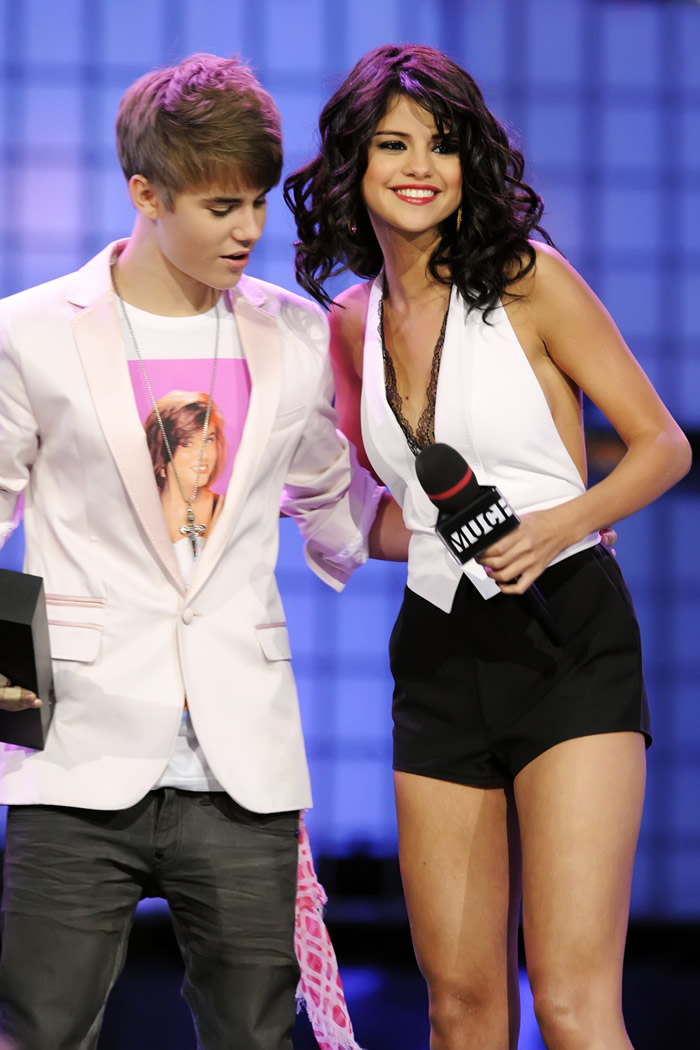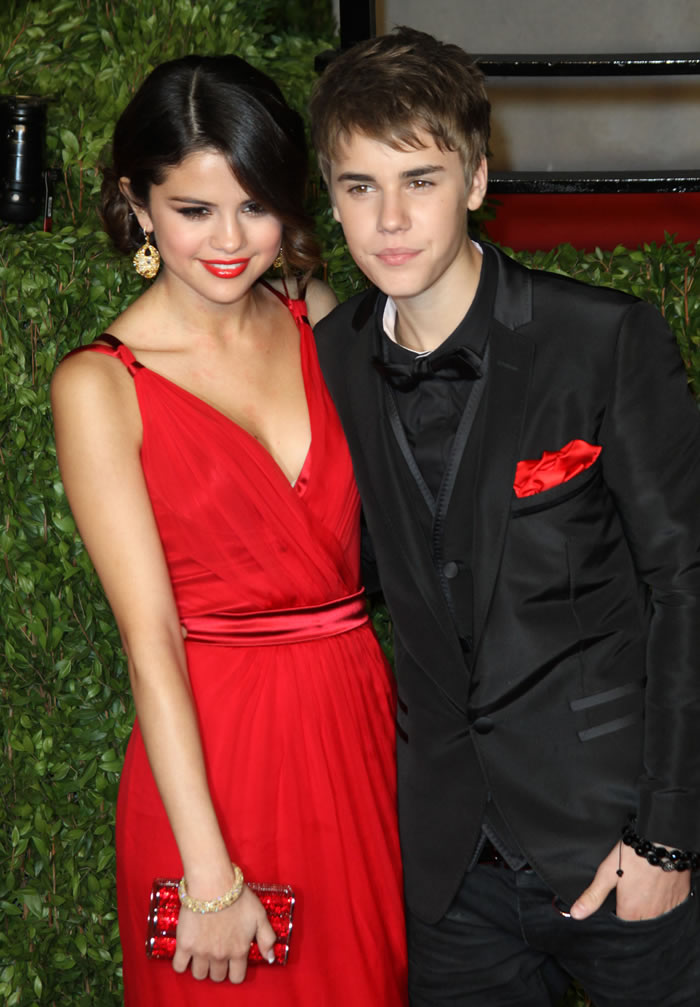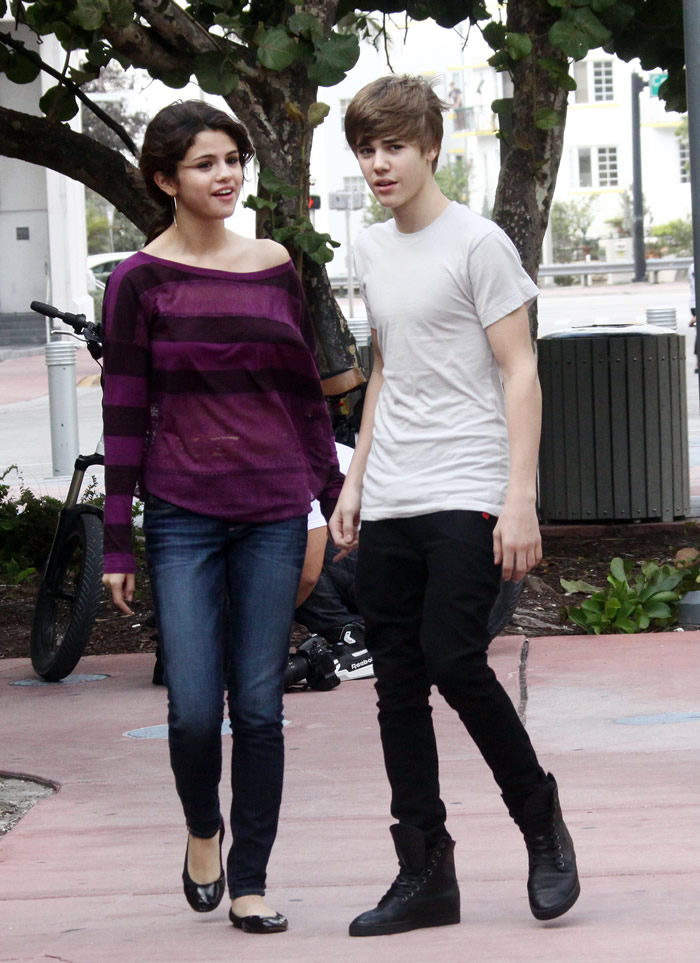 Photos courtesy of Fame and WENN