Troubled singer Sinead O'Connor was on the Graham Norton show on Friday. (Video above) It was the first interview I've seen with her since she got married, announced her marriage was over a month later, got back with her husband, and asked for help via Twitter after a suicide attempt. Sinead, 45, has been struggling with bipolar disorder and admitted a few months ago, prior to getting married after knowing the guy for a few weeks, that she'd gone off her meds. In her brief appearance on Graham Norton, Sinead seemed in good spirits and came across well, although she rambled a little and you could tell she was nervous. She had a few things to say about the way the press treats people with mental illness. She admitted that the people at her record company don't want her to talk about it though, and I think she tried to temper her words.
Sinead has a new CD coming out, How About I Be Me (And You Be You)? and she still has the same amazing pipes she had in the 90s. She performed her new song, "The Wolf Is Getting Married," and she really killed it. Here's some of what she said on Graham Norton:
Sinead to Daniel Radcliffe: One of my children had many imaginary baths with you… I didn't recognize you with your clothes on.

To Graham Norton: That's not the cover of my record, where'd you buy that? [Takes the cover off] There isn't even one [CD] in it!

Graham to Sinead: How are you? Are you alright? People worry about you, we've read all these things about you.

Sinead: I don't know how I'm supposed to answer those questions. In one way I want to talk about music. In another way the only thing that does bother me about all of this stuff is that I've kind of dealt with 25 years of this, everybody treating me like a crazy person and it's a great source of amusement and entertainment. We live in a world where crazy is a term of abuse, which I frankly think should be outlawed… I know you don't mean anything… I adore you. You're lovely, it's a weird question.

I'm a bit of a nervous wreck about interviews to be honest. On one hand I've got the record company quite rightly going 'Don't say anything.' On the other hand I'm like… That's why I sing. When I sing, I make sense.
Well she made a good point about how people are finding amusement in her issues, but I think that more people just worry about her because we admire her talent and want her to do well. Her 1987 album, The Lion and The Cobra, was one of the first albums I owned (and it was a record back then, although I was on the very tail end of vinyl). When I was 17 I saw her perform, and I still remember how she bitched at the people in the front rows for smoking and potentially bothering her voice. I love her music and I want this CD to do well for her.
Listen to this song, "The Wolf is Getting Married," it's absolutely beautiful.

Here's a much older single, from the 1993 film In The Name of The Father. It's "You Made Me The Thief Of Your Heart."

And here's a link to her performing a song from the 90s that she's featured in that I love. It's a remix of "I am Stretched on Your Grave." I remember this from college.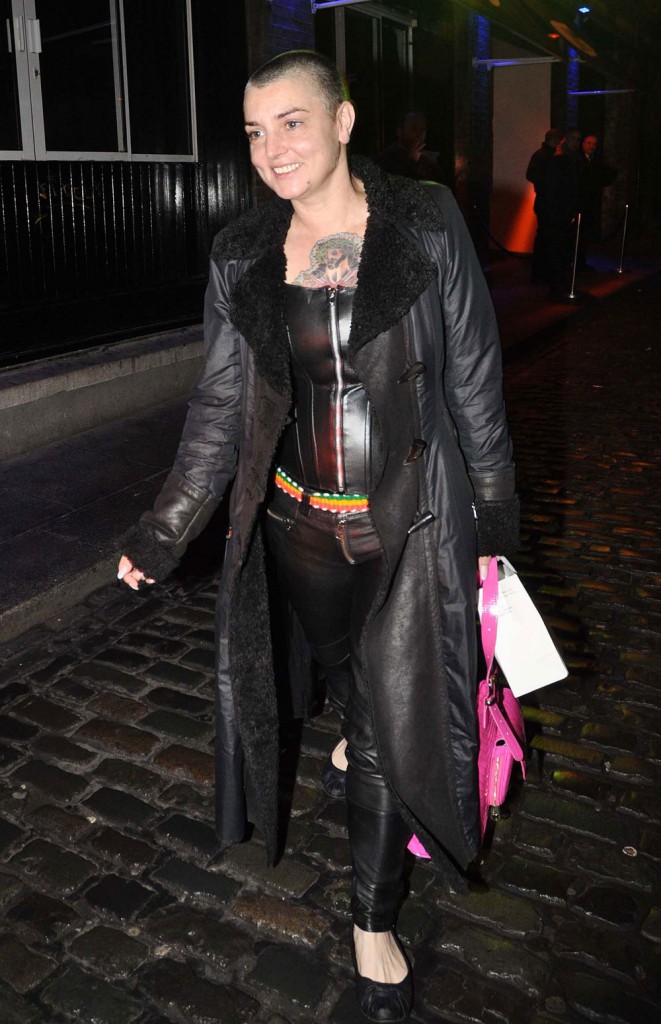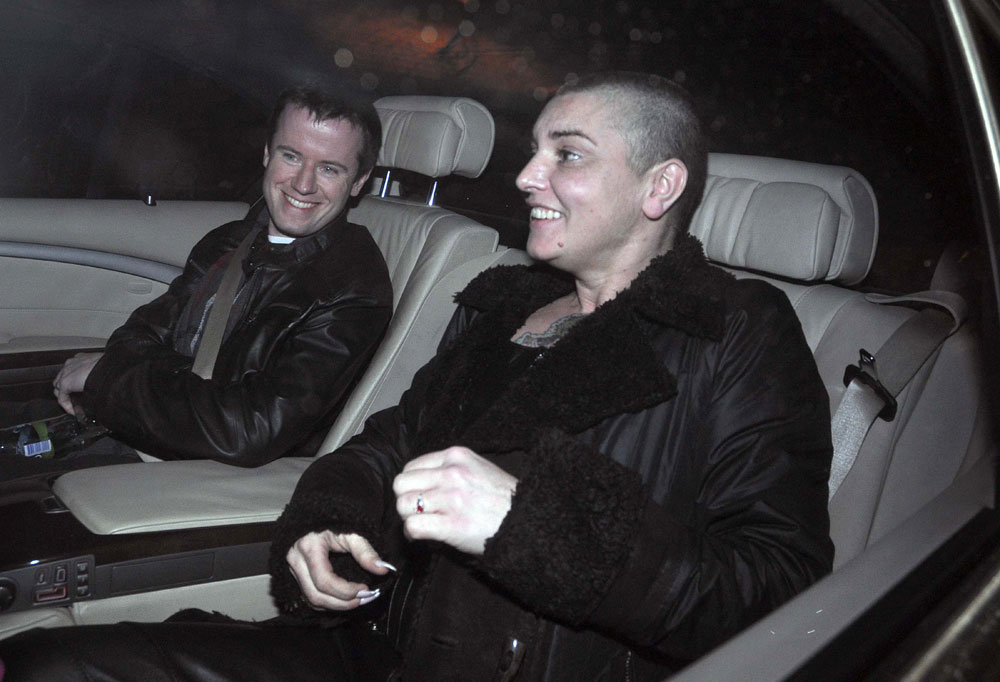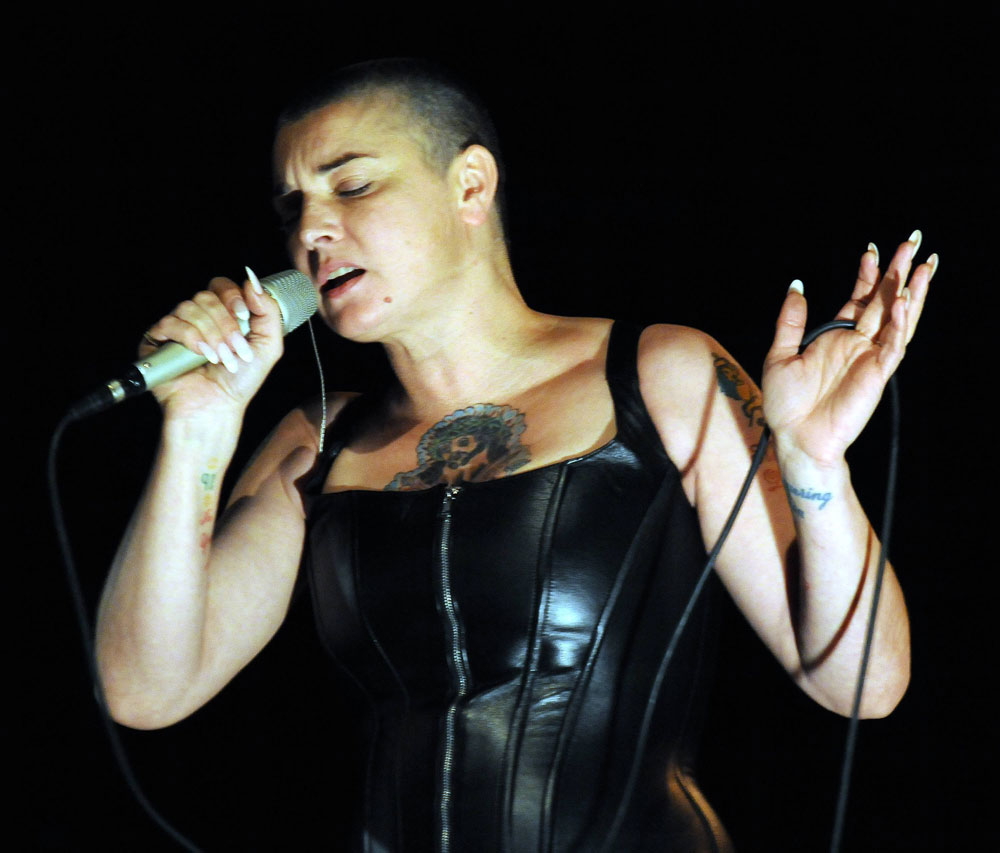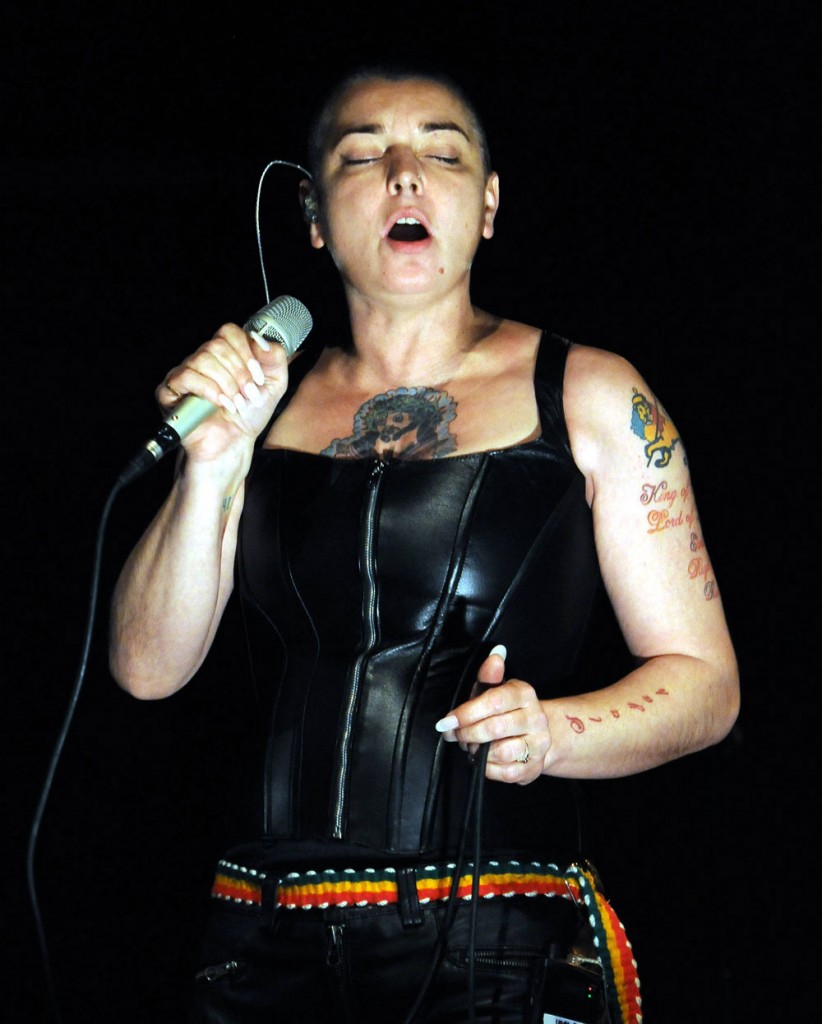 Sinead is shown on 12-18-11. Look at those nails! Credit: WENN.com. Graham Norton videos via ONTD.