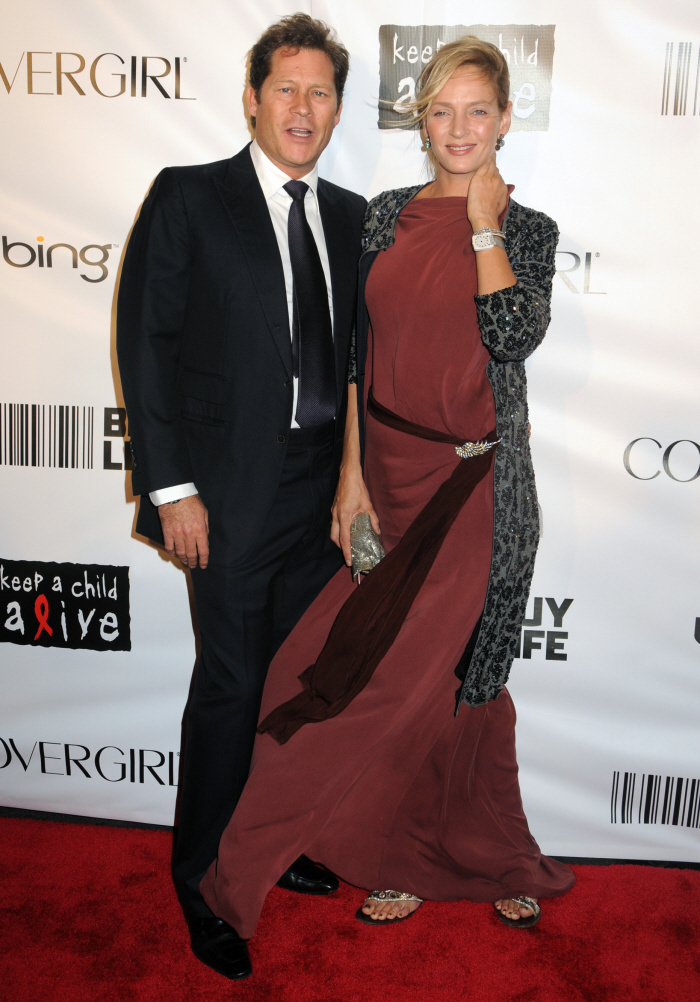 When I first saw this Life & Style report claiming that Uma Thurman is totally allegedly pregnant, I thought, "Yeah right." First of all, I can't even keep up with Uma's love life – she's had an on-off relationship with Swiss playboy Arpad Busson for YEARS, and I actually thought they were currently "off." Second of all, Uma always looks pregnant. I'm not saying that to be mean or anything – she's a tall woman who gains weight almost exclusively in her boobs and abdomen. She's looked pregnant for years. As it turns out, though, Uma actually is knocked up – her rep is confirming it!
Uma Thurman is reprising her role as a mom. The 41-year-old actress is expecting her third child, a source exclusively tells Life & Style.

"Yes, Uma is pregnant!" a friend of Uma's tells Life & Style. "She hasn't announced it yet, but a lot of her friends were asking her because they could tell the difference when they saw her at New York Fashion Week. She's usually so skinny, but now she has the cutest little bump and a glow about her."

Indeed, the former model kept covered up while sitting front row at Tommy Hilfiger on Feb. 12, wearing a baggy blouse and loose blazer. She also stepped out recently in NYC at the Room to Grow fundraiser, which supports babies born into poverty.

"She's excited," the insider shares. "She's happy and just a few months along right now. She's due in late, late summer."

The father is her businessman boyfriend Arpad Busson, a friend of Uma's confirms.

Uma has two children with her former husband Ethan Hawke.
[From Life & Style]
As I said, her rep is now confirming it far and wide. I didn't realize her two kids with Ethan are so old now – Maya is 13, and Levon is 10. Ethan has had two more kids with his nanny-wife Ryan too. Us Weekly claims that Uma and Arpad got back together last year, which I have no memory of. Who knows? As for Arpad's baby-daddy situation – he famously has two sons with Elle Macpherson – and Elle always said that he refused to marry her. He has a real thing for leggy blondes, doesn't he?
Congrats to Uma, though. You rarely see photos of her kids, and I get the feeling she lives a very normal, low-key life in New York. I think she's very focused on being a mom, and she'll enjoy it the third time around too.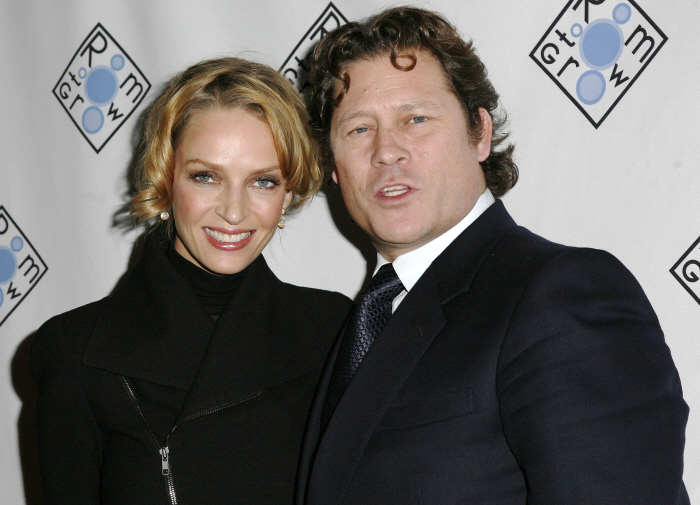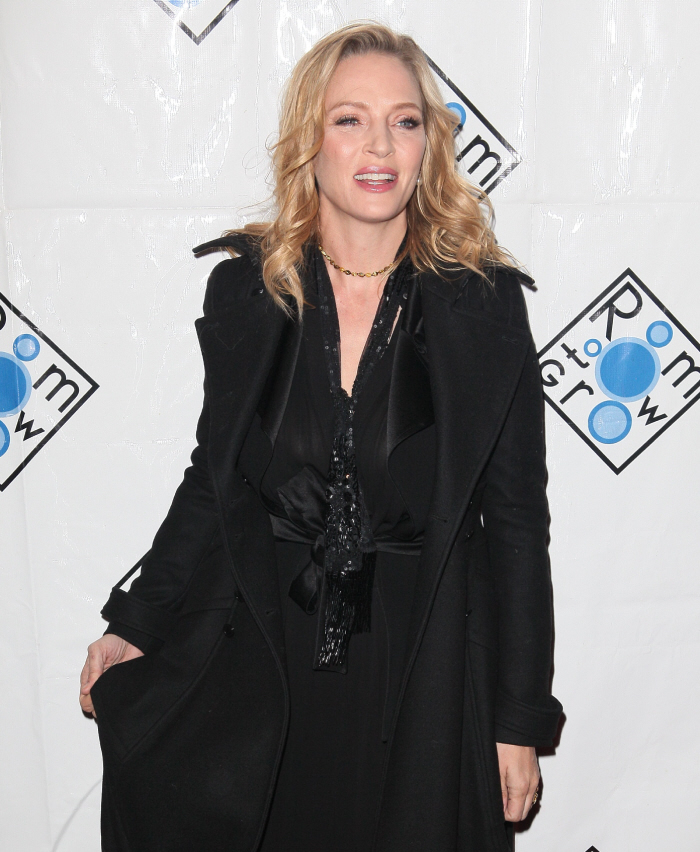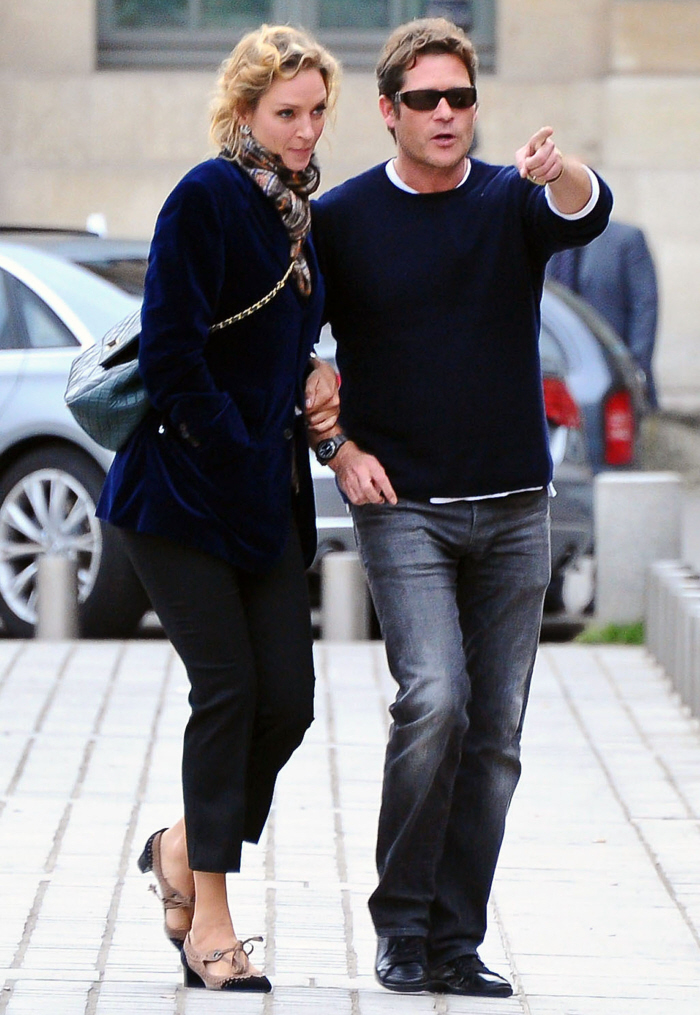 photos courtesy of WENN.