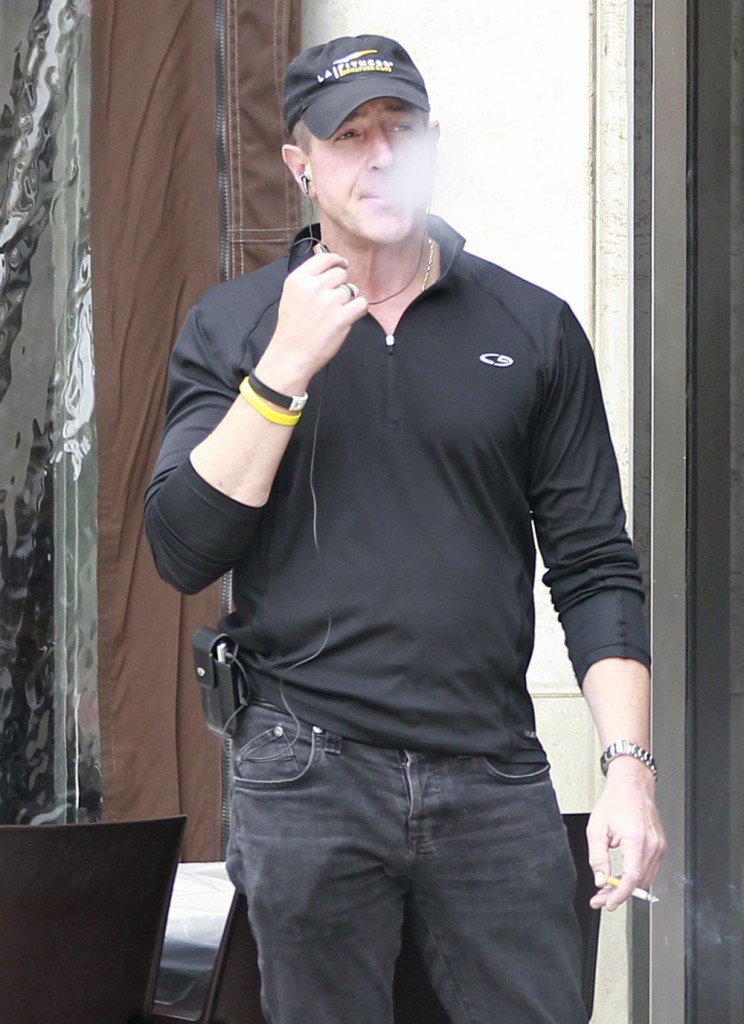 My first thought on reading this story: "Did Radar pay $10 a minute to talk to Micheal Lohan because these quotes must have been expensive." But no, I'm sure Michael has them on speed dial and they only take his calls on slow news days and/or when his daughter does something exceptionally stupid, which as we know is relative for Lindsay. Yesterday we heard a porn star dish to some radio station about how he had sex with Lindsay Lohan while her father was sleeping in the same house. The guy even insinuated that Lindsay paid him for his services, which is better than the money going up her nose I guess. Well now Michael Lohan has chimed in, and he said this never happened, and if it did he would have seriously hurt the guy. Well, maybe he's right. The guy sleeping upstairs was probably another old dude that Lindsay just claimed was her dad, but was really her 10:30 date. Lindsay doesn't let her dad in the house anyway.
"This delusional moron wishes he had a nanosecond alone with Lindsay!" Lohan charged. "If I ever caught a guy having sex with my daughter in my house I'd be in jail the rest of my life, especially a dirtball porn star.

"I'm a light sleeper. I would never be asleep while my kids were in the house and awake.

"Another worm crawling out of the woodwork trying to get some publicity. But this time, it's a person that doesn't even have respect for himself, never mind Lindsay or anyone else. To begin with, not at ANY time that I was with my family or Lindsay at our home, or anywhere, did I go to sleep before my children did.

"Or allow any man/male and especially a sleazebag, alone with Lindsay. Can you imagine ME, Michael Lohan, of all fathers, allowing my daughter(s) to be alone with any guy while I was present? Ha ha!

"And if, by chance, a dirtball like Voodoo, snuck in, he wouldn't have made it out. Last but not least, Lindsay would NEVER stoop to the level of this neophyte. (The lowest form of living organism on earth).

"Sad, very sad. I pity him."
[From Radar]
This is a guy who secretly taped his daughter's (and everyone else's) phone calls and sold tapes to the press of Lindsay crying and begging for help during what she assumed was a private phone call with her family. This is also the guy who photographed at least two of his ex girlfriends nude and then sold the photos to the press after they inevitably received his fists full of anger (and some kicks to the crotch for good measure). But he would "protect" his daughter by beating up a guy she was having consensual sex with, that she probably paid dearly for. What a great dad.
Here's Michael and a woman described as "his new girlfriend" on 2-12-12. There are a lot of women with low self esteem in this world. Credit: WENN.com. He's also shown on 3-16-12. Credit: FameFlynet