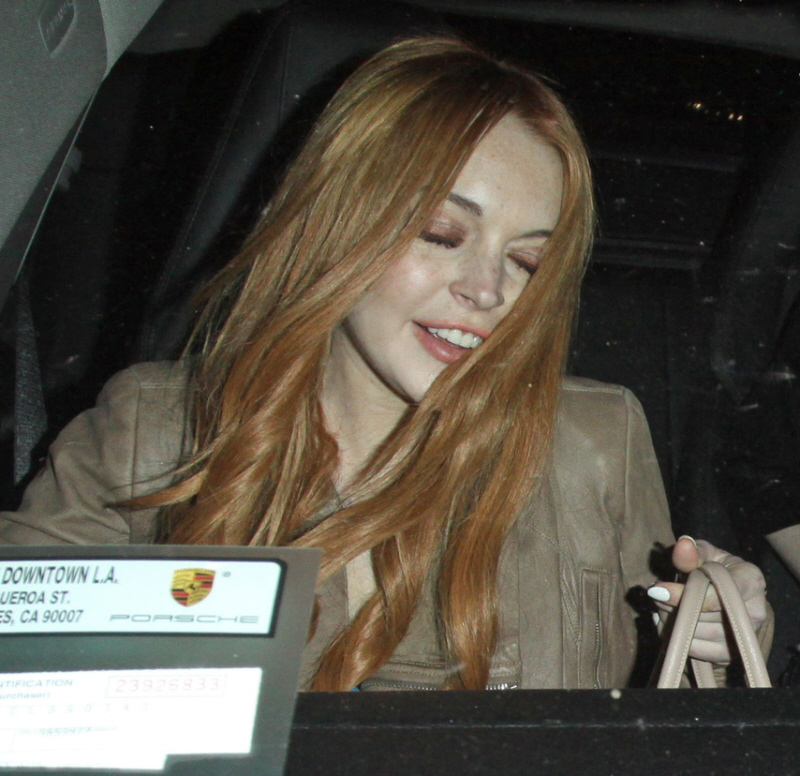 Before we get to the gross Cracken story of the day, I just wanted to talk about an update on the whole "Lindsay Lohan is a cracked-out hit-and-run driver who will sue the hell out of her victims, because why not?" story. Yesterday, I told you about the Cracken's plans to threaten her hit-and-run victim into dropping his civil (and criminal?) complaint against her. The Radar story was particularly funny, just because it proves that Lindsay has zero self-awareness as she attempted to "call out" a cracked-out grifter. Anyway, Radar's source (Dina) now says that the Cracken can't even be bothered to speak to the LAPD to give her "side" of the story. For real. Crackie is all, "Oh, the LAPD wants to talk to me? Suckers. I'm going to the Marmont!"
Lindsay Lohan has no plans to talk to cops about allegations that she hit a person while leaving a Hollywood nightclub last week, RadarOnline.com is exclusively reporting.

As we previously reported Lohan, 25, was leaving Sayers Club in Hollywood shortly after midnight last Wednesday in her new black Porsche when she was blocked by a swarm of paparazzi and club patrons from the nearby Hookah Lounge.

As she attempted to navigate a three point turn to get out of the alley, she allegedly grazed the manager of the Hookah Lounge. Initially, a source close to the situation told RadarOnline.com, the manager told cops at the scene that he wasn't hit by the car, but after finding out that Lohan was the driver, the manager went to a hospital emergency room, lawyered up, and changed his story.

"Lindsay has no plans to talk to the cops because it just isn't necessary. Lindsay's lawyer, Shawn Holley, is in touch with the investigators, but since the alleged victim has changed his story several times, the burden of proof is on him, and not Lindsay. Just because this guy is claiming Lindsay hit him, why should she have to drop everything and talk to investigators? Lindsay is focused on finishing her community service at the Los Angeles County Morgue," a source close to the situation tells us.

The Hookah manger's credibility is already under scrutiny because he has changed his story several times. "Let's be very clear, he has changed his story significantly. Officers on the scene specifically asked the man if the car had hit him and he was absolutely emphatic that it hadn't, nor had he claimed it hit his car," a law enforcement source told RadarOnline.com. "Several hours later, the man's newly hired lawyer called the Hollywood division of the LAPD and said that his client wanted to provide a statement because he was the victim of a hit and run accident. The manager claimed that he was in shock after the accident and that his foot began hurting and he went to the hospital. He now says there is no doubt that Lindsay drove over his foot and fled the scene."
This is the legal equivalent of putting your hands over your ears and singing, "Lalalalala, I can't hear you!!!" So what if your victim has no credibility? You still have to speak to the LAPD, for God's sake. But once again, Crackie thinks the rules don't apply to her. She has a long list of precedents to back her up too.
So here's the current gross Cracken story. There's a pr0n star named Alex Torres, known also as "Voodoo", and he claims that he and Lindsay had sex while Michael Lohan slept upstairs:
Alex Torres claims to have had sex with Lindsay Lohan while her father Michael Lohan was asleep in the same house, and RadarOnline.com has audio of the porn star recalling his torrid encounter.

Torres, who goes by the screen name Voodoo, talked with The Jim Richards Show on Newstalk 1010 in Toronto on Friday when he divulged his A-list romp.

"Ask him [Michael Lohan] if he knows about that night I had with his daughter while he was sleeping upstairs," Voodoo says. "I'm not joking!"

Not only does Voodoo claim to have had "relations" with Lindsay, but he makes it sound like she paid him.

"Many of these Hollywood celebrities pay me a high price dollar to come and satisfy them. I'm not joking!" he says.

To clarify, host Jim Richards says, "So you've been with Lindsay Lohan?"

"I'm saying that," Voodoo confirms.
Whatever. At this point, none of the Cracken's shenanigans surprise me anymore. If you told me that she was paid to have an affair with a married politician while wearing a diaper and singing "I Will Survive," my reaction would be the same. Meh.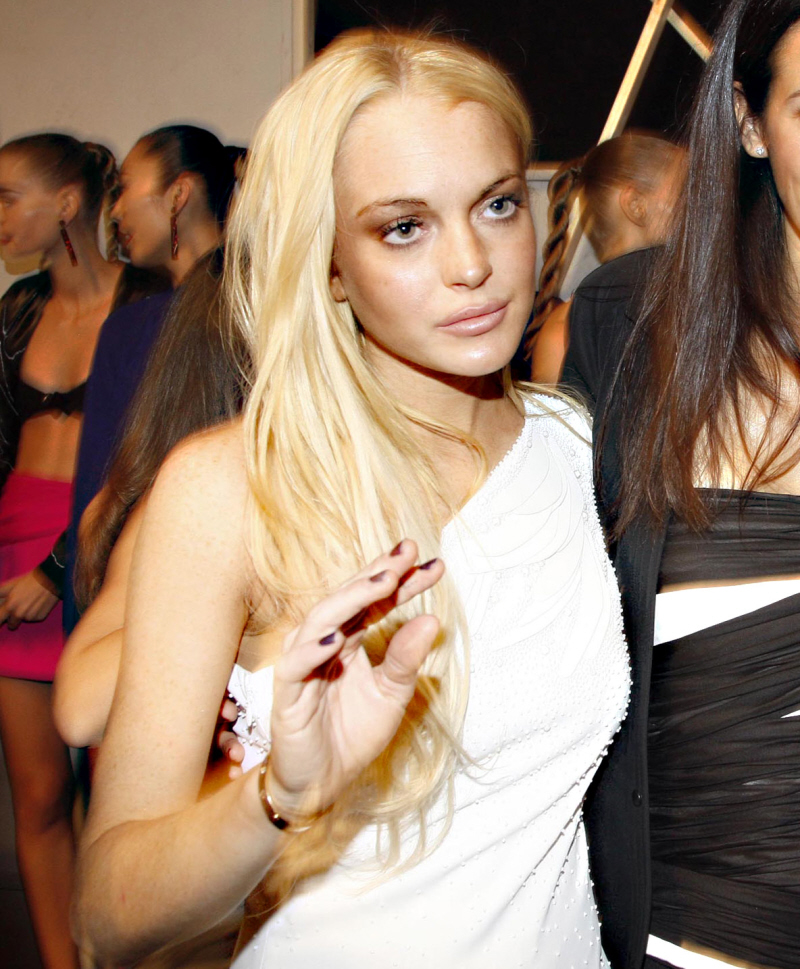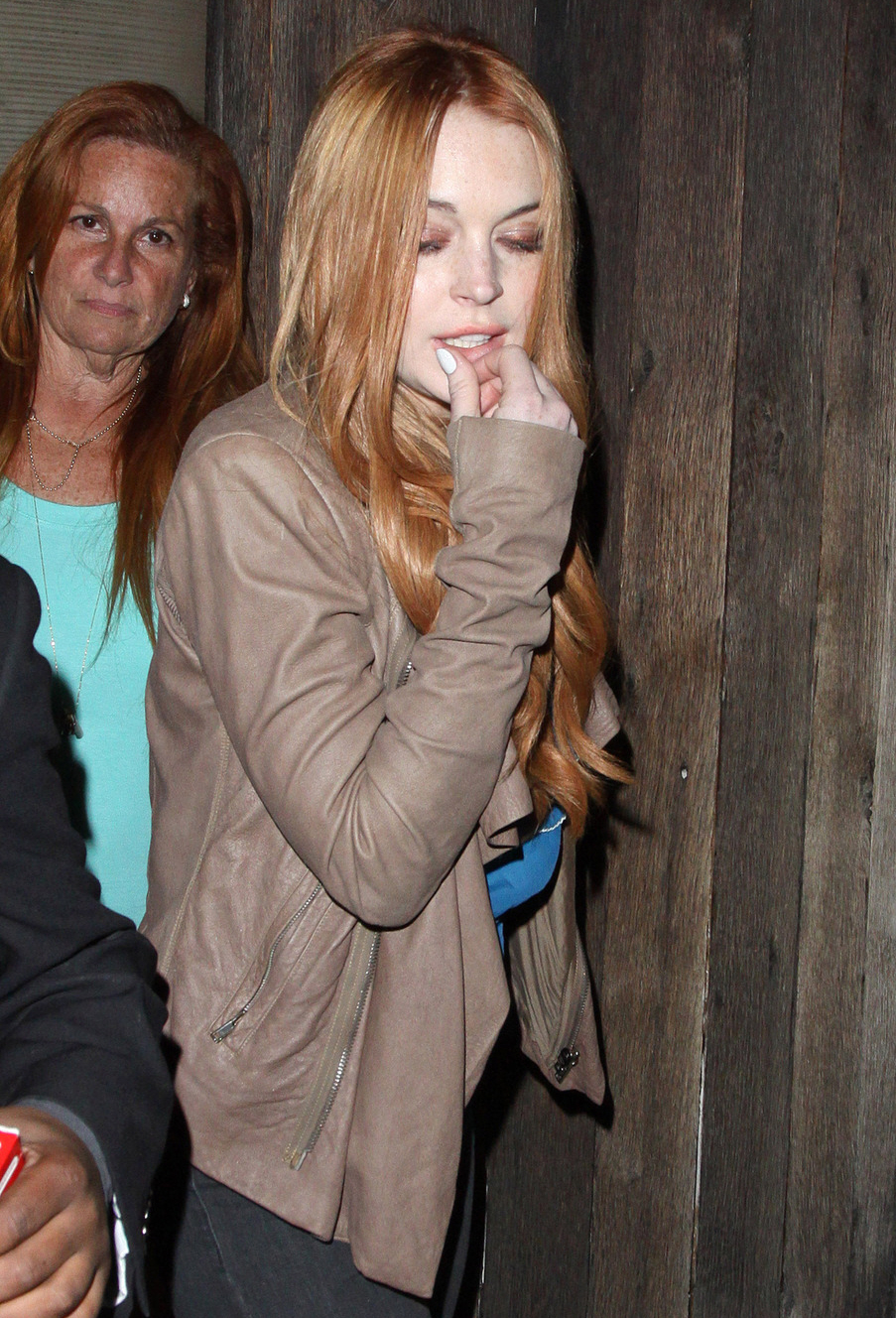 Photos courtesy of Fame/Flynet and Pacific Coast News.