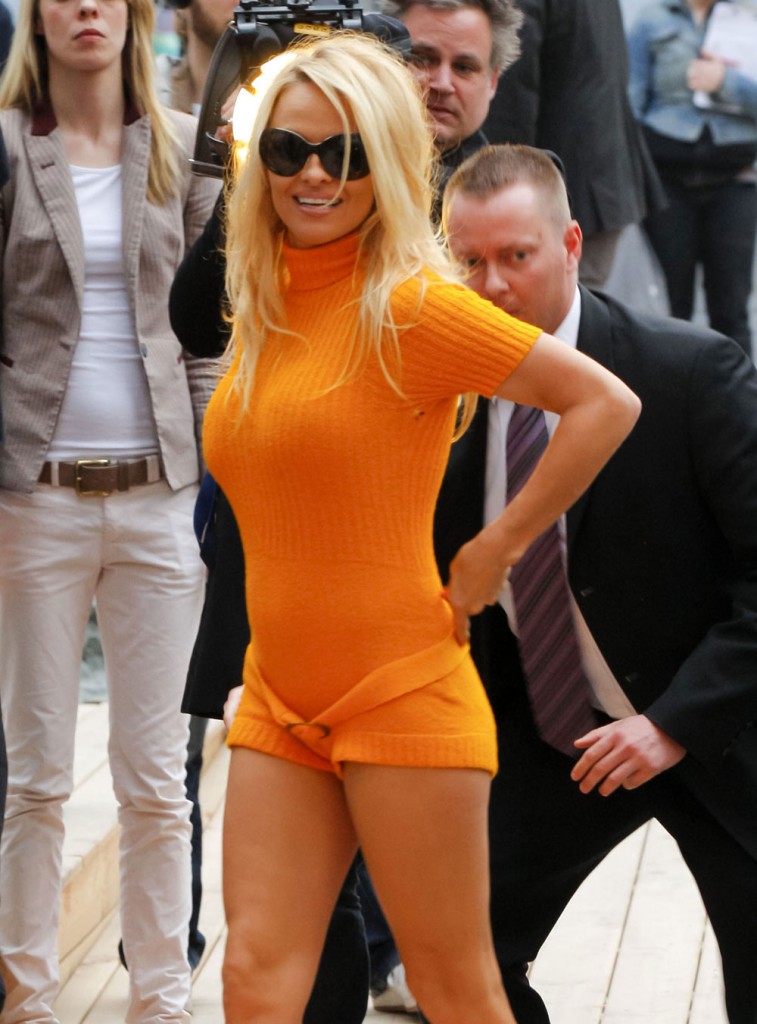 Here's Pamela Anderson strutting her stuff in Berlin in a canary yellow sweater onesie that would be too short for an average 10 year-old. I want to find something to like about this outfit, but even her shoes are bad.
Pam was attending the launch party for a new alcoholic beverage called "Andaloe," since it's such a great idea to have someone with Hepatitis C promote booze. She's still got "it," if by "it" we mean the ability to embarrass her poor teenage sons in every single outing she makes. That ship has pretty much sailed already, though. This is how Pam regularly dresses, and how she still occasionally gets some attention on a slow gossip afternoon like today.
Pam got some other attention earlier this week, because she's one of the celebrities who owns a ton of money to the tax man. Honestly those stories make me feel much better about myself when I'm stressing over filing my taxes. Pam isn't at Wesley Snipes-levels of tax evasion yet, but she owes over half a million to California and made the list of the top 500 delinquent taxpayers in the state. She's owed the state of California money since at least 2009.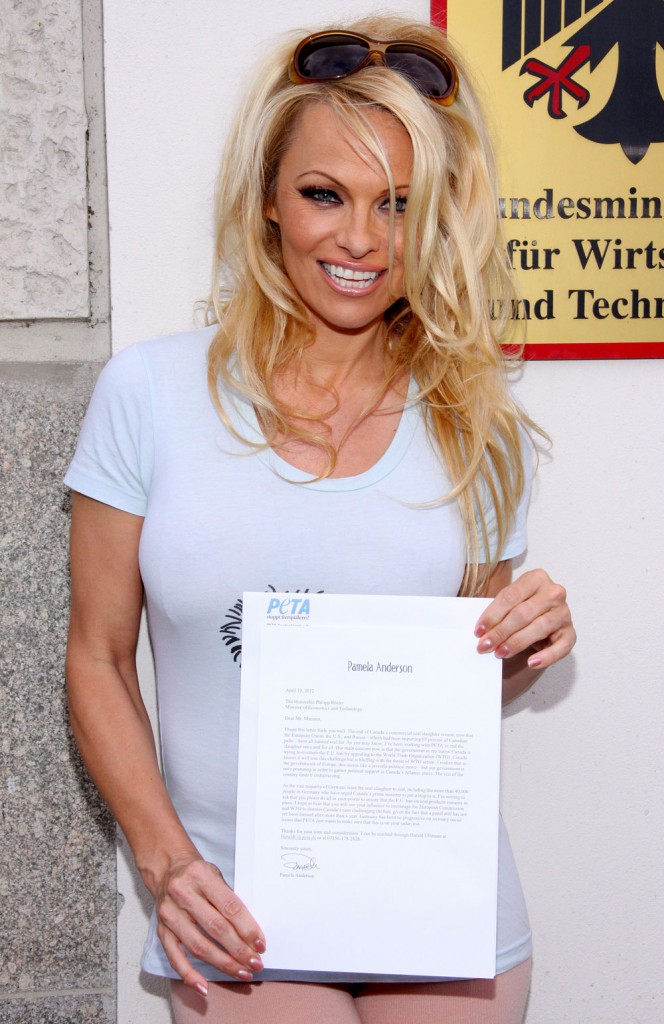 She's still hustling at 44. The sweater romper is actually more demure than the t-shirt and nude-colored leggings she wore in Berlin to deliver a message from PETA to the German Minister of Economics, Philipp Rösler, on the seal skin trade. Rösler was off having a currywurst or something so she just gave it to an office worker.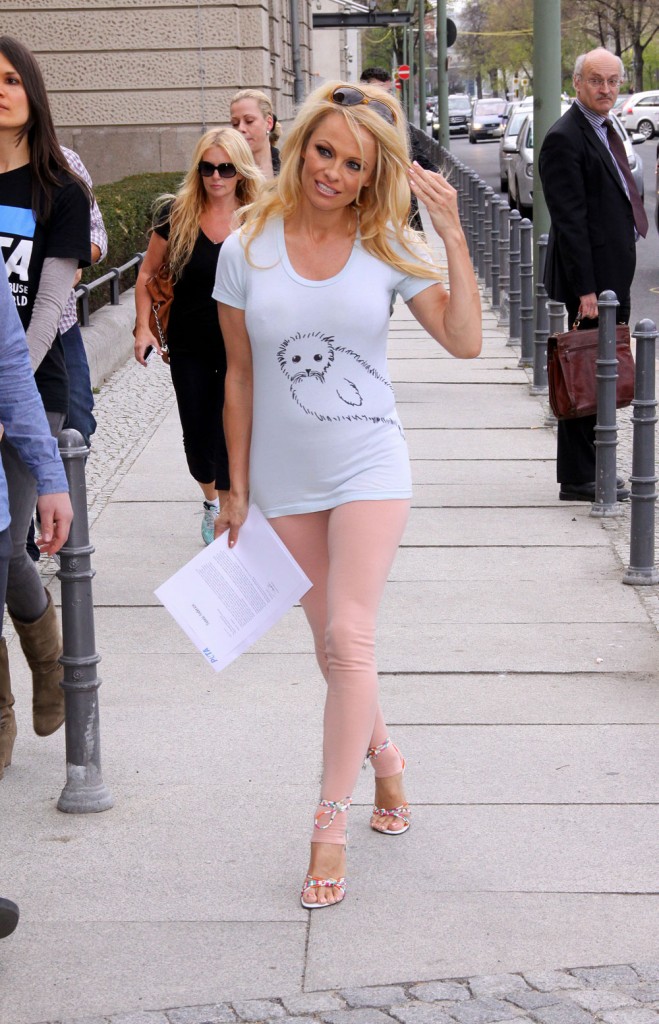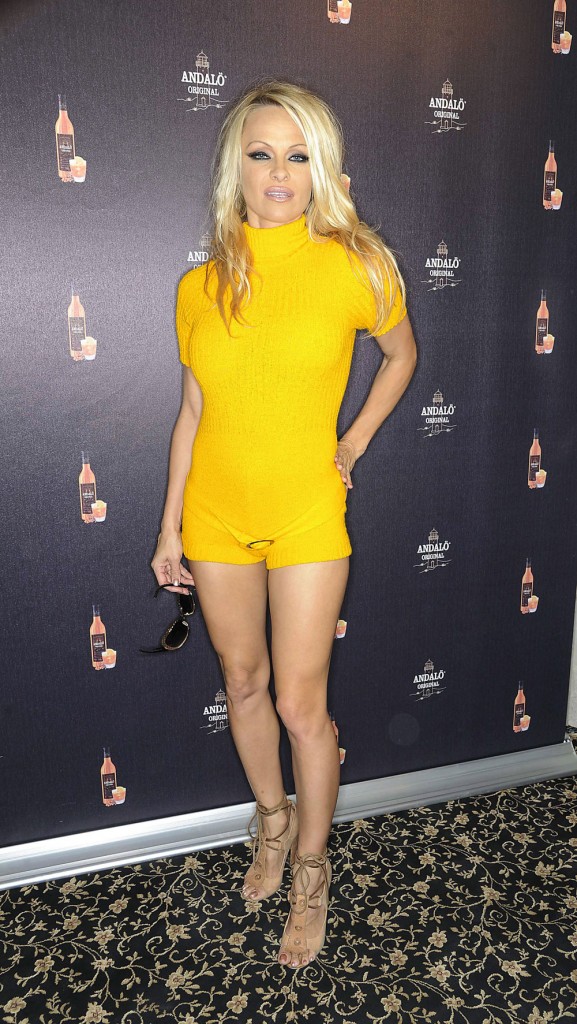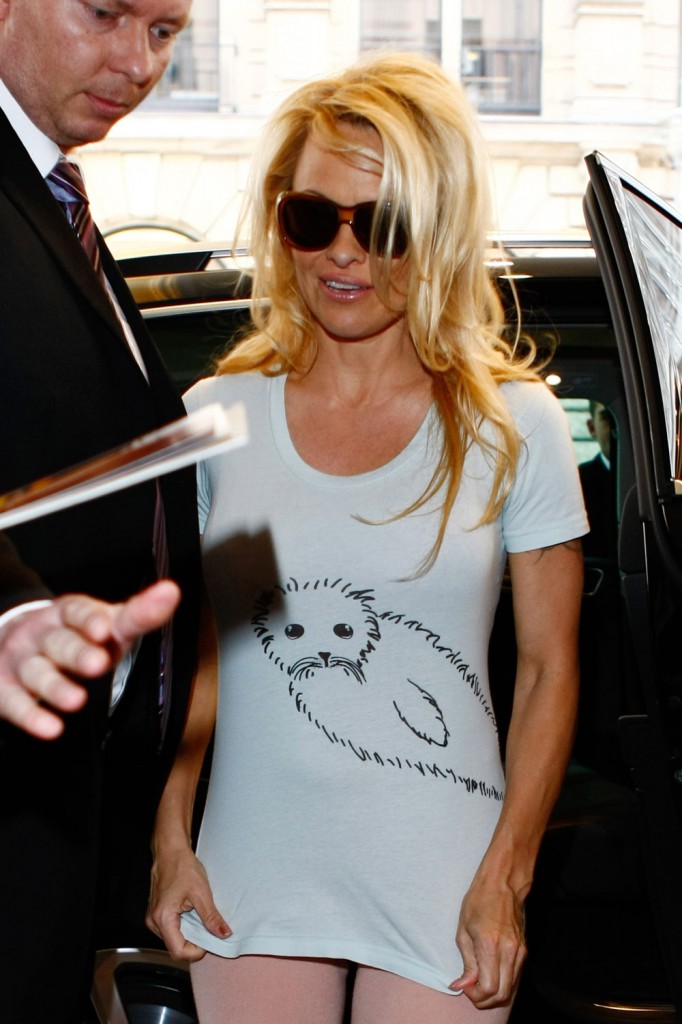 Here she is in a cuter mod-style dress on 4-18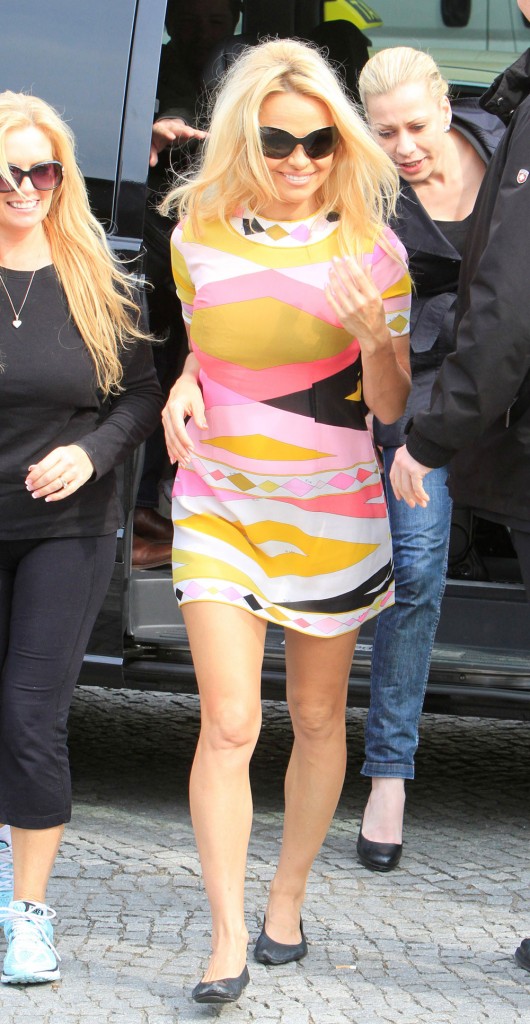 Photo credit: WENN.com and FameFlynet, Inc.