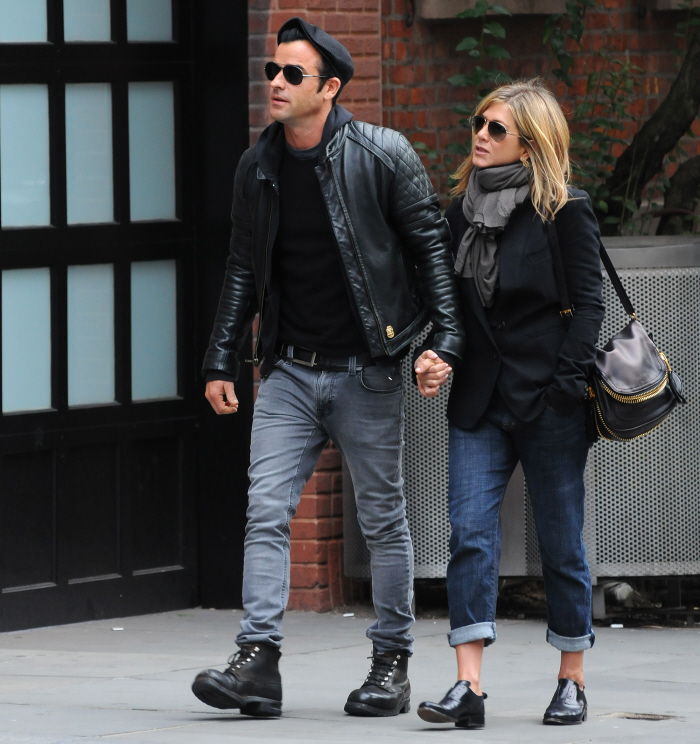 This is interesting only to those people who love stories about celebrity real estate (raise your hands). Last year, Jennifer Aniston sold her completely renovated and refurbished Beverly Hills home for an enormous profit. Aniston had bought the property several years beforehand for a price of $13.5 million, and she had painstakingly remade the house into a 1970s shag-pad – it was luxurious and all, but there was something rather dated about all of it. Well, someone absolutely loved the shag-pad, and they laid down $42 million for it. So, Aniston made an enormous profit.
Around the same time last year, Aniston began buying property in New York City. She had always talked about moving to New York and how she was, at heart, a "New York girl." Conveniently, Justin Theroux and his then-girlfriend of 14 years, Heidi Bivens, were also living together in New York. Magically, Justin and Jennifer came together and Justin dumped Heidi (and that happened in the exact chronology I'm using). Justin and Jennifer were spotted all over New York for the last half of 2011. It was assumed that Justin pretty much moved into Aniston's NYC apartments. And then, after the bait had been set, it was time to pull the switch. Suddenly, Aniston "hated" living in "the fishbowl" of New York. She put her properties on the market and a bought a mansion in Bel Air for herself and Justin. A source told the NY Post, "She loved [the NY condos], but her circumstances changed and the space was just wrong." My theory: she only moved to New York to lure Justin in, and when she accomplished her goal, she wanted to go back to LA.
So her apartments just sold – and Aniston lost money! That should tell you a lot about how much she didn't want to be in NYC. She bought the New York properties for $7.01 million, and she just sold them for $6.5 million. Pffft. What's $510,000? Pocket change!
Not even Jennifer Aniston gets a break when it comes to the housing market.

Months after moving into an 8,500-sq.-ft. Los Angeles estate with beau Justin Theroux, the actress's New York City apartment is officially off the market – for a half-million cheaper than the price she paid when she bought it last year!

A mystery buyer dug $6.5 million deep for Aniston's two pre-war West Village condos, a one-bedroom penthouse and one-bedroom on the building's 17th floor that she planned on combining, reports the New York Post. Aniston originally paid $7.01 million.

"We tried New York," the Wanderlust star, 43, said last month of her Big Apple departure. "It was a little rough with the paparazzi. It didn't feel like the New York I grew up in and knew."

Back in L.A. with Theroux, 40, since August (the two shacked up in a rental before moving into their $21 million Bel Air space, which boasts a vineyard, four bedrooms, a garden and stunning views of the Pacific Ocean), Aniston will soon have another reason to celebrate: The couple will mark their one-year anniversary in May.
[From People]
People Mag is still sticking with the "they got together in May 2011" story, aren't they? Even though they were spotted together in March and April (and maybe even February) of 2011. Still, Heidi didn't move out until June 2011, so even with this "official," Aniston-provided timeline, there is still an overlap in the two relationships.
As for the $510,000 loss on real estate – it really is "whatever" for Aniston. After the insane profit she made on her Beverly Hills home, she probably didn't even notice.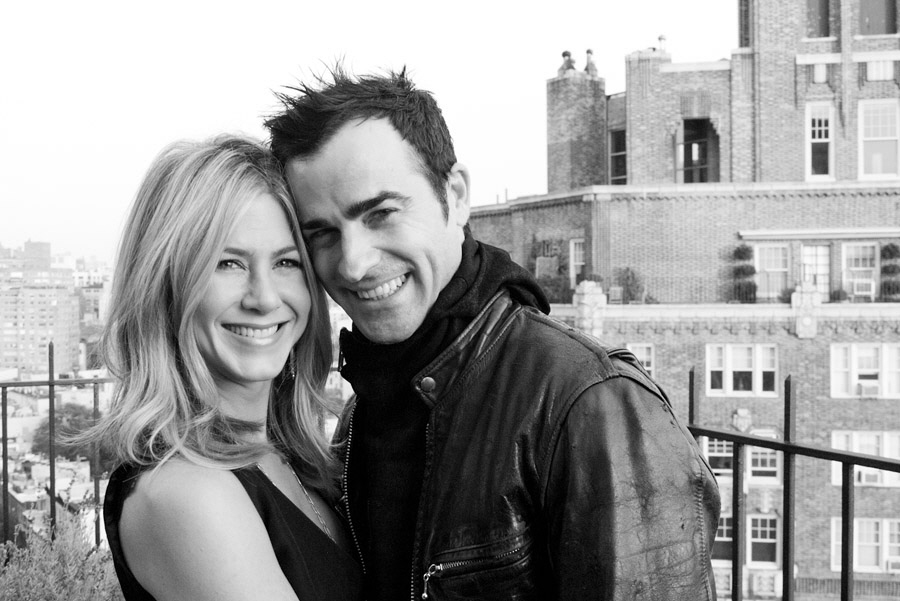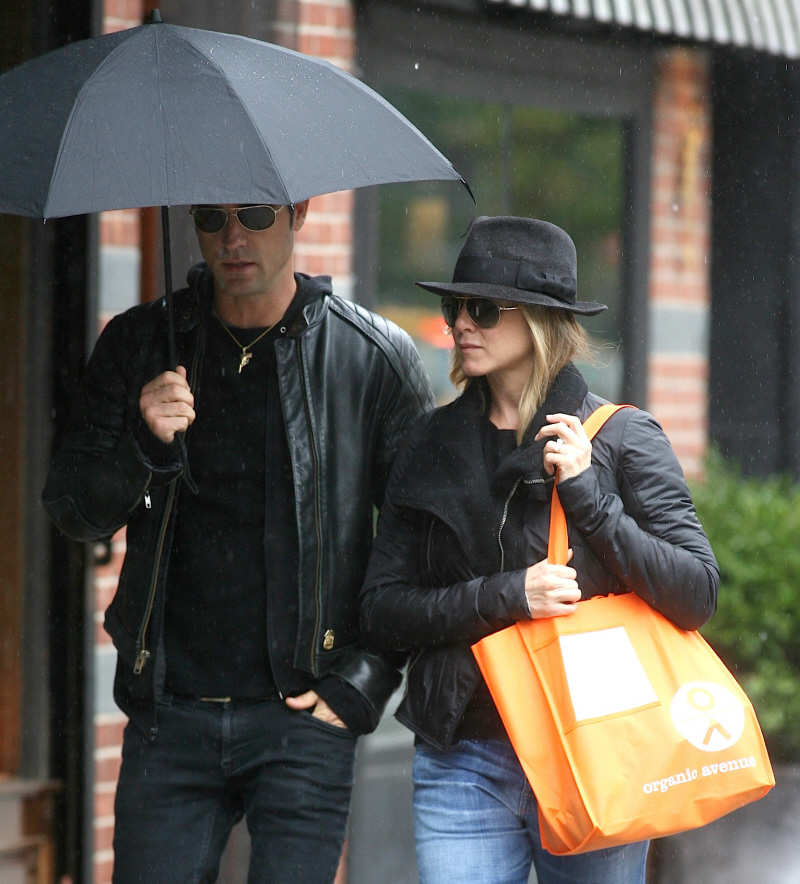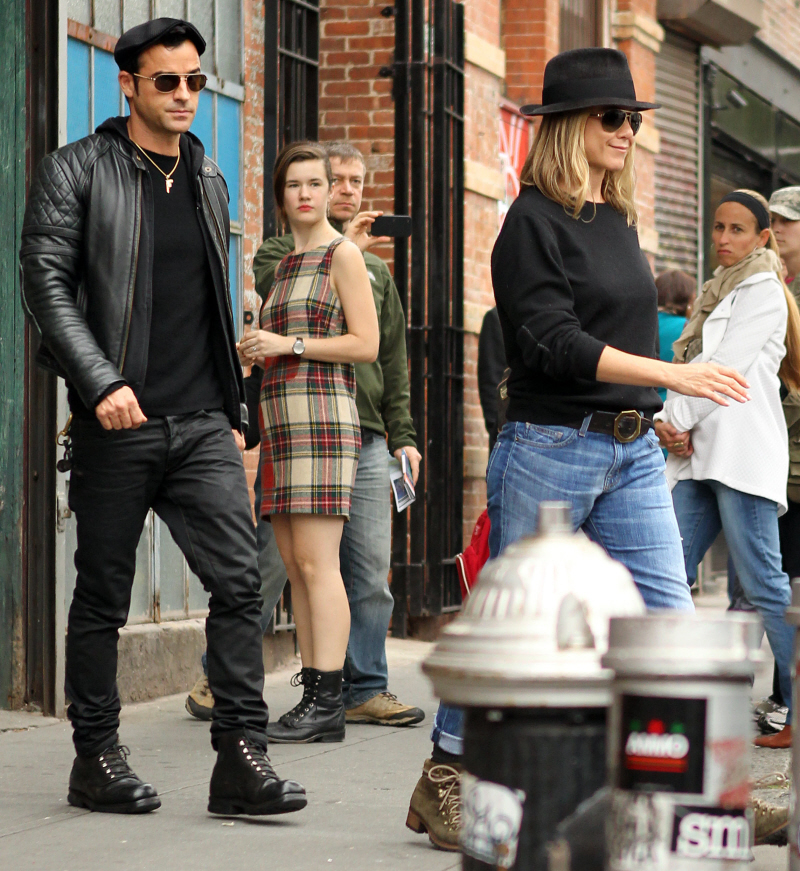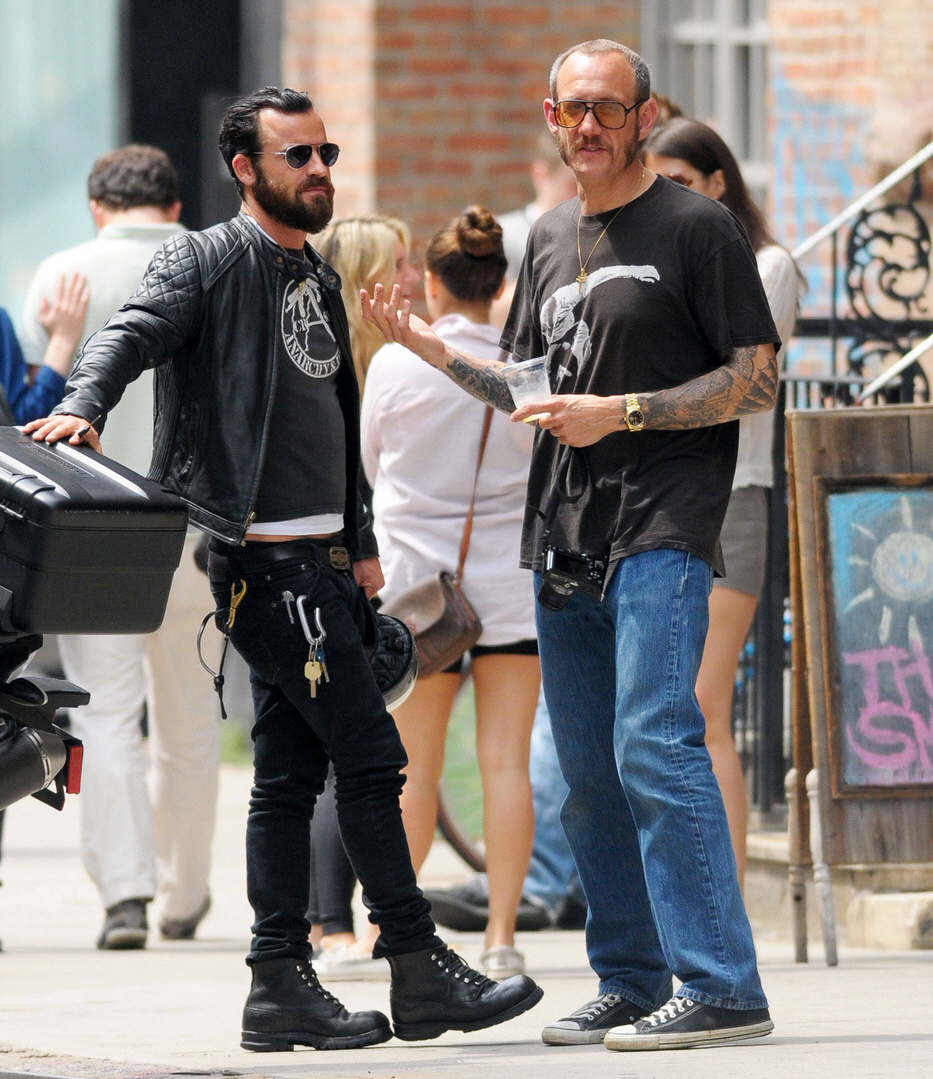 Photos courtesy of WENN, Fame/Flynet and Terry's Diary.