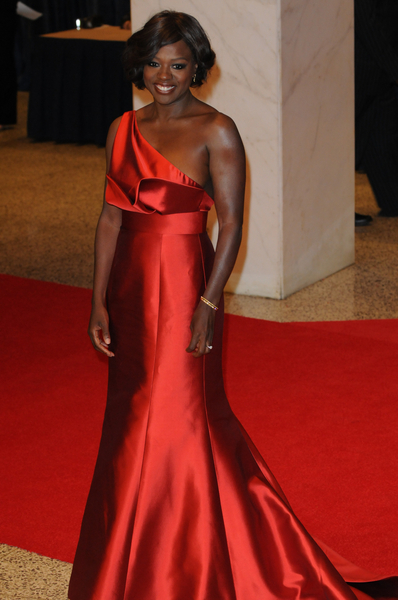 We have just a few more photos from the White House Correspondents Dinner this weekend. We've already covered many of the ladies at the event, here are links to our earlier stories. We're actually only doing the celebrities with the highest name recognition, there were quite a few people who seemed like they had no business being there. (Other than Lohan and Kim K of course.) I'm talking about Glee's Matthew Morrison and Darren Criss, Elle MacPherson (in a ball gown of course), a Sports Illustrated swimsuit model named Irina Shayk, and an American Idol finalist from last year named Colton Dixon. I should get over it, though, as Kaiser and others are pointing out, that's the point of this event. It's not some stodgy insider event, it's where politics and celebrity meet, and reality stars serve as punch lines. Next year there will probably be some Real Housewives in attendance, and they won't be crashing it. The White House doesn't invite these people, the press and media outlets have them as guests, and they want to bring people who will get coverage.
First off is Viola Davis in asymmetric Amsale. It looks like her left boob is about to make an appearance. Viola often has issues containing her girls on the red carpet, so this isn't as cleavage-heavy as we've seen from her her in the past. I actually would love this look if it weren't for how low it goes on the one side, and that could be a tailoring issue. It's such a striking gown. Viola went with a wavy wig instead of her natural hair, which she was rocking at the end of this years awards season. Overall it's a very elegant look. (Just Jared has more photos here.)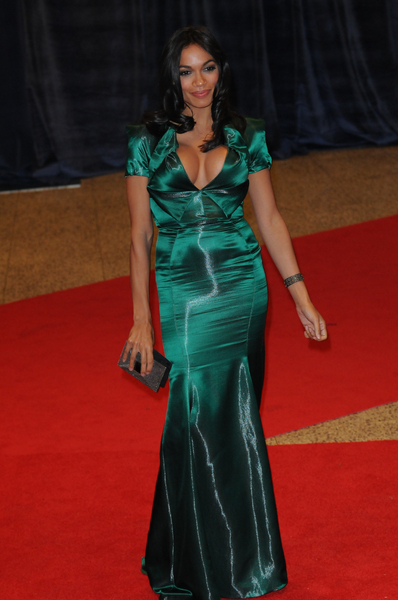 Rosario Dawson didn't have any qualms about bringing out the big guns. Her boobs were pushed up to her neck and barely contained in shiny, very tight green Armani Privé. This is not appropriate for an event at the White House! This is something you wear to an action movie premiere when you want to get the attention of tween boys. So wrong and such a fug, unflattering dress. Even Lohan didn't try to show this much cleavage.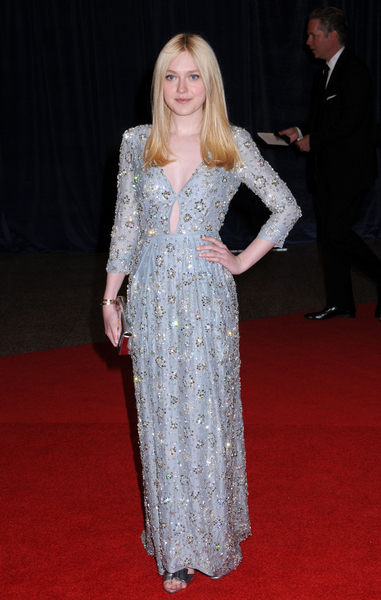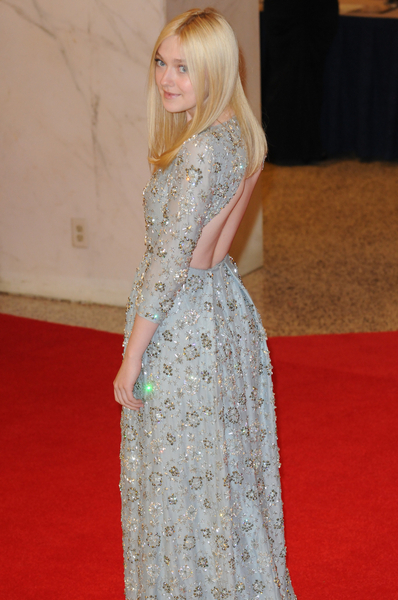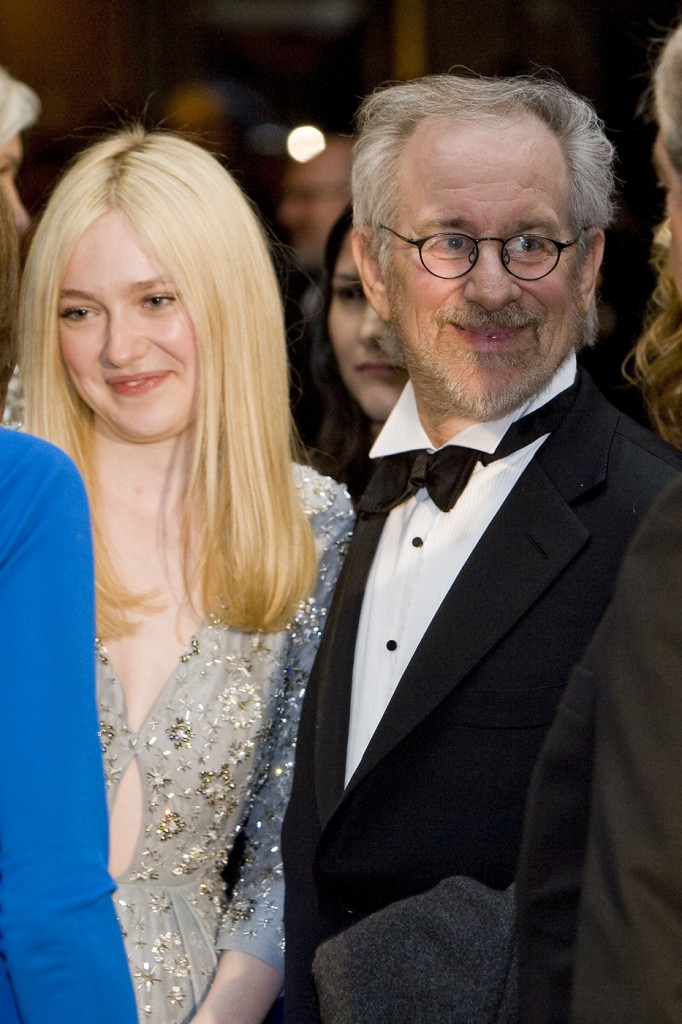 Compare Rosario to the very lovely and appropriately-dressed Dakota Fanning, 18. There are elements of sexiness to Dakota's full length sparking Prada dress in that it's low cut and even has a keyhole cutout above the stomach. Still, it looks demure on her. I think it's her overall styling as well. Also, we have a photo of Dakota at the event with Steven Spielberg and she just looks thrilled to be there.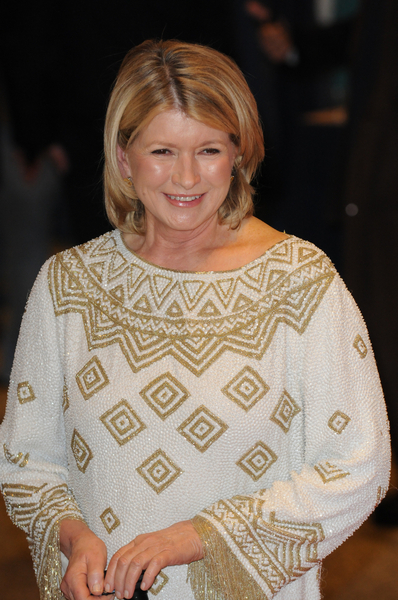 Martha Stewart worked some kind of caftan-looking white and gold beaded shirt. It wasn't cute and it looked like one of her craft projects, but it's Martha and she can wear whatever she wants. Kim Kardashian enthused about meeting Martha at the event, and told US Weekly "The highlight of my night was meeting Martha Stewart. She is such an inspiration to me!" Why is Martha an inspiration to Kim? Is it because she actually has marketable skills and contributes something to society? I wouldn't know how to properly fold sheets without Martha's step-by-step instructions.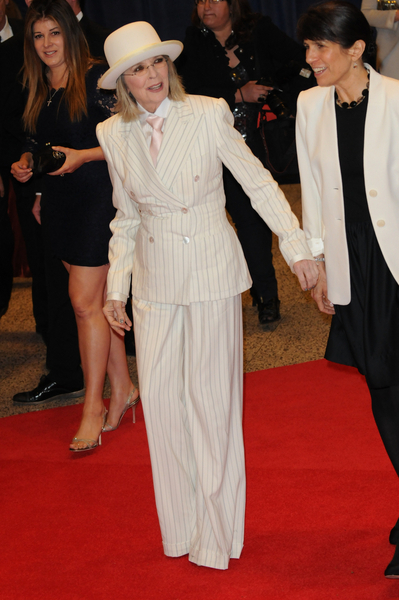 Diane Keaton was in one of her trademark suits, this time a pinstriped fancy-looking one. From far away it didn't look bad to me, but up close I see that it's more like a zoot suit. It's loose and her pants are dragging on the floor. Her look reminds me of this Tom and Jerry episode.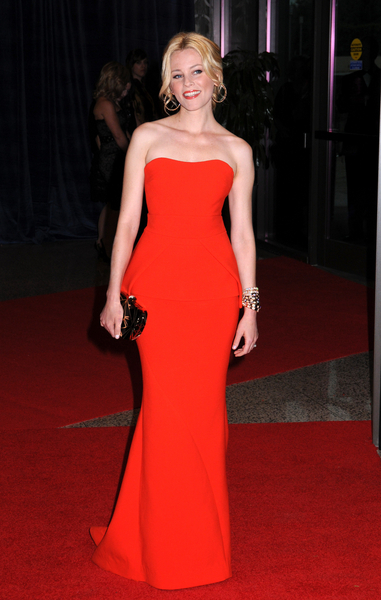 Finally Elizabeth Banks was in red too. The Fashion Patrol notes that she was in Antonio Berardi, and they describe the fabric as "peplum." I love the clean lines of this dress, which really works on Banks. I wouldn't dare to wear a dress that flared at the hips like that, but on her it's gorgeous.
Photo credit: Janet Mayer/PRphotos