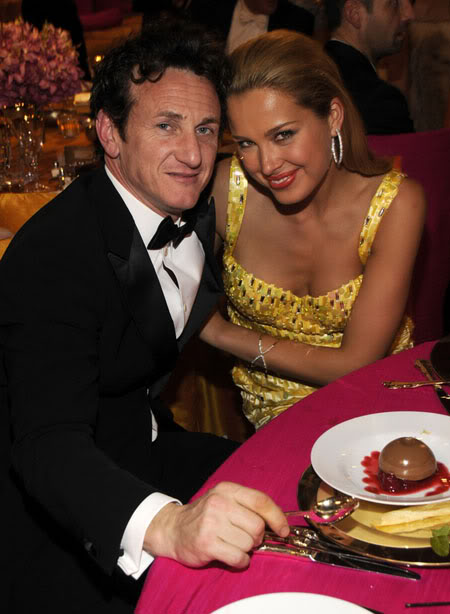 This photo is from 2008
This news may have come out a little while ago, but I barely paid attention to it at the time. Apparently Sean Penn and model Petra Nemcova have rekindled their romance. Since his split with Robin Wright (and perhaps before) Sean Penn has been drawing in gorgeous women like flies. He's been with Scarlett Johannson of course, and was also rumored to be dating Garcelle Beauvais, Charlize Theron, and a Sports Illustrated swimsuit model named Jessica White. Back in 2008 he dated Petra Nemcova, and she seems to be giving him another chance. The way US explains it, Petra jumped back into it with Sean almost immediately after she broke up with her fiance last month. Here's more:
After a weeks-long fling in February, 2008, Sean Penn and Petra Nemcova are giving it another go. On May 10, a witness saw the pair, "holding hands" during u2 frontman Bono's star-filled 52nd birthday bash at NYC's The Spotted Pig. After Penn, 51, and the Czech model, 32, mingled with revelers… "they left together," adds a second onlooker. It's Penn's first high profile hookup since Scarlett Johansson, 27, with whom he split after four months in June, 2011. And the Oscar winner's quite the rebound for Nemcova, who announced April 11 she had called off her engagement to British actor Jamie Belman, 26. Explains a source "Petra started going on dates with Sean right after the split."
[From US Weekly, print edition, May 28, 2012]
Rebound being the operative word here. I've heard plenty of stories of people being heartbroken by breakups, contacting an earlier ex and rekindling romances.
Penn generally seems like a grumpy, chain-smoking old man and it's hard to imagine what women see in him. He regularly talks smack about his career, his critics, anyone else involved in charity like he is and about politics, and he just strikes me as unpleasant. I guess there are women who find that somehow attractive. They may find his intelligence impressive or something. The rest of us see him as an a-hole.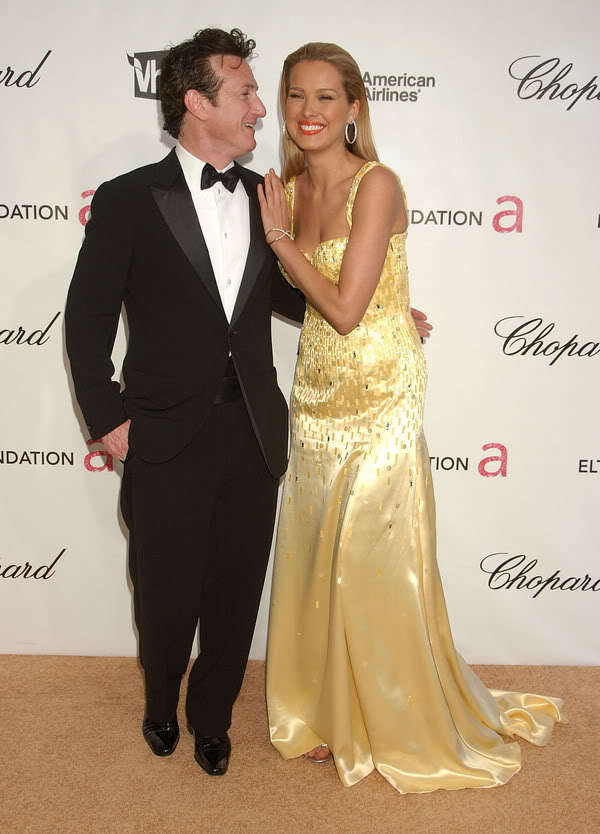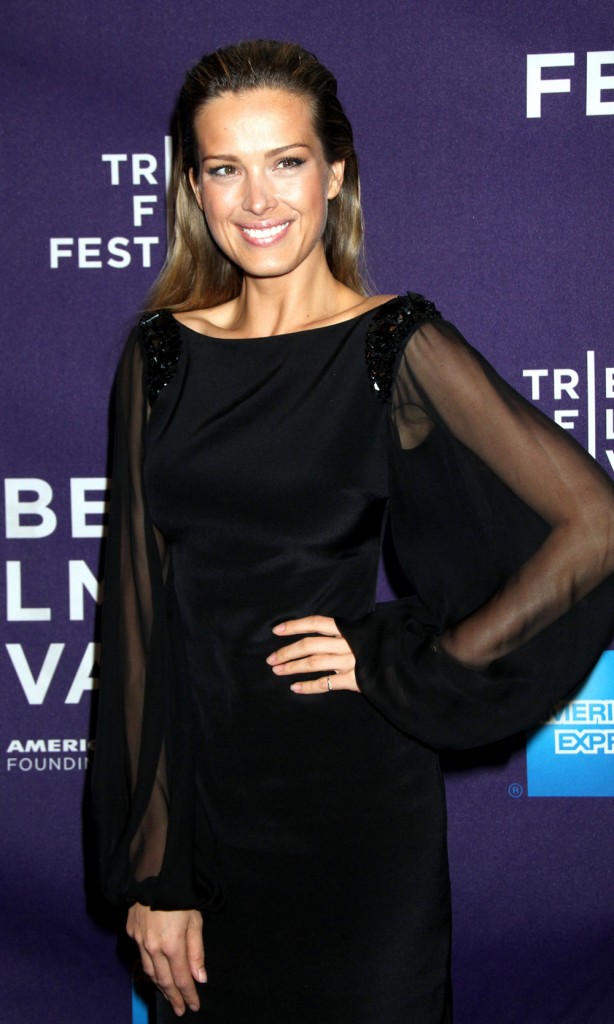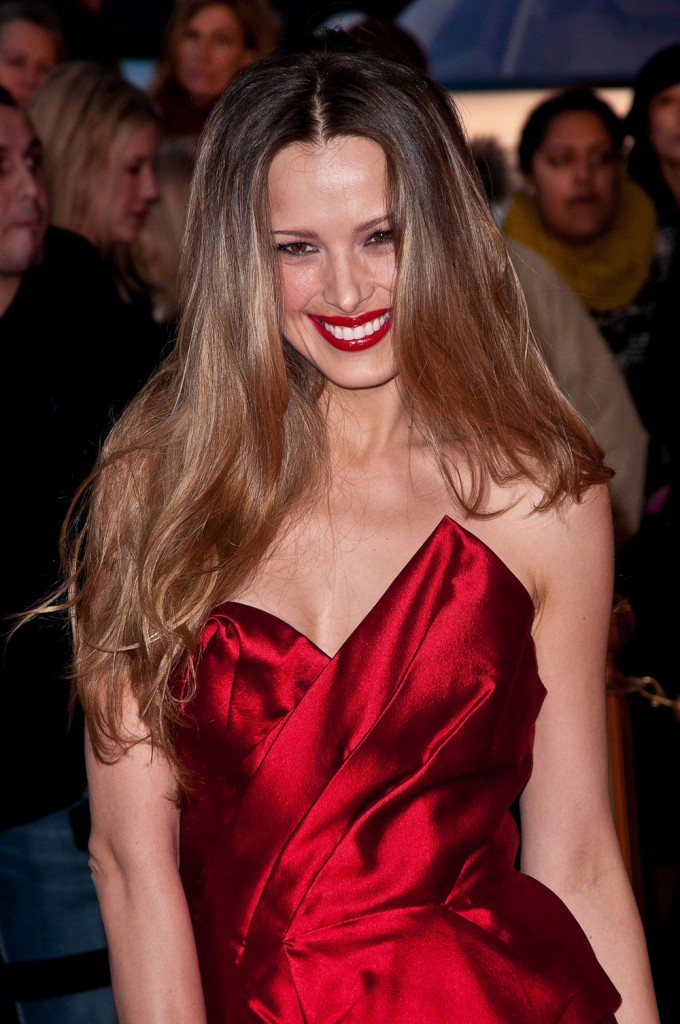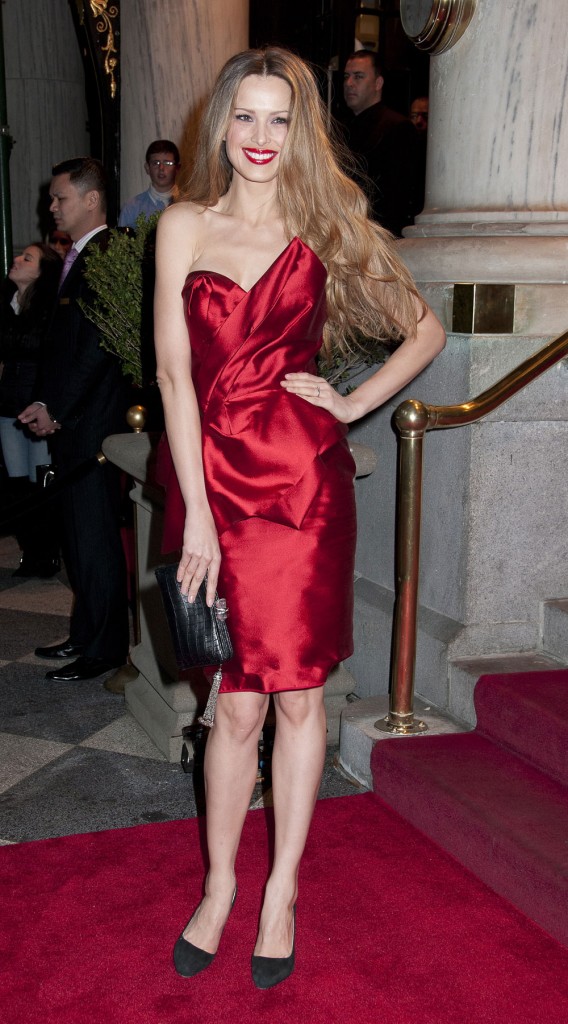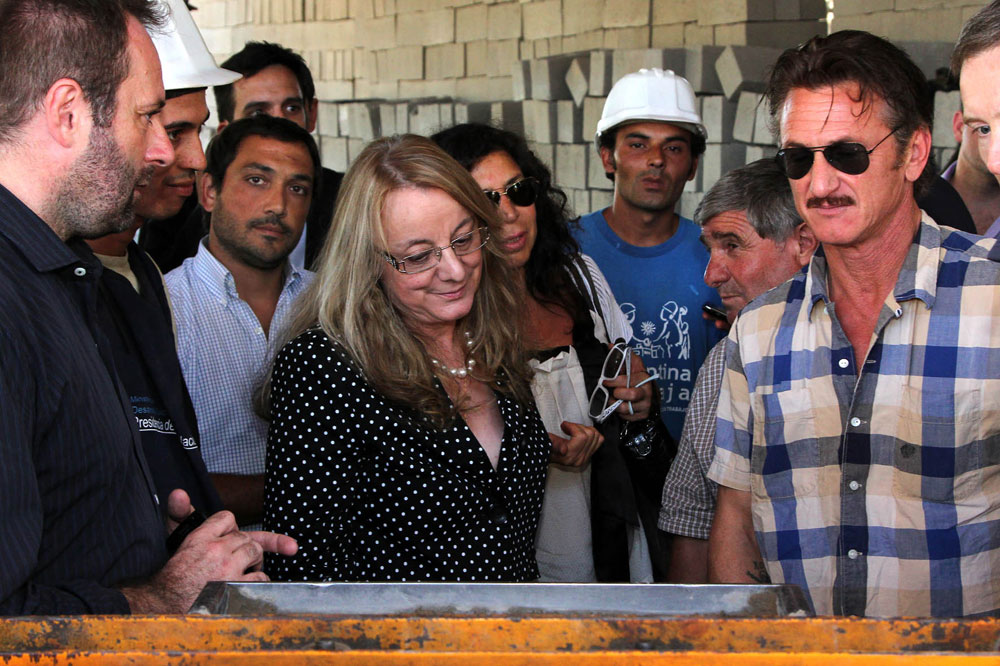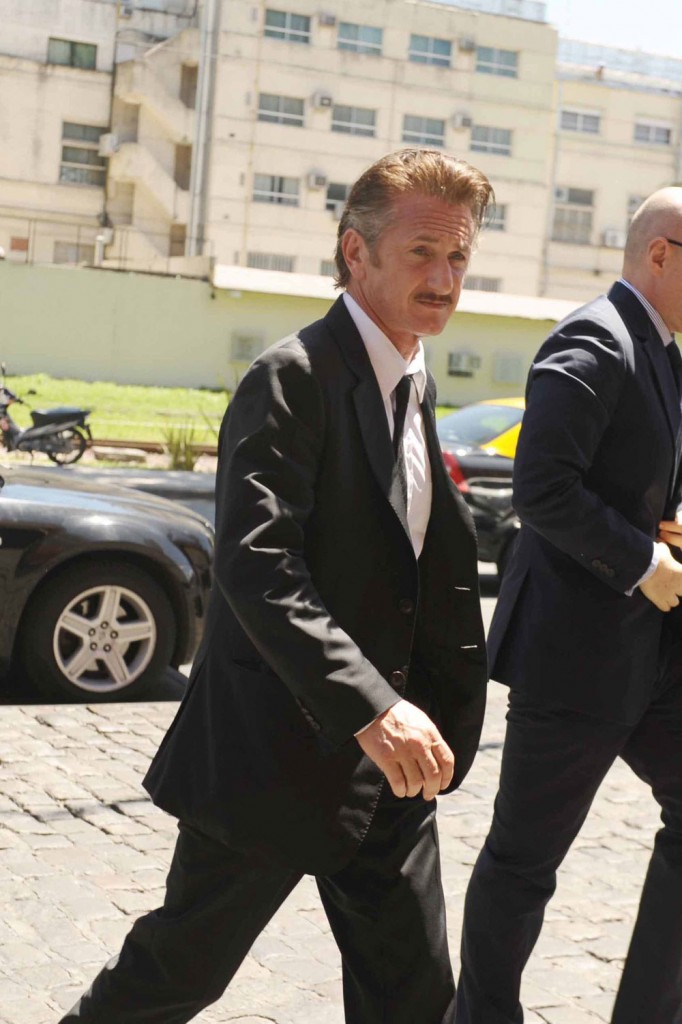 Petra is shown in 2008 with Penn and at the Tribeca Film Festival on 4-20 and at Fashion Week on 2-15 – in Marchesa of course. Penn is shown on a trip to Argentina on 2-13. Credit: WENN.com