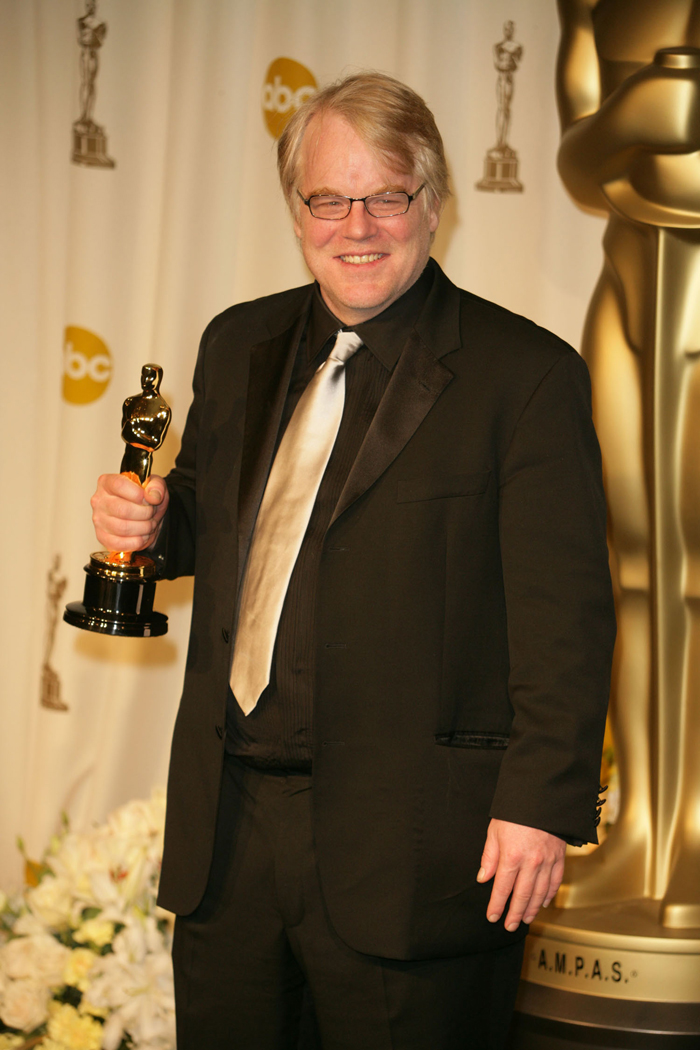 The Hunger Games sequel, Catching Fire, is down to the wire in terms of casting with shooting set to begin this fall and several key roles still technically up for grabs. There's still been no firm decision for the part of Finnick Odair, but we definitely know it won't be Robert Pattinson, and Garrett Hedlund is still very much a possibility. As for Johanna Mason, Mia Wasikowska and Zoe Aggeliki have been floated as candidates, but it looks like Jenna Malone is currently the front runner for that role. Now at least we have some (mostly) definite news about the very important part of Plutarch Heavensbee, the replacement Head Gamemaker who — if he's lucky — will avoid the same fate as Seneca Crane. In all likelihood, Phillip Seymour Hoffman (who a lot of people were hoping would have played Haymitch Abernathy, but I think Woody Harrelson was perfect in the first movie) will play Plutarch. Here's a mildly spoiler-laden announcement from E! Online, who says that the offer was made and has now been accepted:
The odds are definitely in Philip Seymour Hoffman's favor!

Sources tell E! News exclusively that the Oscar winner has signed on to play Plutarch Heavensbee in Catching Fire, the much anticipated second movie in the Hunger Games trilogy.

"The deal was made right before the Fourth of July holiday," one source said.

Lionsgate does not comment on casting until something is official. An announcement about Hoffman is expected to be released any day now. The Hollywood Reporter reported that Hoffman, 44, was offered the role on June 11.

Heavensbee is the new Head Gamemaker who may (or may not) be more loyal to reigning champ Katniss (Jennifer Lawrence) than the diabolical President Snow (Donald Sutherland).

Catching Fire is set to start shooting in the fall with director Francis Lawrence replacing Gary Ross.

Hoffman was most recently seen on Broadway with The Amazing Spider-Man star Andrew Garfield in the hit revival of Arthur Miller's Death of Salesman.
[From E! Online]
Speaking of Phillip Seymour Hoffman (and for some reason, I always like to type his full name when possible), Kaiser thinks that the marketing for Paul Thomas Anderson's The Master "is going to have to be very, very careful" in light of all of the new information about CO$ being stirred up by the Katie Holmes-Tom Cruise divorce proceedings. I definitely agree, but at this point, the movie's two excellent trailers have already set the stage, and there's no turning back. It's fairly obvious (especially from the stunning impression of L. Ron Hubbard on the part of Phillip Seymour Hoffman himself) that this movie is about Scientology. Hell, there probably doesn't even need to be any more marketing of this movie at all aside from the odd poster. The crazy, damage-control antics of the CO$ will sell this movie on their own!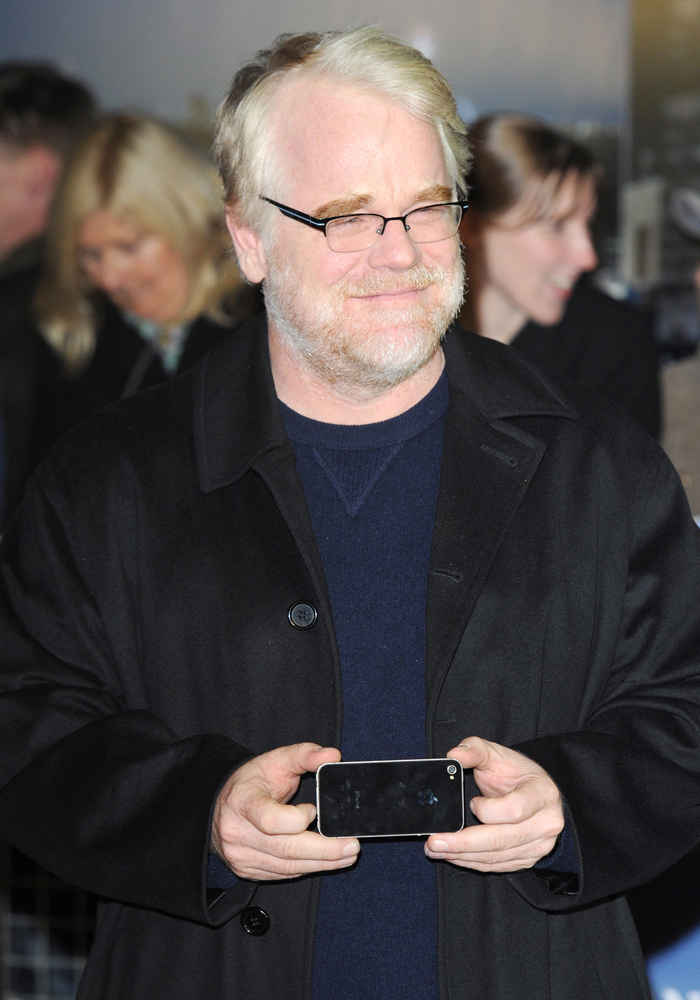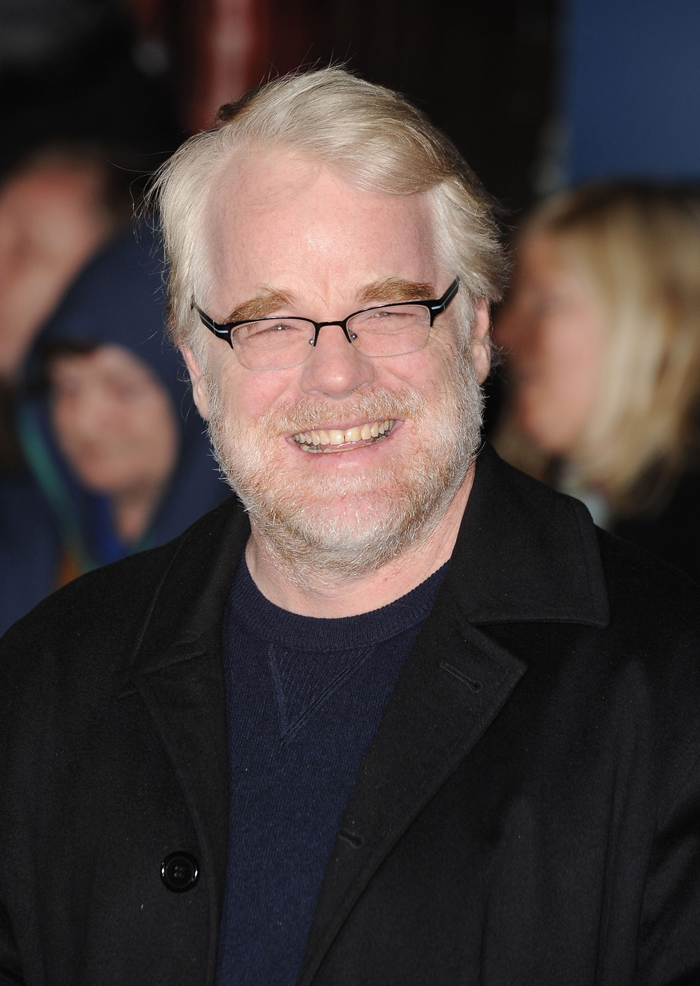 Photos courtesy of Fame/Flynet and WENN