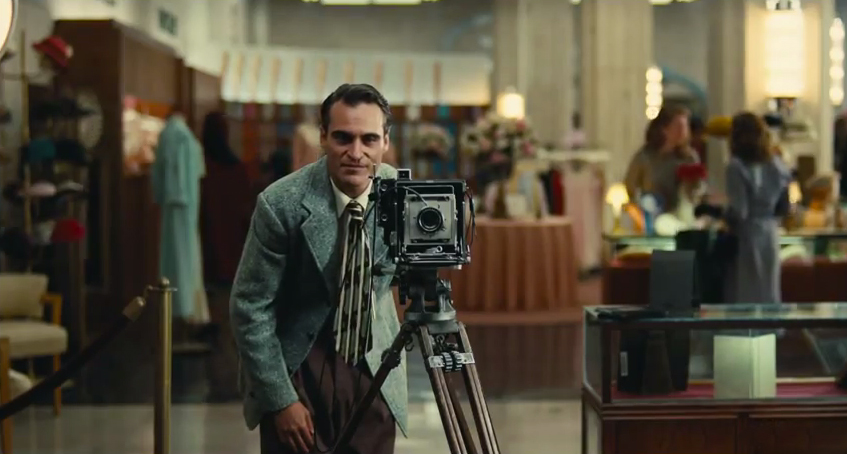 Paul Thomas Anderson's rumored anti-Scientology film, The Master, has already been tickling the anti-CO$ and serious film audiences with two teaser trailers, one featuring Joaquin Phoenix's lost disciple character and the other one showcasing Philip Seymour Hoffman's charismatic yet menacing movement leader. Both trailers have established that the movie is set in the 1950s and revolves around a faith-based organization that is pretty much Scientology by a different name, "The Cause." I especially appreciate the second trailer's dialogue, including "I am a writer, a doctor, a nuclear physicist, a theoretical philosopher, and above all, I am a man. A hopelessly inquisitive man, just like you," which is totally L. Ron Hubbard under a different name, Lancaster Dodd. We've also heard that Anderson screened the movie for Tom Cruise, and Tom "had issues" with the movie. And for good reason! Check out the full-length trailer below, and you'll see why Tom's been throwing his cute little lift-throwing tantrums: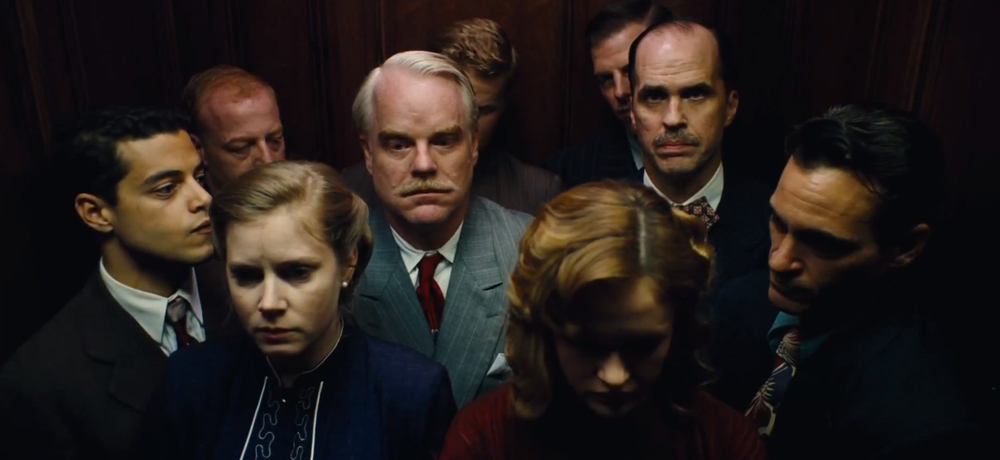 First off, PTA throws out a very clear signal that Joaquin's on a ship (as in the origins of the Sea Org) as he and his disciples are told "upon your shoulders rests the responsibility of a post-war world." Joaquin is further seduced by both Hubbard Dodd (metaphorically) and various women (literally), and then things grow more sinister with a critic saying "Good science, by definition, allows for more than one opinion, otherwise you merely have the will of one man, which is the basis for a cult." Dodd's wife is heard saying, "The only way to defend ourselves is to attack." Still others tell the disciple, "He's making all this up as he goes along, don't you see that?" and "You are an everlasting spirit." There's more creepy footage of Joaquin's character in the jail cell and also riding motorcycles with Dodd (a veiled reference to Cruise and Miscavige's bro rides?) before he tries to make his escape.
Naturally, this trailer is only a taste of what is to come. The Daily Beast has provided a comprehensive chart (written by those who have read the full screenplay) of many, many similarities between PTA's rendering of "The Cause" and Scientology. Just to name a few tidbits — alien invasions, prenatal memories, auditing (by a different name) and billion-year contracts — they're all in there. If the CO$ thinks that they need a new PR strategy after Katie Holmes blew their roof off, well, they haven't seen anything yet. This movie is sure to be an event.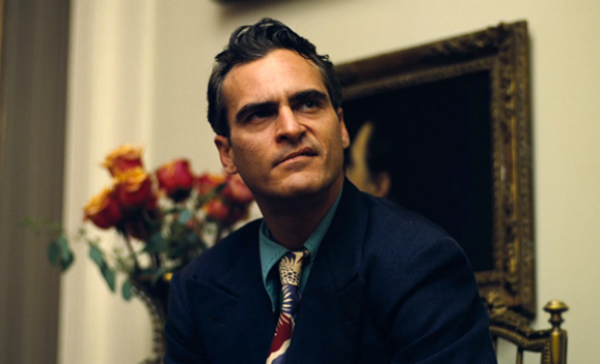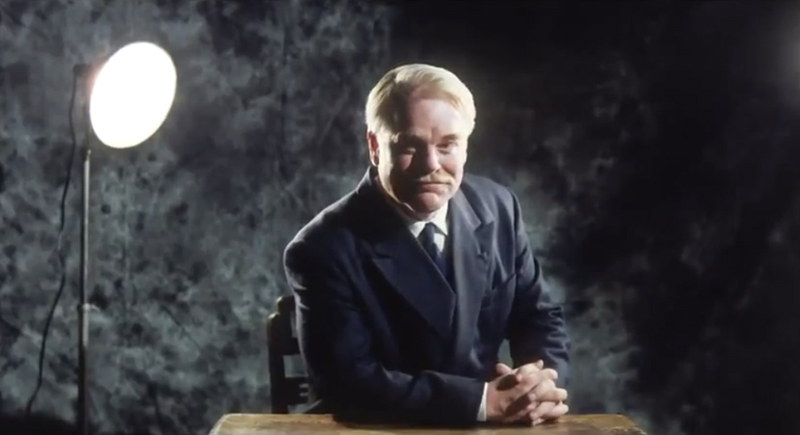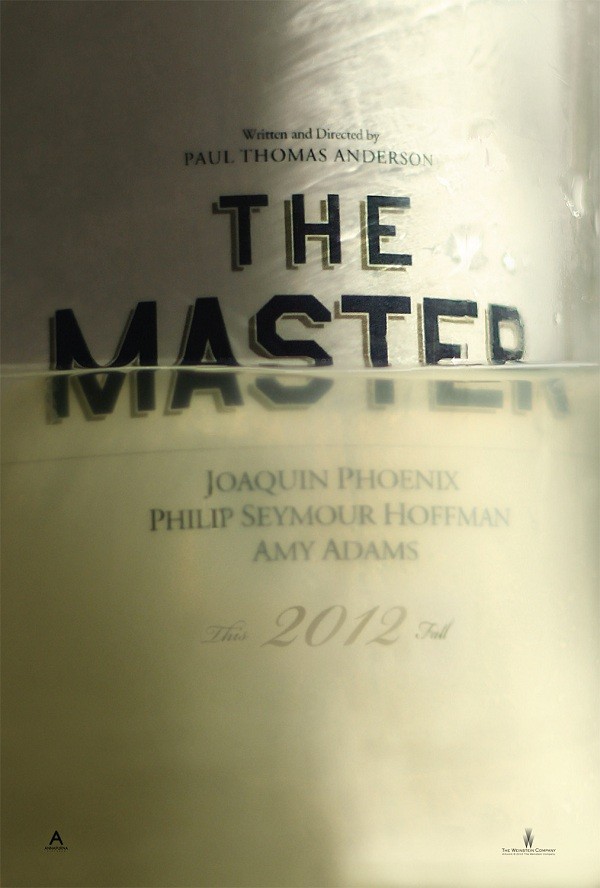 Screencaps from YouTube; poster courtesy of AllMoviePhoto