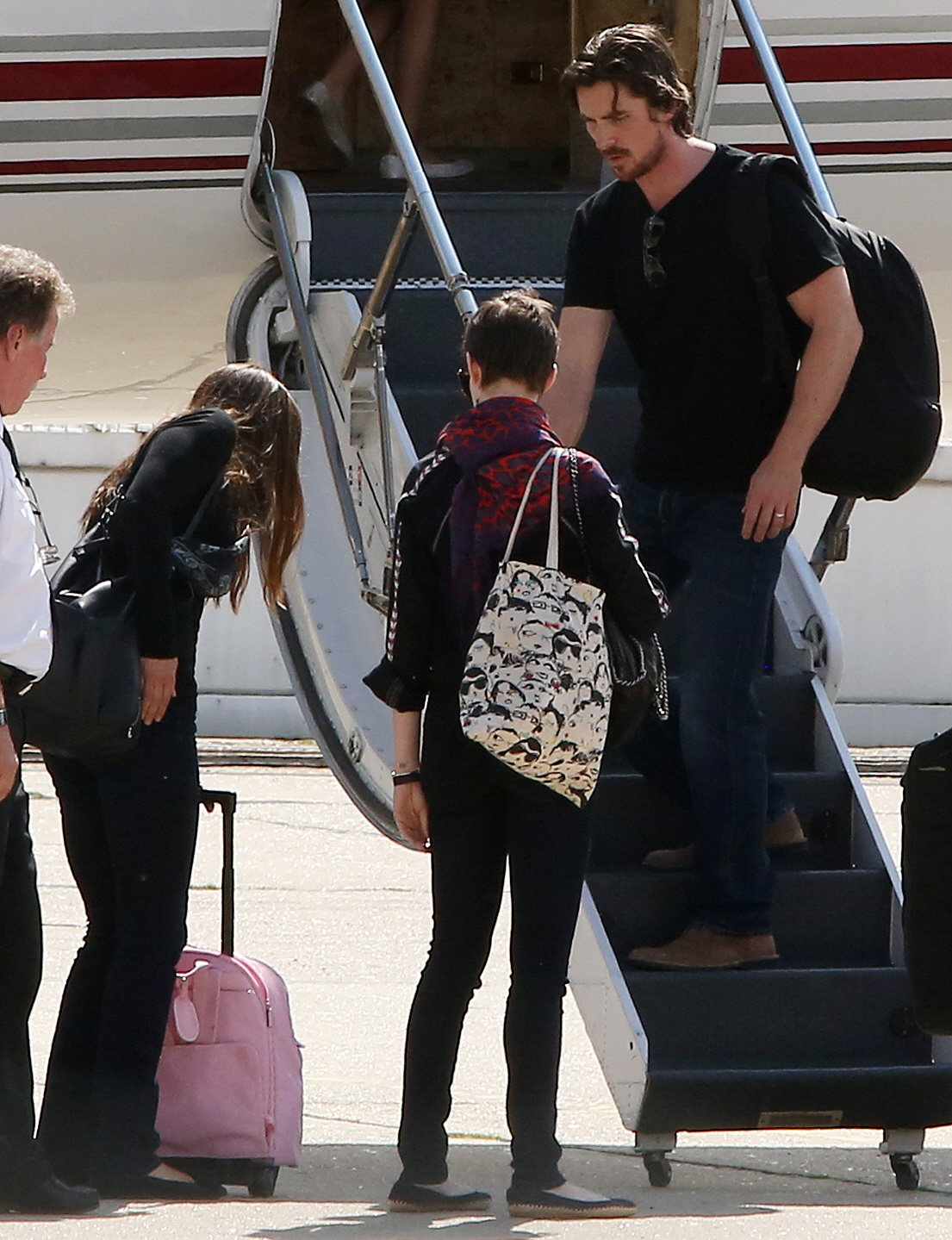 As I said on Friday, we're not going to cover the hard-news aspects of the Colorado theater massacre and I'm definitely not going to spend any time on the POS shooter. But I will cover some aspects of the story that have to do with studio, the director and the actors involved. Warner Bros. canceled Friday's Paris premiere of The Dark Knight Rises, and I assumed (wrongly) that Warner Bros. would probably end up coming back to their set promotional schedule next week – I imagined that there were scheduled premieres all over Europe and perhaps in Russia and several in Asia as well. Well, Warner Bros has pulled all of the actors from France, and the actors were seen flying back to America on a private plane (owned by Warner Bros.). So… I guess promotion is over. Which is fine, really. A source tells People Magazine, "The cast was completely shocked and several – Anne and Marion [Cotillard], a couple of the men – were in tears. There was enormous, enormous sadness." Warner Bros. is also withholding the box office numbers for their opening weekend until Monday – traditionally, studio executives would be bragging about every little movement at the box office, with press releases for the first 24 hours of release, then 48 hours, then on Sunday they would declare victory.
Christian Bale released a statement on Saturday, saying: "Words cannot express the horror that I feel. I cannot begin to truly understand the pain and grief of the victims and their loved ones, but my heart goes out to them." And before that, late Friday, director Christopher Nolan issued a public statement about the massacre:
"Speaking on behalf of the cast and crew of The Dark Knight Rises, I would like to express our profound sorrow at the senseless tragedy that has befallen the entire Aurora community," Nolan says. "I would not presume to know anything about the victims of the shooting but that they were there last night to watch a movie. I believe movies are one of the great American art forms and the shared experience of watching a story unfold on screen is an important and joyful pastime."

"The movie theatre is my home, and the idea that someone would violate that innocent and hopeful place in such an unbearably savage way is devastating to me," Nolan adds, referring to alleged shooter James Holmes, whose attack resulted in 12 deaths and more than 38 injuries. "Nothing any of us can say could ever adequately express our feelings for the innocent victims of this appalling crime, but our thoughts are with them and their families."
As public statements go, I think Nolan adequately and eloquently described his horror and his grief. I think what bothers Nolan – and incidentally, what bothers so many people on all of these movie and gossip blogs, including me – is that these people at a midnight screening were simply die-hard film fans. They were one of us. These were people who had been waiting months, gleefully anticipating arguably the biggest film event of the year. They couldn't wait another hour, and that night was probably something they had been looking forward to for weeks and weeks. And don't all of the film-fans out there relate to that? I don't mean to diminish anything about the lives of the victims – I'm merely saying that it struck me so hard (and so many people out there) because all of us love movies so much, and Nolan is right – many of us do treat the theater like a "home," a safe place where we can let our geeky film-fanatic freak-flags fly.
Incidentally, I went to see The Dark Knight Rises on Saturday. I'm not going to do a full review or anything, partly because I do think the focus should be on Colorado victims and their families, and partly because… well, TDKR doesn't need MY review, you know? You already know if you want to see it, and you probably already have. So, NO SPOILERS, I'll just say that I enjoyed it very much. Tom Hardy was great as Bane, Morgan Freeman was terrific, Gary Oldman was awesome, and Christian Bale… well, he was good too. He was noticeably smaller (less muscled) in this one than in the previous films, which makes me think that Bale's body is finally putting up a big fight about his constant weight fluctuations. My favorite parts were every scene with Anne Hathaway and Joseph Gordon Levitt, honestly. JGL was ah-mazing! Annie was great too – sexy and vulnerable and tough. At first, the politics and some of the motivations of some of the characters made no sense to me, but it all comes together beautifully in the last 30-40 minutes. It was a really great way for the trilogy to go out.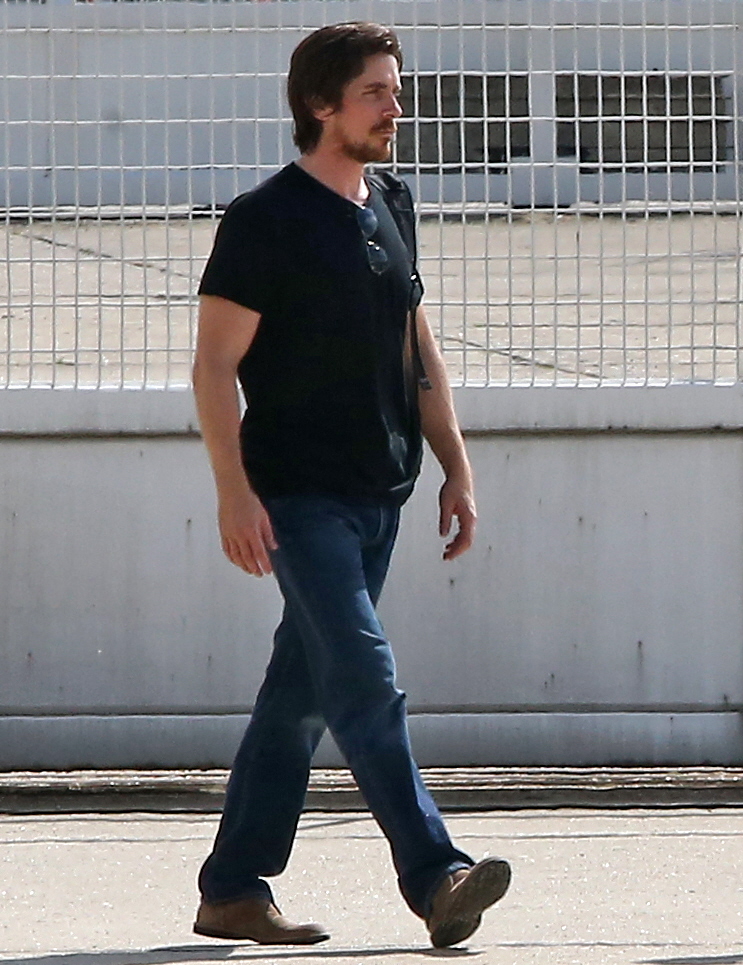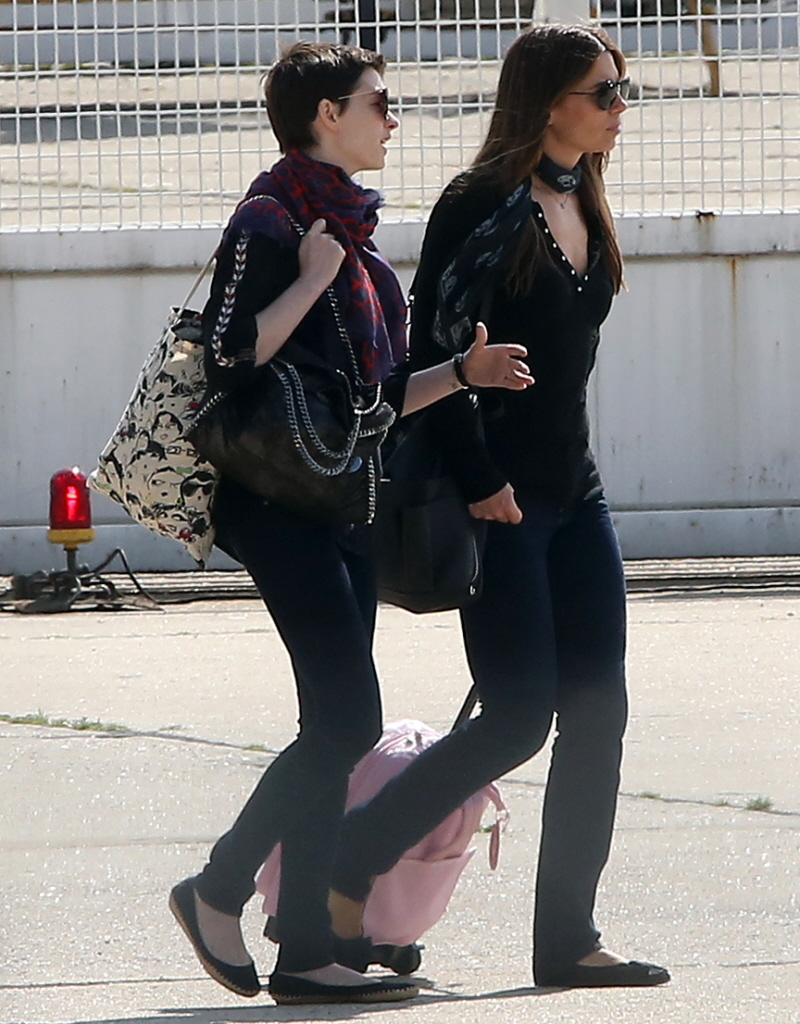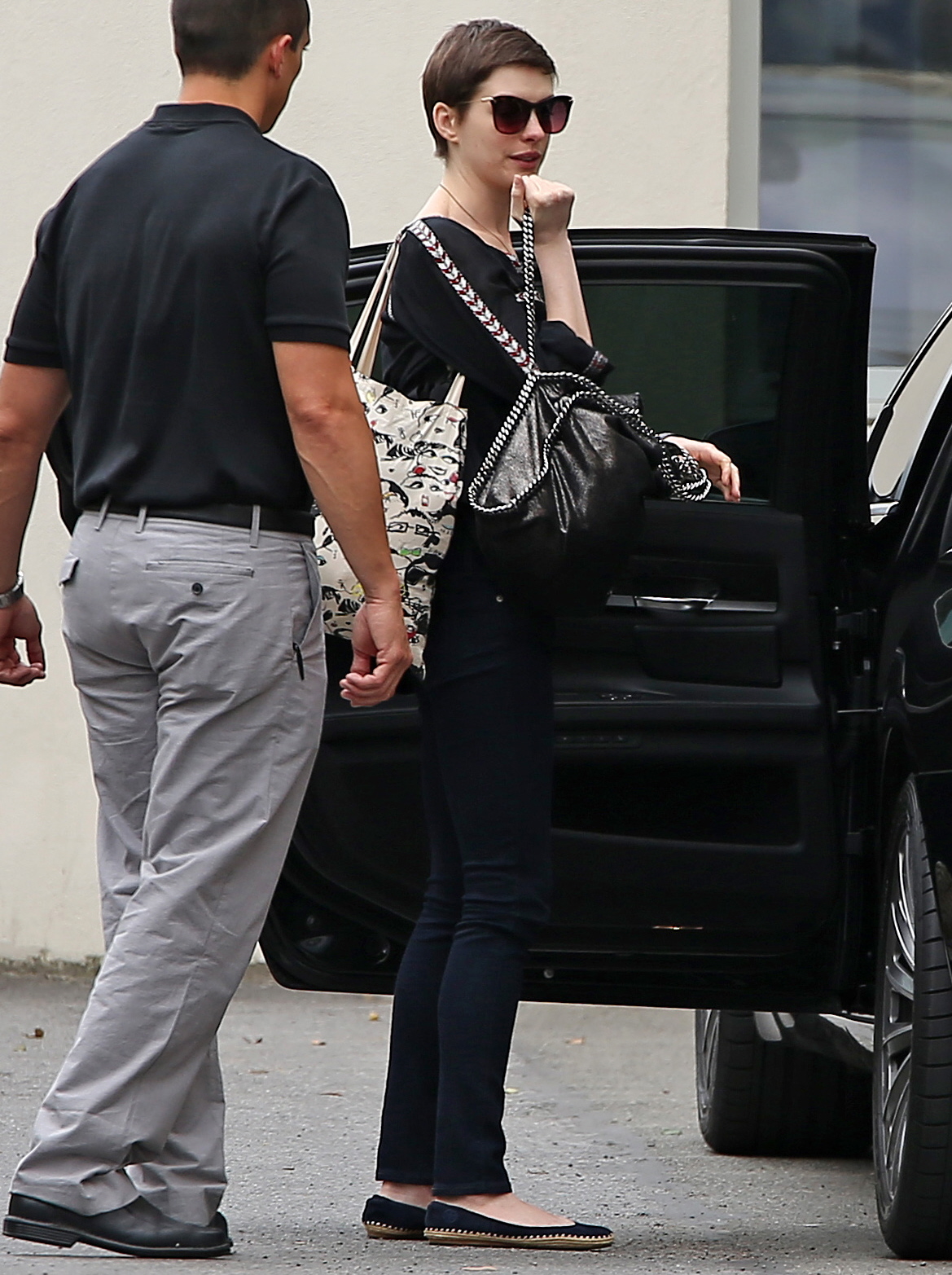 Photos courtesy of WENN, Fame/Flynet.