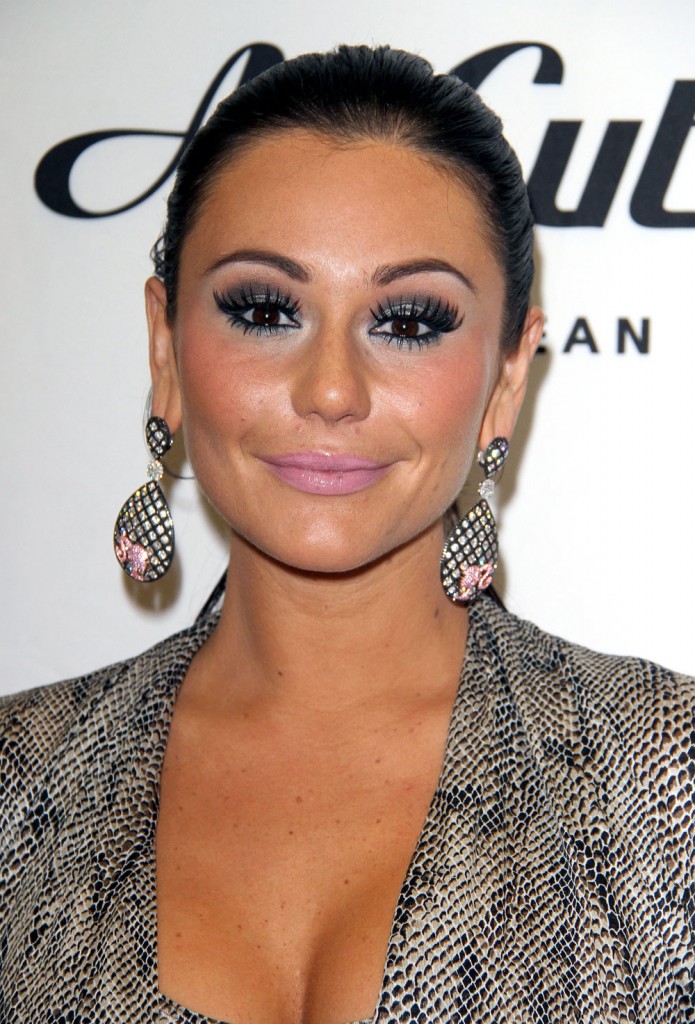 Here are some photos of Jenni "J-Woww" Farley attending the in-store promotion (which she endorses) of Ab Cuts Sleek and Lean by Revolution on 7/24. This is 26-year-old woman, and I remain astonished (and perhaps a little bit too trusting) at how early the botox and plastic surgery begins in Hollywood … and necessarily, at the "Jersey Shore" as well. Just last summer, J-Woww had insisted to Star magazine that she hadn't undergone any plastic surgery other than her previously acknowledged breast augmentation. At the time, I believed her because it truly appeared that her transformation was down to make-up tricks, false eyelashes, and weight loss.
At a certain point though, J-Woww truly started to look different (from a surgical perspective) during the Season 4/Season 5 amalgamation of "Jersey Shore," and it became clear that Jenni was relying on more than mere falsies and bronzer to achieve the look that was so much more accentuated than her merely overly-highlighted "Shore" origins. Now the crew has just finished shooting Season 6, and J-Woww is promoting her spinoff, "Snooki & J-Woww Versus The World." NBC has provided a few clips from Jenni's 7/24 appearance on "The Tonight Show" with Jay Leno, and CB thinks she looks even more alien than Heidi Montag after her various surgeries. Here's J-Woww talking about her latest tattoo and why she got into a bar fight as well as how she dealt with Snooki's pregnancy announcement and bachelorette party:
She can barely move her face, right? This is such a shame because I've always considered J-Woww (for what it's worth) to be the most "natural beauty" of the "Shore" household — even moreso than Sammi "Sweetheart" Giancola, who practically negates her own beauty by dating Ronnie "Roid Rage" Ortiz-Magro.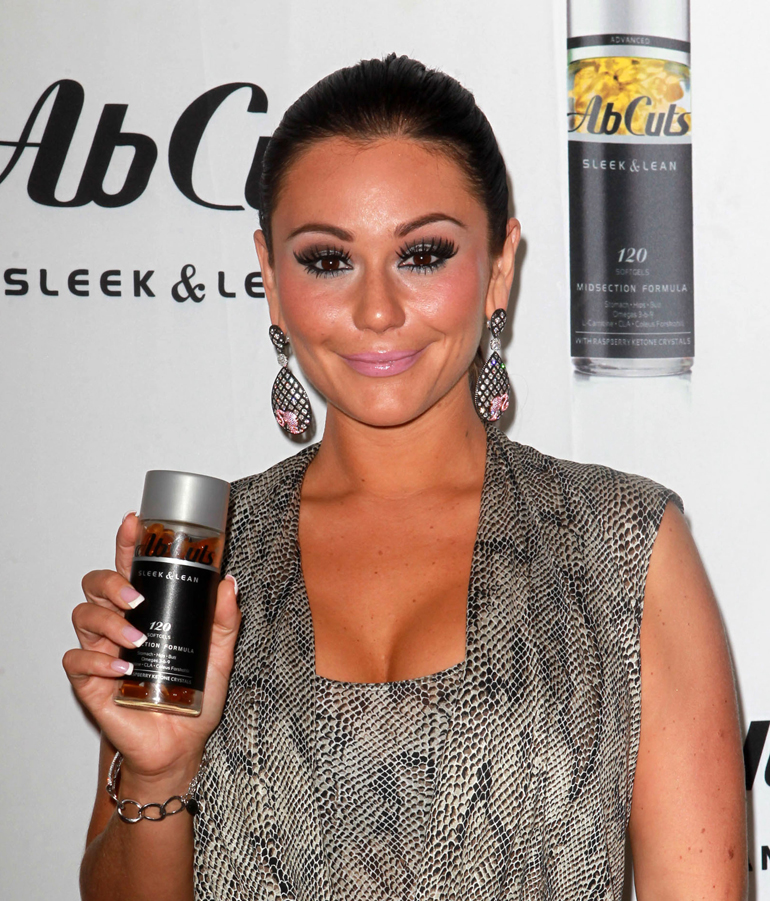 Just for comparison's sake, here's Jenni looking much more natural in April 2010.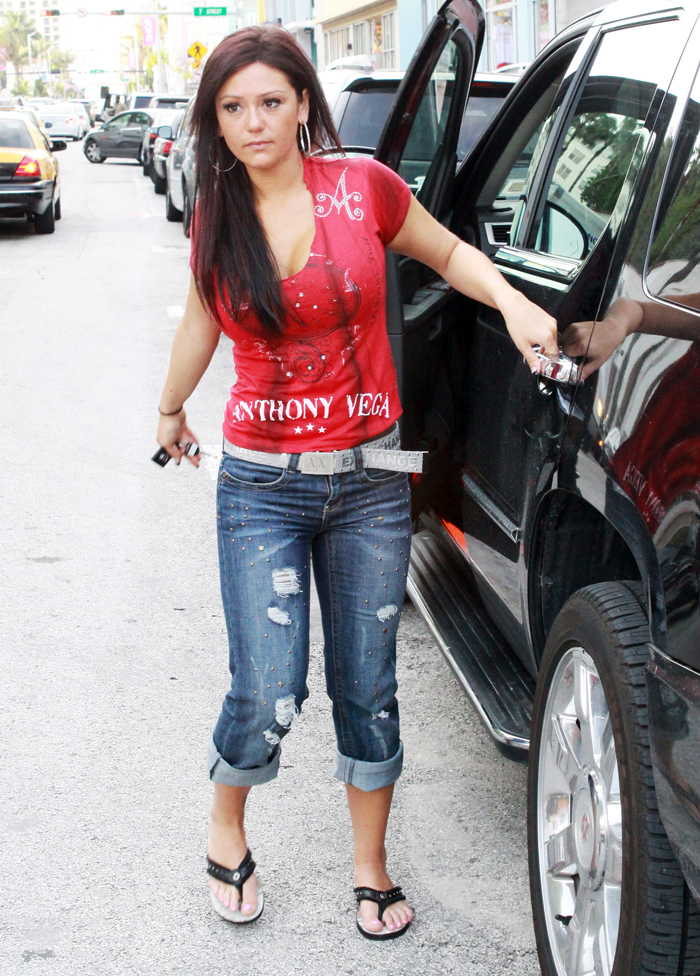 Here's a few photos of J-Woww in March 2012 while shooting her spinoff with Snooki. Her lips appear decidedly puffy.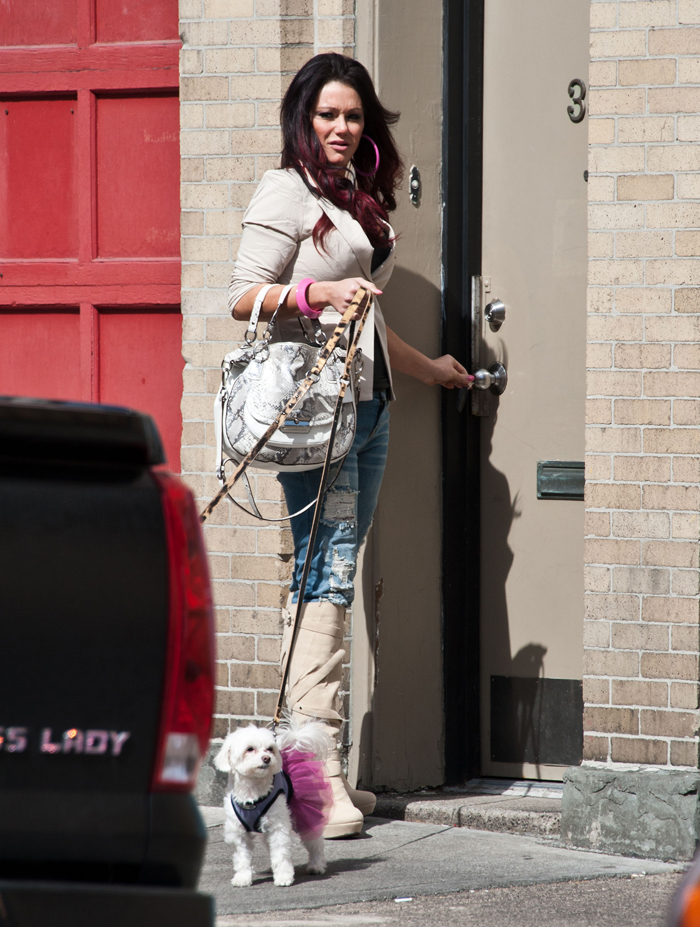 Here's J-Woww on July 17. She doesn't look quite as facially plumped up as she did on July 24, but there's a definite difference from her 2010 self.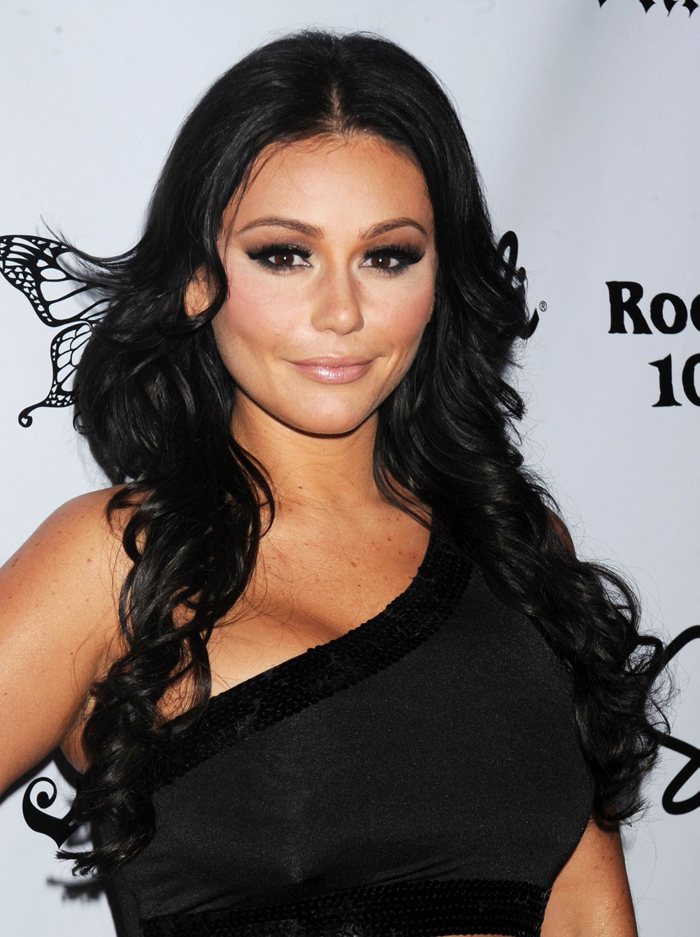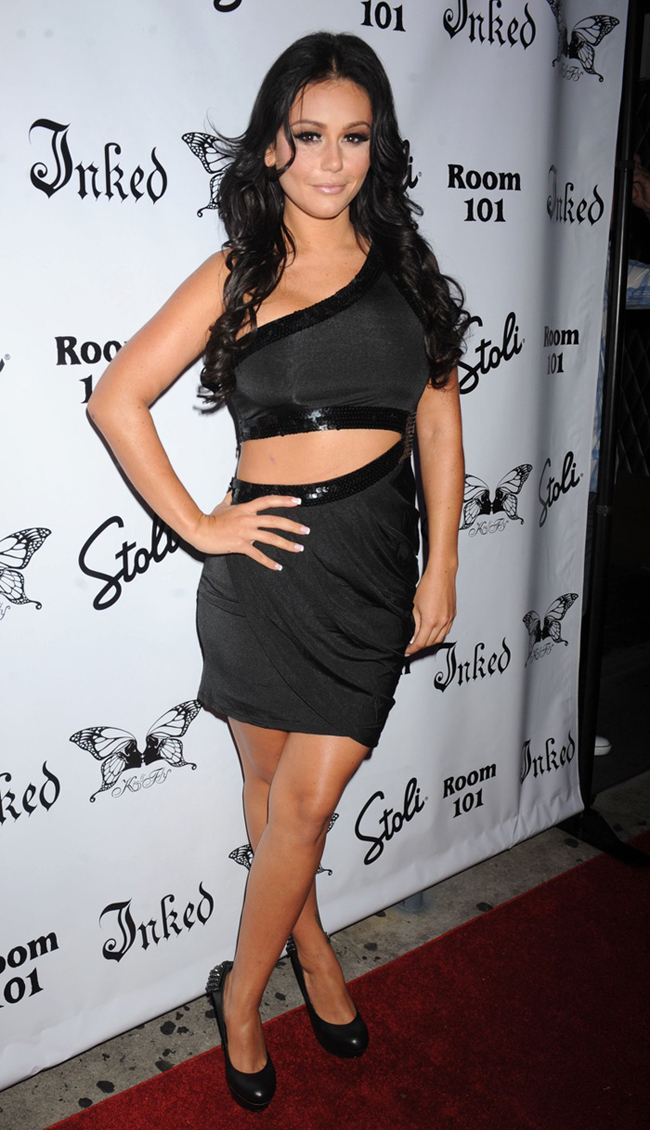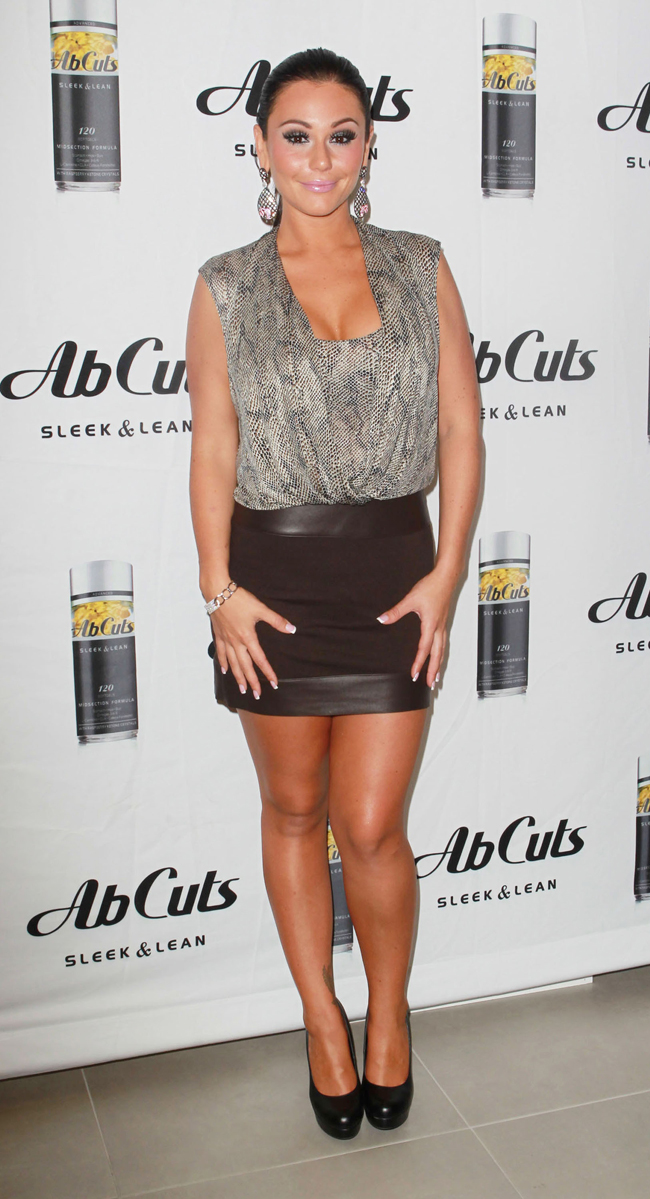 Photos courtesy of Fame/Flynet, Pacific Coast News, and WENN