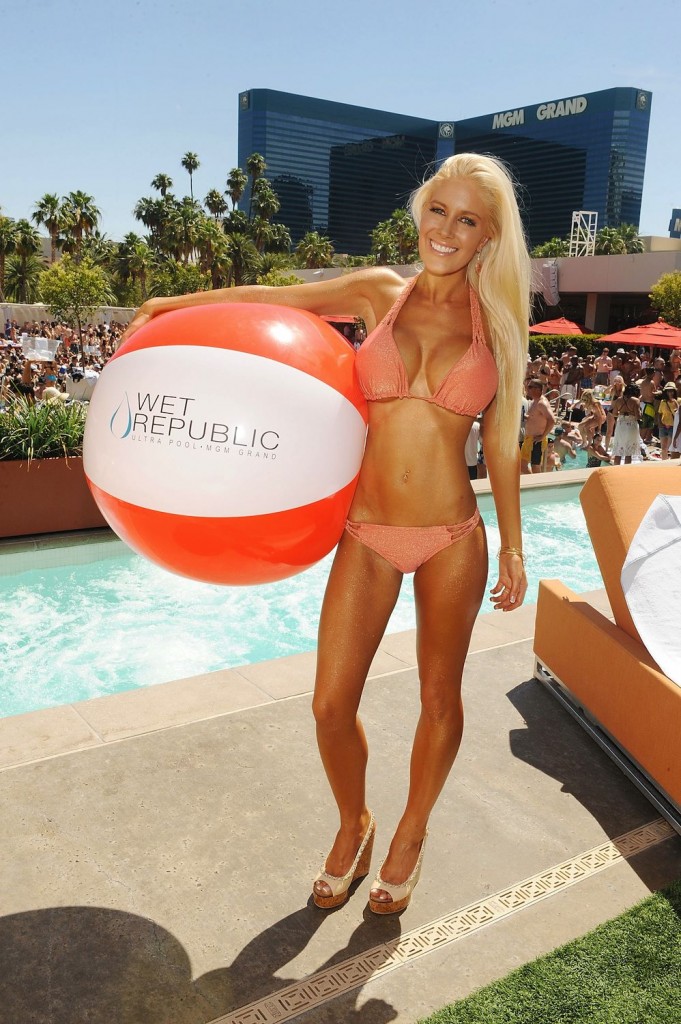 While most of struggle to find the time for an hour fitness class, former reality star and plastic surgery poster girl Heidi Montag claims she's been spending 14 hours a day working out. It's not like she has anything else to do. Heidi explained to US Weekly that she's been frantically exercising to drop the weight she gained while convalescing post surgery. She was preparing for her gig hosting a party at Wet Republic in Vegas this Saturday. Heidi was probably hoping to be the only hostess, but she was joined by Hugh Hefner's would-be bride, Crystal Harris, for a double (quadruple) helping of silicone, collagen, fake tan and bleach. If Crystal's wedding would have gone through as planned she would have been there instead of in Vegas getting paid to party. Poor Heidi had to share the spotlight. Here's what she said about her fitness regime, which sounds ridiculous: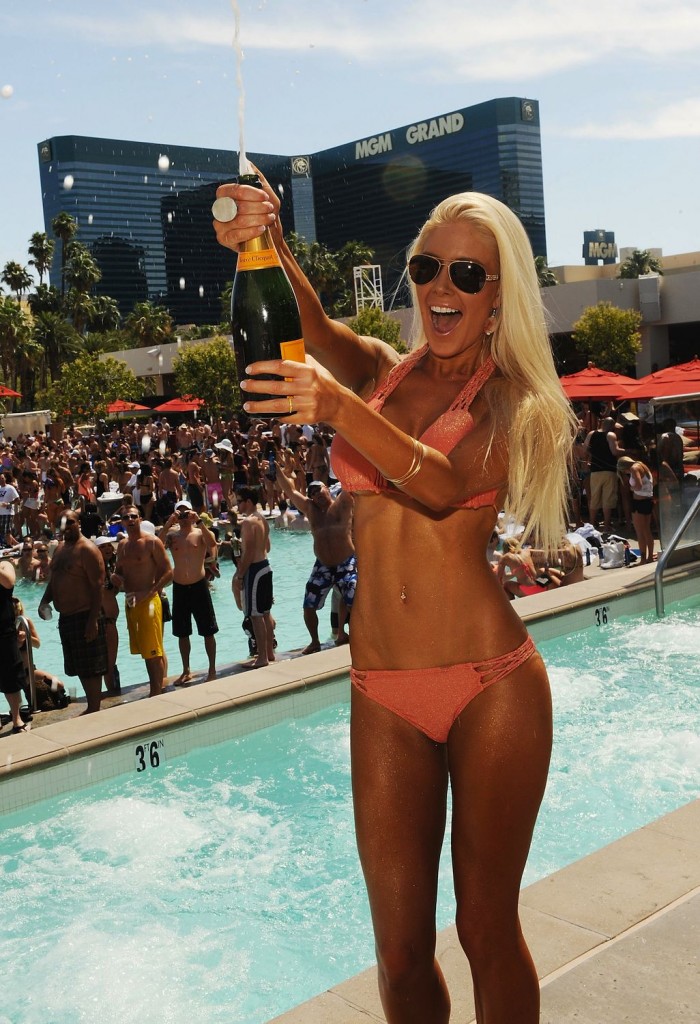 Before she slipped back into a bikini for Saturday's party at Las Vegas' Wet Republic — the last time she was photographed in a two-piece was April 2010 — Heidi Montag spent some serious time in the gym.

"I've been working out from, like, 5 a.m. to 7 p.m. for two months now. I've been working out really hard because I had this pool party and I was like, I have to be in shape," she told Us Weekly. "And I was actually a lot overweight. It was the most I've ever been because I've kind of been in hiding eating pie with my husband and puppies, so I needed to get back in shape."

At her heaviest, the 5'2″ reality star claimed she weighed 130 pounds; she's currently back down to 103. How did the Hills alum lose 27 pounds so quickly?

"I've been running a lot, and I've been doing weights," she said. "When you work out, you boost your metabolism, so you have to [make sure you eat enough]."

Montag — who listed pie and fried chicken as her weaknesses — said she's been noshing on apples, cherries and salads to slim down. After famously undergoing 10 cosmetic surgeries in late 2009, Montag added that decided to take a year off from the gym.

"My breasts, because they're so big, really needed some time," she explained. "So I'm just starting to work out again after my surgery. Sometimes I get shooting pains, but I hear that's normal."
[From Us Weekly]
It's as normal to have shooting pains in your boobs as it is to get silicone F size breasts and to have your back "scooped out". Heidi basically has an eating disorder if she's working out more than half the entire day and eating just some fruits and vegetables. All that obsessive work and she still got overshadowed at her bikini unveiling by Hugh Hefner's runaway bride. At least she got a paycheck though. The last we heard of her she was flat broke, and I write that with no sense of irony.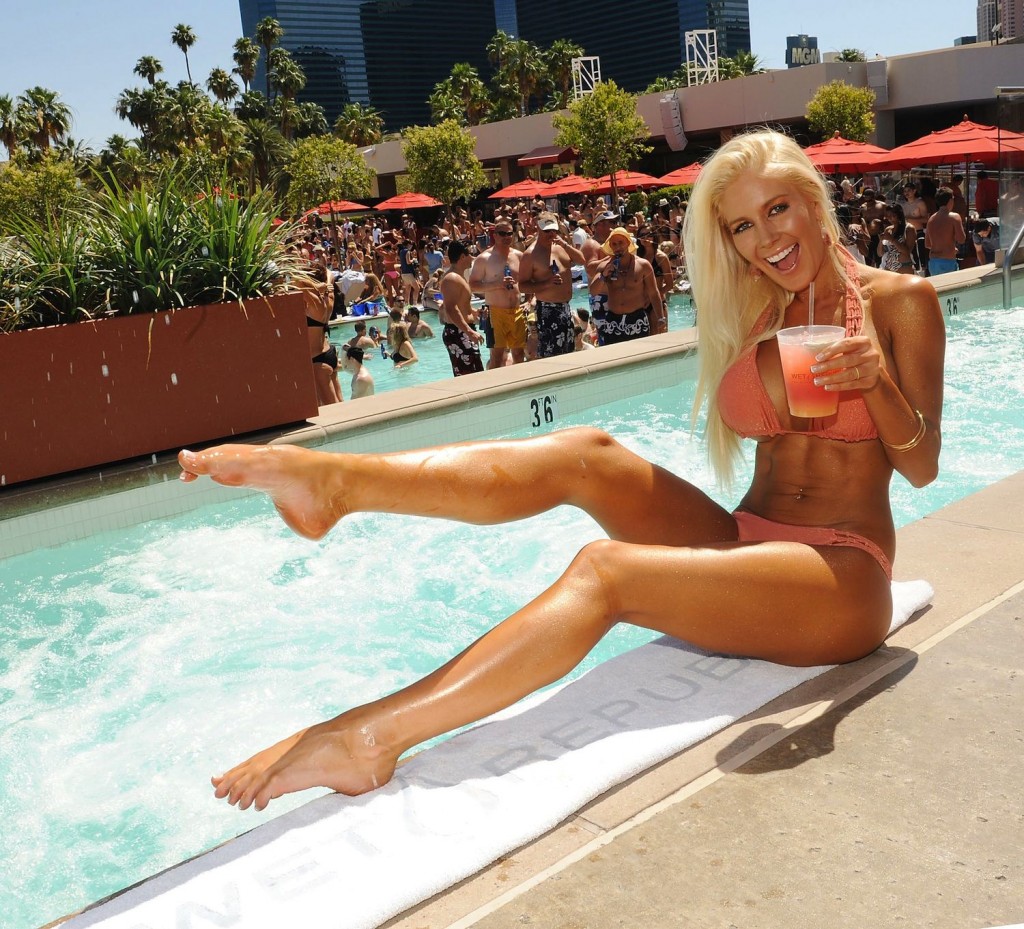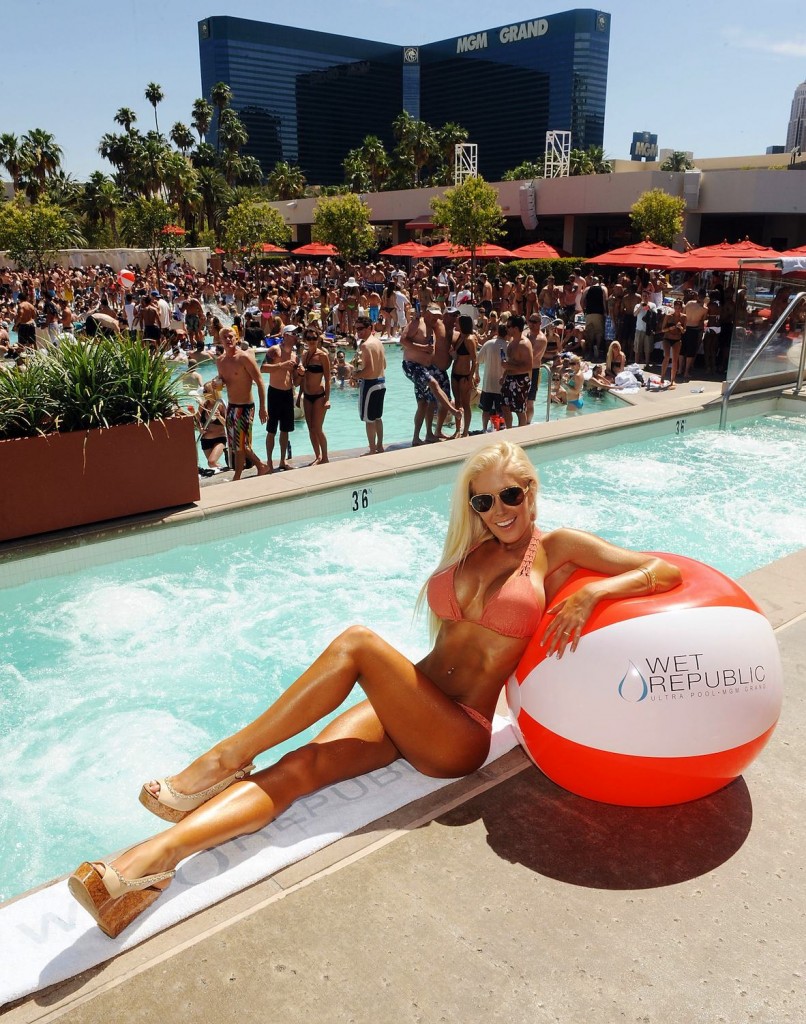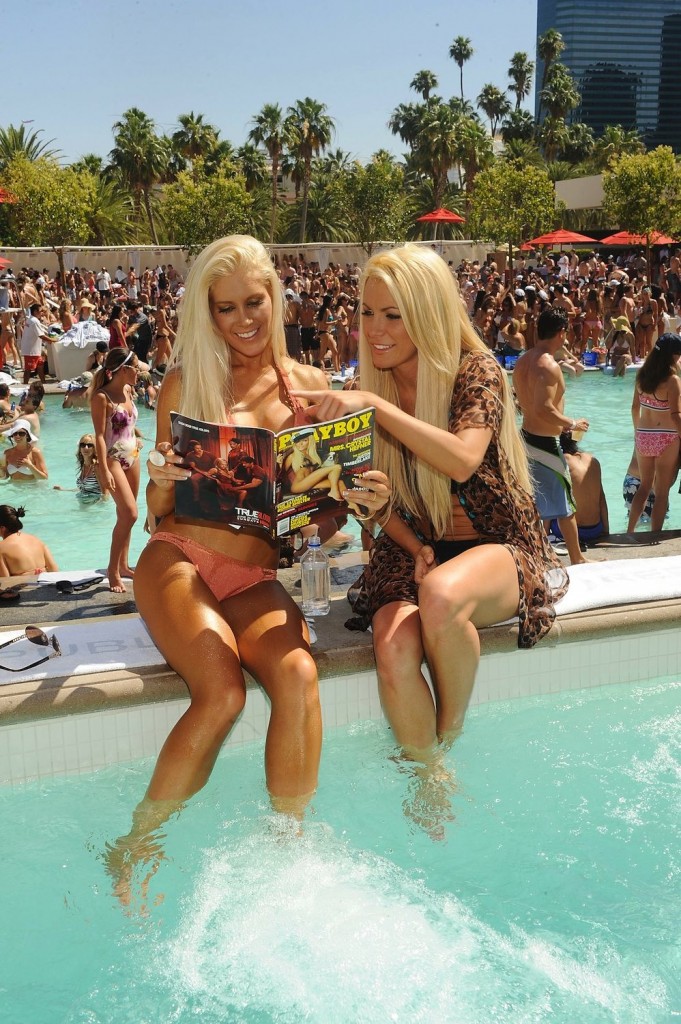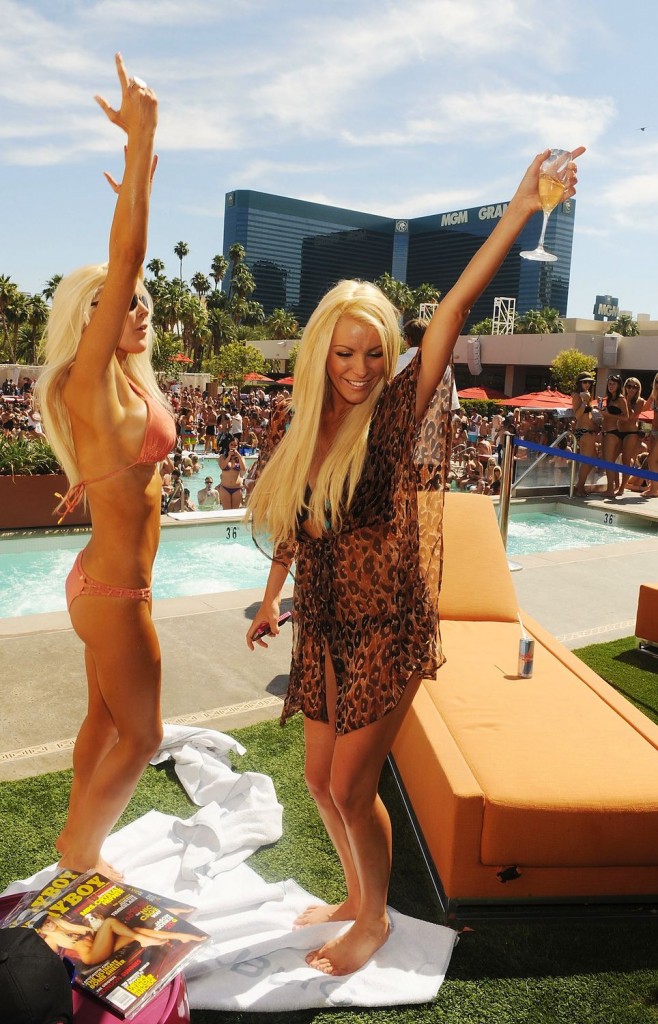 Photo credit: Denise Truscello/Wire Image