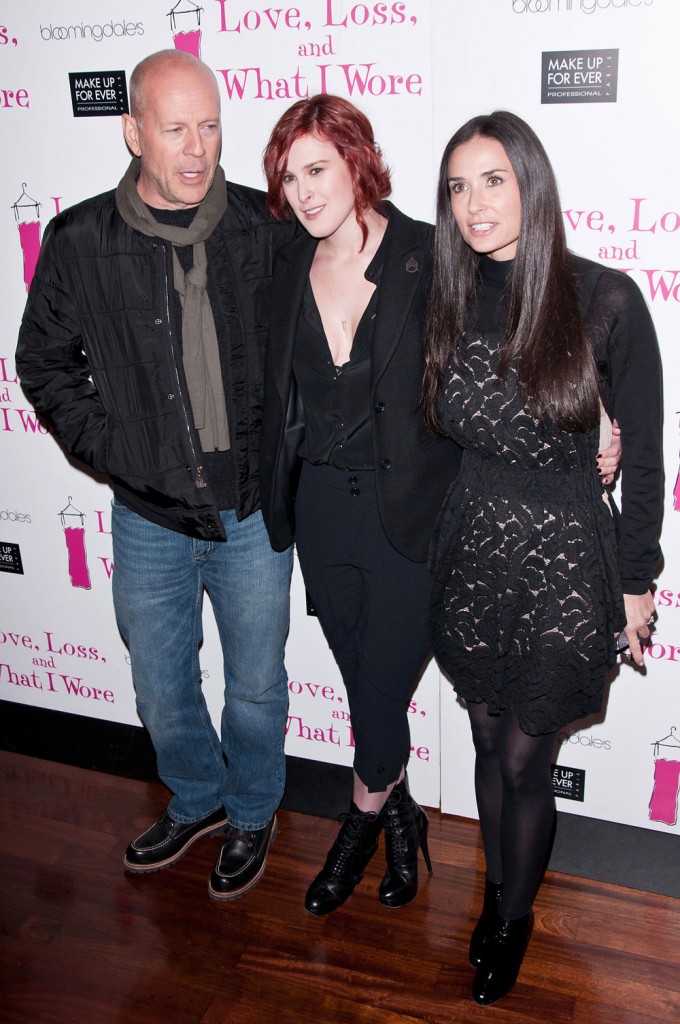 In our coverage of the news that Demi Moore's daughters are refusing to contact her, the comments have been divided between considering it tough love for an addict and finding the girls self-centered and spoiled for refusing to get in touch with their mom. It seems that Demi's ex, Bruce Willis, is in the "spoiled" camp. He's allegedly chastised the girls and threatened them with being cut off from his money if they don't make up with their mom. That's one way to get your daughters to fall in line. Here's more:
Since Rumer, 23, Scout, 21, and Tallulah, 18, distanced themselves from their mom to get away from her emotional meltdowns, Bruce has let them know their behavior is unacceptable. "Bruce is very disappointed in them, and he's been calling them spoiled and selfish. He doesn't understand why they are turning on their mom when, for the most part, she's been an incredibly supportive parent."

The girls supported Demi through the split from Ashton Kutcher and her stay in rehab, but now they feel she should get it together on her own. Bruce, however, feels differently. "He thinks they are being way too hard on Demi," says the source. "He still really loves her, but he has a new wife and baby to look after so it's not as though he can do much for her." But Bruce has a trump card to bring the girls in line: Shape up or no more allowance. "If he cuts them off, they will all be in serious trouble. None of them has money saved, and they all rely on Bruce and Demi to pay their bills. The sad thing is this means that Demi's girls have to be paid to be nice to her.
[From Star Magazine, print edition, August 6, 2012]
There's got to be a way for the girls to talk to their mom and set limits on how much they're willing to be drawn into her drama. They've probably tried that, but let's face it they're all under 25 and likely have a very low tolerance for Demi. She's partied with them, hit on their male friends, and reportedly acted like more of a "little sister" than a mom. It's up to Demi to fix some things before she can repair her relationship with her daughters. If you believe the latest (PR-planted) reports, Demi has a hot new romance with a younger actor who could really use the publicity. Things are looking up for her and maybe she'll be able to get her act together. If that story is a fake romance, at least she's saving face in the media after seeing her ex so loved-up with Mila Kunis. She's better off without the douche, but she still doesn't seem to have realized it.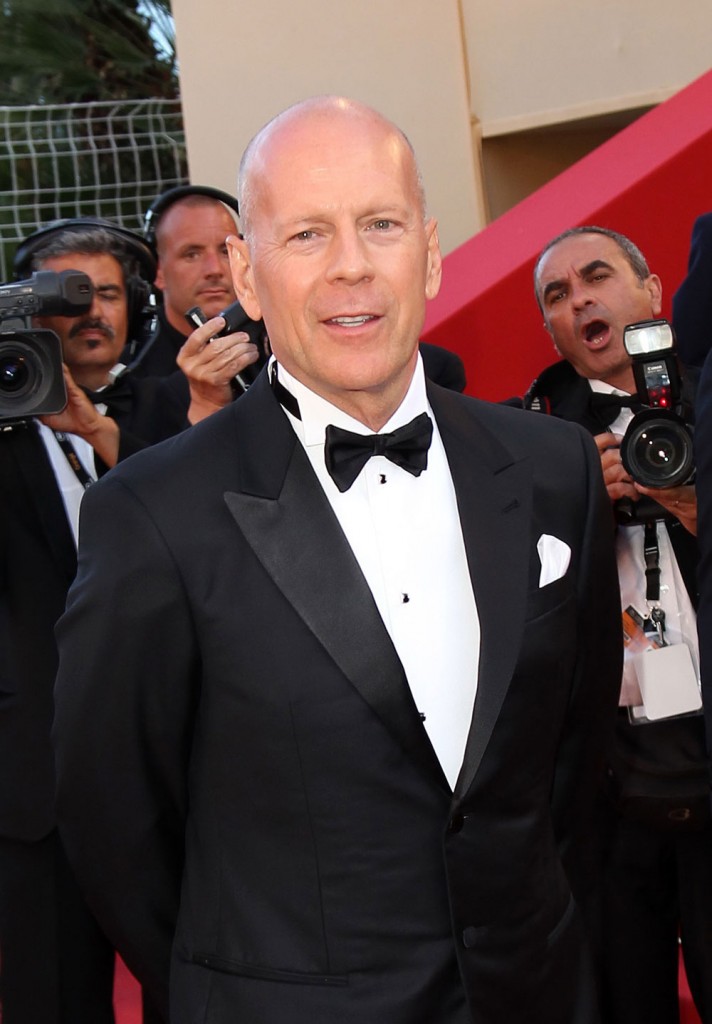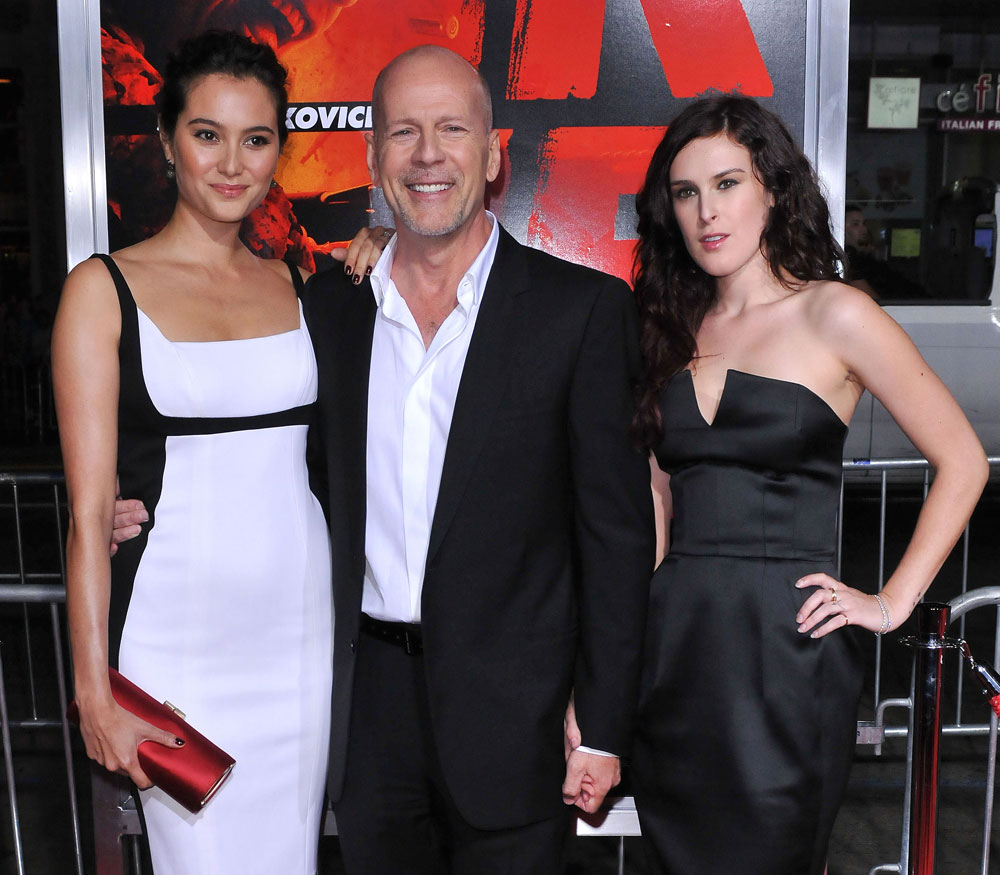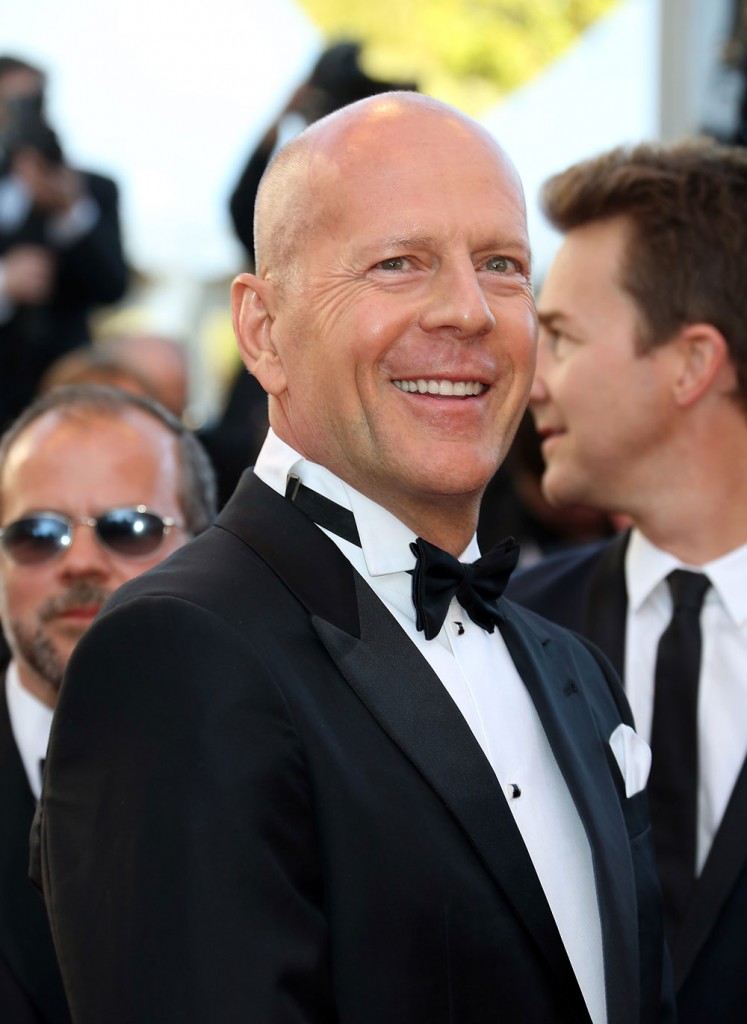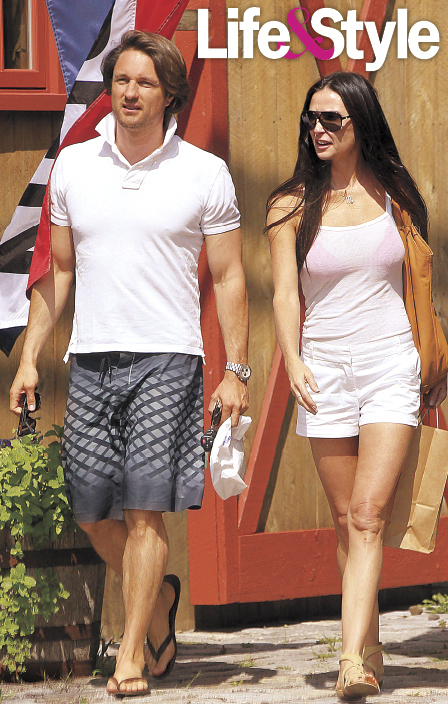 Bruce is shown in Cannes on 5-16-12. He's also shown with daughter Rumer and wife Emma on 10-11-10. He's shown with Demi and Rumer on 3-24-11. Demi is shown with her new "boyfriend" in a recent candid, thanks to Life & Style. Credit: WENN.com