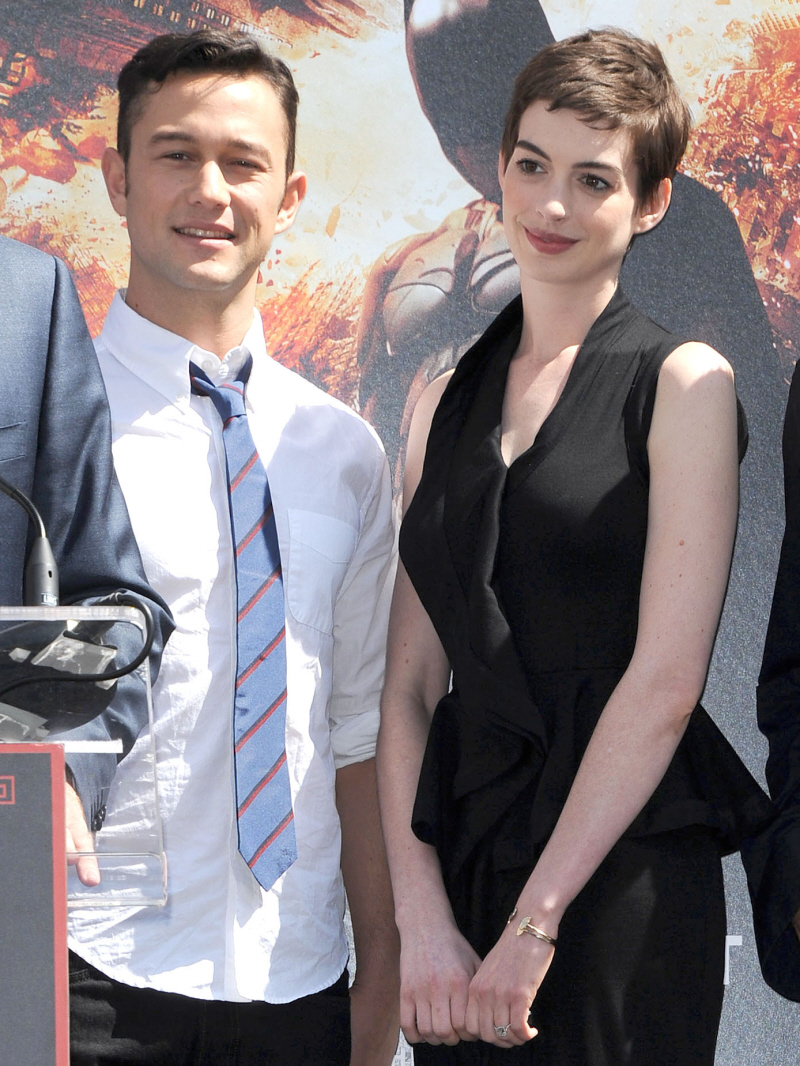 Do I love Anne Hathaway? Yes. I really do. I used to find her annoying and twee, but then I saw Rachel Getting Married, and I've had a real affection for her ever since. Plus, I think she's a workhorse, a professional, and I don't get the impression that she's trying to out-diva anyone. She'll put in the work, and she rarely complains. Now, saying all that… do I think Anne could probably be pretty annoying in real life? Yep. I have no problems believing that. And according to Star Mag, Anne's TDKR costar thinks she's super-annoying and snotty and egotistical too. That costar? Joseph Gordon Levitt!!
They may have been all smiles for the camera during TDKR press tour, but sources say that down-to-earth Joseph Gordon-Levitt actually can't stand his costar Anne Hathaway. Joseph says she's always acted like an insufferable snob toward him and that the awkwardness got so bad between them during filming that whenever she'd walk into a room, he'd have to immediately walk out of it.

"He thinks she's a good actress, but he just doesn't understand her ego," says our source. "Also, Anne was very dismissive of Joseph early in her career. She even turned down a couple of jobs where she was supposed to act opposite him."

But with this movie, she was actually at a disadvantage when he was cast because Joseph already had a long relationship with director Christopher Nolan. Regardless, Anne was as rude as ever to him – which really ticked him off.

"He wanted to make fun of how seriously Anne was taking herself and the role," says a source. "He was too polite to point out to her that she was playing a cat in a comic-book movie, not actually saving the world," the insider says.
[From Star Magazine, print edition]
Eh. JGL strikes me as the dude version of Anne – a workhorse, a pro, not a diva. Maybe they rub each other the wrong way because they're so similar? Or maybe this is all completely fictitious – because I couldn't find any photo evidence of JGL and Anne avoiding each other during TDKR's promotion at all. If anything, Anne seemed to want to be physically closer to Joseph than to Christian Bale. Cough.
Oh, I did find this video of Annie and JGL performing together at an event for his company/thing, HitRECord, last year. Uh… they look pretty friendly to me. They both seem like they're on equal footing as theater/drama geeks. I could actually imagine them dating.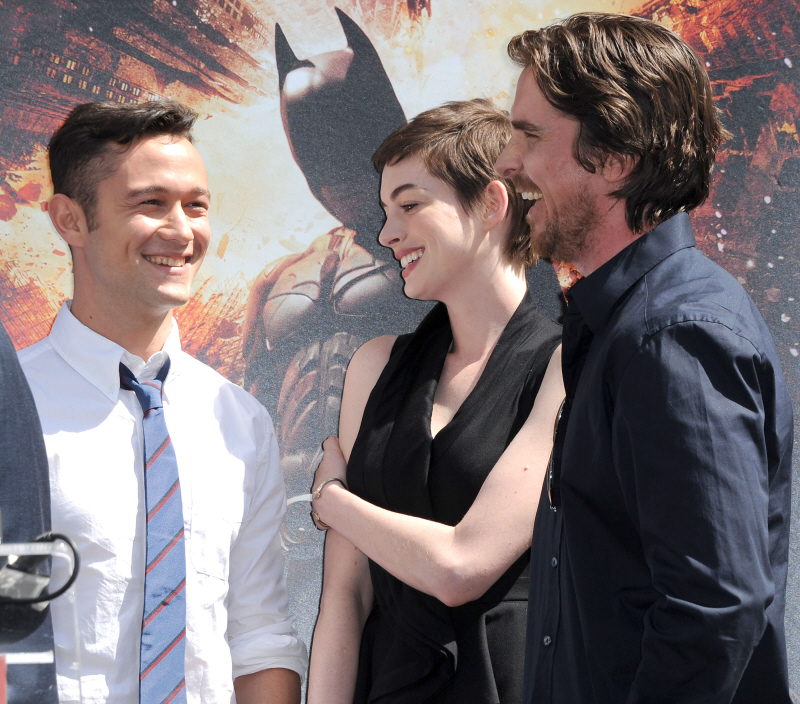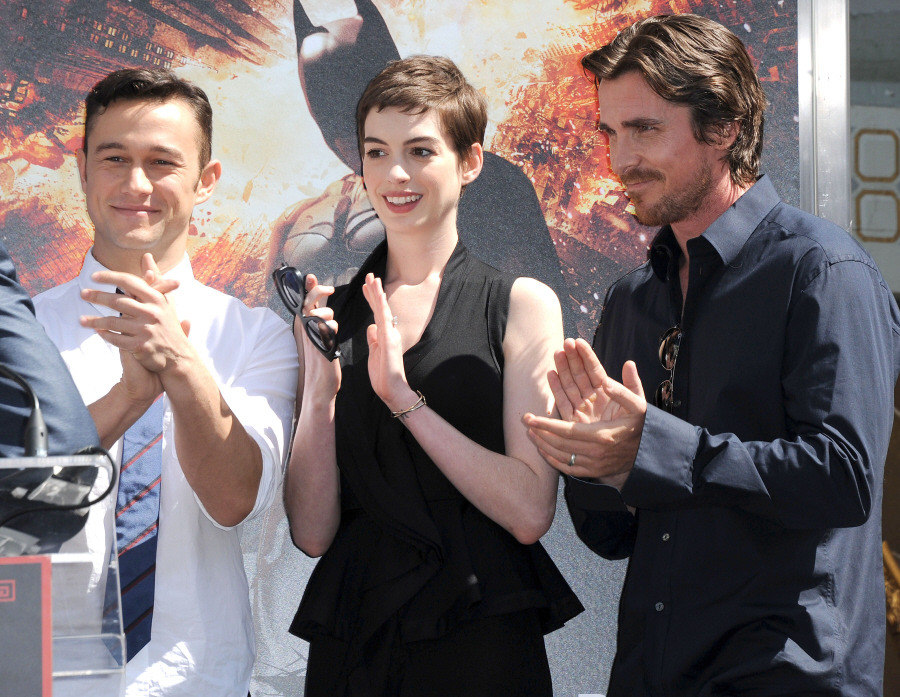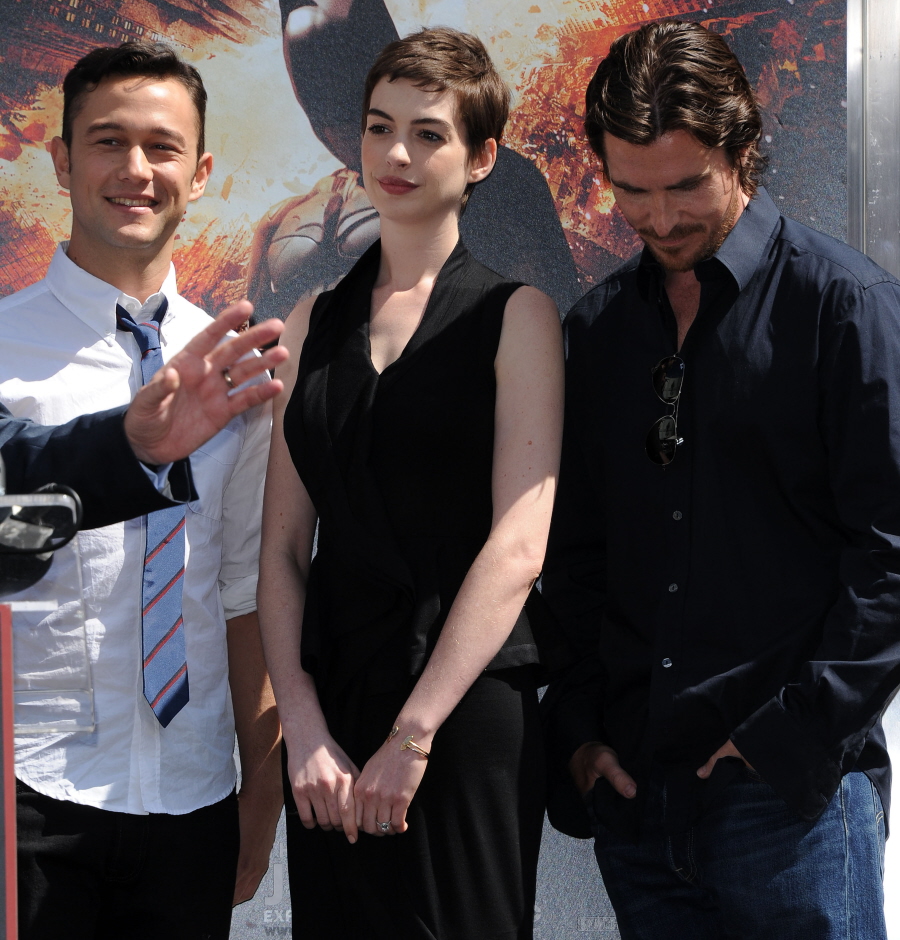 Photos courtesy of Fame/Flynet and WENN.