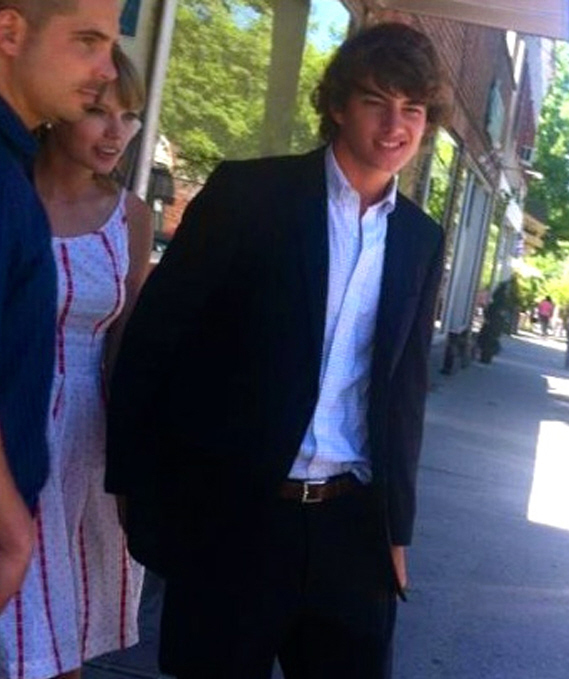 On to the continuing adventures of Swifty & Jailbait Kennedy. Yesterday, we discussed whether or not Swifty moved in for the kill ("the kill" being "putting a 17-year-old's hand on her boob") on Conor Kennedy when he was only 17 years old. Considering Swifty has been circling the Kennedy family like a hawk looking for dong-shaped prey for months, I have no problems believing that Swifty was simply looking for the first somewhat eligible Kennedy boy to pounce on. Still, Swifty wants us to believe that she's not doing anything but falling in love with a lovely boy who has swept her off her feet. Yes, a boy barely out of high school (I think he was still IN high school when they first began dating) swept a musical superstar off her feet. But there's danger! Danger because Swifty could get her little heart broken:
With Patrick Schwarzenegger declared off limits, Taylor Swift has moved on to his 18-year-old cousin Conor Kennedy – but pals are warning Taylor that she'll wind up singing the blues!

"Everyone has been reminding Taylor that Kennedy men are notorious womanizers," said a source close to the 22-year-old. "There's a long history in that family of cheating, and she should just run for the hills! But Taylor just laughs it off, at one point saying, 'Don't be silly, Conor has a heart of gold.'"

"Taylor and Conor have taken over the Kennedy compound," revealed the source. "If they aren't sailing or tossing around a football on the lawn, they're strolling the grounds hand-in-ahnd or smooching under a tree."

Now Taylor is looking to buy a nearby $4.9 mansion. Said the source: "She and Conor remind people of a young John and Jackie Kennedy – they're the talk of the town!"
[From The Enquirer, print edition]
Oh. My. GOD. "She and Conor remind people of a young John and Jackie Kennedy – they're the talk of the town!" SHUT THE FRONT DOOR. In NO world would an 18-year-old boy (!!) and Taylor Swift remind anyone of Jack Kennedy and Jackie. NO WAY. As for the whole "Swifty is forever a victim, she's the one who needs to protect herself" storyline. I've known for a while that Swifty is the new Jennifer Aniston. Y'all need to believe me.
At least In Touch Weekly is fighting the good fight with a storyline that sounds slightly more reasonable – their Swifty story this week boils down to "The Kennedys aren't so sure about this shifty Swifty person." According to In Touch's sources, "There has been a lot of talk in the Kennedy family about Taylor, and people are not happy." There's a rift between Swifty-supporters like Ethel Kennedy and "a small group of family members" who think that Swifty "manipulated her way into the Kennedys."
Another part of the concern, according to In Touch (and me): Conor's mom just passed away and Conor "is especially vulnerable." A source says: "It should be a time for the family to get together and heal… Taylor is using Conor to get an in with his family… they feel that if he falls for her, she may break his heart."
Which leads me to finally (!!) give you my theory on how this Conor-Swifty relationship will end:
Conor: "I don't know, I've never really understood why people like ponies."
Swifty: "OMG I HATE YOU."
No, in all honesty he'll probably dump her. Over the phone. Because that's just what happens to her. And then she'll devote a whole album to it. The album will be called… Forgetting Camelot. Or Lost Camelot. Or Bubblegum Camelot Dreams. Songs will include: "It Felt Like Dallas When You Dumped Me" and "I'm Your Marilyn".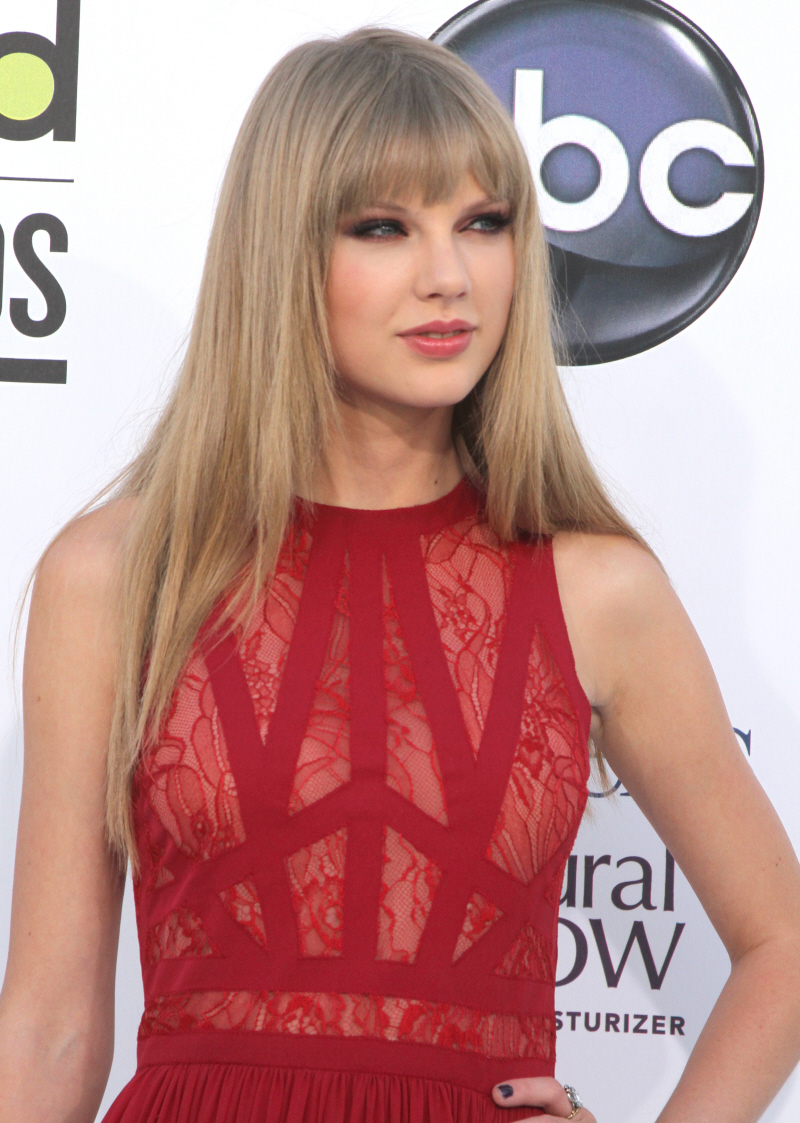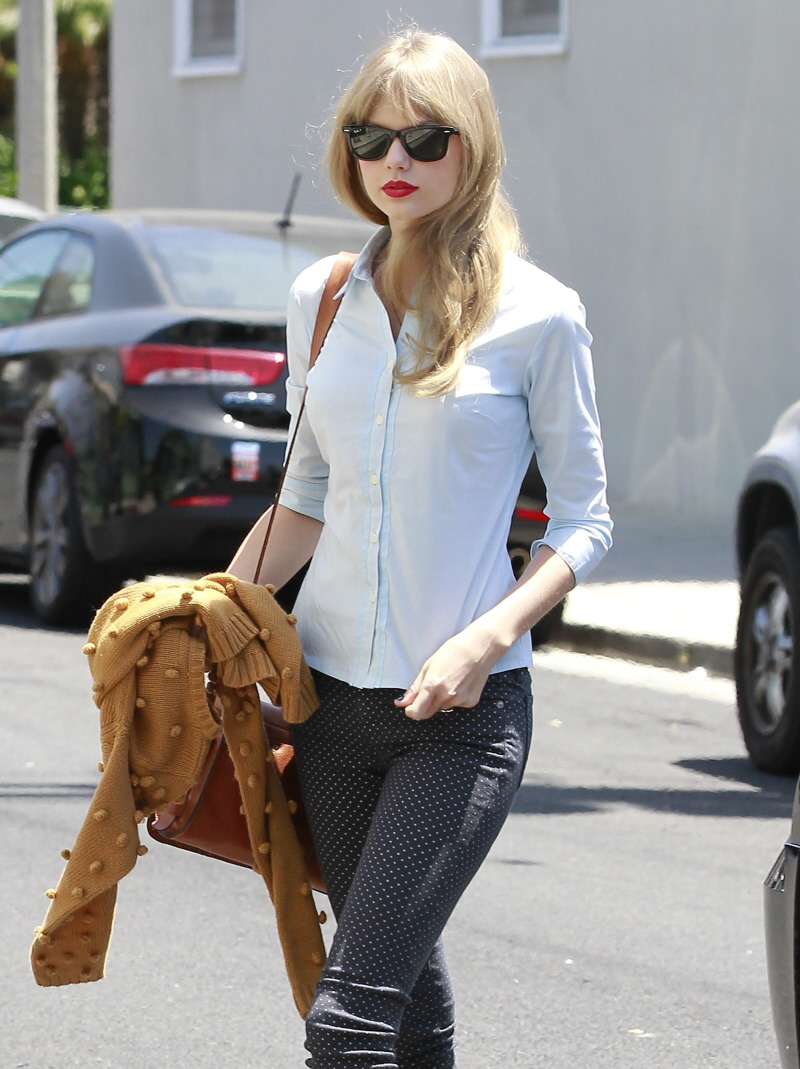 Photos courtesy of WENN, Fame/Flynet.