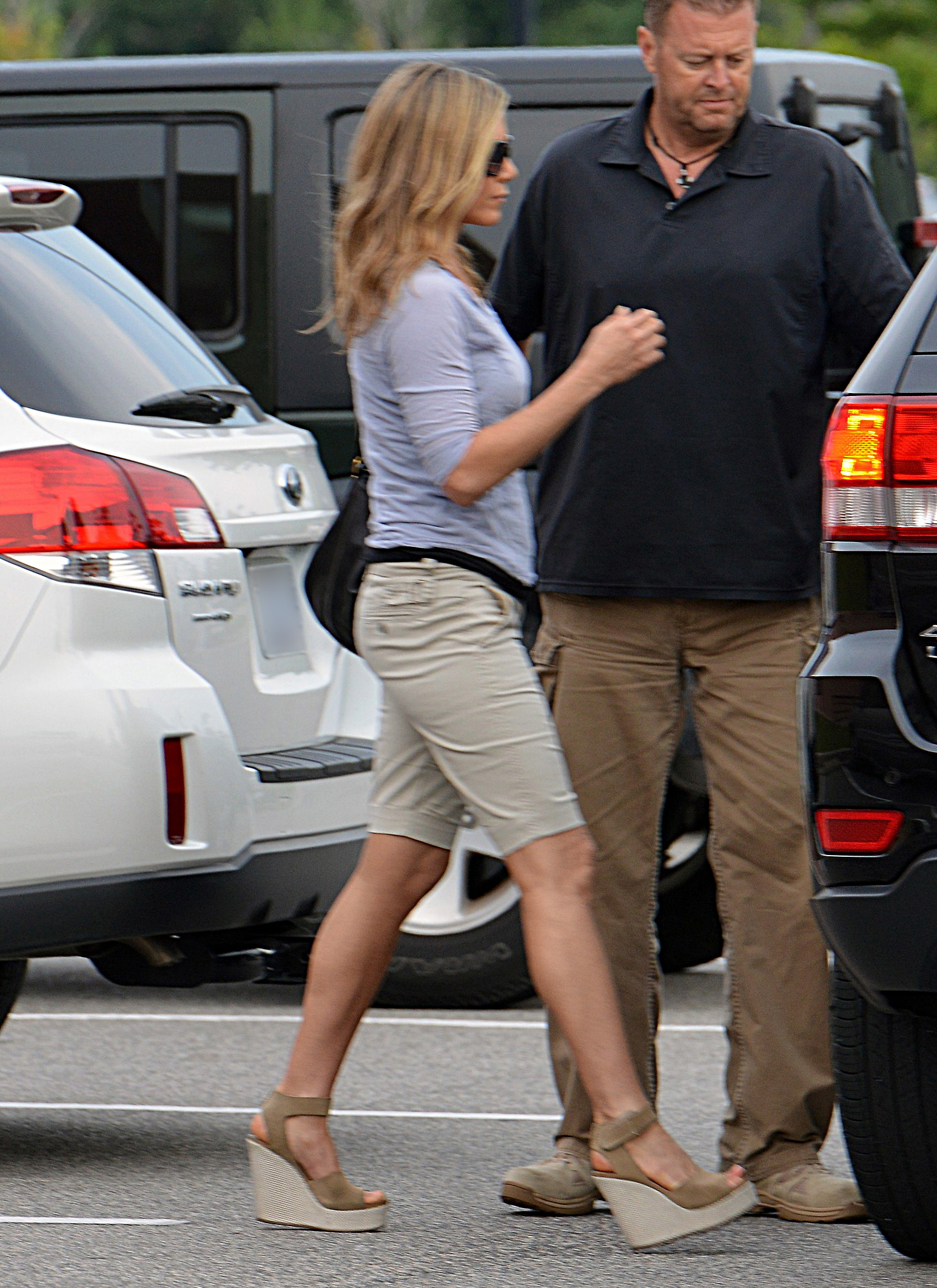 These are the first photos we've had of Jennifer Aniston since her engagement to Justin Theroux was announced. There were some last week that we didn't have access to (go here to see) – Jennifer walking around the North Carolina set of We're the Millers in her robe, without her engagement ring. These pics are also from North Carolina, and as you can see, the angle is all wrong to check out Jennifer's left hand. Pop Sugar has some pics from another angle (go here to see), and all you can see on her left ring finger is a yellow gold band that could possibly be a prop wedding band from her film. Or it could be her engagement ring with the diamond turned around.
Basically, what I'm saying is that it's been a week and we still don't really know what Jennifer's engagement ring looks like. Neither People Mag nor Us Weekly carried any details about the ring, although Life & Style did claim that it was a nice-sized (around 8 carats) emerald-cut diamond. I actually don't have a working theory about when and how "the ring" will be debuted. On a red carpet? In a Terry Richardson photo shoot? In a magazine? In a "candid" outing? I really don't know how Jennifer is going to do it. Your guess is as good as mine. I do hope we see it soon – I love talking about jewelry. I hope her ring is pretty.
People Magazine excerpted a little bit more from their JustJen cover story this week, but it's nothing that we didn't already hear last week. Jennifer is reportedly "happier than ever" and friends claim Jen and Justin might elope – basically, everything we already heard.
Also – Fame/Flynet is running these photos as a potential "bump watch" for Jennifer – thus, the blurry, cropped photo of her midsection. See, that actually makes me feel bad for her. Let the woman have a food baby, you know? We don't have to call bump watch on every lady that's had a bowl of pasta for dinner. PS… I loathe those wedges.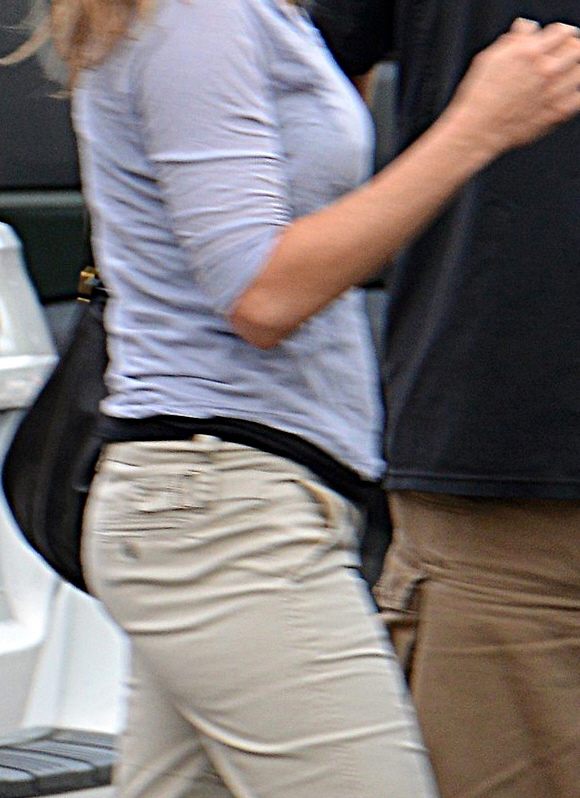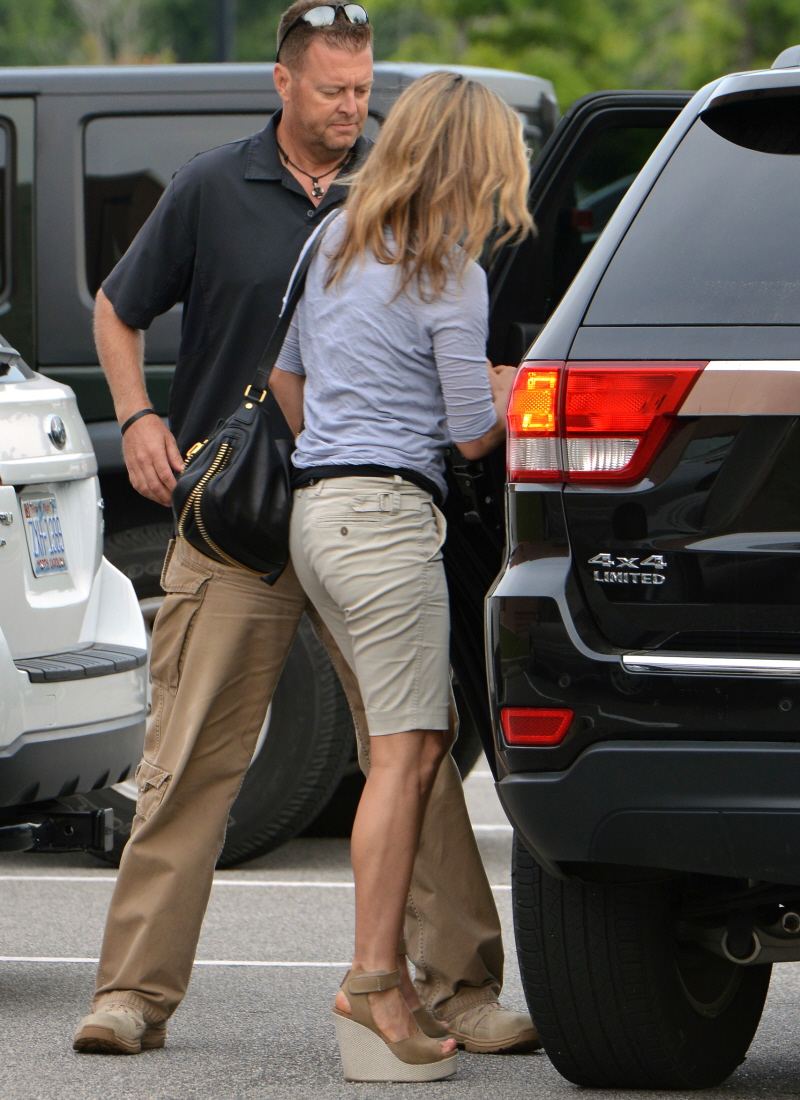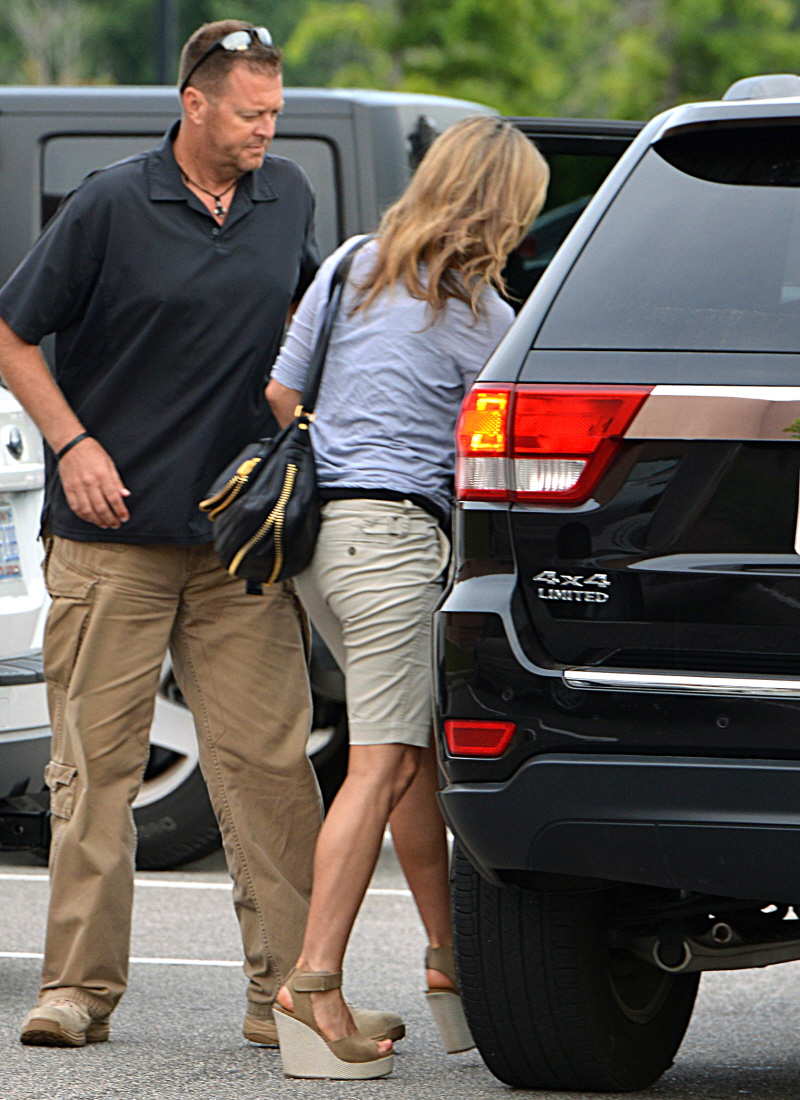 Photos courtesy of Fame/Flynet.