As I said yesterday, it's all elopements and babies and beach weddings for Jennifer Aniston and Justin Theroux for the next month. That's all we'll be hearing about. Unless The Leg captures her prey, in which case JustJen shall be pushed aside! But for now, we're all focusing on "the proposal" and of course, BABIES! Both People Magazine and Us Weekly have folded the "baby stuff" within their respective proposal cover stories, which is interesting, I guess. I covered People's cover story yesterday, but I was waiting to read the full Us Weekly story before I wrote about it. I'm glad I waited, because Us Weekly's story was chock full of scandalous goodies. Things I learned from Us Weekly's story:
*Justin was "nervous" before he proposed, and "He even swore to a friend she'd say no!"

*We can now refer to JustJen as "the free-spirited couple".

*Jennifer "cried" when Justin presented her with the ring. Justin "kept the proposal simple… he was surprised she said yes, but he is so happy."

*JustJen went to Blue Hill in the Village AFTER the proposal (Justin did not propose AT the restaurant), and Jennifer "was celebrating her engagement. It's one of their favorite restaurants and they have had dates there before."

*Quote from Jennifer's pal: "Jen's had a really hard time with love. She hasn't always given herself the respect she deserves. It's wonderful she's doing that now with Justin."

*Jennifer is already working on wedding plans: "Destination Wedding!"

*She kind of wants to elope, and just invite a few friends – "There will be the feeling of a vacation, since that's their favorite thing to do."

*DANGER: "Justin wants a New York City winter wedding." OH NOES.

*Jennifer wants high-style for her wedding too. "She'll celebrate in high style. Justin isn't as flashy as the men she's been with in the past, so it won't go too over-the-top."

*Jennifer doesn't want bridesmaids. Because all of her friends are whores. Just kidding!

*Justin refused an opportunity to screentest for the pilot of Friends!!! He later said, "Who wouldn't want to be a bazillionaire? But I don't really regret it."

*PITY PARTY ALERT: A friend says, "Jennifer was broken after Brad cheated on her, and Justin has promised to be there for her always."

*Justin proposed to Jennifer several weeks ago, but "she wasn't ready… He was let down, but he persevered. They had been going back and forth, but finally she said yes."

*Justin belongs to a motorcycle club called Die Fast. He also graduated from Bennington.

*Us Weekly's timeline of Justin and Heidi Bivens' relationship is a lot different than Heidi's version. According to Us Weekly (they actually printed this): "A Theroux insider says [Jennifer and Justin] couldn't resist the attraction and began hooking up after Wanderlust began in September 2010. By the following March, says the insider, 'Justin completely broke up with Heidi.' That gave Aniston the all-clear to go public, showing off matching rings and adopting his hipster uniform." For the record, most media outlets claim Jennifer and Justin have been together for "two years" which means they began their relationship when he was with Heidi, in September 2010. Also, Heidi has made it clear that she didn't consider the relationship over until May 2011. Just FYI.

*BABIES! Us Weekly's sources say that "they want children" and they've already been trying and "there's a real likelihood they'll adopt."

*And what of the suspicious timing and The Leg? "Jen is SO not trying to keep up with Brad anymore. Years ago, that was true. She was heartbroken for a long time and it went down in such an ugly way – but she couldn't care less now."
[From Us Weekly, print and online editions]
I told you it was a good one! I love that Us Weekly didn't shy away from their original reporting last year about Justin and Jennifer's alleged on-set affair in 2010, and I love that a "source" finally admits the Jennifer WAS competing with Brad and Angelina at one point. But she's not anymore, of course. Because all of this is simply about beach weddings and babies. Of course!!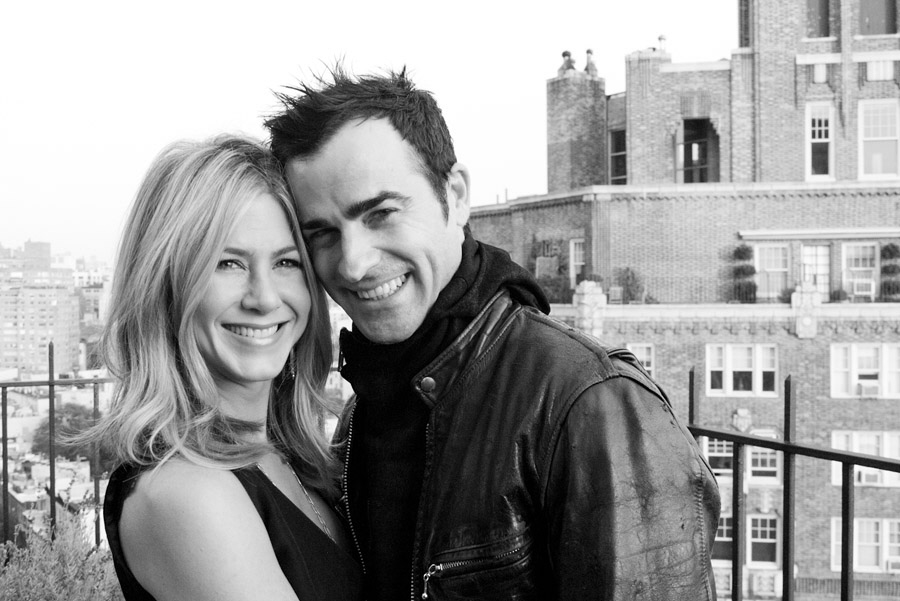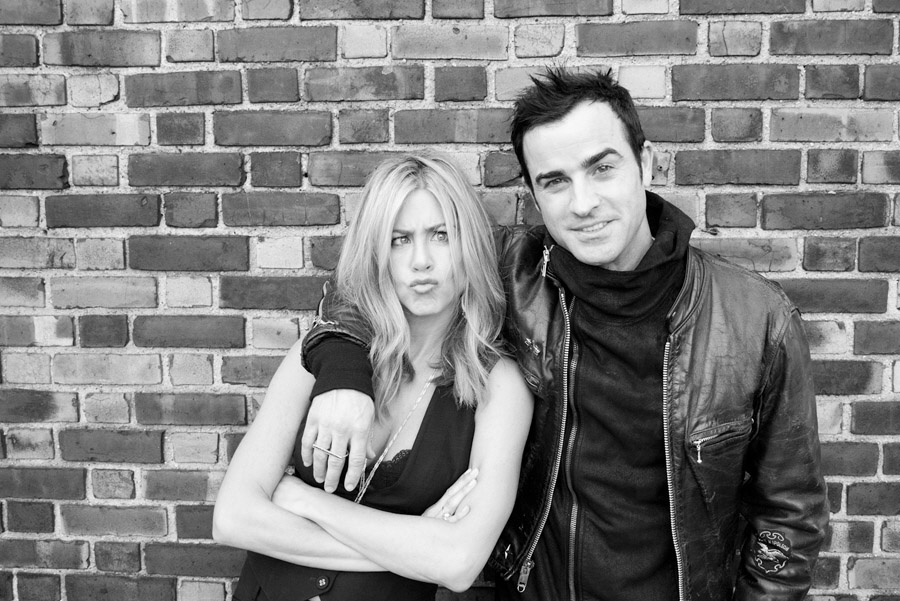 Photos courtesy of Terry Richardson/Terry's Diary.