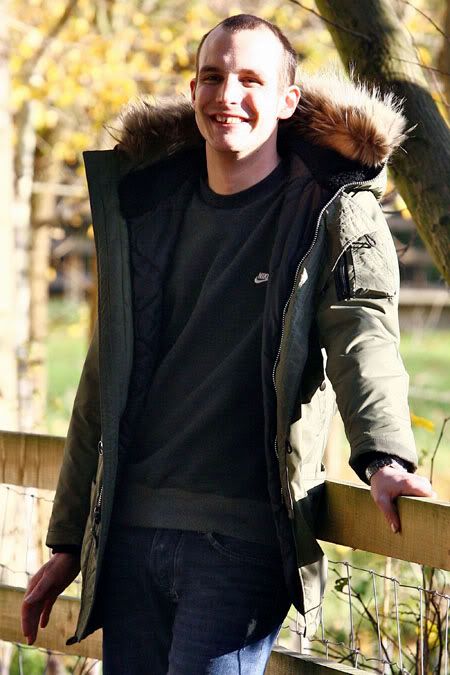 On the checklist of drug addiction steps to recovery, there are many tough things you have to go through to get to the point where you achieve lasting sobriety. Blake Fielder-Civil's story hasn't been that different so far: trouble, jail, then in-patient rehab, followed by declaring the only way to truly save himself and his "soulmate" was for them to not be together. Seems logical, smart even, but this is Blake Incarcerated, logic and smarts don't seem to last long with this one.
Apparently the step for Fielder-Civil that comes after "declare remorse and responsibility for ruining lives" is "sign up for a sensational reality TV show". And what better reason for it than your crazy estranged wife loves junk TV and will be able to watch you anytime she wants?
Blake Fielder-Civil – who has been in rehab since leaving prison last month – reportedly thinks starring on reality series 'Celebrity Big Brother' would be the perfect way to prove his love for the troubled singer and show he has quit drugs.

A source said: "Blake has told me he's been asked about doing 'Celebrity Big Brother'. Amy is a big fan of reality TV and Blake knows she will be watching it.

"He thinks it is the perfect chance for him to show Amy he is off drugs and loves her to bits."
[From Female First]
I have to admit, Amy wouldn't be the only one who would watch that. I'd be all over it. I would like to see what makes a guy like that tick. More importantly, I'd like to see what kind of charisma he has that could so totally ensnare someone like Winehouse. I actually find myself really hoping he takes the Big Brother people up on their offer, if for no other reason than to know Blake is still somewhat Incarcerated. Watching is just a bonus.
Note by Celebitchy: It looks like this stint on Big Brother won't happen as Blake is set to remain incarcerated for some time. He failed a drug test in rehab and is being sent back to prison, where he could remain until 2010. Blake broke out of rehab and rushed to Amy's side in the hospital to tell her that he'd be going away again.
Blake is shown talking a walk outside his rehab on 11/12/08. Credit: WENN