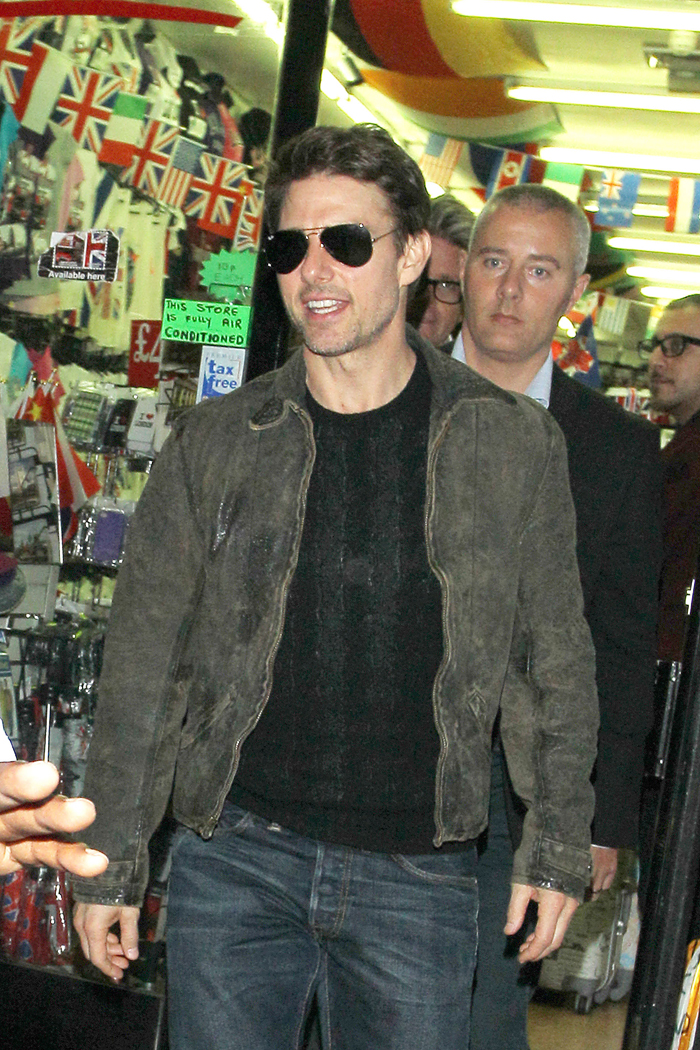 Here are some photos of Tom Cruise trying to look hip and funky on Oxford Street in London after leaving the Chinawhite club, where he watched son Connor Cruise perform his first ever UK DJ gig. Tom's looking more chipper than he did just a few days ago, right? I wonder if he's already gained back a pound or two from his so-called "heartbreak diet." (As a side note, sometimes people actually lose a shoe size when they lose weight. Did Tom have to have new lifts made?) He's been eating a lot of curry (which, even for an OT Level VIII Scientologist, will go right through a person) though, so who knows. Gross. So while I've now been reduced to making poop jokes about the guy, "Happy Tom" is back on the scene. And as usual, he's taking charge of everything.
A few days ago, there was a justifiably big fuss over the fact that Tom's eldest daughter, Isabella Cruise, wanted to join the Sea Org to be with her boyfriend (and probable fiancé), Eddie Frencher. Tom is said to adore Eddie because, obviously, he's a 2nd-generation Scientologist, and it turns out that the poor kid is devout enough to have signed that billion-year-contract and start working on the "Estates Project Force," which sounds quite fancy but actually entails a riveting life of painting and sweeping as well as other constantly supervised manual labor tasks in addition to five hours of CO$ study per day. All of this for the whopping salary of $50 dollars per week. Well, Isabella (naturally) misses her boyfriend, and she wanted to join him in the cause. I was sitting on the edge of my seat wondering whether Tom would actually let this happen or not. Some of you thought he'd have to do so and that this was planned by the CO$ to gain an even greater hold on Tom. Surprise, surprise, Tom said "no way":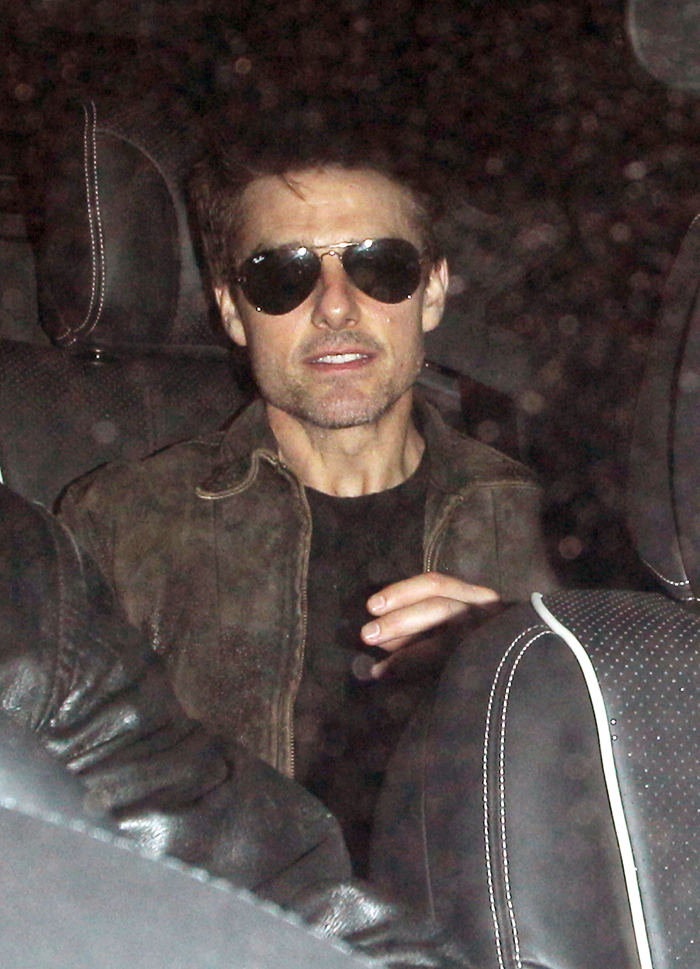 Did Isabella Cruise sign a lifelong contract with Scientology's Sea Org?

A Tuesday report on the Village Voice's Runnin' Scared news blog claimed that the 19-year-old daughter of Tom Cruise and Nicole Kidman was mulling the possibility of joining the top-secret, high-level order of the controversial religion — after her live-in boyfriend Eddie Frencher allegedly joined Sea Org himself.

But attorney Aaron Moss, a member of Tom's legal team along with Bert Fields, tells Us Weekly the report is false. "Isabella is not a public figure, and deserves privacy,. However, she is not joining the church's religious order," Moss explains.

He adds: "She is currently in Europe with her father who is in pre-production on All You Need Is Kill."

The most famous member of the Church of Scientology in the world, Cruise, 50, was photographed in London on Thursday night exiting the club Chinawhite — where Isabella's brother Connor, 17, performed a DJ set.

The Village Voice claimed that Eddie Frencher signed his own Sea Org contract last week, and is currently undergoing an "Estates Project Force" boot camp in Los Angeles. Isabella and Eddie have shared an apartment together in Los Angeles' seedy Skid Row neighborhood for the past several years.
[From Us Weekly]
This is all public relations, of course. Tom is keeping an eye towards the future, and people already know he's entrenched his children in a dangerous cult. So if he let Isabella join (never to be seen again by the general public) the hardcore work force that functions as the slave-labor-driven sweat of the CO$, then this would work the reverse of his desired effect of rehabilitating his image, which he still thinks is going to happen. Also, he doesn't want to lend any kind of support to Katie's fear that Tom would give Suri to Sea Org too. So this not only makes Tom look like a protecting father, it also (in his mind) makes Katie look like a paranoid freak. What Tom doesn't get is that the only freak in the room is … him.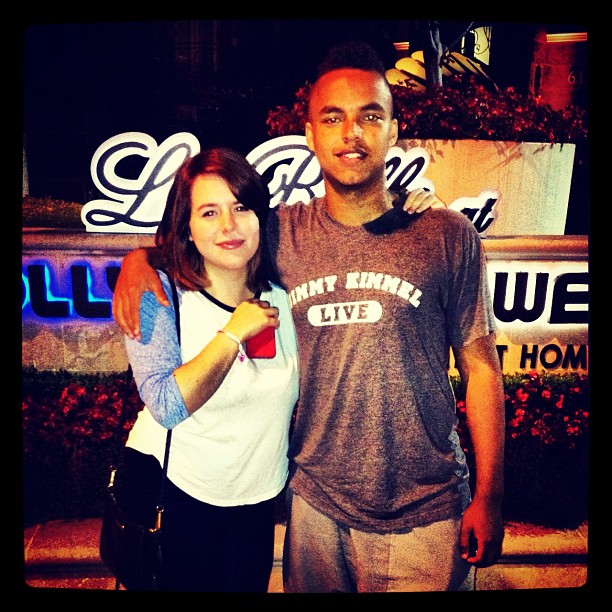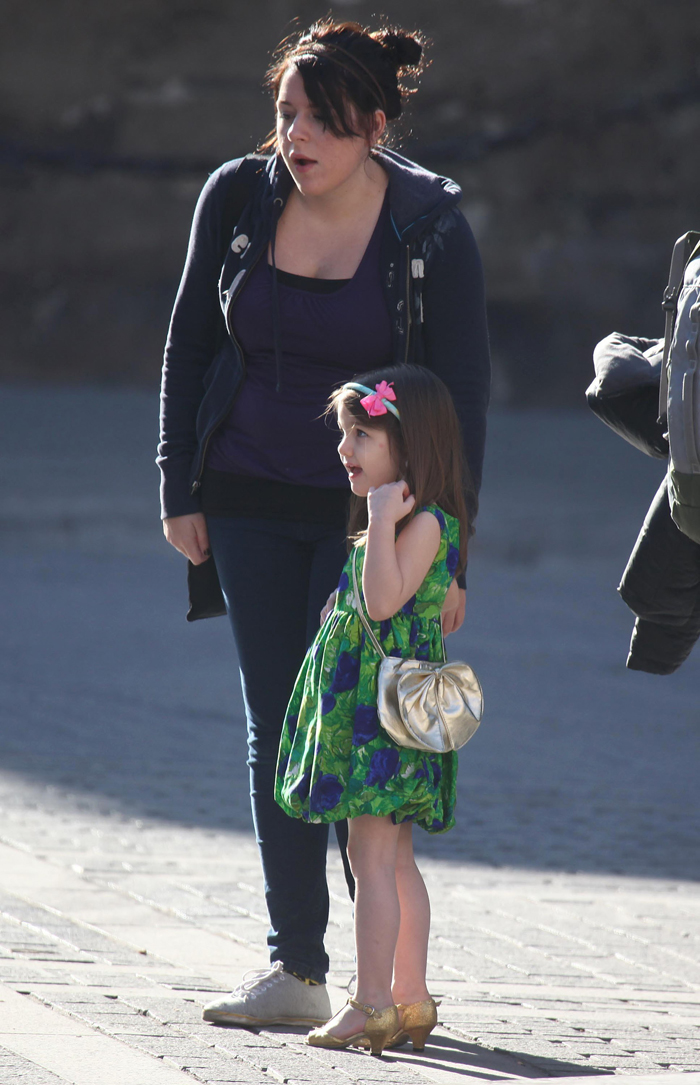 Photos courtesy of Connor Cruise's Twitter and WENN