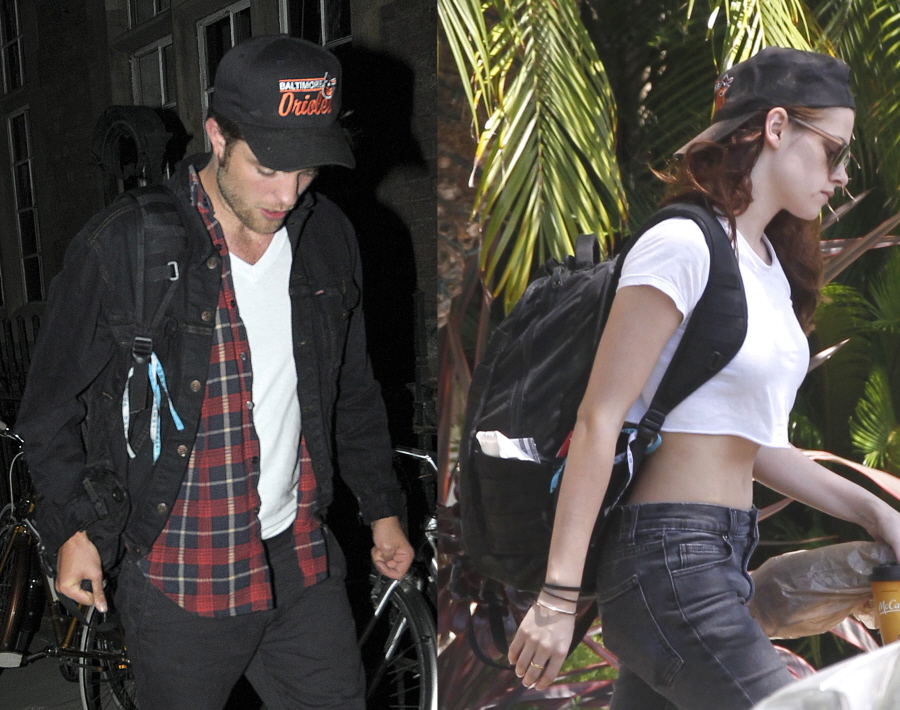 Yay! We've finally gotten access to some of the "new" photos of Kristen Stewart that we were discussing all last week. Kristen was photographed last week for the first time since The Mini-Cooper Biscuit Dive of 2012, showing off her little waist in a crop top. Many people had a lot of fun analyzing the photos and what it all meant – like, is Kristen officially coming out of hiding now? (Yes.) Did she really get bolt-ons? (Yes.) Will she end up getting back together with Robert Pattinson? (Hopefully not.) As many of you noted, it seemed like Kristen's first post-scandal appearance featured some of Rob's clothes – a fact Us Weekly confirmed (as well as Fame/Flynet, who arranged the side-by-side comparison):
Their relationship may be on the rocks, but Kristen Stewart is keeping Robert Pattinson close to her heart. As previously revealed, the 22-year-old actress came out of hiding for the first time since her affair scandal on Monday Aug. 20 — and new photos from that outing suggest Stewart may be sending a message to her heartbroken man, 26. Looking somber and noticeably thin, Stewart stepped out wearing numerous items belonging to Pattinson: his black backpack(adorned with blue streamers) and his black and orange Orioles baseball cap.

Most importantly to Twilight fans, Stewart is still wearing the gold ring Pattinson previously gave her. She opened up about the bauble for the time in a June interview with Elle magazine.

"Everyone wants to know," she said of the rumors it was a gift from Pattinson. "Everyone knows already — it's ridiculous."

The actress may be using Pattinson's possessions as a source of comfort in the wake of her July 17 fling with Snow White and the Huntsman director Rupert Sanders. "She isn't sleeping and she stays up all night crying," a source tells the new Us Weekly, out now. "She's close to a total meltdown."
What does it all mean? I think it means that Kristen still has a bunch of stuff that belonged to Robert and she hasn't given it back and he hasn't asked for it back yet because he doesn't want to be a douche. Throughout this whole scandal, I've been so pleasantly surprised by just what a gentleman he is. Of course he hasn't asked for his stuff back yet. And Kristen is being an a—hole for wearing his stuff.
Another piece of evidence suggesting that Rob is a decent guy: The Sun (yeah, I know) claims that Rob has agreed to walk the red carpet for Breaking Dawn Part II – WITH KRISTEN. A source told The Sun, "He's told movie bosses he'll walk the red carpet to save her from embarrassment and any female fans booing her. He is being professional and taking the higher moral ground." On one side, it's The Sun, so it's suspect. On the other side, it seems like a nice and professional thing to do, so I could see it. I do tend to believe the reports that Rob is requesting a lot of separate promotional duties, though.
Last Kristen story – she gave an interview to a magazine called Little White Lies (cough cough) before her affair with Rupert Sanders became public. The interview is… not good.
When Kristen Stewart is busy working on a movie, she's happy. It's when she has a break from work that she says she "falls to pieces."

That's how the On the Road actress explains how much she loves acting in an interview with Little White Lies magazine — given before Stewart was caught cheating on her boyfriend of three years, Robert Pattinson, in July.

"Oh my god, I f—ing love it so much," Stewart, 22, said of her job in May at the Cannes Film Festival while promoting On the Road. ". . . I'm like, bursting. I should be working. I don't want to take a break. It's funny, on set, I don't have to go to the bathroom, I don't have anything wrong, I'm perfectly fine, so through-and-through. I'm not hungry. I'm literally not even in my own body. They wrap and they send me back to my trailer and I f—ing fall to pieces. I suddenly realize that I've had to pee for six hours. And I'm starving."

(Indeed, it was during a break between film projects that Stewart, 22, had an ill-advised public PDA-fest with Rupert Sanders, her married, 41-year-old Snow White and the Huntsman director.)

Stewart plays Marylou, the 16-year-old wife of Dean Moriarty (Garrett Hedlund) in On the Road, which is based on Jack Kerouac novel.

"I just really am trying, trying, all the time," she explained about her love of the dramatic arts. "But I like to be scared. I love to suddenly feel out of control. Actors walk around wearing these little tool-belts of acting skills. And I just don't find that interesting to watch. I never want to see someone who clearly can cry at the drop of a hat. That's so uninteresting. And so many actresses are so f–ing crazy. They're emotional wrecks, so they pretend to be these characters. But the emotions aren't coming from the right place. Do you know what I mean?"
"I just really am trying, trying, all the time" – girl, we know. We know you're "trying". Trying to be hardcore, trying to be "affected," trying to act like you're the only person who matters in the world. As for the rest of it… "Actors walk around wearing these little tool-belts of acting skills. And I just don't find that interesting to watch. I never want to see someone who clearly can cry at the drop of a hat." Er… WTF? So, Kristen can't cry on cue and we're supposed to respect that because her "acting tool-belt" is empty? And by empty, I guess she means she's somehow more authentic and hardcore and talented than every other actress, right? Because she can't cry on cue. Like they teach most actors how to do in acting schools. Maybe Kristen wouldn't have to "try" so hard if she, you know, went to acting school?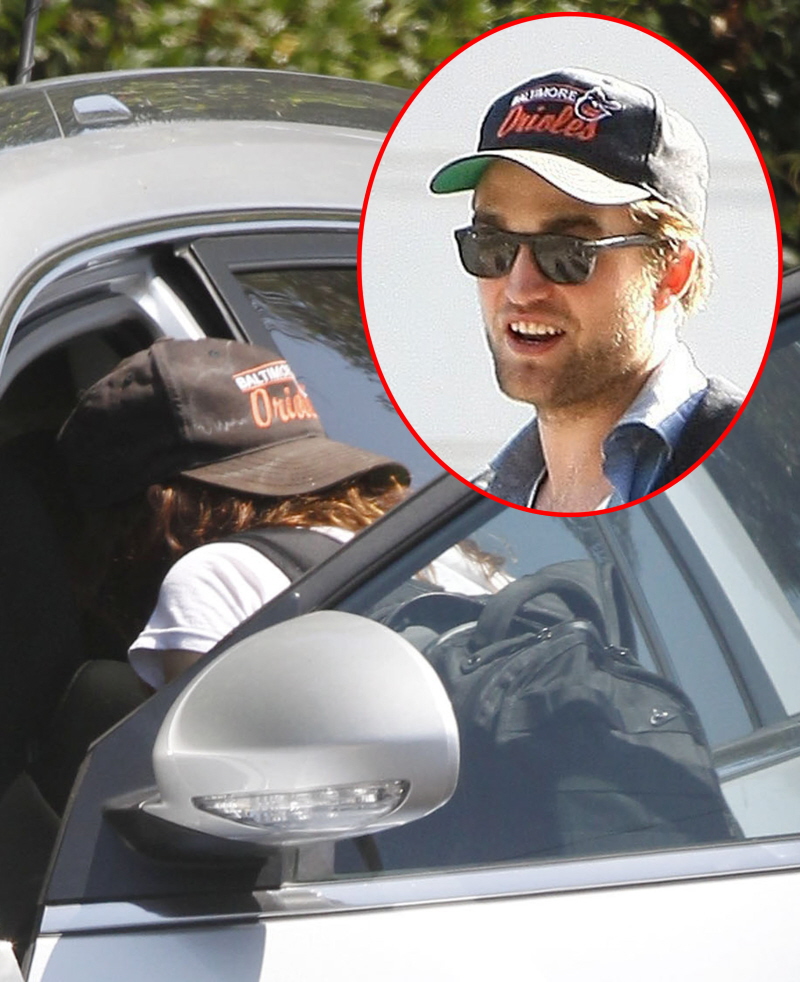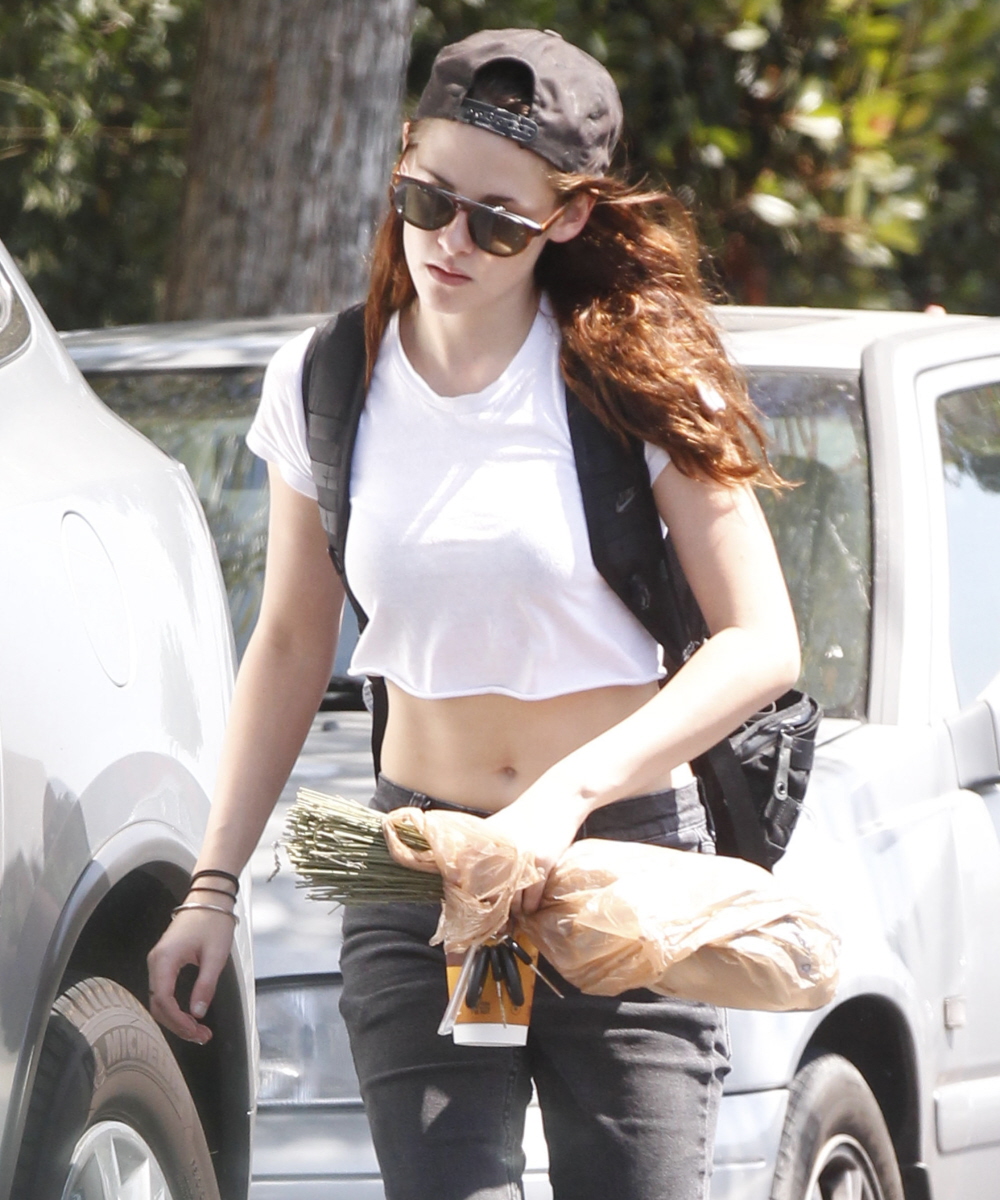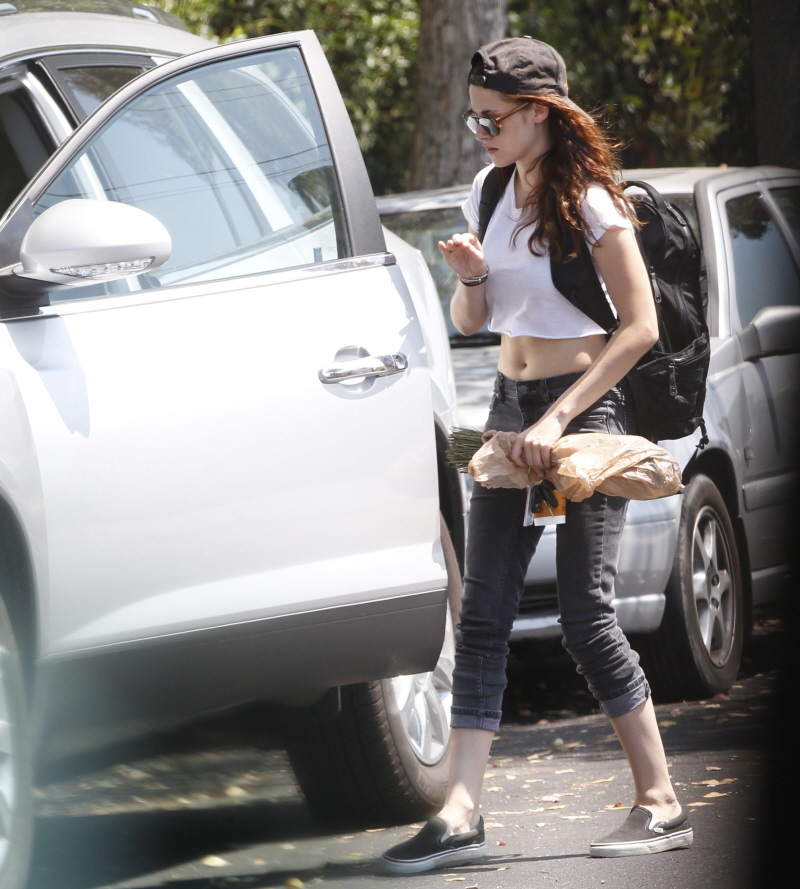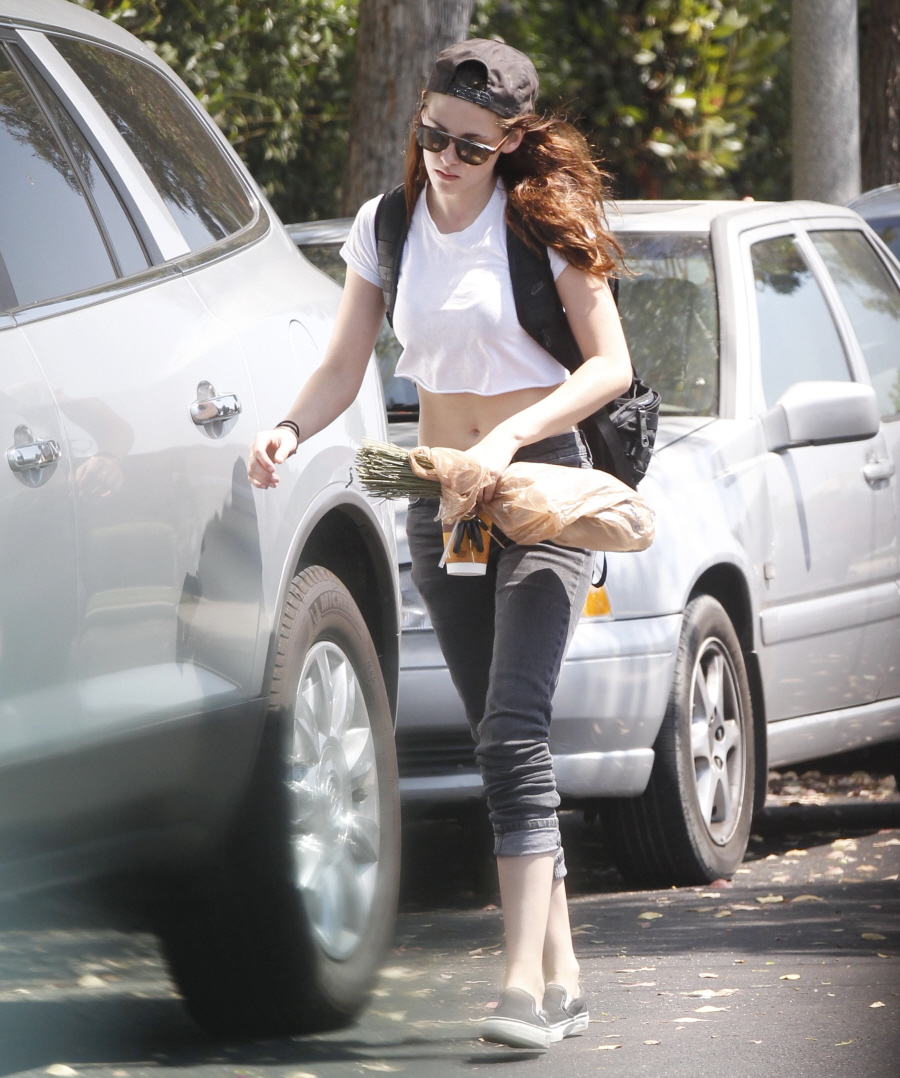 Photos courtesy of Fame/Flynet.