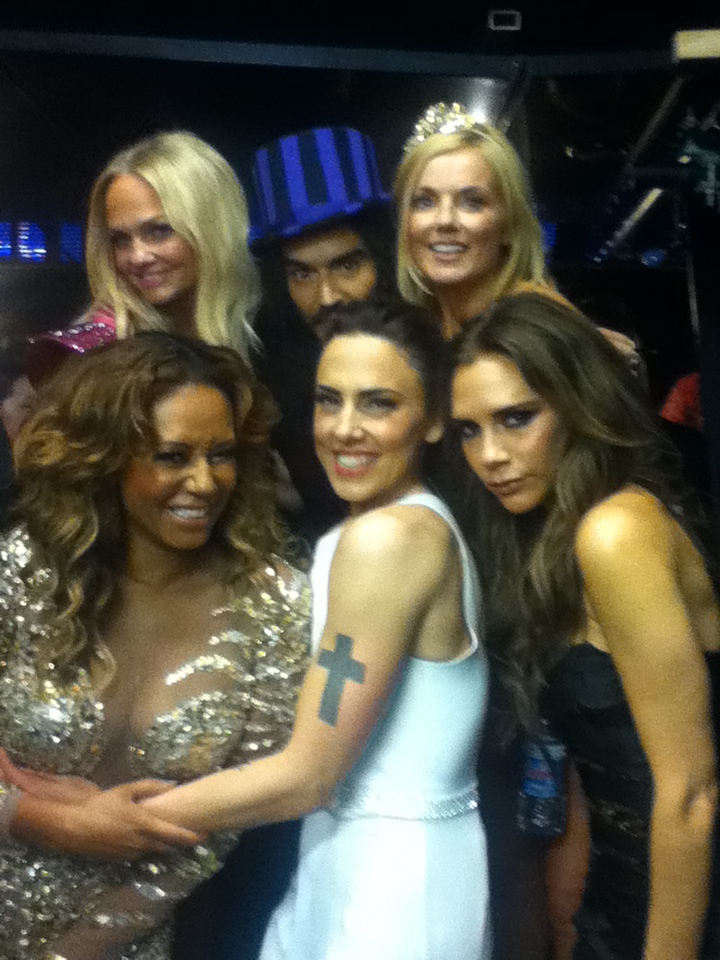 Well, well, well. This news shouldn't be surprising at all, but it is kind of startling in its appropriateness. Here's a photo (courtesy of Melanie "Scary Spice" Brown's Twitter page) of Russell Brand peeking out from the middle of the Spice Girls on the night that they all performed at the Olympic Closing Ceremony a few weeks ago. Unfortunately, we can't see where both of Russell's hands are, but I wouldn't be surprised if one of them was somehow on Geri "Ginger Spice" Halliwell's toned bum because, as it turns out, they're totally dating each other now.
So far, the evidence is, well, very blurry. As in, there's a very blurry TwitPic (taken by a bystander) of the two at Hampton Court Palace together. Another bystander is also quoted in a story by the Sun on how loved-up the two looked at the same location. The Sun also includes details about how Geri (years ago) once remarked that Russell, while very smart and hilarious, wasn't really her type of man because he was too hairy. I guess either she's lowered her standards, or he's won her over. She's allegedly very impressed with his clean-living ways since she herself stopped boozing years ago (probably to lose weight, but it works). Also, they're age appropriate (he's 37 and she just turned 40). Russell has previously spoken about how broody he is for children, and Geri's already got a 6-year-old daughter, Bluebell Madonna. So in other words, it's on, bitches: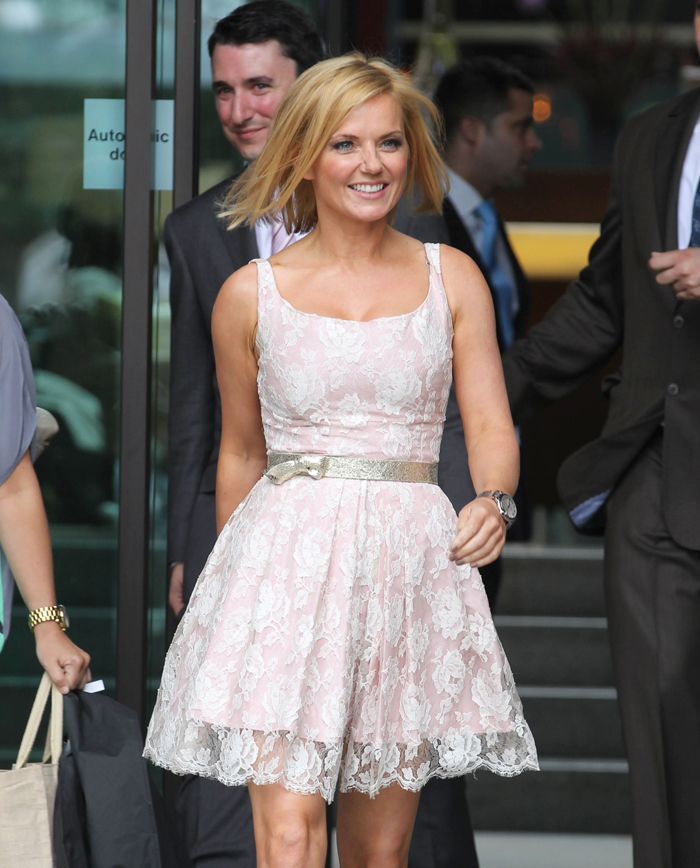 Russell Brand has dumped his girlfriend to Spice up his love life with pop star Geri Halliwell. The comic fell for Ginger Spice at Olympics closing ceremony rehearsals. Smitten Russell and Geri are sharing a "very serious" romance, close pals have revealed.

The couple have enjoyed a string of dates, including a tour of Hampton Court Palace with Geri's six-year-old daughter Bluebell Madonna over the weekend.

One close pal of Russell said: "Things are getting very serious between them — they're a proper couple now. They had met several times in the past, but really got to know each other during the Olympics. People thought Russell was joking at the time, when he said he had a crush on Geri all over again, but it was true. They just clicked — they have so much in common. He is spending so much more time in London just to be with her."

Russell fell for 40-year-old Geri as both rehearsed for their roles in the glittering closing ceremony of the 2012 Olympic Games. And the pair were seen laughing and joking as they held hands during their private guided tour of Hampton Court last Saturday.

Greg Oram, 37, from Herefordshire, was at the historic venue with his family. He said: "I thought it was the most random thing ever to see Russell Brand of all people in a place like that — until my wife pointed out he was with a Spice Girl. They seemed like they were having a really great time, holding hands and chatting — it was 100 per cent obvious they were a couple. Geri was holding his hand the same way I hold my wife's. It was so cute."

Another close friend of Russell said: "He ended his relationship with Isabella Brewster, and is now dating Geri properly. They've exactly the same sense of humour and are serious about clean living." Ex-junkie Russell won his drink and drugs battle a decade ago and Geri has cut out booze.

Russell had reportedly been planning to move in with Isabella. But he met up with Geri as she and the rest of the Spice Girls prepared for the Olympics finalé Russell said after the bash: "I've got a crush on Geri Halliwell — everything in the world is how it should be."

Geri seems to have changed her views on shaggy-headed Brand since an encounter in 2008 — when she declared: "I'd love to shave off all that crazy hair." Geri said after meeting the bearded comic with her bandmates backstage at a Spice Girls show: "He's really funny and intelligent but not the type of man I go for."

Russell went on to marry US singer Katy Perry but within 14 months they had split. After his break-up with Katy, who he has since divorced, Brand reportedly found love with American beauty Isabella Brewster. Last year Geri split from Henry Beckwith, son of millionaire property developer Sir John. The two-year relationship hit the rocks after clean-living Geri complained about his hard-partying ways.
[From Sun UK]
Aww, it's really too bad that Isabella Brewster (who seemed to share a strange sense of humor with Rusty) had to fall by the wayside, but I kind of doubt she was surprised that Russell didn't stick around for long. I mean, he never does. Besides, it was already rumored that Rusty was screwing around on Isabella earlier this month, so maybe they weren't even in an exclusive relationship to begin with. Who knows.
On the one hand, I tend to believe that this romance between Geri and Russell won't last because he'll quickly grow bored with shagging just one woman, and she'll have the mutual itch to get away and go back to her usual yacht-wielding, billionaire type of man. However, the UK press is very excited about this coupling, and bookies have already offered 20/1 for a 2013 marriage for Rusty and Ginger. Hey, more bizarre things could happen.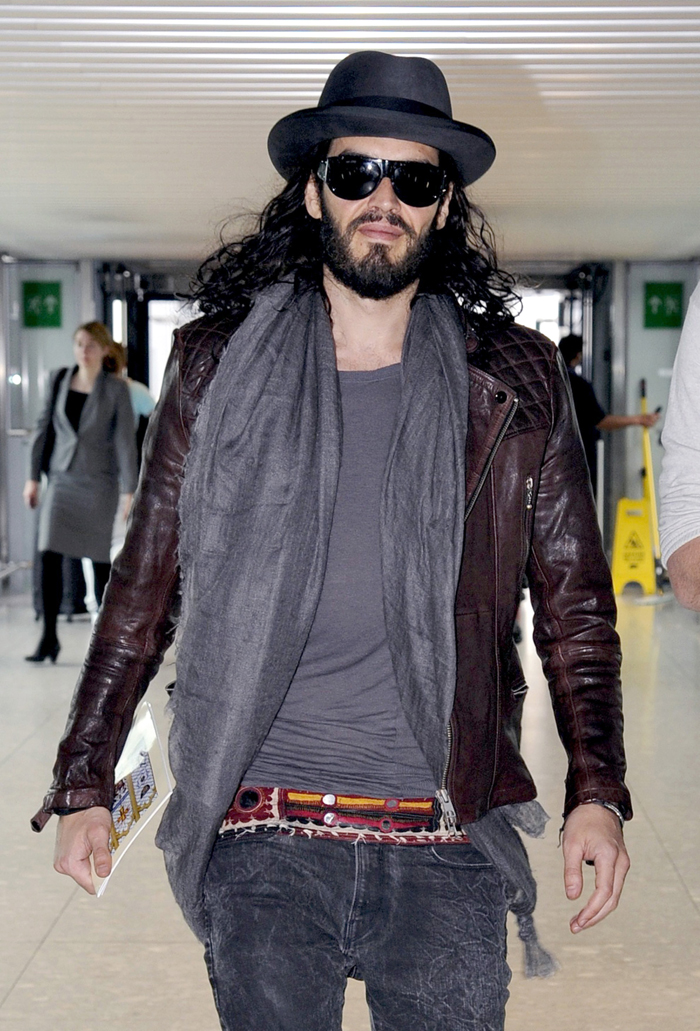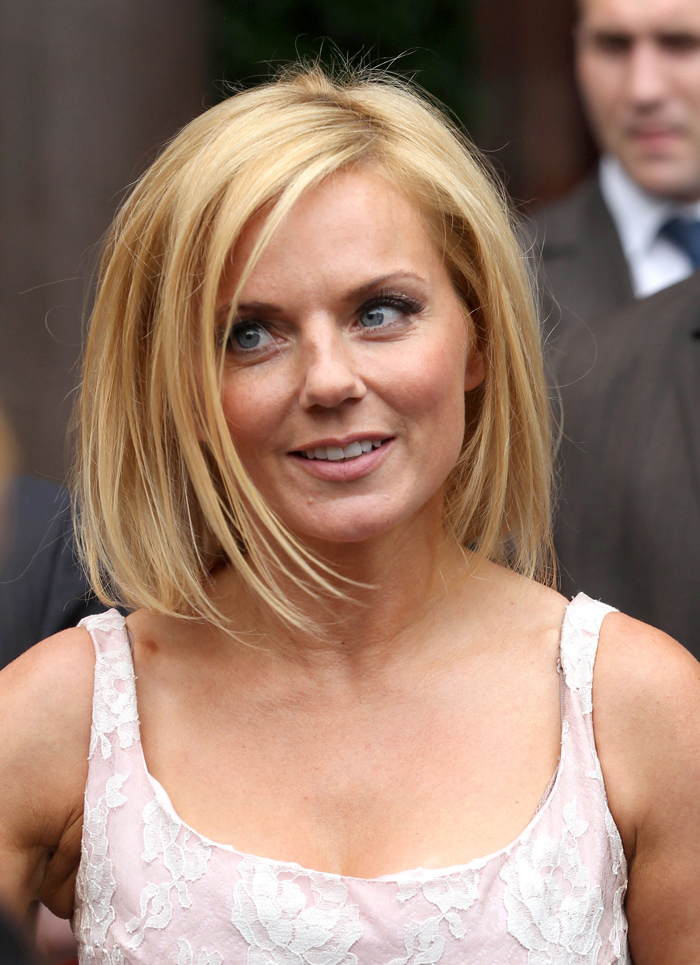 Photos courtesy of Fame/Flynet and Twitter