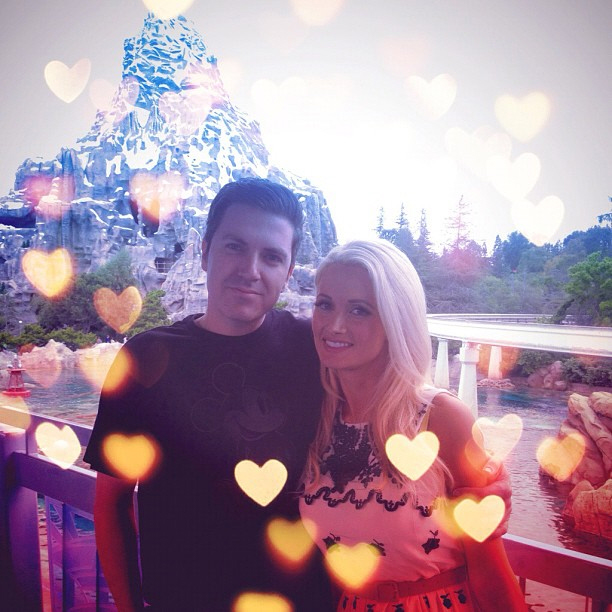 I know it seems like "Knocked Up C-Listers" Day around here, but this news made me really happy. Hugh Hefner's former girlfriend and former 'Girl Next Door' Holly Madison is pregnant! I always liked Holly the best out of all of the 'Girls Next Door'. Go ahead and yell at me for even caring enough to have a "favorite", but there it is. Holly was the "smart one," the one that Hef should have married when he had the chance. Since leaving the Mansion, Holly has been in Las Vegas, working her own burlesque show, and she's been quietly dating a "party promoter" named Pasquale Rotella. And now they're pregnant!
Holly Madison is going to be a mom! The former Girls Next Door star and Playboy Playmate tells the new Us Weekly, out now, that she is expecting her first child with her boyfriend of nine months, party promoter Pasquale Rotella, 38.

"I've always wanted to be a mom," Madison, 33, tells Us. "But I thought it would take longer!"

So far, the thrilled mom-to-be, who is now 12 weeks along, is feeling good in her pregnancy.

"I've been lucky! No morning sickness, but I do get a little nauseous," the star of Las Vegas burlesque revue, Peepshow, says. "It happens before my show, so I keep ginger ale backstage."
Is it just me or did Holly stop lying about her age? I seem to remember something about Holly insisting that she was something like 25 or 26 just a few years ago. Now she's like, "Screw it, I'm 33 years old. I'll stop lying." Anyway, congrats to Holly. I'm glad she found someone closer in age, and someone who wants the same things (pregnancy, maybe a wedding too).
Some photos of Holly's recent reunion with Hef: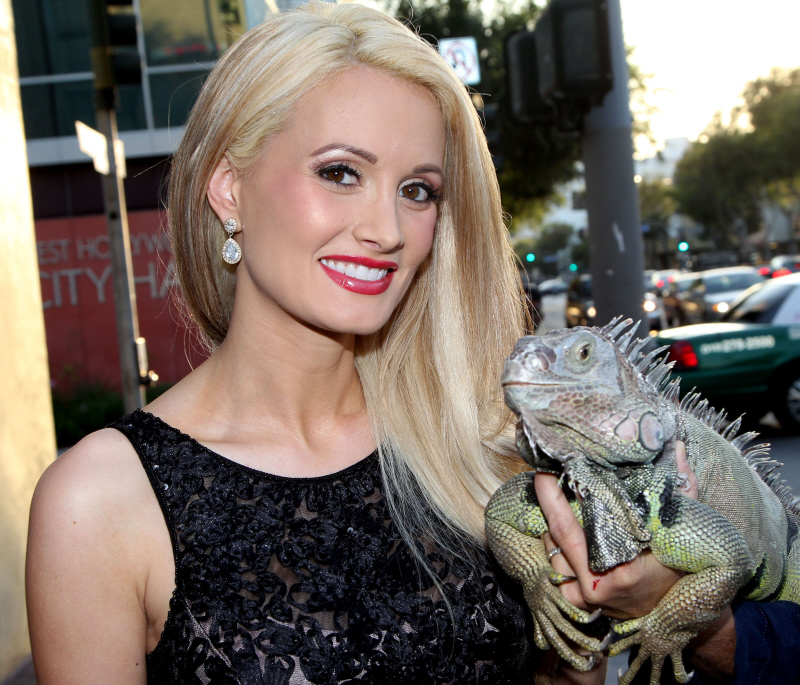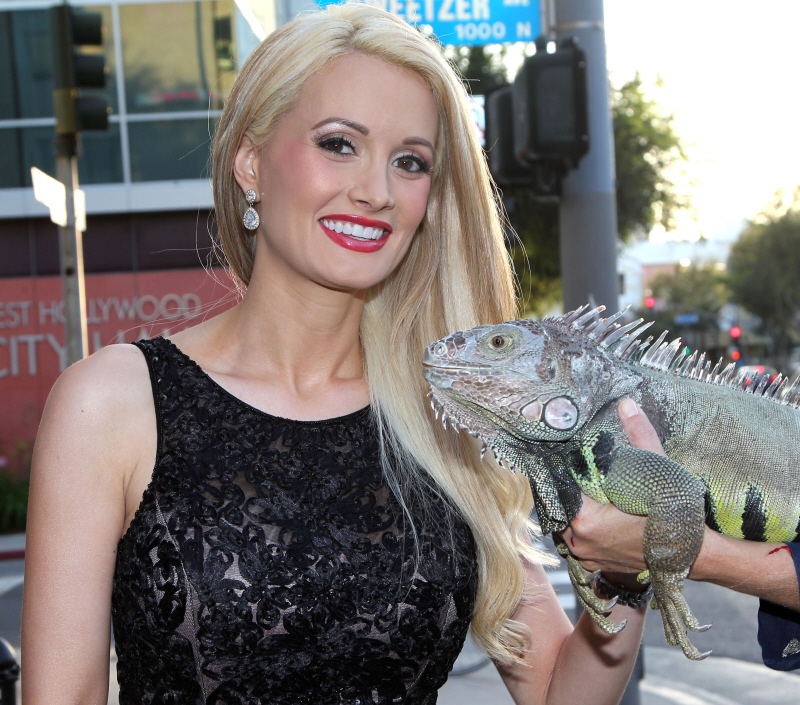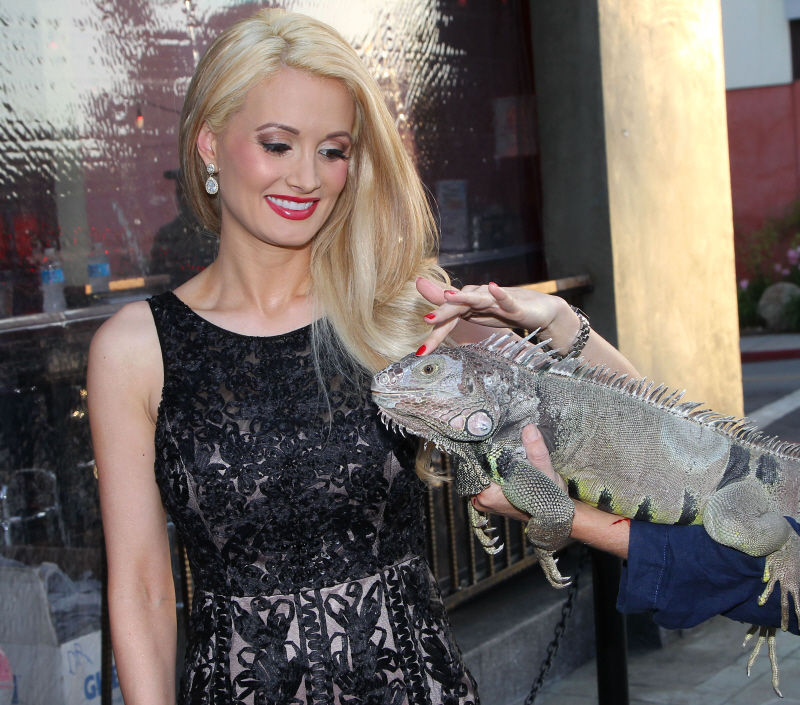 Photos courtesy of WENN, Holly's Twitter.