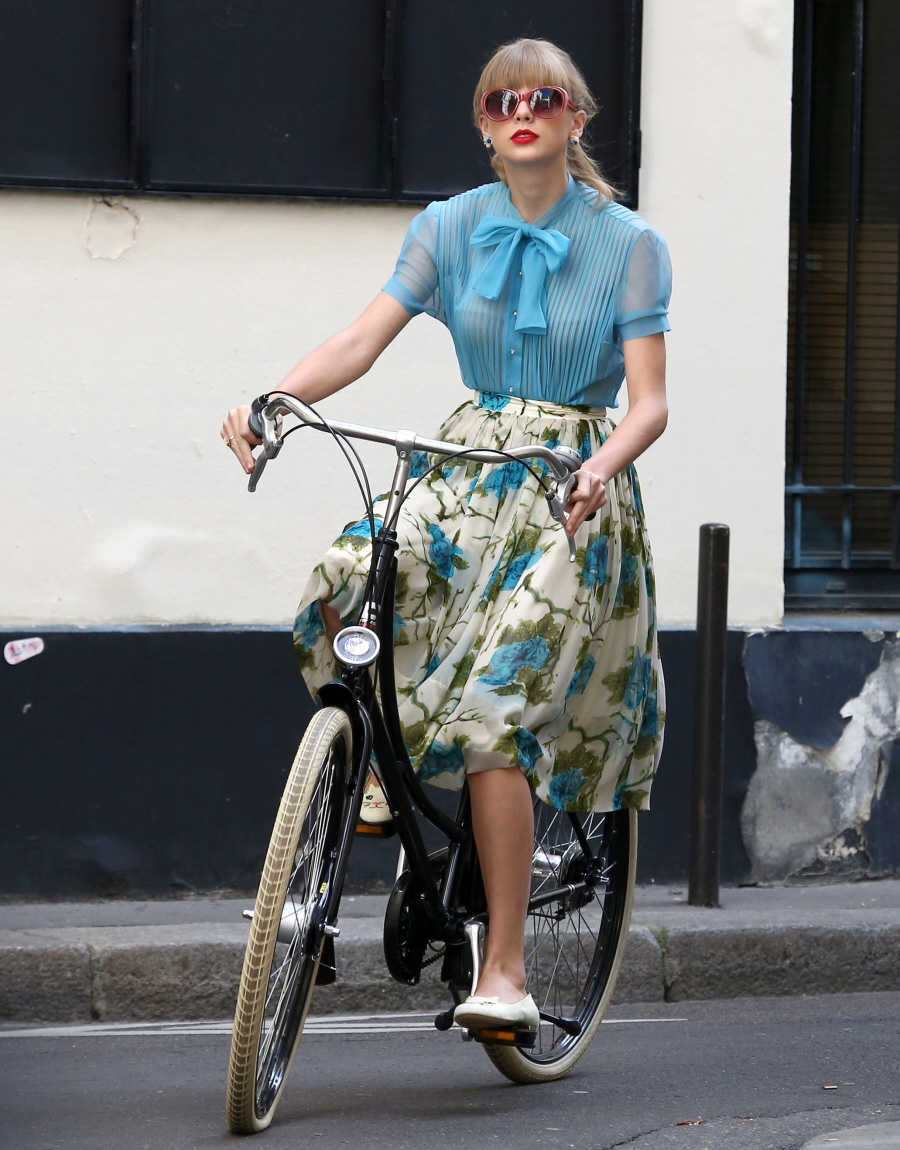 At first I thought this was another beautifully poignant photo op from Taylor Swift, like the time she invited the paparazzi to take her sad-faced photos as she walked along the Princess Diana Memorial and gave her soul to the swans. These photos from Paris just looked so posed! And they were – she was filming a music video, according to Fame/Flynet. Except I don't see any cameras which would indicate a music video being shot? So confusing. I will say this – I kind of like her outfit, minus the cat shoes. The skirt and blouse combo is very pretty and girly and Swifty. It suits her.
So, what song will be Swifty's next single after the success of "We're Never Ever Getting Back Together"? It's probably "Red" (which is also the name of her album). I'm guessing that's the video she's shooting in Paris? Maybe, maybe not. Swifty is going to release "Red" on iTunes tomorrow, and she already released a snippet of the song:
Ugh, she's so tedious. That's all.
I kind of blew my proverbial wad earlier on Swifty when I covered her two magazine covers this month – Glamour and Marie Claire UK. I understand now why Swifty stuck with the 1970s-boho-styling for the Marie Claire shoot – Swifty was still in the running to play Joni Mitchell in Girls Like Us. Swifty's casting had been rumored since April, and the casting was just confirmed last week. Taylor Swift will be playing Joni Mitchell in a movie, a movie which will also feature actresses playing the roles of Carole King and Carly Simon. Jessica Pare (Mad Men) might get the Carly Simon role. I'm hoping for the best… but I think we should pare down our expectations, don't you?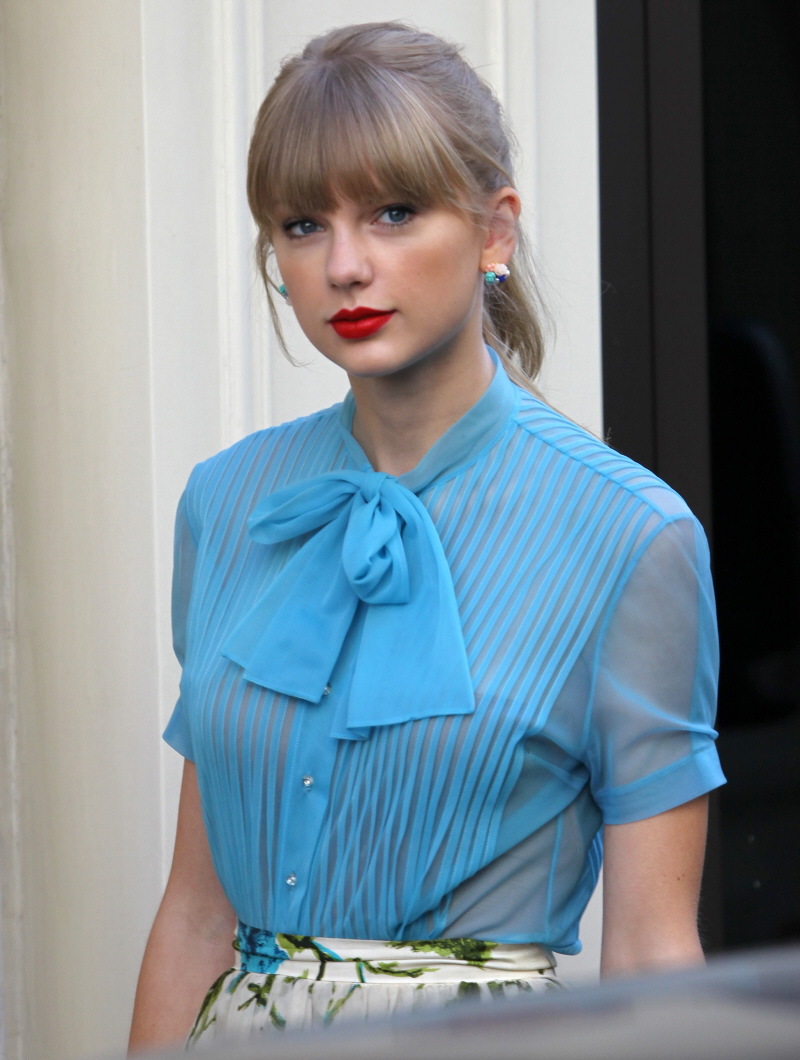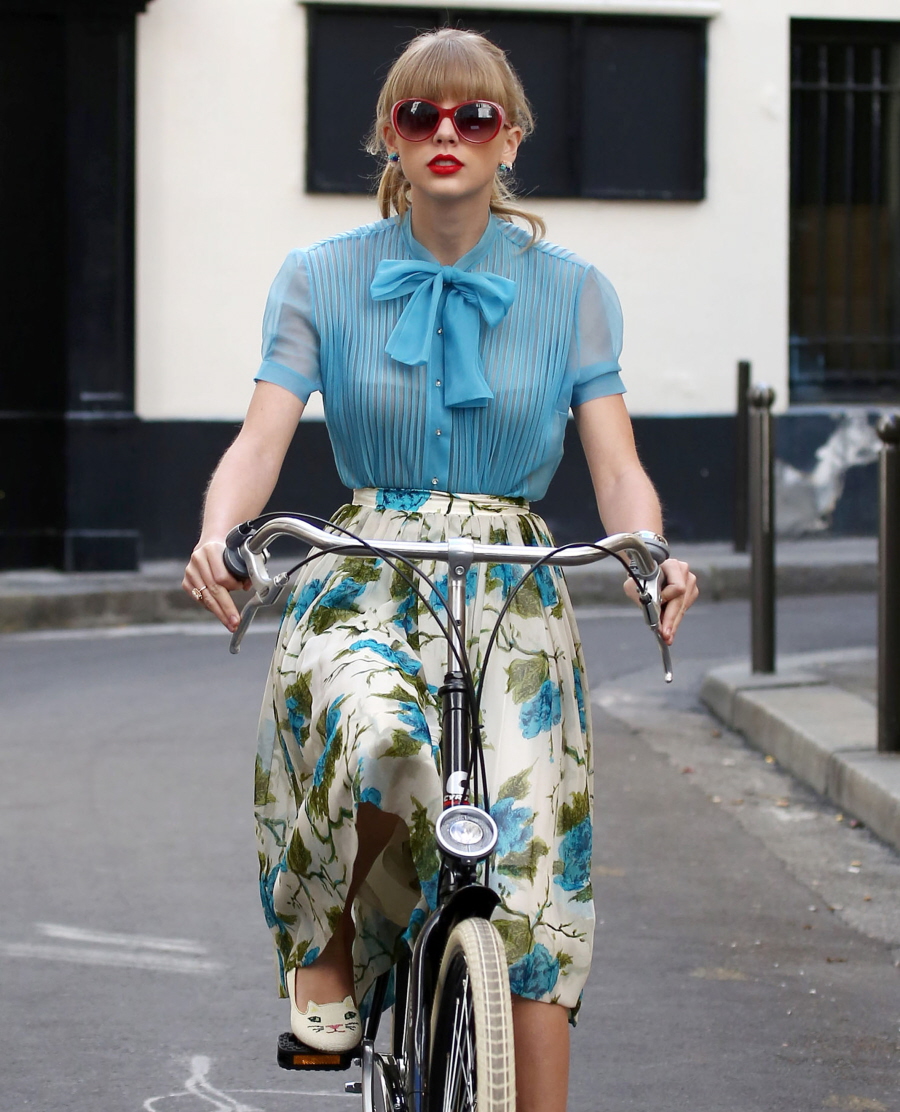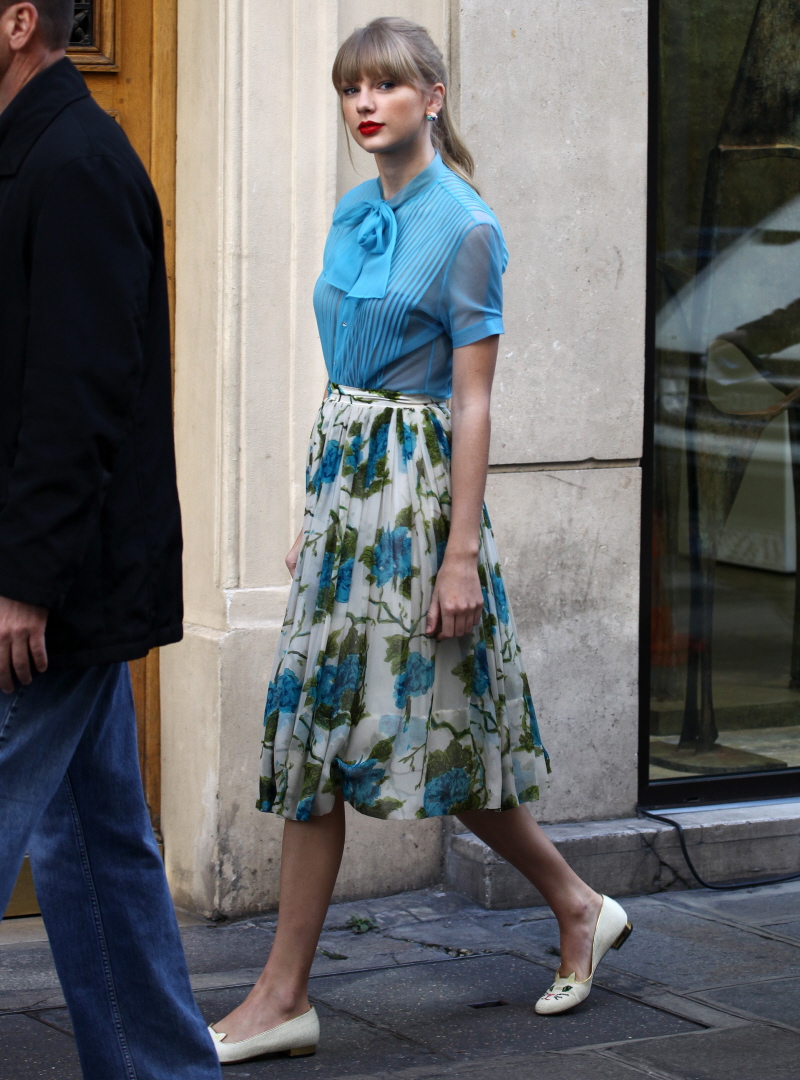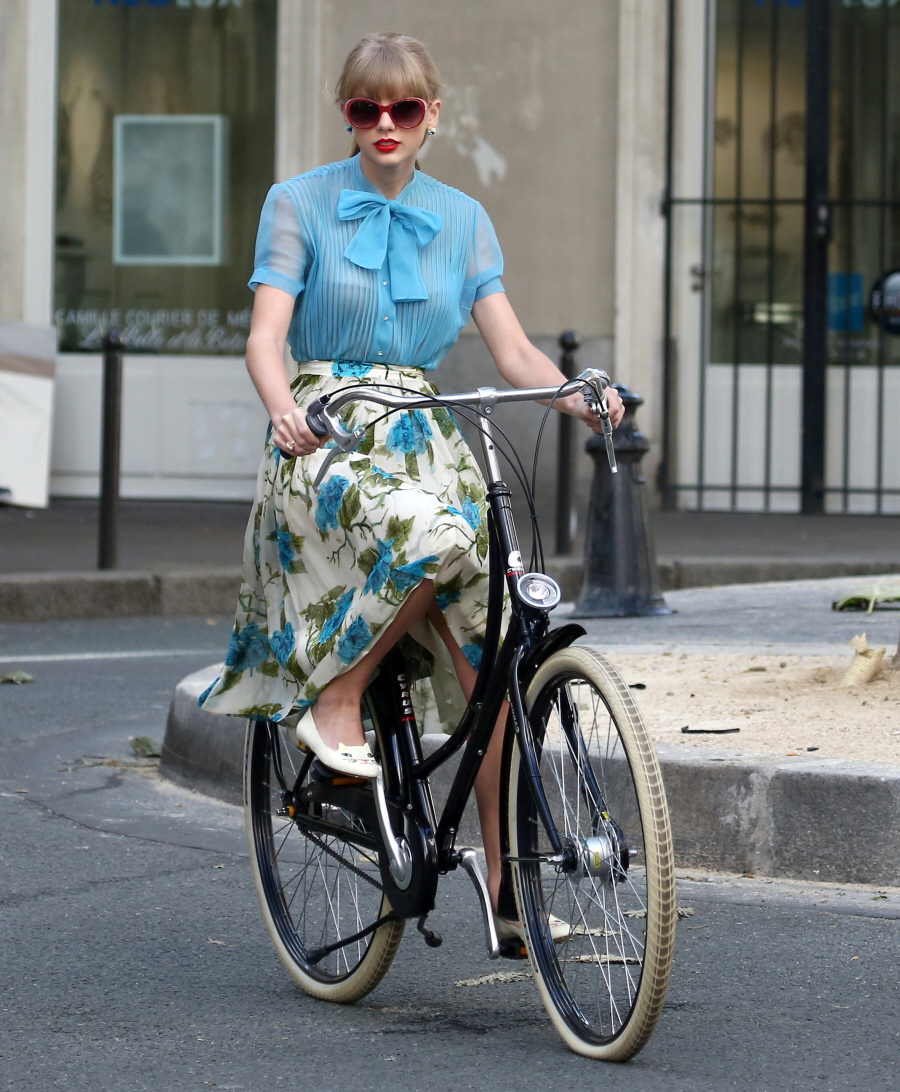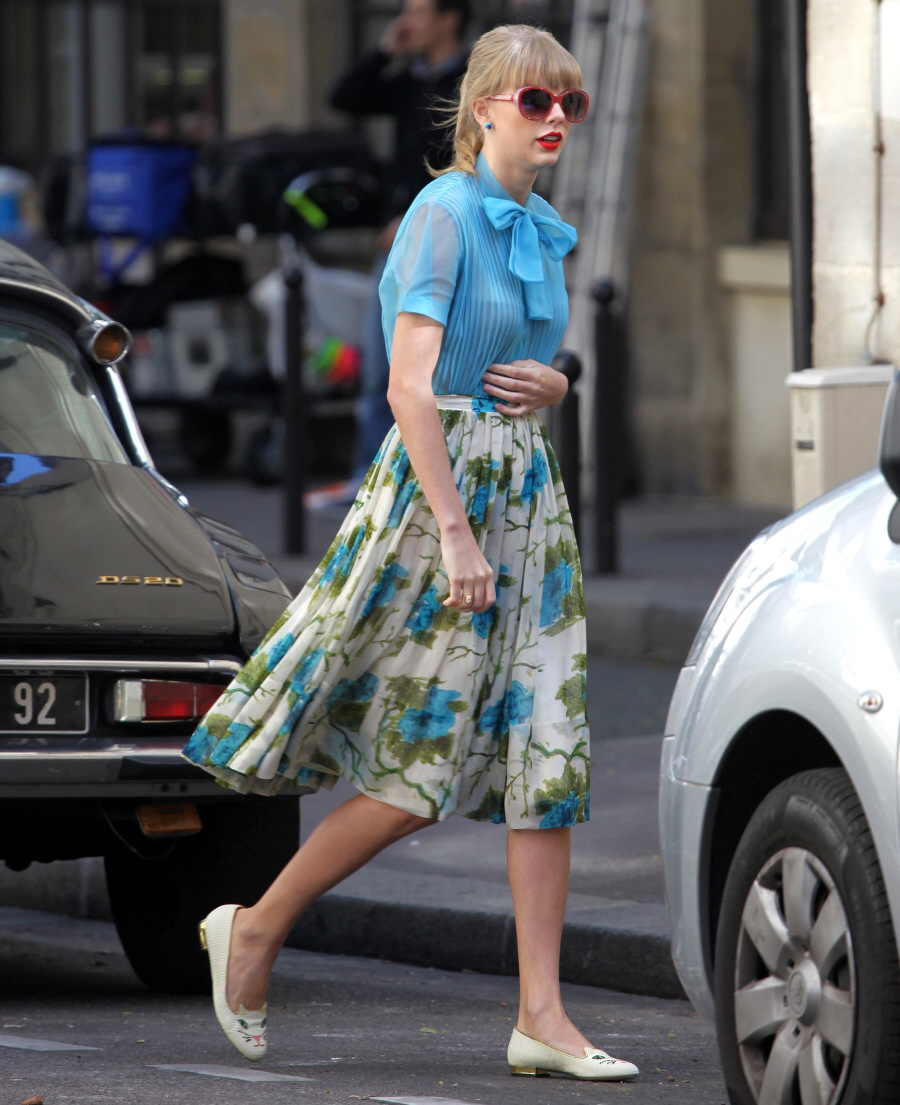 Photos courtesy of Fame/Flynet.