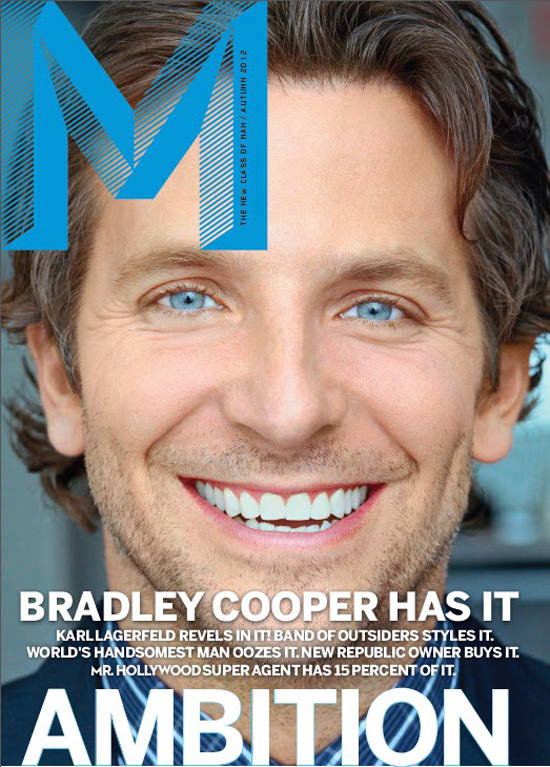 Bradley Cooper will haunt your nightmares from the cover of the fall issue of M magazine, which is making its grand return as a quarterly Conde Nast rag since meeting its (first?) untimely end in the 1990s. The magazine is aiming for a target audience of men with a household income of $200,000 and its debut issue features an article called "I Married a Billionaire." With that sort of demographic, I have to wonder why they're running with a cover that features Bradley Cooper as your Friendly Neighborhood Serial Killer. Then the editorial spread features him, you know, standing at a urinal and presumably taking a leak. How charming.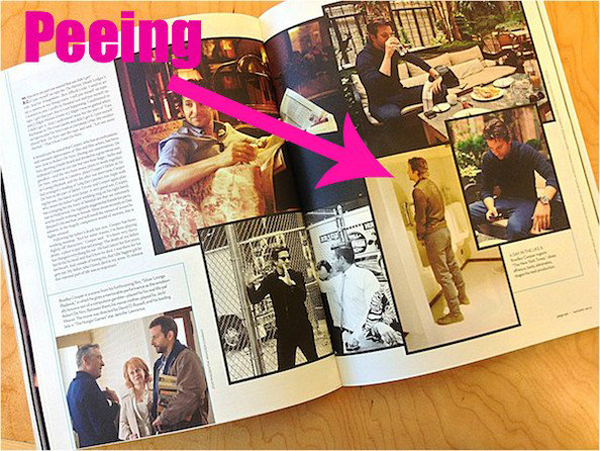 Bradley is still promoting his turn in the upcoming Silver Linings Playbook alongside Jennifer Lawrence. Both of them play damaged individuals (with requisite psychiatric issues) who find some recovery in a friendship with a capital "F." I still think that BCoop is incapable of being anything other than way too earnest in this role. Of course, Harvey Weinstein really wants this movie to score a third consecutive Best Picture victory for the Weinstein Co., and who knows if that will happen. It did score the People's Choice Award at TIFF and has some great reviews heading into Oscar movie season. Also, Bradley and Jennifer dance, and he teased her a lot in an MTV interview:
The quirky love story between Jennifer Lawrence and Bradley Cooper in David O. Russell's next film, Silver Linings Playbook, focuses on the sometimes funny, always heartfelt tale of two people looking for something. Eventually, they find each other, and ballroom dancing.

It seems that dancing got very intimate for the twosome. When MTV News asked just how long Cooper spent up close and personal with Lawrence's crotch, he replied, "We did it like three times a week for like a month. God bless her, she put that crotch in my face. No, she worked so hard on that dance honestly. I didn't have the ability to because of the characters in the movie … And she rehearsed and killed it."

Lawrence, however, was a bit more modest when it came to the enthusiasm around her skills on the dance floor. "I am the worst dancer ever," Lawrence said. "No, I was supposed to suck after I already danced and sucked. It kind of explains why I move my body like a baby colt."
[From MTV]
It's hard to believe that JLaw is terrible at anything, even dancing, but she must have a weakness. Then again, I'm gathering that she was supposed to suck at dancing in this movie, which may make the concept far too complicated for me to understand. What I do contemplate though, is whether or not Bradley got back with Zoe Saldana not only to promote The Words (as Kaiser suggested) but also to throw off any suggestion that he and JLaw really did grow too close while filming this movie in very close quarters. After all, nearly every Bradley Cooper movie (aside from those Hangover flicks) culminates in a rumored (or possibly staged) romance with a co-star. Honestly, I don't know or care whether Bradley is into chicks or dudes or both, but I do think he has a high priority at this moment in time for concentrating on his career. Whether or not that strategy includes PR-friendly romances is still technically (I guess) up for debate.
Incidentally, here's the new Silver Linings theatrical trailer, which looks a lot better than the first trailer. Instead of looking like a romcom masquerading as tragiccomedy, this looks like a pretty good, heartwarming film. Even with milquetoast Bradley Cooper in the lead, I will probably give this one a whirl.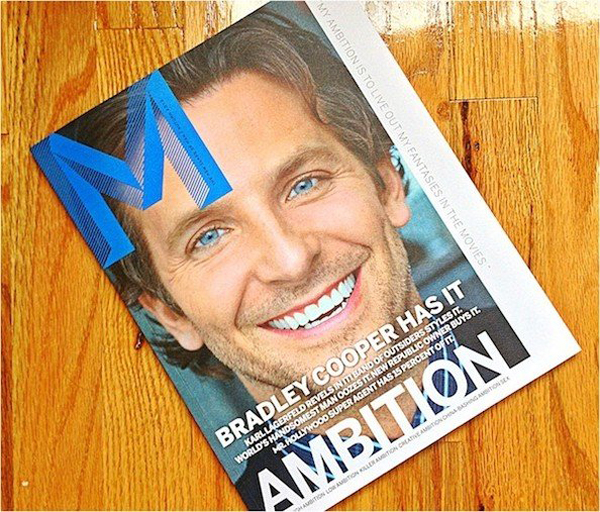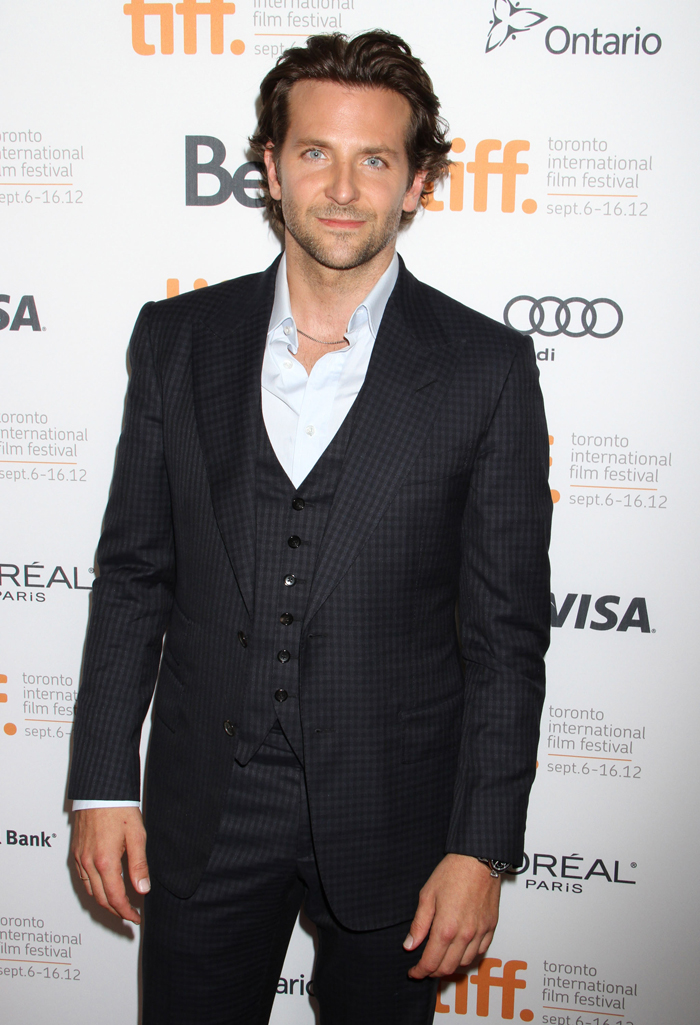 Photos courtesy of M Mag, the Fashion Spot, and WENN