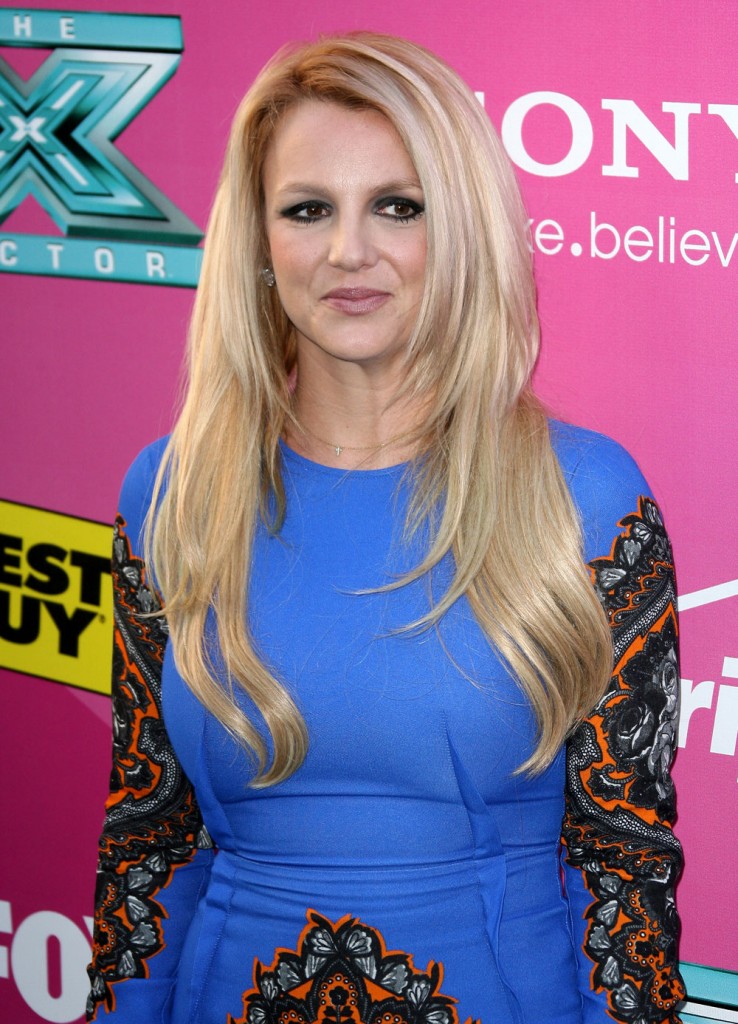 Britney Spears is still under a conservatorship, run by her father and now co-managed by her fiance, almost five years after her public breakdown in January, 2008. That means that she has no legal control over her affairs, including her money and her healthcare. It also means that this 30 year-old woman, who just earned $15 million for one year on The X Factor, can't get on the Internet and search for whatever she wants, and can't use her cellphone to call whomever she wants. They're treating her like a preteen, aren't they? A source tells Radar that this is all for Britney's own good, since she was so controlled and manipulated by creepy user Sam Lutfi right before she shaved her head. (Go here for a review of some of the accusations against Lutfi. He's said to have given her drugs without her knowledge and to have also controlled her phone use.) The three year restraining order against Lutfi has expired, and Britney's family is said to be concerned that he'll try and exert his influence in her life again, so they're controlling her cell phone and Internet use. It sounds kind of counter-intuitive, but they're said to be doing it for Britney's own good. Here's more, thanks to Radar:
"Britney's cell phone and internet use is restricted and heavily monitored, and this is done for her protection," a source close to the situation tells Radar. "Britney's father, Jamie, and her fiance, Jason, want to make sure that her former manager, Sam Lutfi, isn't able to contact her. Britney and Jason essentially share a cell phone, and it's routinely checked to see who has been calling. Furthermore, the cell phones have been programmed to block calls from phone numbers associated with Lutfi. Brit's computer usage is also restricted in the sense that certain websites are blocked. Her family doesn't want Britney reading negative stories that would upset her. Again, this is all done with love and for her well-being."

Meanwhile, a restraining order that the conservators had filed against Lutfi on behalf of the pop star and her children expired earlier this year. "After the restraining order expired, the conservators went to extra lengths to make sure that Sam wasn't able to contact Britney because there was no longer any criminal threat if he were to violate terms of the restraining order," the source says.

As we previously reported, Lutfi is suing Britney and her parents for defamation and breach of contract. Lufti took particular issue with Lynne Spears' portrayal of him in her book, Through The Storm, that discussed Lutfi's role in Britney's life leading up to her very public meltdown, which resulted in Jamie gaining conservatorship of his daughter in 2008.

Jason Trawick, Jamie and Lynne Spears, talent agent Kevin Huvane and current manager Larry Rudolph are all expected to take the stand against Lufti in the upcoming trial.
We covered Lutfi quite a bit during Britney's whole ordeal, and I do believe he's as bad as Britney's mom claimed. People came out of the woodwork to say he'd tried to manipulate his way into Britney's life, and three other people (that we know of) had restraining orders against him before Britney did. He's a shady character, and this lawsuit is suspicious. Maybe he wants a payoff and thinks that Britney's people will give him a chunk of money in order to keep it from going to trial.
So because of Lutfi (and probably Adnan Ghalib, although he's out of the picture) Britney can't go on the Internet alone, or use her cellphone without getting spied on. People Magazine claimed back when Britney's man Jason was appointed co-conservator that "Britney enjoys plenty of personal freedom and that the conservatorship is mostly in name only." That doesn't sound true if they're going to all these measures to make sure she doesn't talk to Lutfi or see anything negative about herself on the Internet. As I've said before, I hope that she doesn't marry Jason if she feels like he's controlling her. She's worlds better now than where she was. Are they ever going to cut the cord? Should they?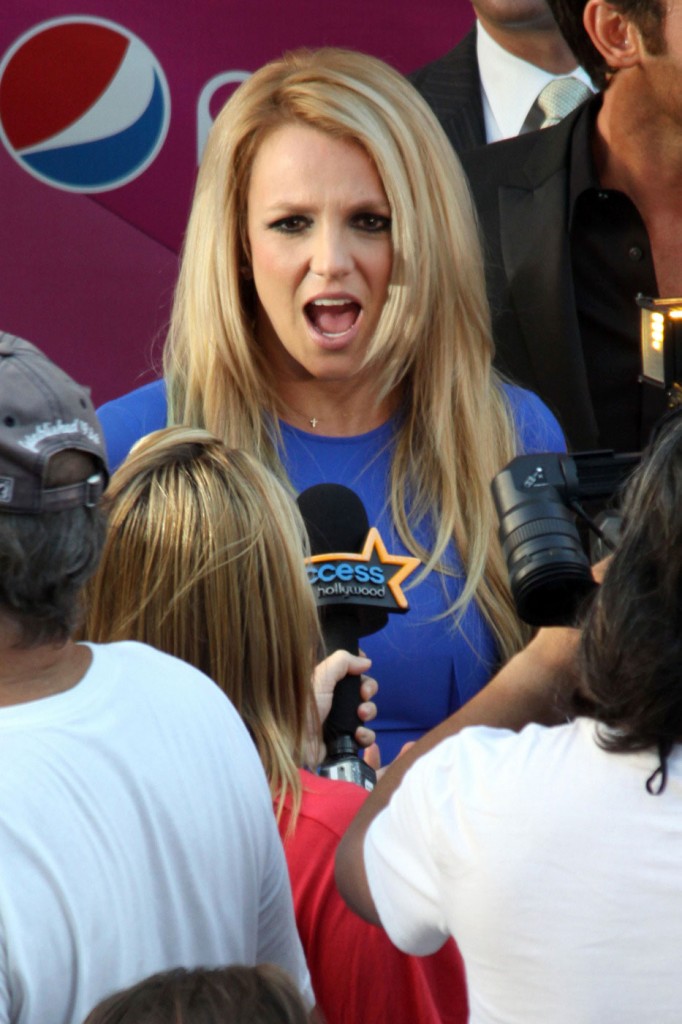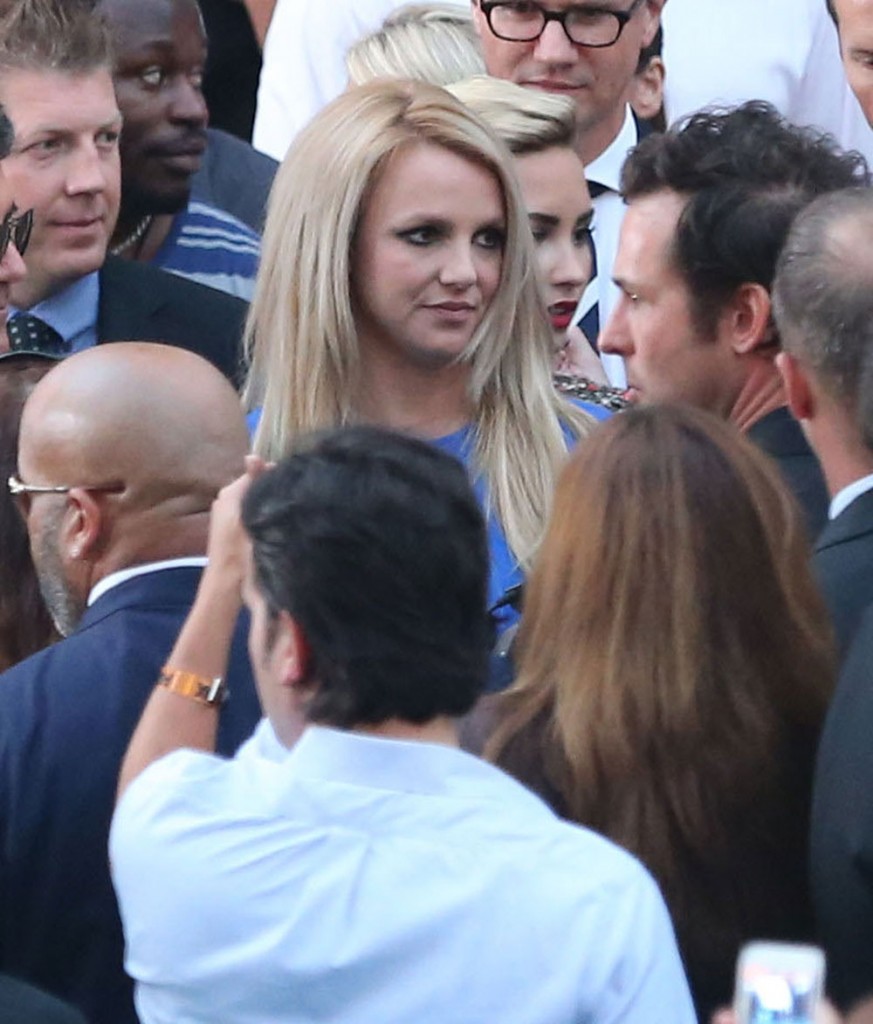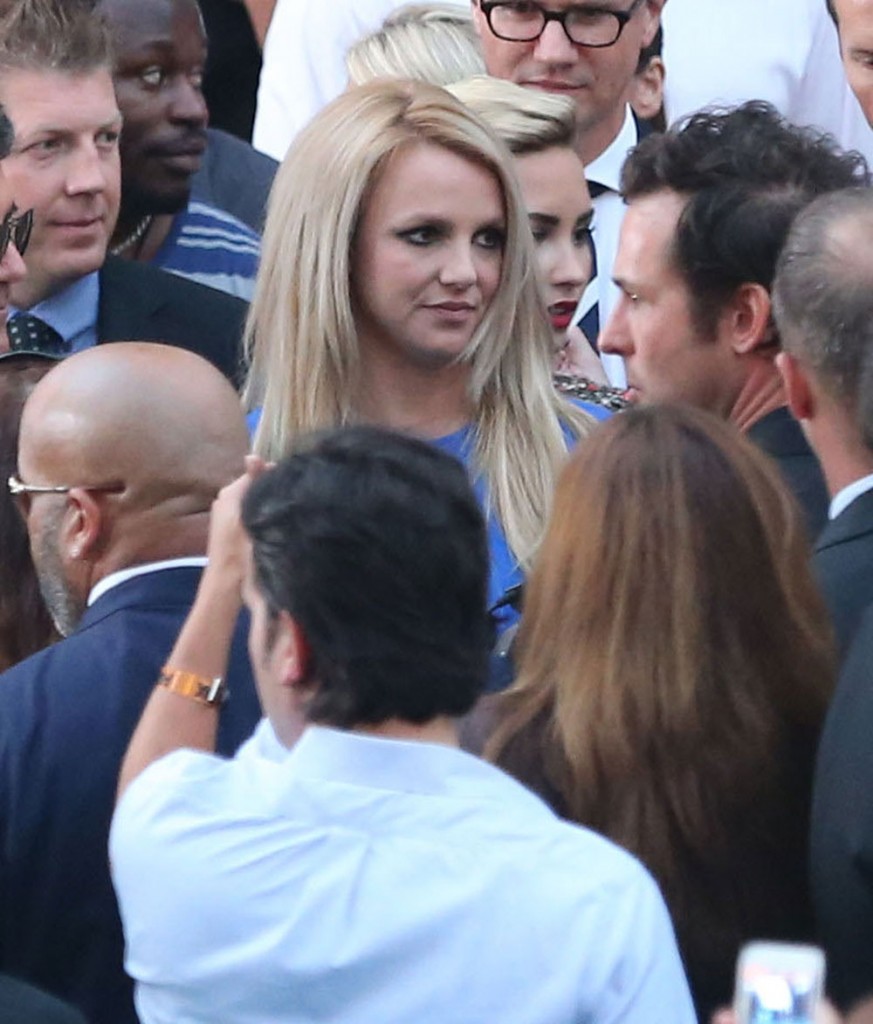 Britney is shown on 9-11-12. Credit: PCNPhotos and WENN.com