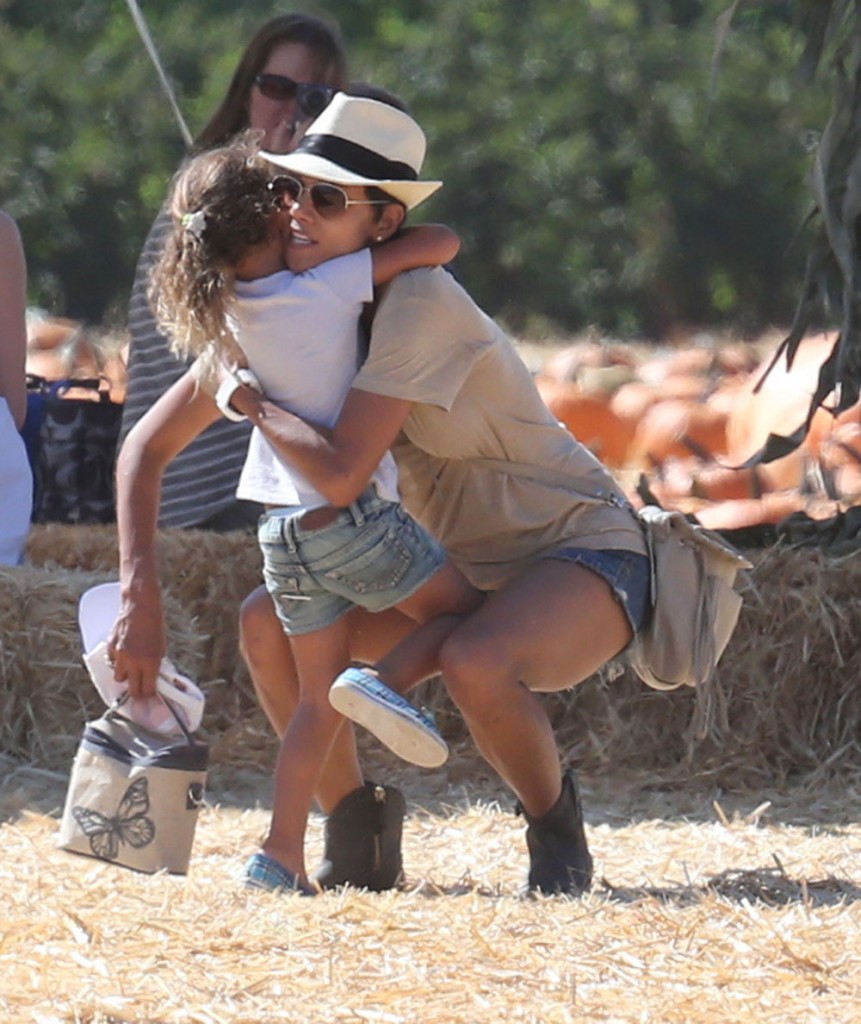 These are photos of Halle Berry and Gabriel Aubry yesterday at a pumpkin patch in Simi Valley, CA called Stu Miller's. At first I thought that they were at seasonal paparazzi target, Mr. Bones' pumpkin patch, in L.A. In that case both of them would have known that they would be photographed. Several photographers were there to document the custody handoff of Gabriel and Halle's four year-old daughter, Nahla. We can assume that one of them called the paps. Judging by how much we're seeing Nahla with her mom, it might be Halle who alerted the media, but she claims to be afraid of the paparazzi after all. This couldn't be a photo op to promote Cloud Atlas, Halle's epic film with Tom Hanks, out later this month. (It looks incredible, I'm actually looking forward to it.) Did Gabriel call the paps in order to get under Halle's skin? It doesn't take much.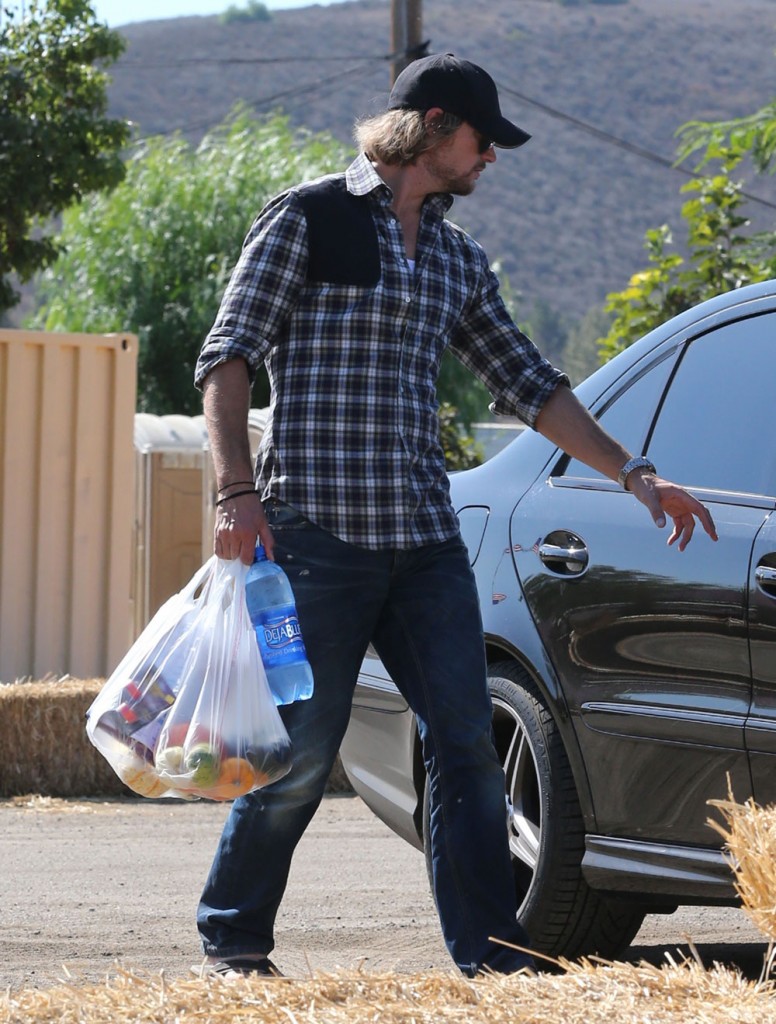 The title of this story is somewhat misleading, as it's hard to believe it's possible for Halle to get along with Gabriel, and there are no actual photos of these two even speaking to each other. It looks like Nahla spent some time with her dad, went off to be with her mom and then Gabriel went his own way. It's a little sad actually. How must it be for a kid to have to see their parents actively ignore and avoid one another? It's better than fighting I guess.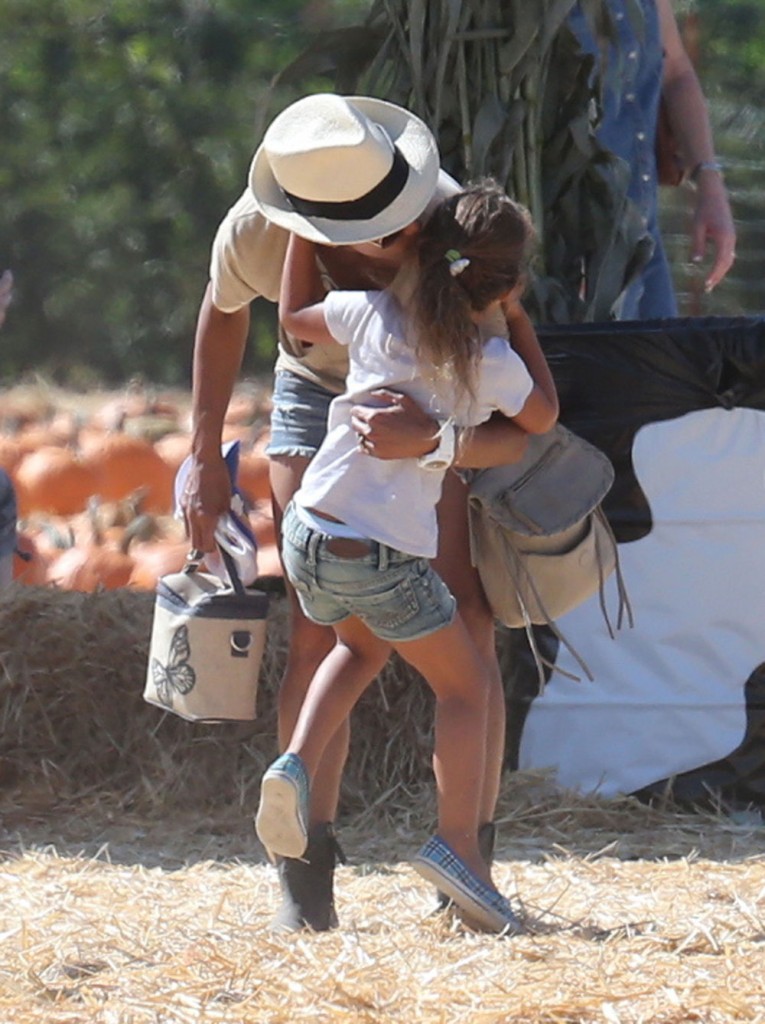 As TMZ reports, Halle Berry's bid to move to France with Nahla is ongoing. We heard in late August that the case was about to be wrapped up within a couple of weeks, but obviously that hasn't happened. Judging by the lack of reports about it, I would guess that it's delayed and/or not going in Halle's favor.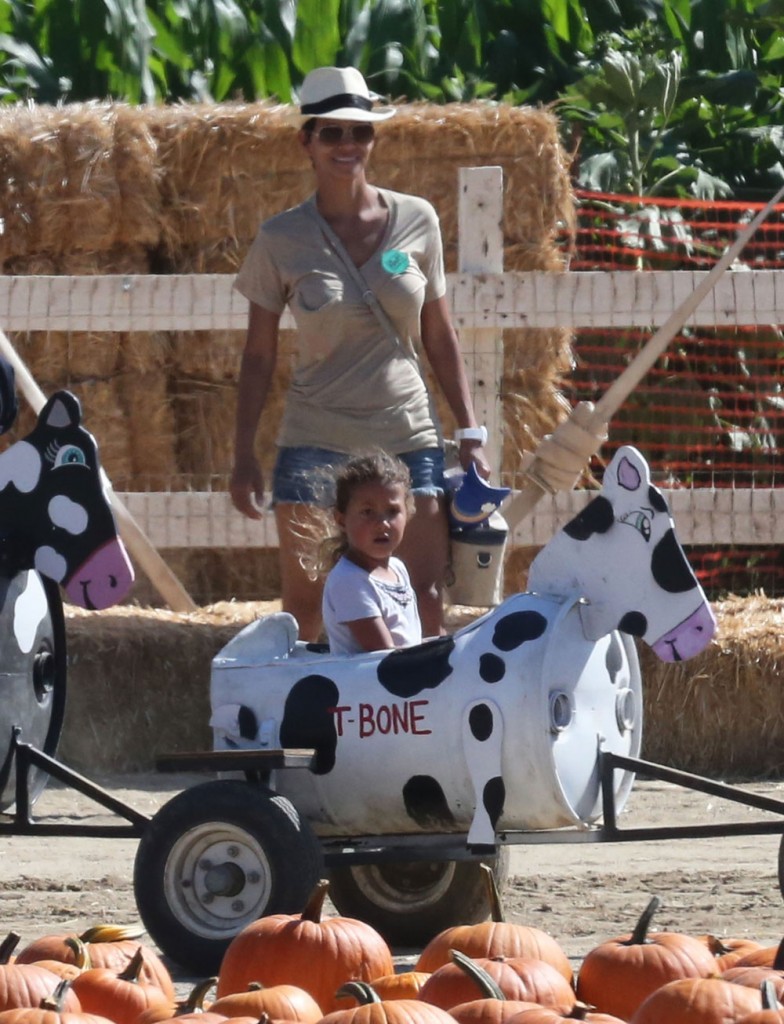 Instead of complaining about Halle's boots, I'll end on a positive note. It looks like Nahla is having fun and this reminds me to take my kid to do some fall activities this weekend. We went to a pumpkin patch and corn maze last year (an easy one, I hate the scary ones where you can get lost!) and it was a blast. Fall is my favorite season by far. Halloween is the best!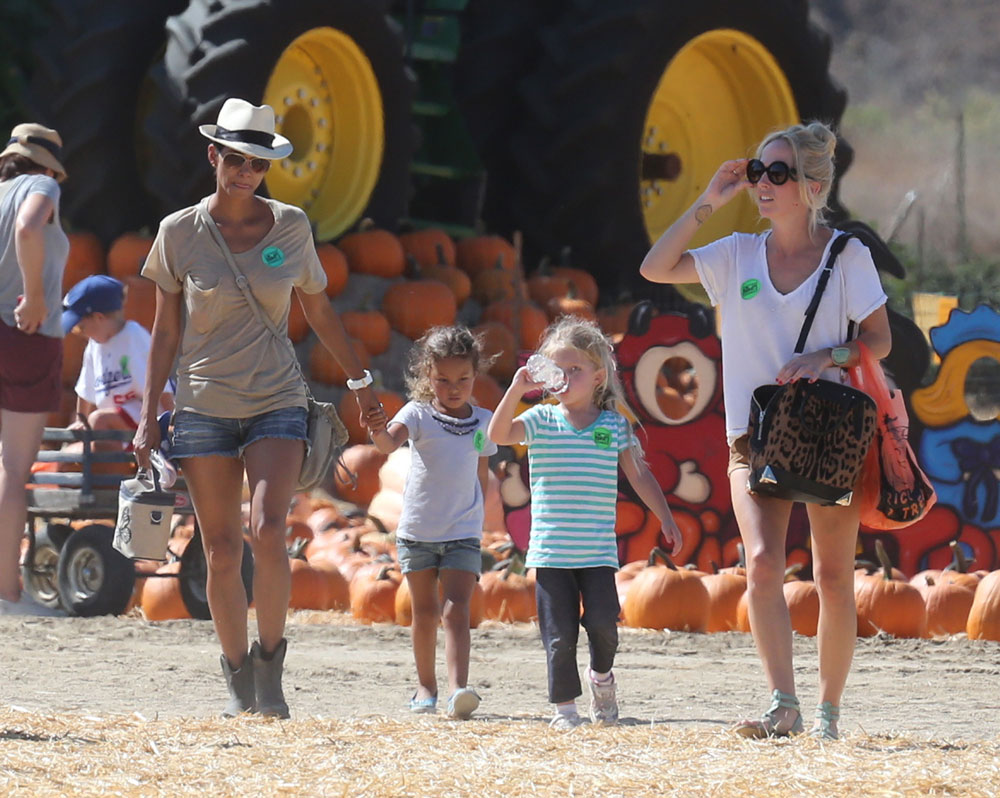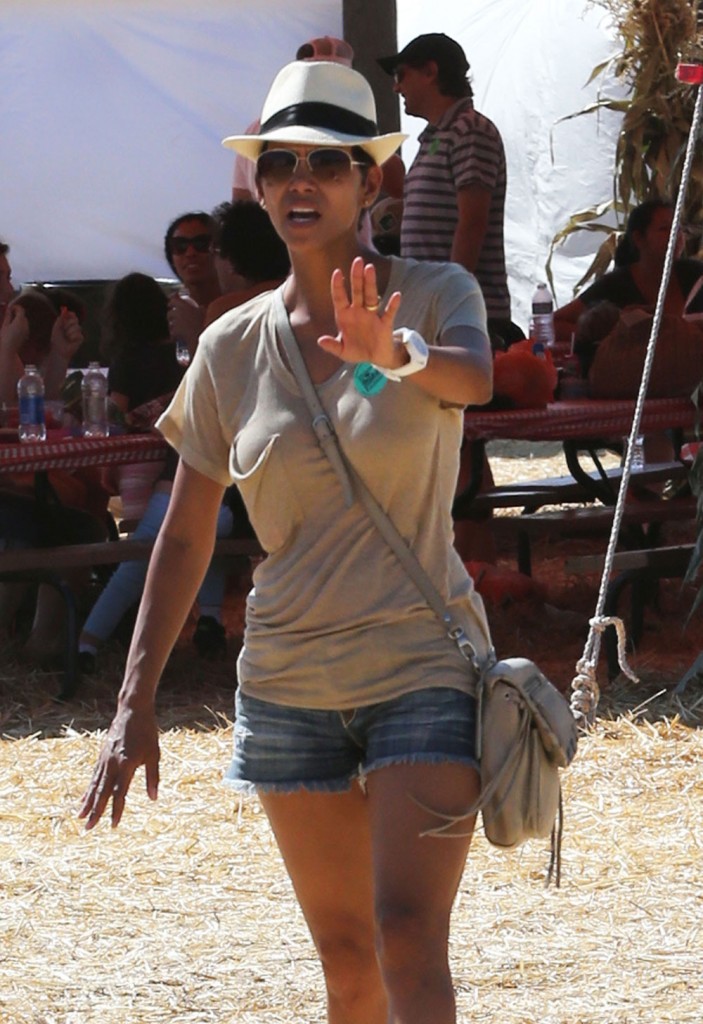 photo credit: FameFlynet