Halle Berry is going to have her fiance testify in her custody battle, will it backfire?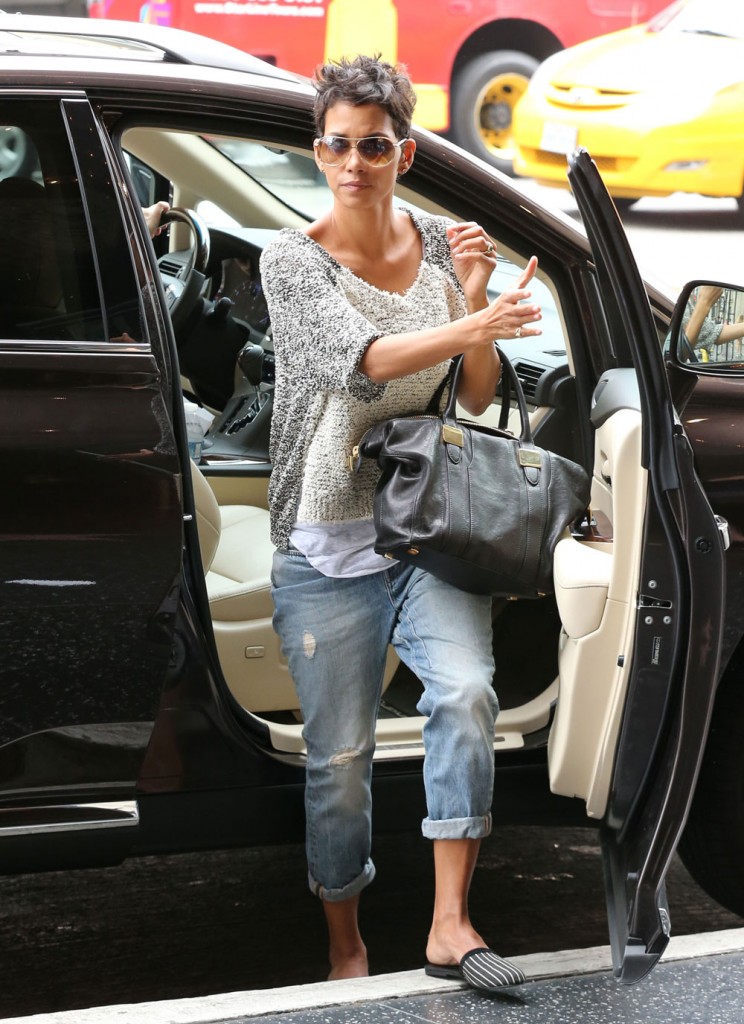 The Halle Berry custody battle rages on, and Halle's people would like us to think that it's all going in her favor. I consider this latest TMZ report spin from Halle's camp, as is a lot of what gets reported by TMZ about her. I could be wrong, it could be a totally genius idea to have her new fiance, Oliver Martinez, testify on her behalf about how much better the paparazzi are in France compared to L.A. Or it could just make her reasons for wanting to move to France with her daughter seem transparent and the paparazzi excuse will come across like as much of a smokescreen as it looks like from the outside. At least I'm hoping that happens. Here's TMZ's report:
Halle Berry has a secret witness she's going to call to the stand to support her bid to take Nahla to Paris — her fiance, Olivier Martinez.

Sources close to the case tell TMZ … Halle's lawyer will ask Martinez — a famous actor — about his experience with paparazzi in Paris. Martinez will say the photogs are far more respectful and less aggressive in gay Paris than their counterparts in the US of A.

Martinez will also discuss their living arrangement and his involvement with Nahla. He will also tell the judge that Halle is a class A mother.

As for how the case is going, we're told baby daddy Gabriel Aubry is having trouble making his case. On Thursday, one of Halle's expert witnesses left the courthouse early without even testifying — he was there to counter one of Gabriel's experts, but there was no need for a rebuttal because sources connected with Gabriel tell TMZ … his expert kinda crashed and burned.
The last we heard from Gabriel's side, the official child custody report recommended that Nahla not be separated from her father. So I doubt that this is as cut and dried as Halle's people would like to have us believe. That said, I truly don't know how this is going to turn out. Halle seems to stop at nothing to get her way, and I only hope that the judge can see through that. Having her new fiance testify on her behalf seems like dumb and arrogant move, one that may backfire on her.
Radar reported reported last week that Halle and Gabriel's custody trial would last "another 10 full days," so we may be hearing something about this next week. That is unless Halle calls in more of her besties to try and bolster her case.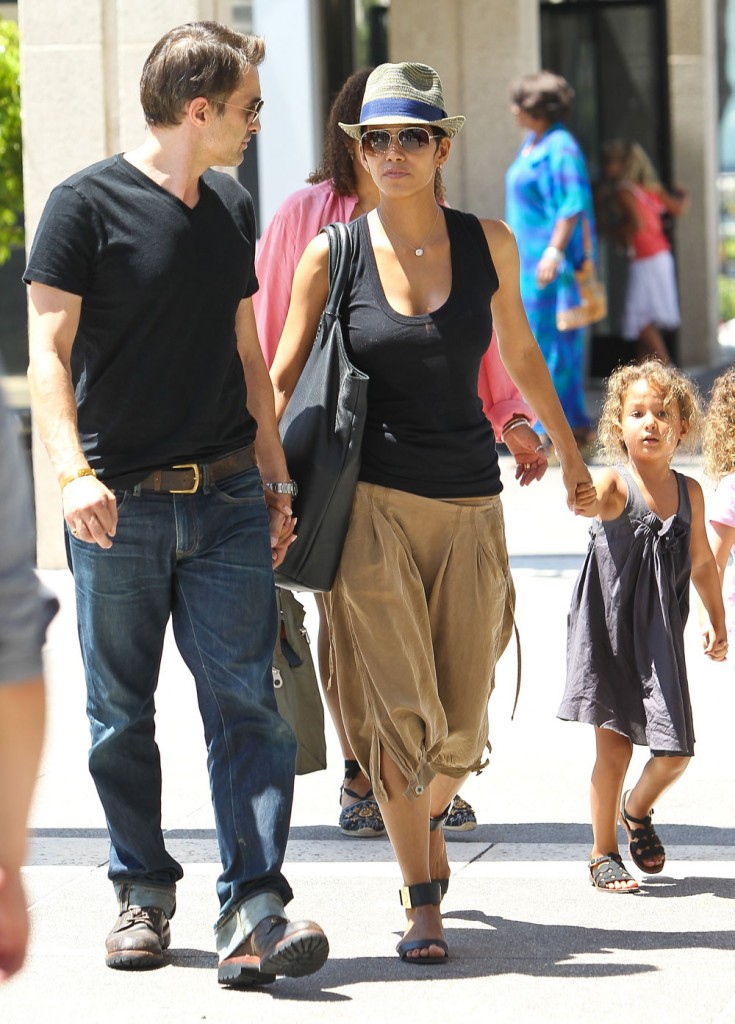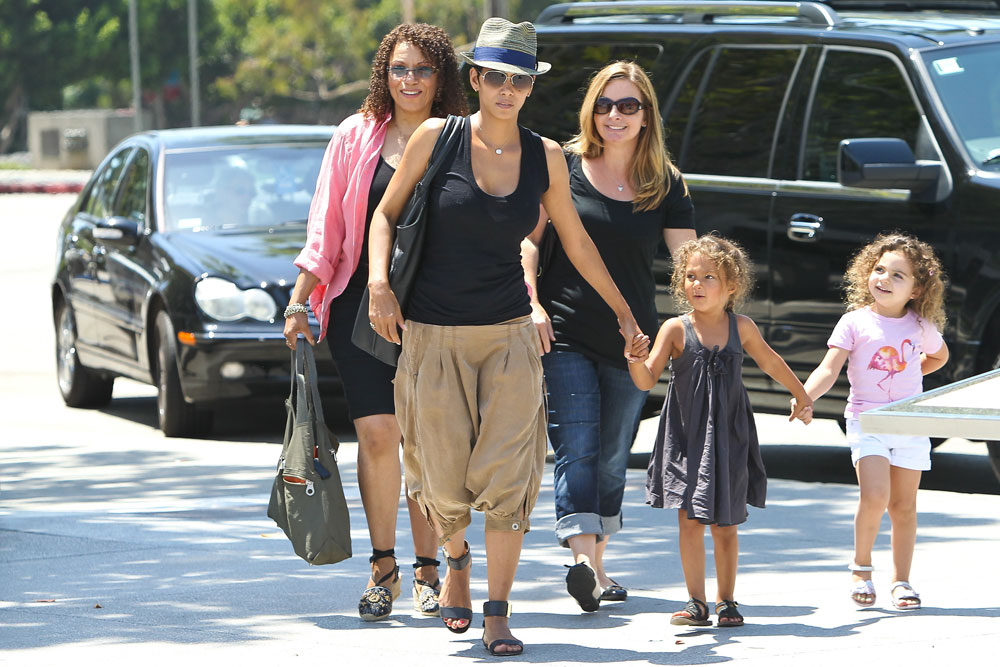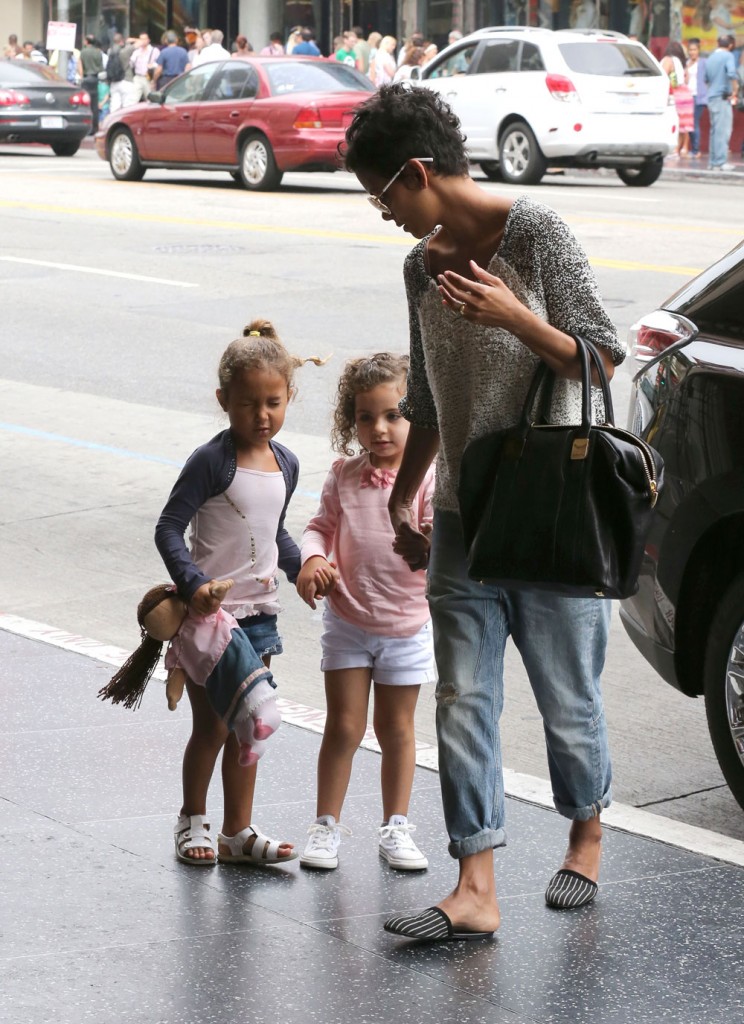 Halle is shown out at the movies with Nahla and a little friend on Saturday. She's also shown out with Olivier on 8-11-12. Credit: FameFlynet and WENN.com
Written by Celebitchy

Posted in Custody battles, Gabriel Aubry, Halle Berry, Olivier Martinez, Photos

- Mariah Carey lip synced on American Idol [CDAN]
- Colin Firth is looking good [Lainey Gossip]
- Internet celebrity charged with murder! [D-Listed]
- What is Paz Vega wearing? [Go Fug Yourself]
- New bachelors on The Bachelorette [Reality Tea]
- Goodbye to The Office [Pajiba]
- Bachelor Sean's fiance cheats on him [Evil Beet]
- Britney Spears out with her man [Popsugar]
- Nina Dobrev works it [Popoholic]
- Cindy Crawford needs to lay off the 'tox [Celebslam]
- Who said it: Carrie Bradshaw or The Dalai Lama? [Buzzfeed]
51 Responses to "Halle Berry is going to have her fiance testify in her custody battle, will it backfire?"