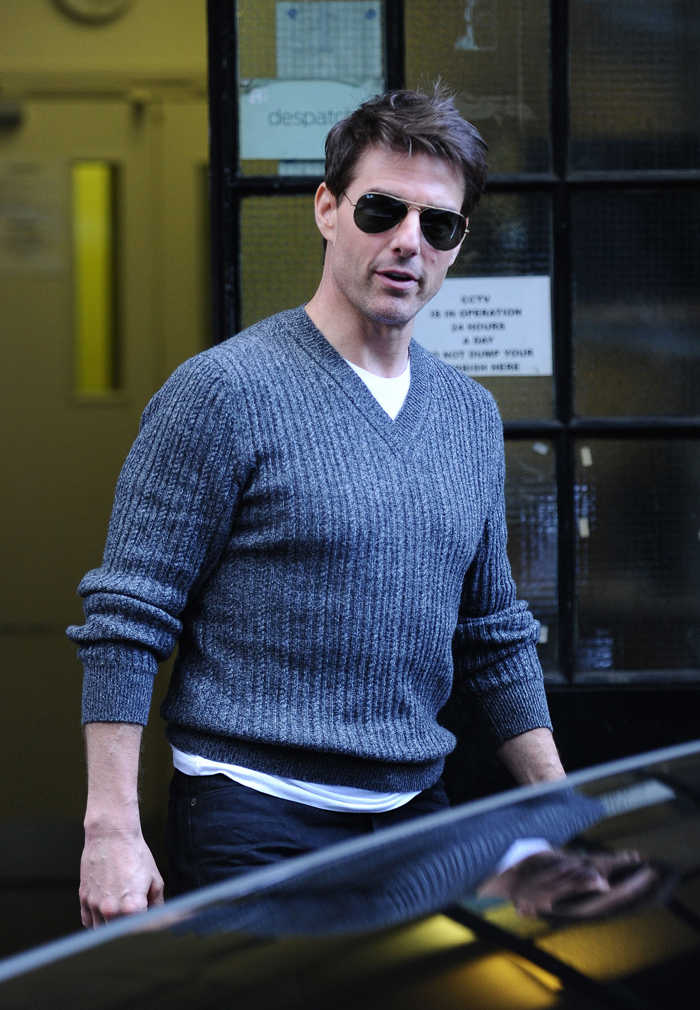 This week's issue of Star magazine claims to have breaking revelations about Katie Holmes and Tom Cruise's divorce papers after getting a hand on a copy of the file. Of course, we've already heard a lot of the information that Star presents, especially about the settlement amount and custody of Suri as well as Suri's sizable trust fund. We've also already gathered that Katie probably got to keep all her marriage loot and have learned that the divorce papers themselves were very simple because most of the details were already hammered out in the couple's prenuptual agreement (which was so extensive that it filled seven banker's boxes).
There are a few new details about how the divorce went down though. The news actually broke on a Friday afternoon (June 29) while Tom was in Iceland filming Oblivion, and the assumption was made that Katie pulled the plug on purpose while he was out of the country. Not so much. Instead, Katie served Tom while he was in the States for a few days while filming Oblivion (which included happily posing with shameless members of the NYPD) and attending his Friar's Roast where no one was allowed to mock him. Then Katie's team didn't release the news until days later — perhaps as a courtesy to Tom.
Now the details of serving the papers are rather interesting. Tom received for the papers via FedEx, which is an acceptable method of service in the court's eyes. Also (and this is the detail I like best) Katie requested that a copy of the papers be forwarded to his email address too. Get this — Tom's email address begins with "1makdaddy" — isn't that such a Tom Cruise thing? He still really thinks that he's the guy from Risky Business. According to Urban Dictionary, mack daddy is "a term used to describe a man with an unusual power over women, and is derived from the French and later Louisiana Creole patois term 'maqereau,' which means 'pimp.' Adding 'daddy' makes it mean 'top pimp.'" Hilarious! CB, Kaiser, and I were trying to figure out Tom's full email address, and the general conclusion was that "1makdaddy@scientology.org" might be the one. Use that information well, people. Here are the relevant portions of Star's story: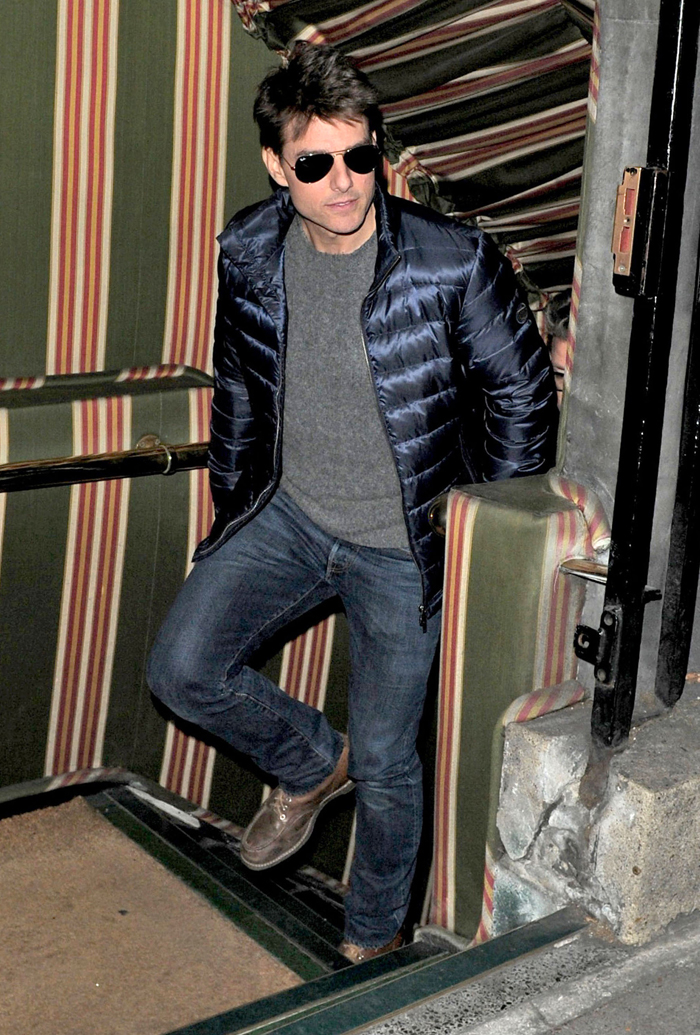 Fourth of July fireworks, indeed! Just a few days before that holiday, a horribly unhappy Katie Holmes and her legal team began the process of officially pulling the plug on her five-year marriage with Tom Cruise, blindsiding the movie superstar with her first divorce documents.

And the way that his soon-to-be-ex planned on delivering the paperwork to her "heavily restricted," globe-trotting hubby is just one of the surprising details in the superstars' divorce file — viewed exclusively by Star! The papers provide a fascinating window into the manuevering behind the A-list breakup.

On June 27, an "affidavit in support of order to show cause" was filed by Katie, who foresaw problems with having Tom physically served her divorce filing, because of his "full-time security team that is with him twenty-four hours per day, seven days per week. He travels only on private planes and filed into private landing strips. When he travels by car, it is a motorcade with multiple cars going at the same time to serve as decoys. Put simply, it is impracticable if not impossible to effect personal service upon his person.

Katie's solution? Knowing that Tom would be returning to his NYC residence "on or about July 4," she requested FedExing the papers to him there, and also requested sending them to his personal email address — which begins with the handle "Imakdaddy."

[Tom] was served with the divorce papers on Une 28, and he and Katie agreed on a divorce settlement on July 9. Two days later, Tom underscored in the court papers that he was waiving his right to contest the divorce and consented to "this action being placed on the uncontested divorce calendar immediately." An insider tells Star, "It seems that may be the moment where Tom could have said to himself, 'I've lost Katie for good.'"

The divorce was finalized on Aug. 17. "Some see Tom as one of the most controlling actors in the world, and no one would have been surprised if he'd fought Katie tooth and nail, especially regarding Suri's custody and upbringing," the insider adds. "Ironically, I think, this has put him in a better light."
[From Star, print edition, October 22, 2012]
This timeline makes sense because Tom was oddly photographed leaving the Greenwich Hotel while he was in NYC during that time period, so I guess he got served at his apartment (Katie had probably secretly moved a lot of her crap out already) and bailed but had to stay in the city for a few days due to his filming commitments. And he put on a happy face (just like Tom does) the whole time until he went back to Iceland.
Also, I can easily believe that Tom's team thinks he look like a nice guy because he didn't give Katie a difficult time regarding the divorce, but I think we all know he had his reasons (including the undeniable fact that Katie has a ton of dirt on him). So while Tom continues his jet-setting lifestyle to this date, Katie was photographed taking the subway a few days ago. A bystander notes that she gave him "a wink and a smile," and the man duly Tweeted, "Uh oh, wonder if Tom Cruise will be jealous."
Meanwhile, an article in this week's issue of In Touch ups the ante on Tom's absence in Suri's life. It has now officially been over two months since he's seen his youngest daughter. Bad news, Tom. Bad news.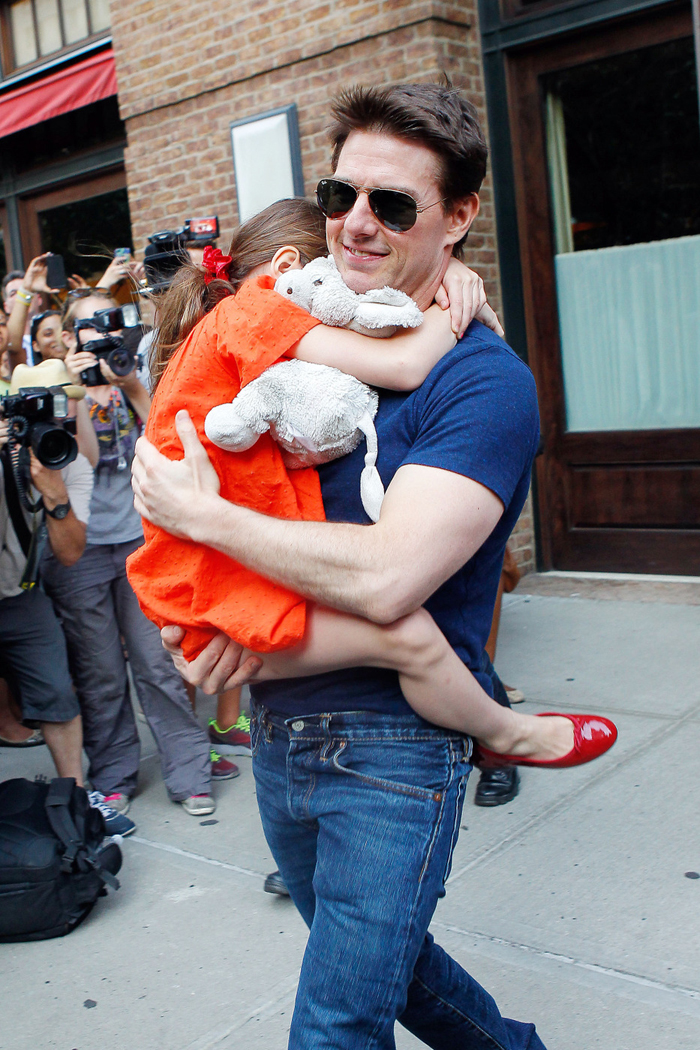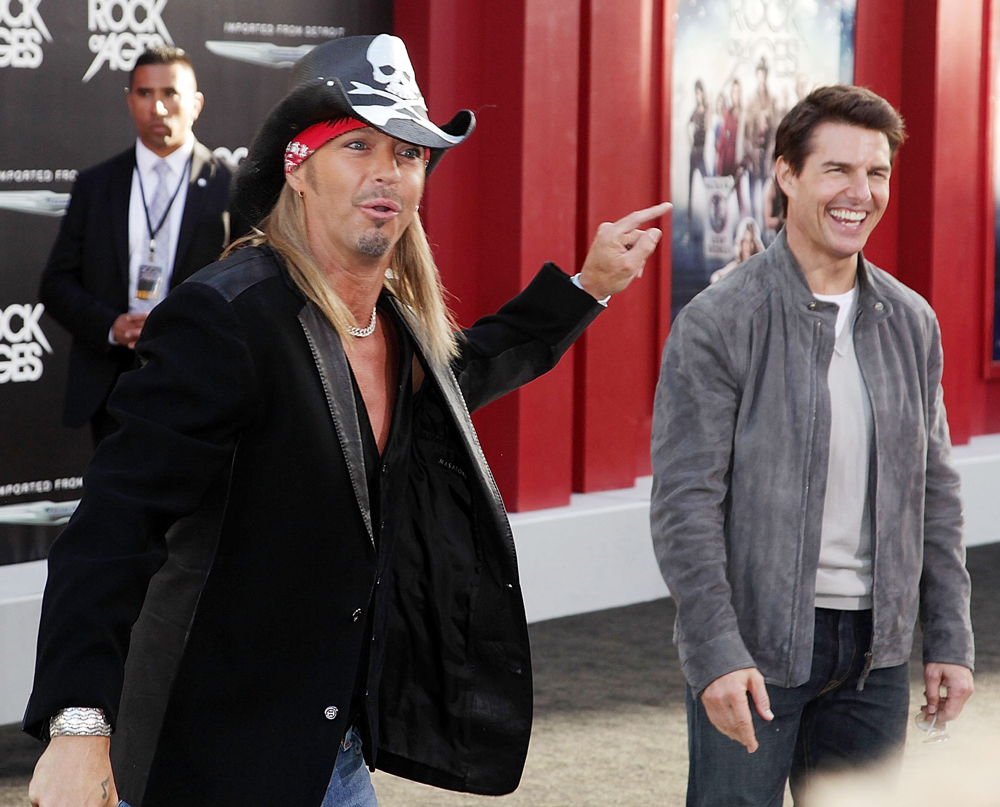 Photos courtesy of Fame/Flynet, Pacific Coast News, and WENN