Tom Cruise set Suri up with a "sizable trust fund": good idea or too much?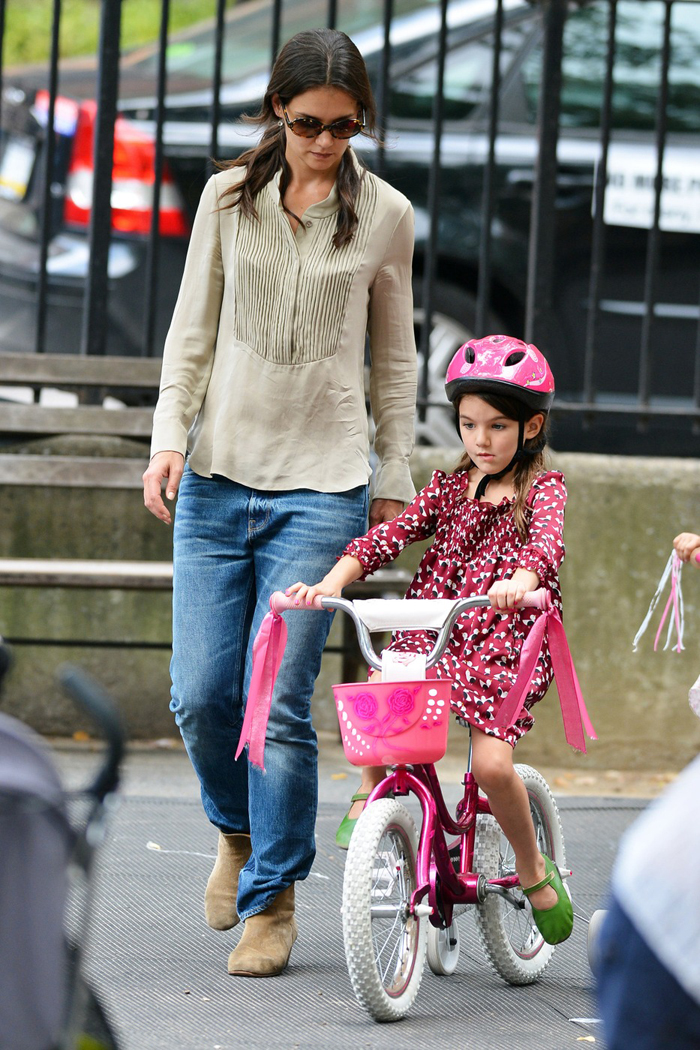 Last week, we heard that Katie Holmes would be receiving a hefty amount of child support ($33,000 per month) from Tom Cruise in addition to him footing the bill for all of Suri's medical, educational, and recreational-type expenses. Katie (seemingly voluntarily) opted to forego alimony. I agree with Kaiser that Katie probably got to keep all her loot and also either got some sort of payout by way of the prenuptual agreement or another means that had nothing to do with the divorce proceedings.
The details that have leaked about the divorce settlement have to do with Tom providing for Suri, and this latest bit of news is no exception. It turns out that Katie (allegedly) requested that Tom set up a trust fund for Suri, because she was concerned that Suri should always have financial security. And the story follows that Tom had absolutely no problem doing so. Now I'm wondering whether this leak comes from Team Cruise to make him look like the generous guy who always has his wallet open because it seems like a given that Suri would have a trust fund since her father is one of the richest movie stars in the world, right? Team Cruise is not known for its subtlety: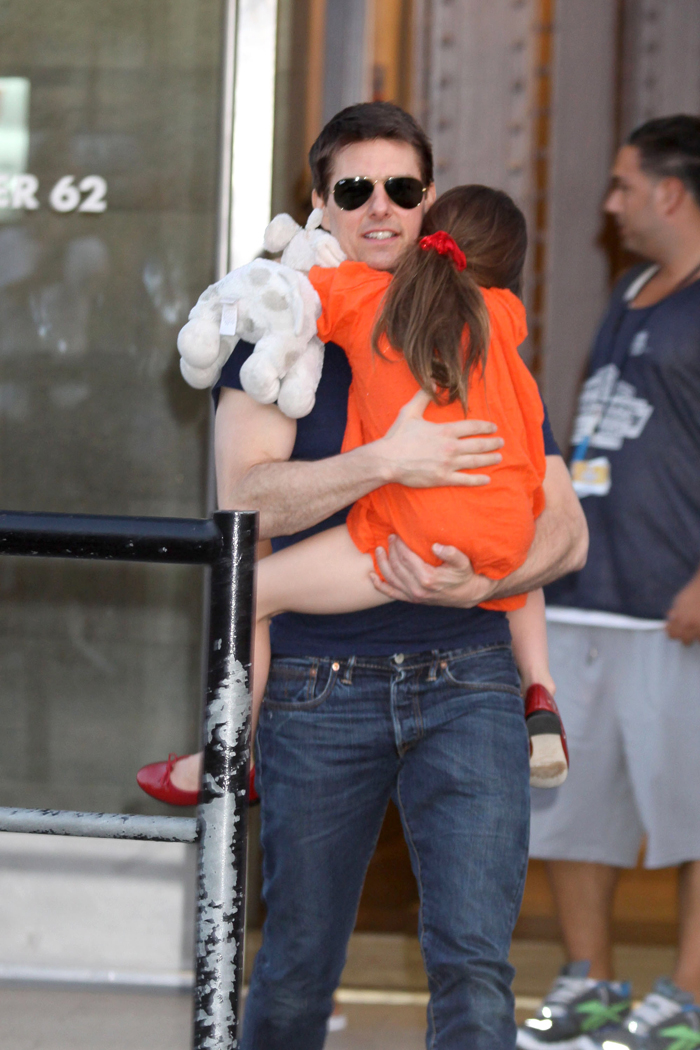 One of the main factors during divorce talks between Katie Holmes and Tom Cruise was the Dawson Creek actress' insistence on a sizable trust fund being set up for their daughter, Suri, RadarOnline.com is exclusively reporting.

"Katie wanted the trust fund put in place for Suri so that their daughter will be able to tap into after she turns eighteen years old," a source close to the situation tells RadarOnline.com exclusively. "Katie has absolutely no access to the money and didn't want to. She just wanted to ensure that Suri would have financial security as she becomes an adult. It's a sizable trust fund, but Suri won't be able to fully legally claim it until she is in her 30s. Tom had no problem with the request and planned on doing it for Suri anyway."

Holmes will have primary custody of Suri, with Cruise having liberal visitation. The former couple married in 2006, with Holmes deciding to pull the plug on the marriage earlier this summer.
[From Radar Online]
Obviously, there are benefits to Suri having a trust fund when she grows up, and I think it's a good idea that she can't access the money until she's well into adulthood. Tom can certainly afford to set up all three of his children for life, so Suri should receive what Connor and Isabella have access to as well. Perhaps Katie was concerned that Tom would cut Suri off if she reached adulthood and refused to come back to Scientology. In any event, it's smart for Katie to have made the point that she didn't want to be able to personally access Suri's future stash.
Of course, I could go on about how kids with trust funds never really learn the value of money, but let's face it — I would have killed to have a nice trust fund to pay for college and a first home. Since Tom is able to provide the money to put one up, there's really no reason why Suri shouldn't have it. I mean, what else would he need that extra money for … to buy more lifts?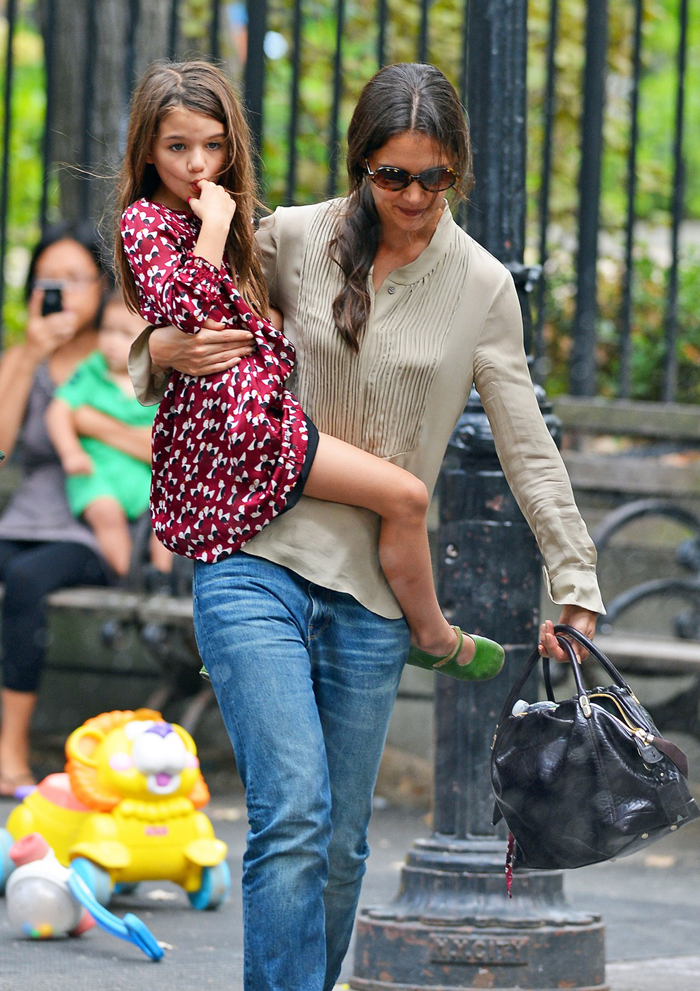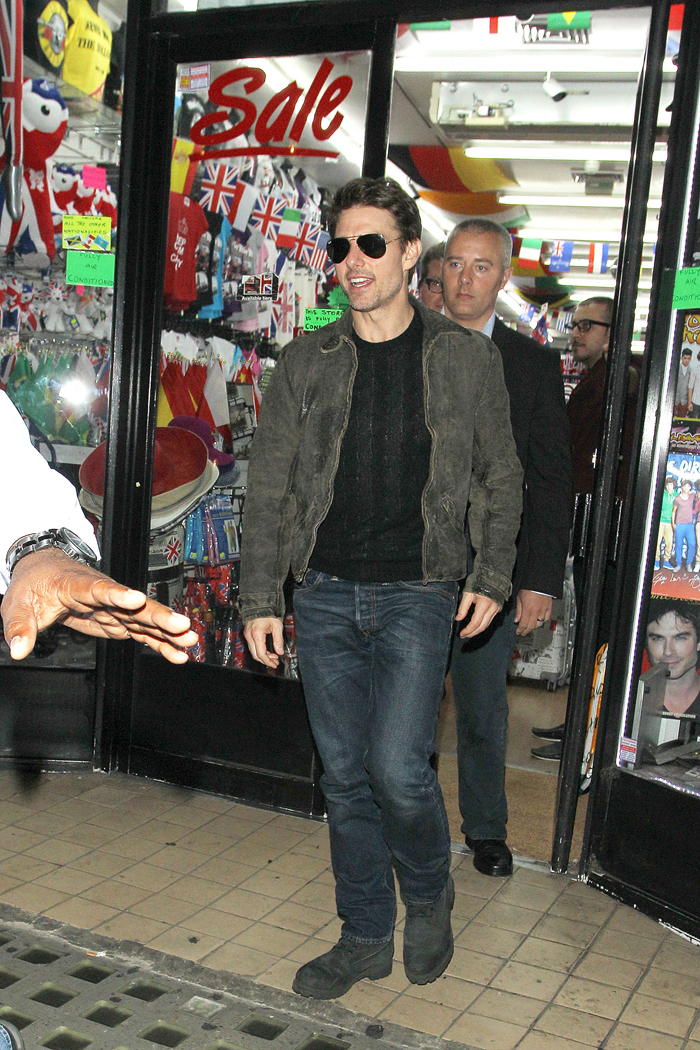 Photos courtesy of Pacific Coast News and WENN
Written by Bedhead

Posted in Katie Holmes, Suri Cruise, Tom Cruise

- Who butchered the National Anthem? [D-Listed]
- Rob Lowe never ages [Lainey Gossip]
- What is Vanessa Hudgens wearing? [Go Fug Yourself]
- Summer guide to reality TV [Reality Tea]
- Game of Thrones recap [Pajiba]
- Tan Mom's music video [Buzzfeed]
- Amanda Knox is broke [Starcasm]
- Backstage at the Billboard Awards [Popsugar]
- Miley is still stuck in the 90s [Popoholic]
- Blind Items revealed: Adam Levine [CDAN]
- Hugh Hefner bought Crystal Harris a house [Celebslam]
- What happened to Aimee Teegarden? [The Blemish]
51 Responses to "Tom Cruise set Suri up with a "sizable trust fund": good idea or too much?"