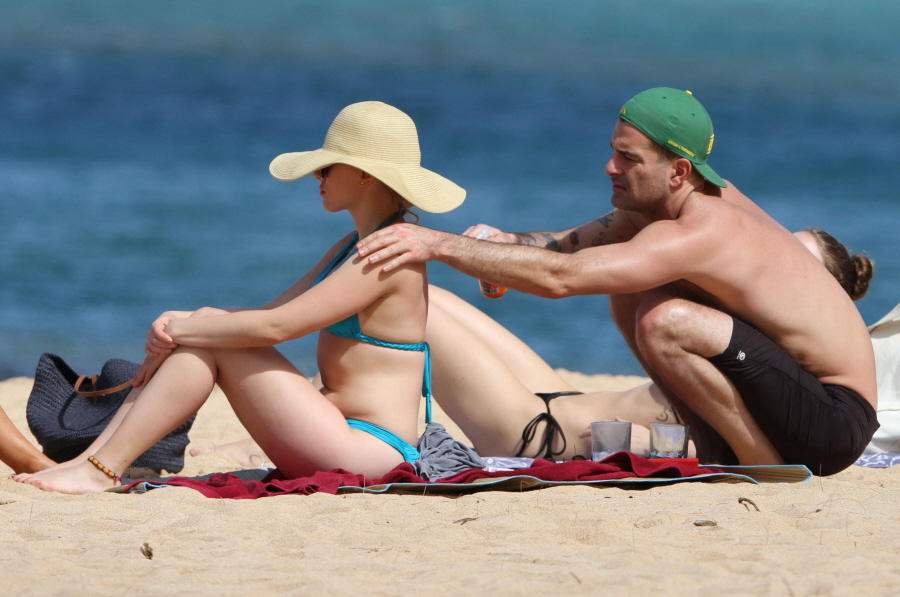 Scarlett Johansson has been dating ad man Nate "The Most Beautiful Man" Naylor for most of the year. Sort of. I mean, as far as I know, Scar and Nate have been seeing each other since, like, January-ish. But Scarlett being Scarlett, she's always got Boy Drama. During their relationship, Scarlett has also been spotted looking date-y with Bradley Cooper, holding hands with Jared Leto, and looking friendly with her 1970s-style, Farrah-haired bodyguard. My take? I think Nate Naylor is Scar's "official" boyfriend but the girl is a player, she's always been a player, and she has flirtations and lovers on the side. Well, start up the Denial Machine because The Mail claims (again) that Scar and Nate are done:
Sultry Hollywood actress Scarlett Johansson has broken up with her boyfriend Nate Naylor. The 27-year-old Lost In Translation star, left, met the dashing advertising executive in January – after splitting up with 52-year-old actor Sean Penn – and the romance progressed quickly, with Nate, 38, all but moving into her Manhattan apartment.

But last month she was pictured cuddling up to and holding hands with her ex-boyfriend, actor Jared Leto, 40, during a speech at a political rally in North Carolina.

At the time she insisted they were just good friends and her representatives adamantly denied that she and Nate had split, saying: 'Scarlett is still dating Nate. This is very innocent. Scarlett and Jared have remained friends, nothing more, nothing less.'

But just a few weeks later Nate – who is a dead ringer for Don Draper from the TV series Mad Men and who has posted hundreds of violent and sexually charged bondage photographs on his personal website – has moved all of his belongings out of her flat and the relationship is over.

'They never officially lived together, but Nate has moved all of his stuff out and back into his apartment,' says a source. 'The relationship is over. It has not been amicable.'

Scarlett's representative declined to comment last night.
Did you notice how "someone" dropped in a line about Nate being a "dead ringer" for Jon Hamm/Don Draper? Bitch, please. Dear Nate: you can talk about your own beauty until you're blue in the face, I still think you look like an overly-groomed d-bag. Anyway, from what I can see, Nate and Scarlett were still "together" in August, when they were photographed in Paris. But that's the last time they were seen together? So who knows? I tend to think Scarlett's probably single again. At least I hope she is, because Single Scarlett is a lot of fun. I want to see her with someone fun now… maybe Jeremy Renner? I think they would be really sexy together.
UPDATE: Yep. They're over.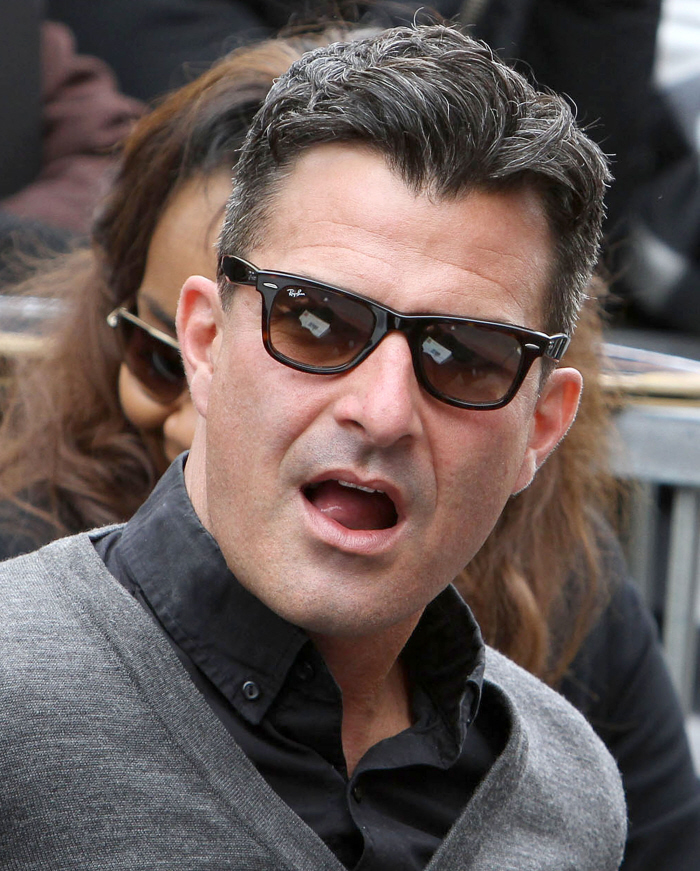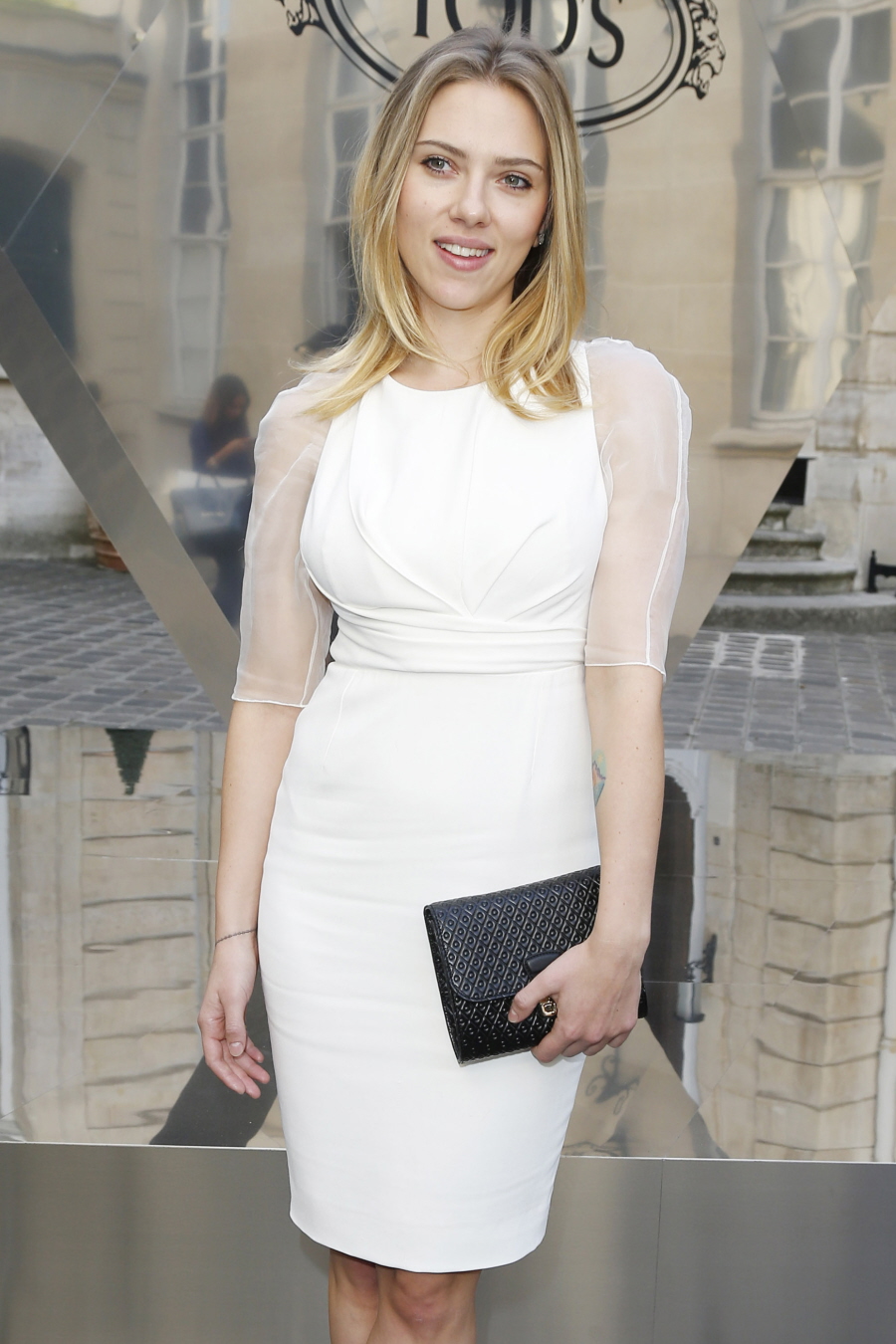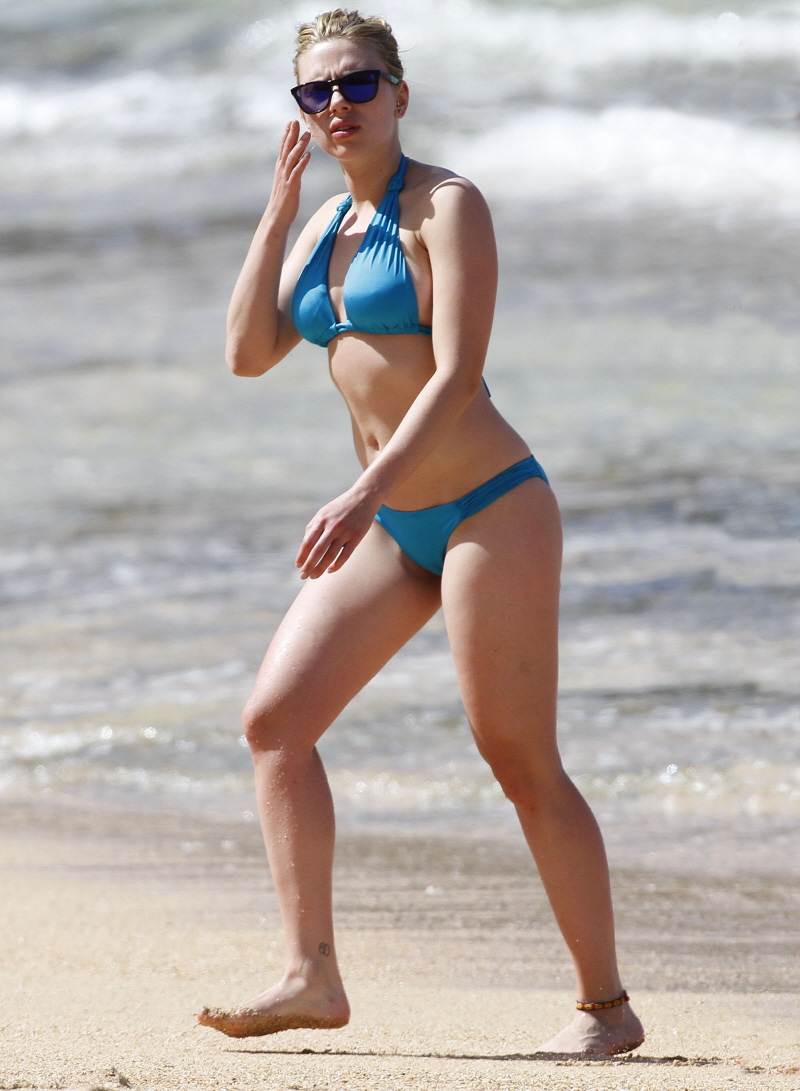 Photos courtesy of WENN, Fame/Flynet.