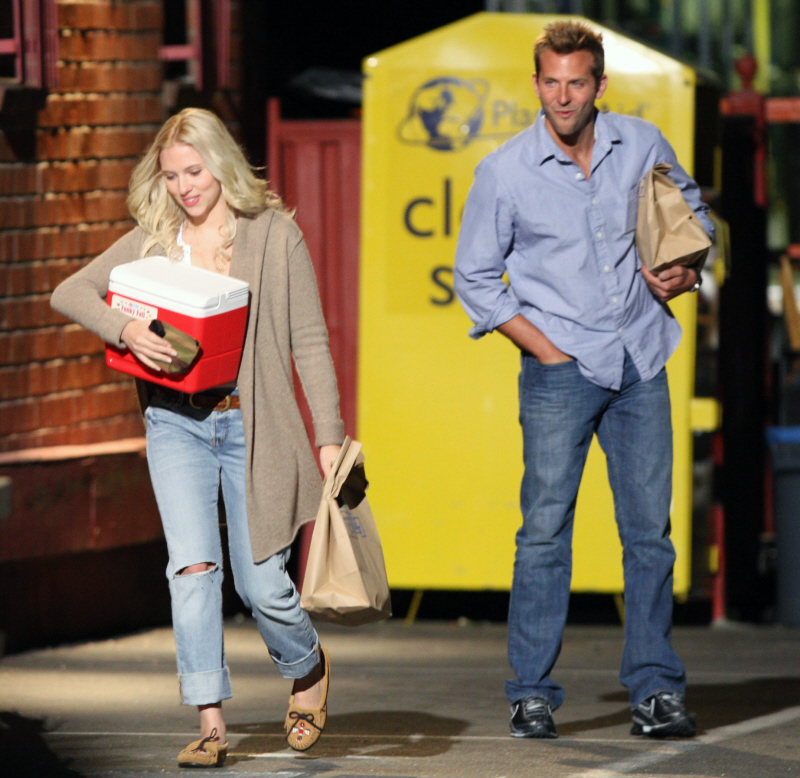 On Friday, Bedhead discussed a tabloid story claiming that Scarlett Johansson's "most beautiful man in the world" boyfriend Nate Naylor is something of a wimp. ScarJo and Nate were apparently in some club, and some club douche was trying to grind on ScarJo, and Nate did nothing about it. I'm not saying he should have started a club brawl or anything, but "keeping your seat and not saying anything" isn't a great option either.
Which brings me to an important question: is it possible that ScarJo is tiring of her most beautiful man in the world? Perhaps. I've always pegged Scarlett as the kind of girl who easily loses interest in a man, and she and Nate have been seeing each other for some-odd seven or eight months. Perhaps the end is nigh. But would Scarlett dump Nate without a jumpoff in the wings? And is that jumpoff… Bradley Cooper?
They were rumored to be dating back in 2011 after playing love interests in He's Just Not that Into You, and from the looks of things, Scarlett Johansson and Bradley Cooper may be giving it another go, RadarOnline.com is exclusively reporting.

The Avengers beauty,27,and Hangover stud, 37, had a fun, flirty dinner at Wolfgang Puck's restaurant at the Bel Air Hotel on the night of Monday, June 11. There was candlelight, wine, (well, Scarlett had wine) and what appeared to be witty banter, based on the steady stream of giggles coming from their table.

"They seemed very comfortable together and it was pretty obvious they are into each other," an eyewitness tells RadarOnline.com "Bradley seemed almost distracted by Scarlett's beauty, especially since she was wearing a very low cut dress, and Scarlett was totally working her charms. She kept flipping her hair when she laughed at his jokes.

"The chemistry between them VERY evident and they looked totally wrapped up in each other — very cute! They were definitely having more than a "friends" dinner, it seemed pretty obvious they totally have the hots for each other."

Ever the gent, Bradley stood up when Scarlett excused herself for the ladies room, and upon her return.

The handsome actor, who once dated Renee Zellweger and most recently has been in an on-again, off-again relationship with Zoe Saldana, picked up the tab and the impossibly attractive blonde duo relocated to the piano bar for drinks and a change of scenery.
Did anyone just feel a little bit sorry for B-Coop there? I did. Poor Bradley didn't know where to look! Anyway, I remember hearing some stuff about Scarlett and Bradley when they worked on He's Just Not That Into You, and I vaguely remember something last year too. I suspect that they're friends. And I've always suspected that Bradley's type isn't really a Scarlett-esque bombshell, nor a Saldana-esque, ballerina-type. But if we're playing along, I think there's a better chance that Bradley will end up going back to Zoe Saldana.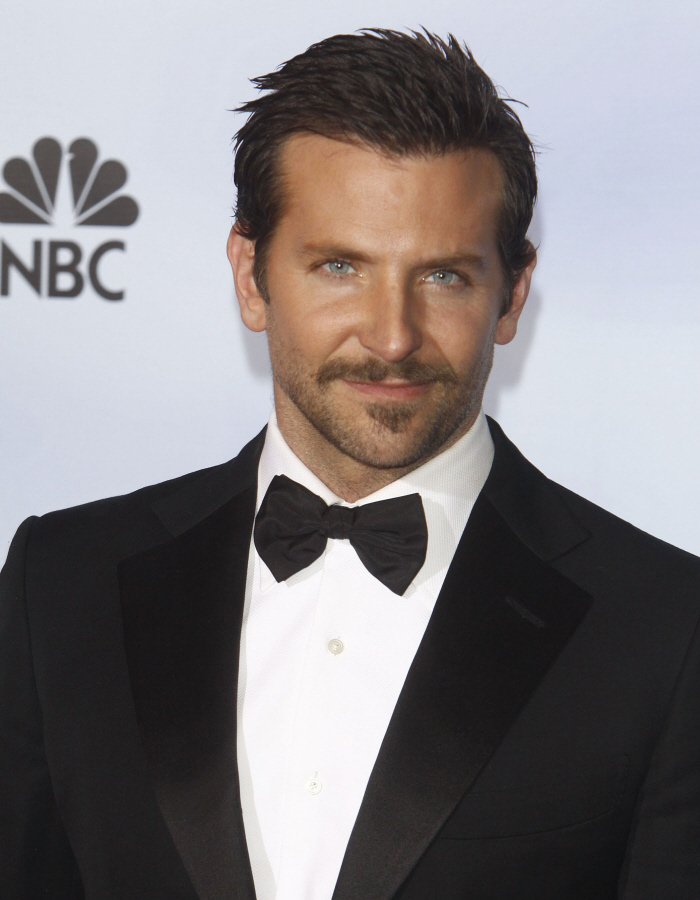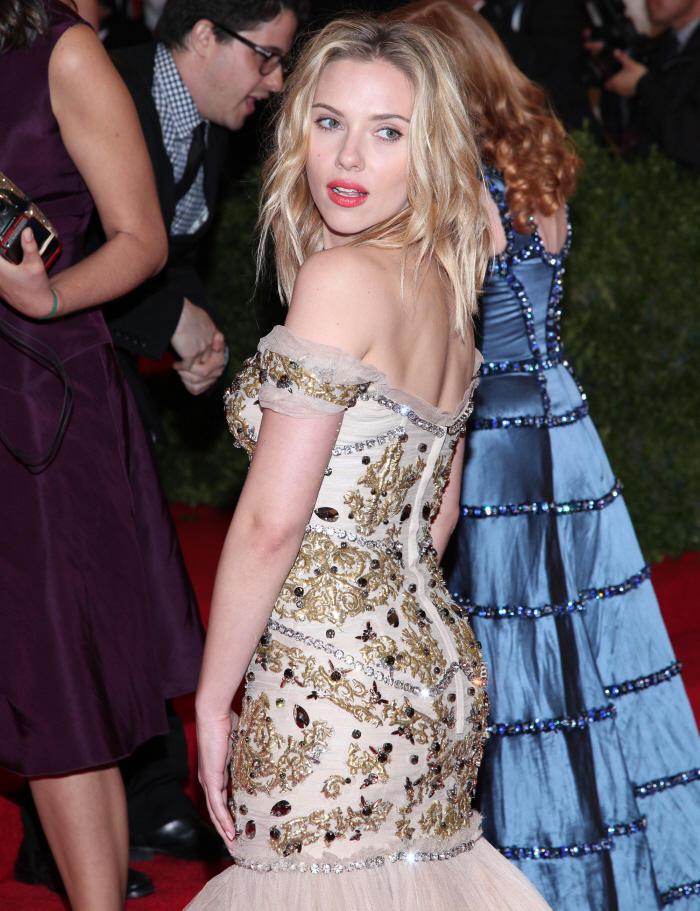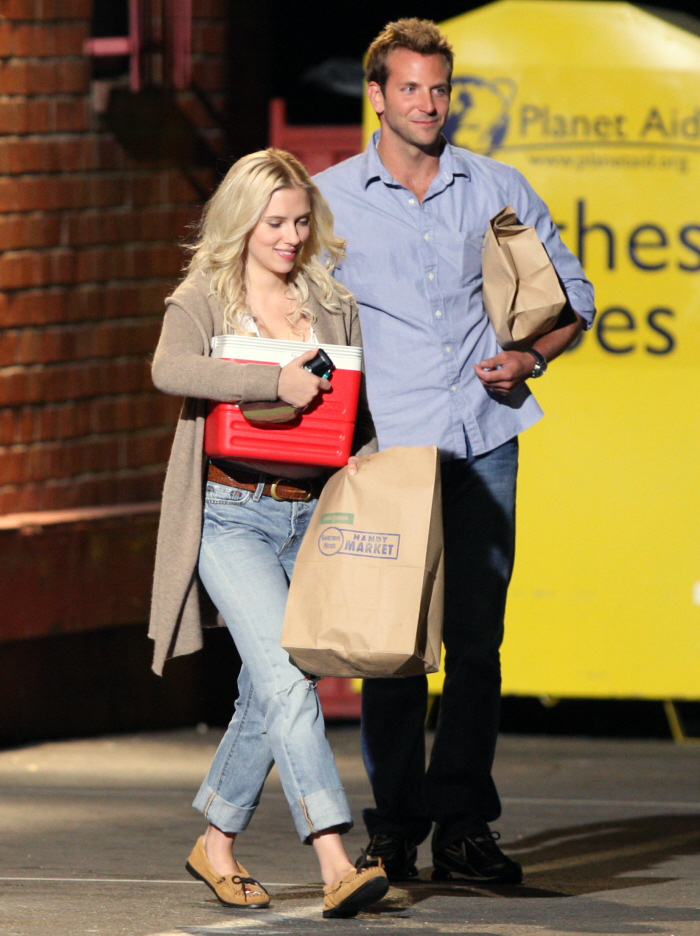 Photos courtesy of Fame/Flynet and WENN.