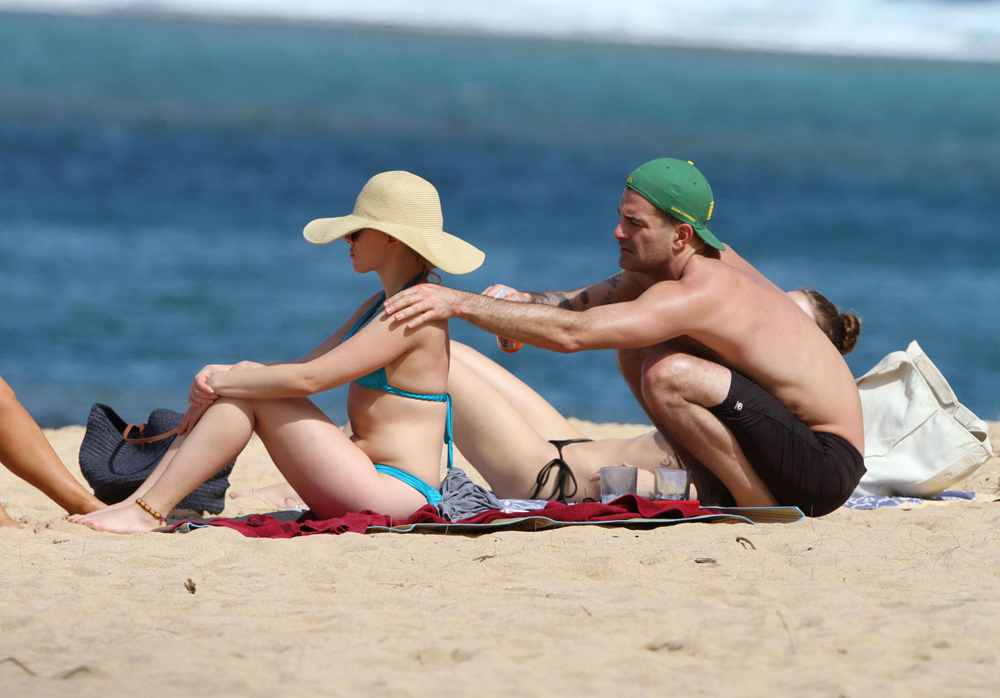 Here's a reminder of how Scarlett Johansson looked on a Hawaiian vacation in February while she showed off her bikini bod and her new (at the time) man, Nate Naylor (the most beautiful man in the universe), rubbed suntan lotion on his back. Since then and despite a glowing People profile, Nate has failed to win over many fans due to some alleged violent tendencies and possible juvenile behavior, and it turns out he may not be very good at doing much for his girlfriend beyond protecting her from a sunburn. According to a story in this week's Star, Nate failed to step up for Scarlett when she needed his help fending off advances from some idiot in a nightclub. What a chump: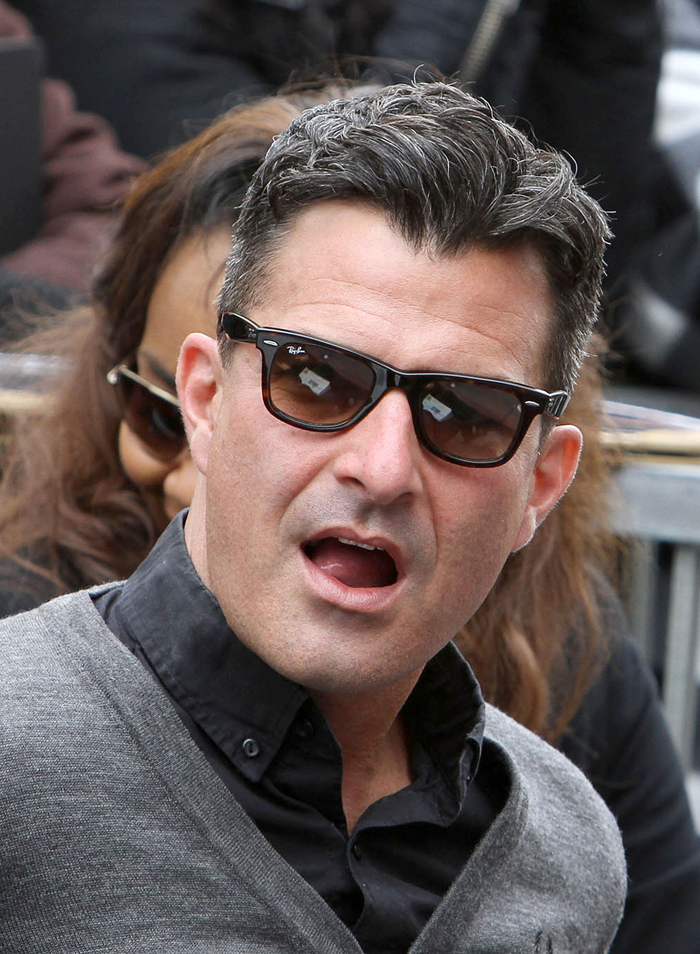 Scarlett Johansson's new man, Nate Naylor, is no superhero! The Avengers star and her boyfriend recently attempted to enjoy an evening at hip New York nightclub The Electric Room, but an out-of-control male fan upset the A-list actress. "He just kept throwing his body toward her, dancing wildly, trying to talk to her and get her attention," an onlooker told Star. "He was relentless!"

The 27-year-old actress was "visibly frustrated," but Nate, 38, "watched like a deer in healights," the source revealed. Finally, Scarlett, in true Avenger form, "jumped up and alerted security, who built a wall of buff bouncers between the sexy movie actress and the threatening fan."
[From Star, print edition, June 25, 2012]
It sounds like Nate might not be such a fantastic catch after all, right? I can see why Scarlett would want to date a relative civilian after exclusively being with famous dudes for many years, but she might want to give this guy up and find one who will actually defend her honor instead of sitting there like a lump while some random idiot gets all up in her personal space.
In other ScarJo news, she's pulling the "deluded actress" card by not only whining about her desire for "anonymity" but also claiming that all that really matters to her is acting, not the other fame-associated stuff that goes along with the profession of appearing in blockbuster movies:
Scarlett Johansson "sometimes" think[s] she is amazing.

The actress has grown tired of being referred to as a sex bomb and wants to be known for her acting rather than her appearance. That said she is proud of the way she looks and hopes to be a role model to other women because of her career success.

"Sometimes yes, sometimes no!" she laughed, when Grazia Italia asked if she ever thinks she is amazing. "I also think there are so many wonderful women out there, and they aren't even actresses! I don't like being labelled as 'the sexiest woman alive'. As an actress I prefer to maintain the anonymity."

The star is divorced from Ryan Reynolds and is now dating again. Although she understands her love life is of interest to some people, Scarlett longs for the day when all that matters is her job.

"I don't talk about my private relationships anymore? I often read many things and don't even recognise myself in what was written. I dream that people stay far away from my private life, but I bet that it will be always a dream?" she said.

The 27-year-old loves everything about her job, explaining there is no better feeling than when she gets a scene just right.

"I can't imagine having a job that makes me happier than acting. I adore my job, especially when you hear the director shouting, 'OK! We have the scene!' This is so satisfying!" she gushed.
[From Belfast Telegraph]
I hear what Scarlett is saying, but she's not articulating her position very well. It must suck to go through a (necessarily painful) divorce and have the public weigh in on what could have happened within the marriage. Still, it's kind of annoying when a multi-millionaire repeatedly discusses how she's just all about the acting when, if that was the case, she could have decided to just do theater for a career instead of showing off her jiggly rack on the big screen.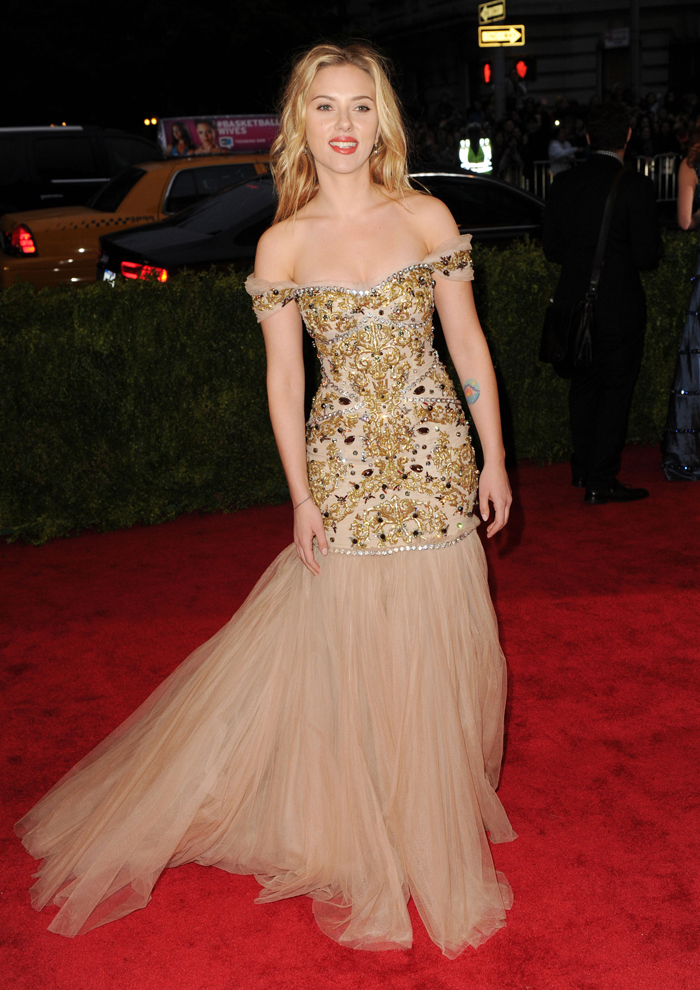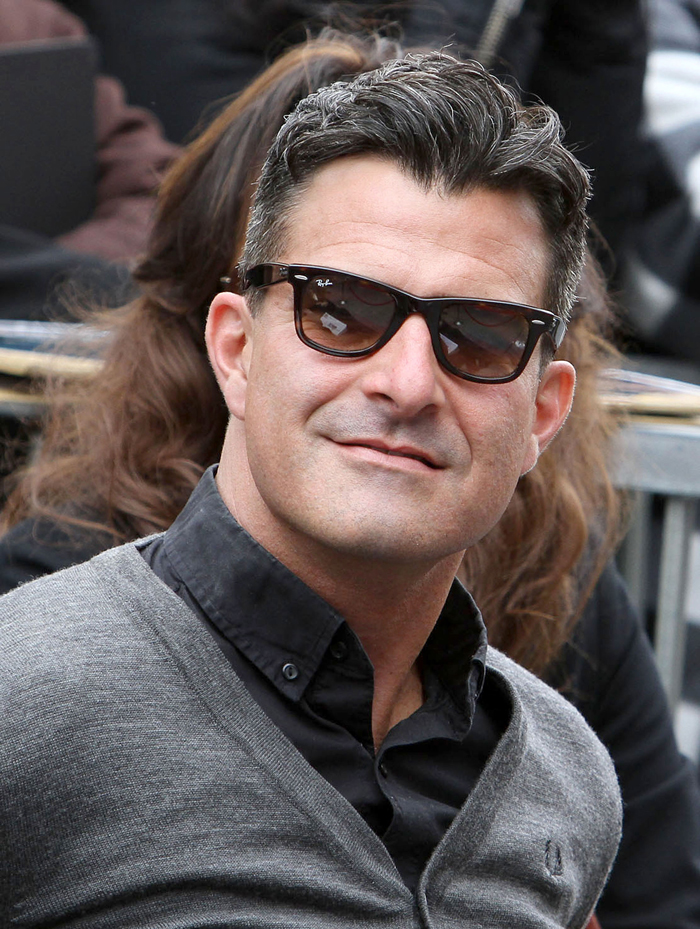 Photos courtesy of Fame/Flynet and WENN