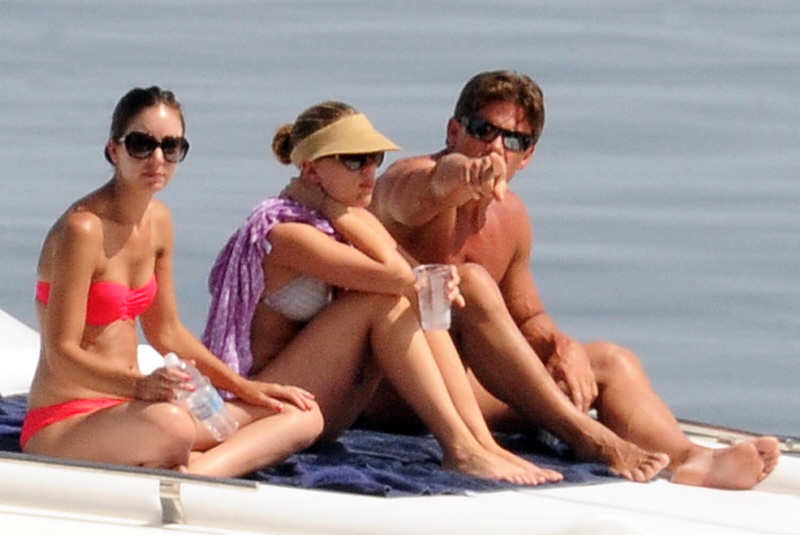 These photos are cracking me up for several different reasons. First of all, Scarlett Johansson is on another glorious beach vacation – she's like the new Jennifer Aniston, I guess. ScarJo's last vacay was in February, and she spent most of the time wandering around Mexico in bikini while her boyfriend Nate "The Most Beautiful Man" Naylor looked boring and curmudgeon-y. So what's so funny about these pics of ScarJo on vacation on a yacht in the Taormina Sea (off the Italian coast)? Well, for one thing, ScarJo isn't with Nate Naylor. Did she finally have enough of that hipster famewhore? Perhaps. Radar still claims that Scarlett and Nate were over in late February, and that's when Scarlett went on a "date" with Bradley Cooper…? But the dude in these photos isn't B-Coop. It's some unknown beefcake who doesn't even have the media training to A) NOT point at the paparazzi like an eager beaver and B) NOT look like he won some kind of boob-lottery by getting to spend this much time in close proximity to ScarJo's rack. So… I guess Scarlett has a new boyfriend. This one doesn't look like a keeper, though. We'll see.
Also: Scarlett's lost weight, right? When she's all stretched out, she looks really small.
In other ScarJo news, you know how they're making a sequel to the wildly successful Avengers? It's a franchise now! And Scarlett is apparently asking for the BIG paycheck to do the next film. The New York Post reports that Scarlett might get $20 million to play Black Widow in the sequel. Of course, this mess originates in the British tabloids, I think – which means it's probably not all true. I would imagine Scarlett is looking for a big payday for the sequel, but I don't know if she or her people think she's worth $20 million for what amounts to a supporting part with extra jiggle.
UPDATE: ScarJo's rep says this dude is her bodyguard. Sure. I don't know why that's supposed to be read as some kind of denial, though. It's possible he's her bodyguard AND her lover.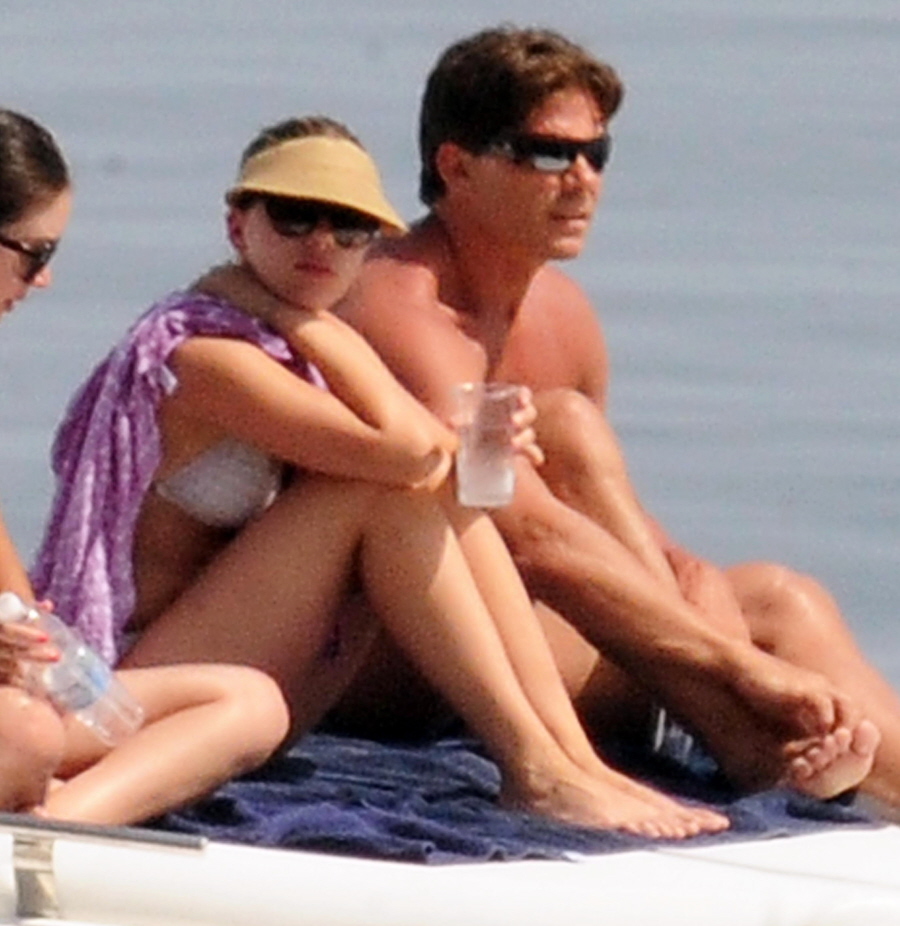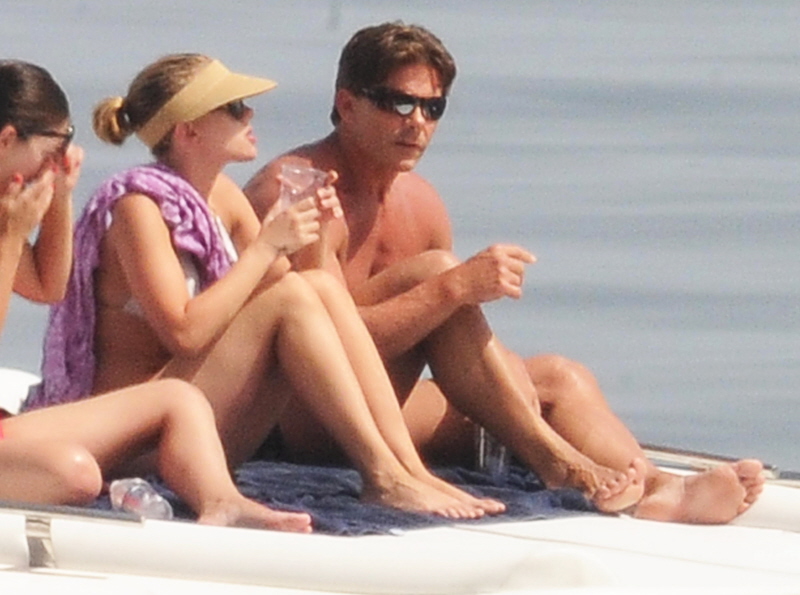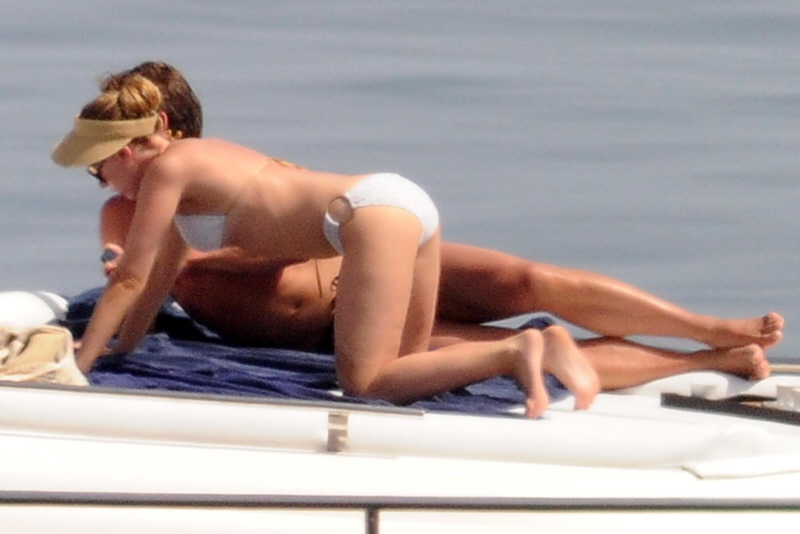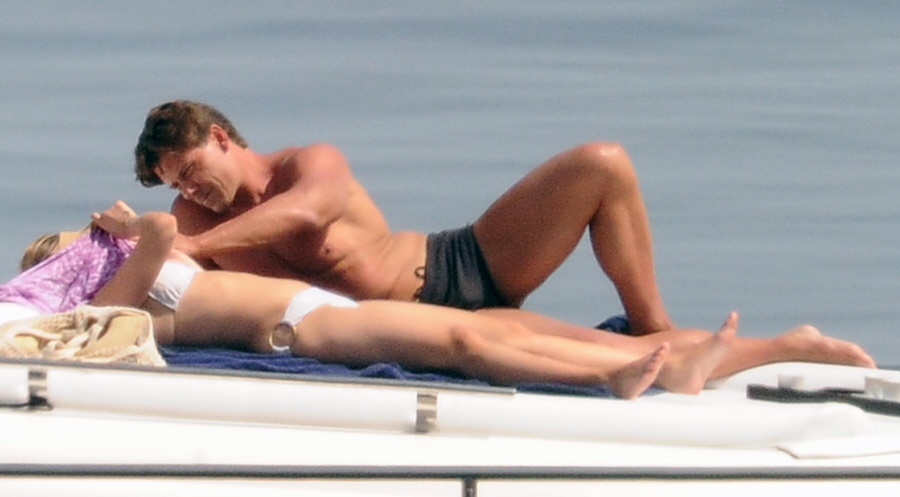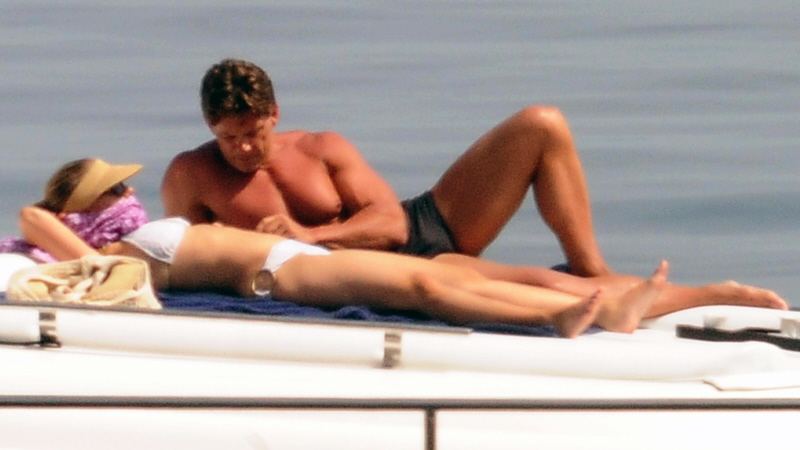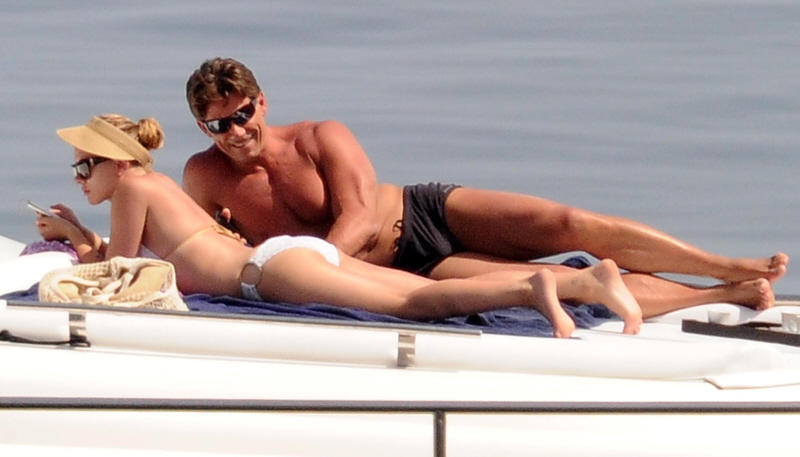 Photos courtesy of Fame/Flynet.