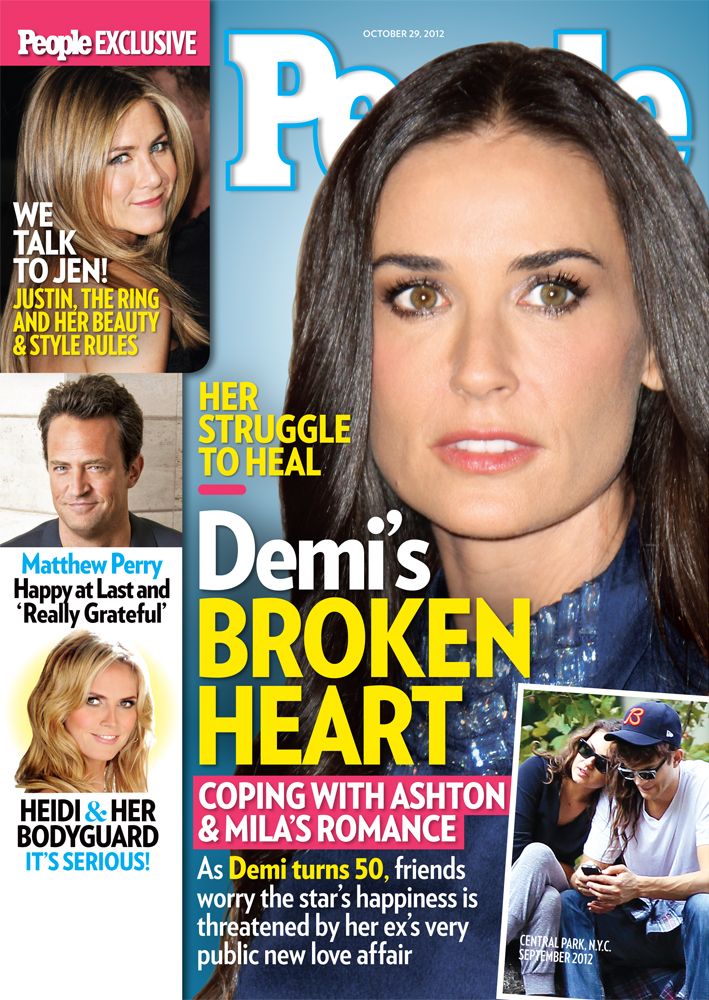 People Magazine, despite its reputation as a celebrity-friendly rag that will run just about any publicist-generated story, has not been the kindest to Demi Moore. We've had the impression that they're firmly in Ashton's camp, judging from their last cover story on Demi, in February after her OD and hospitalization. They titled their online story "Inside Demi Moore's Dangerous Desperation to 'Stay Young and Skinny'" They've run articles about Demi grinding up on young guys while partying with her daughters, and last November, after Demi and Ashton announced their separation, People ran a cover suggesting that Demi's insecurities help drive their split. (Although they did mildly acknowledge Ashton's cheating.)
All of that is leading me to believe that People's latest cover was sanctioned by Ashton, with some details from Demi's side to try and make it sound neutral. Demi is said to be "jealous and frustrated" and "threatened" by Ashton's public romance with Mila Kunis. Of course she is. I mean I believe this easily. So I guess all those tabloids reports on Demi's reaction to her ex's new relationship were true. Here's a preview of their cover story:
The actress, who will mark her 50th birthday on Nov. 11, is wrapping a challenging year: Her 6-year marriage to Ashton Kutcher, 34, ended last November in the wake of the actor's public cheating scandal; she was hospitalized last January; and since then she has endured intense scrutiny of her well-being.

Multiple sources close to her circle say some friends are worried Moore hasn't fully recovered. Her thinness is still raising concerns, a source tells PEOPLE in this week's cover story: "Her friends aren't convinced she's all better."

Now, with her milestone birthday fast approaching, she must cope with her ex's very public new romance with actress Mila Kunis, 29.

One source close to her says she is "jealous and frustrated" by the romance.

Another insider says the actress is taking Kutcher's cheating the hardest.

"What was humiliating was having her husband cheat on her in such a public way," the insider says. "But once that happened, she has not looked back."

But another source maintains she's doing well: "As hard as it has been, despite the depression of going through a divorce, she came through it."

For much more on how Demi is coping, her relationship with her three daughters and why Demi and Ashton have yet to finalize their divorce, pick up this week's issue of PEOPLE
I really want to hear why Demi and Ashton haven't "finalized" their divorce. I don't think we've seen any evidence that they've even filed, and I buy the stories that they were never legally married. The evidence otherwise is very weak.
It's been at least year since Demi was with Ashton, but I get why it's hard for her to move on, and painful to see Ashton hanging all over Mila in public. (It's painful for us, too, and we have no personal connection to these people.) Obviously Demi needs to let go, though, and find something else to focus on. She needs to get a hobby or something, since it's not like her daughters are welcoming her back into their lives.
Here's what I'm wondering – why is People running this story? Is Demi bugging the sh*t out of Ashton, and did he sanction this as some kind of "move the F on" message to Demi? That's my theory.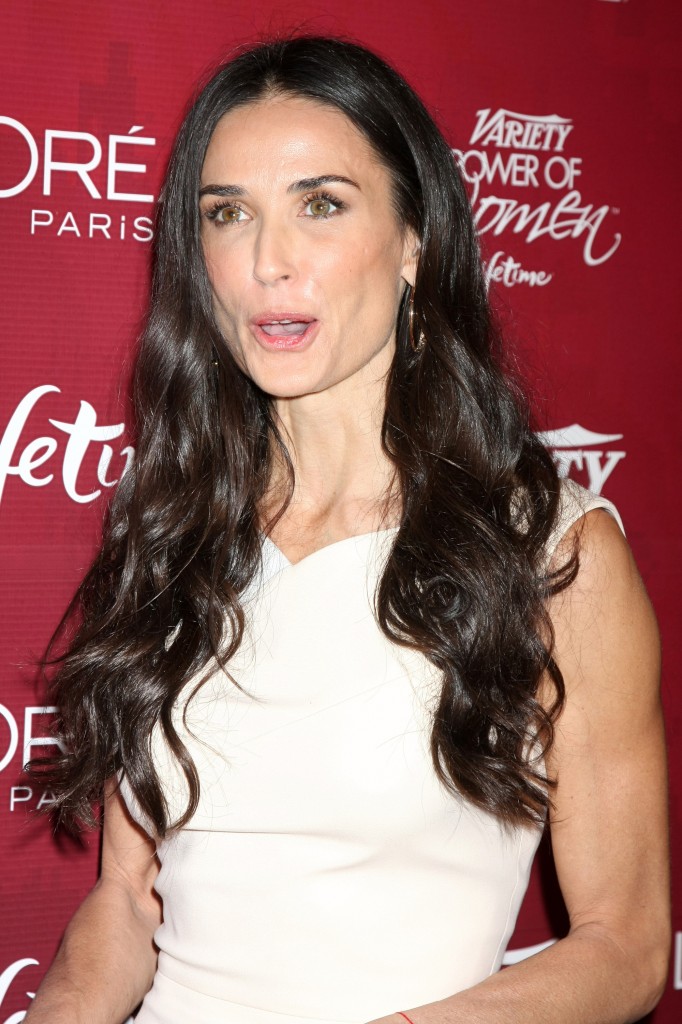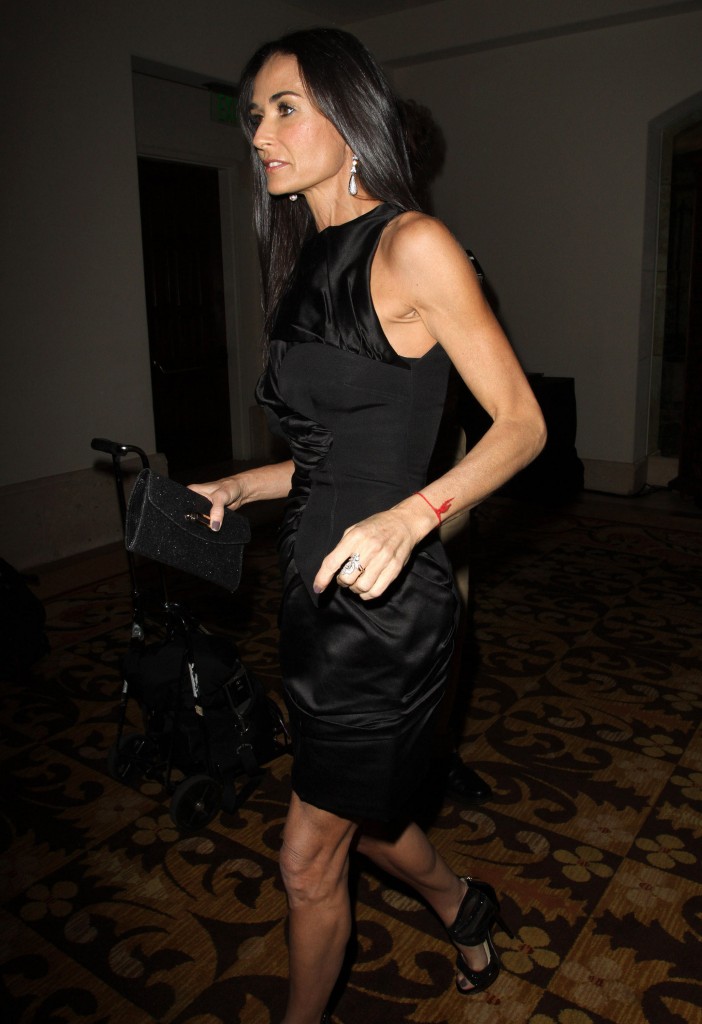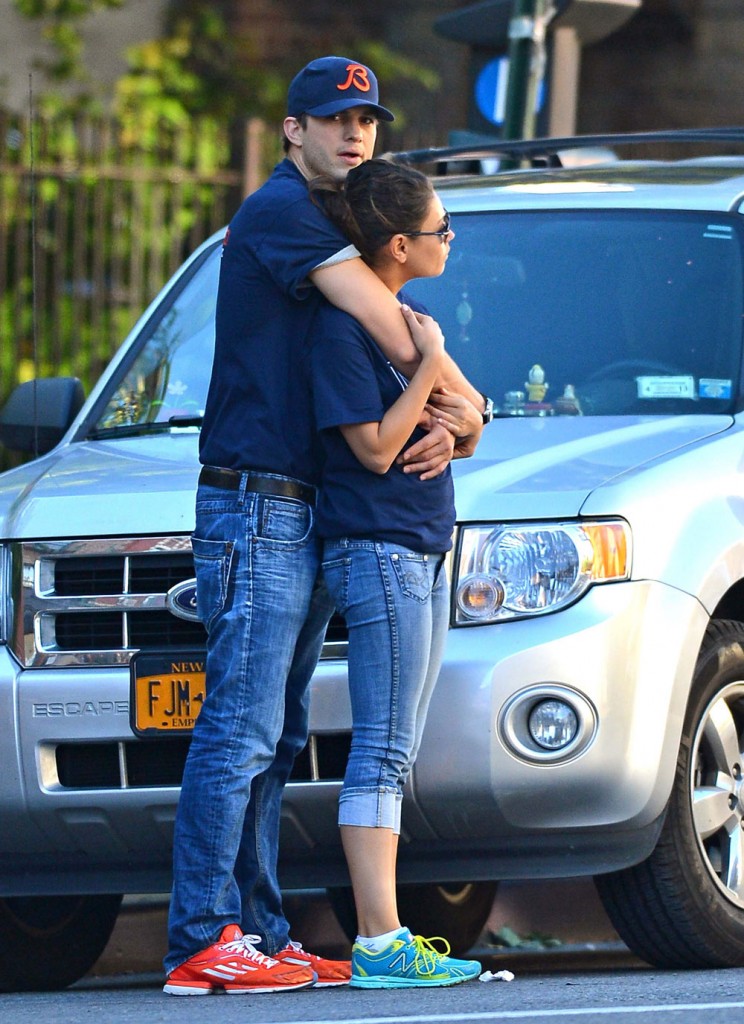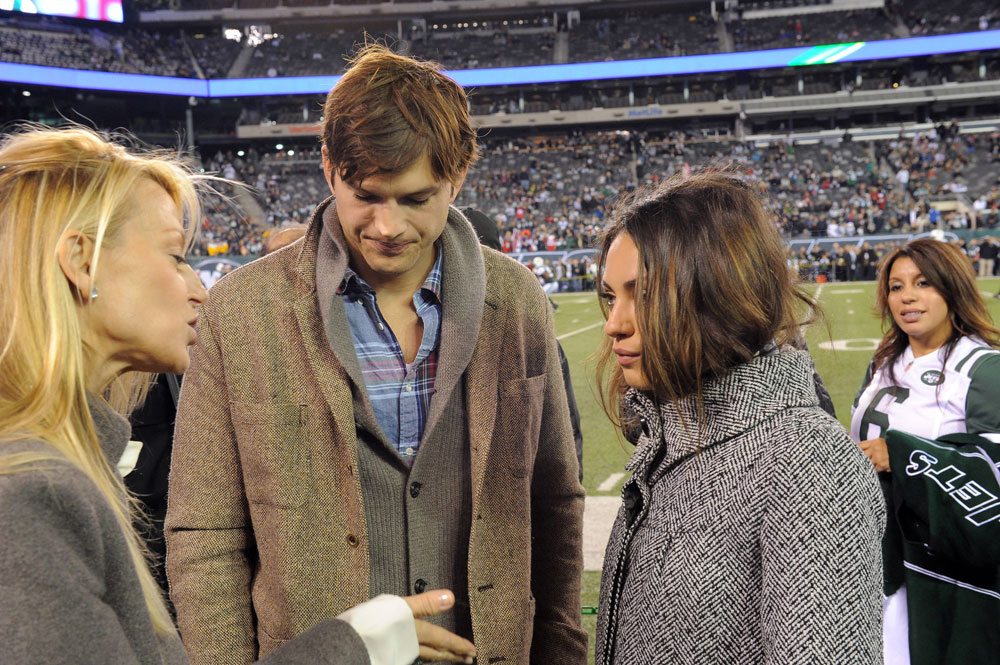 Photo credit: WENN and FameFlynet