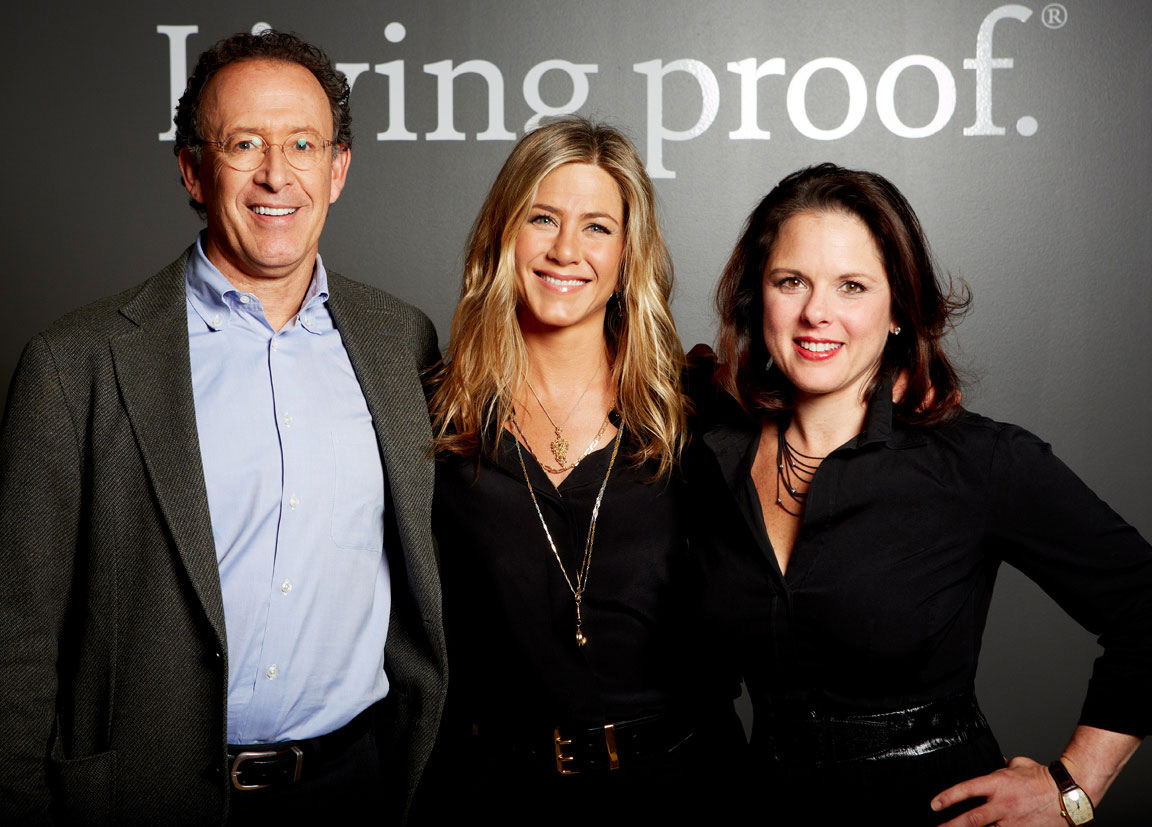 It's so absolutely shocking! Jennifer Aniston has given her second interview this week for NO reason. It's so bizarre and coincidental that she would be doing press for nothing the same week that Brad Pitt's hilariously awful Chanel ads have come out! Following Jennifer's appearance on Chelsea Lately, Aniston's rock-hard nips sauntered over to People Mag to talk exclusively about her new endorsement/investment deal with Living Proof, an MIT-invented haircare line. I just looked it up – the haircare line is being sold online! Go here to see some kind of testimonial from Jen. Here's the interview:
Now that Jennifer Aniston is the face and co-owner of Living Proof hair products, she has everyone using them — even her fiancé, Justin Theroux.

"He kind of has no choice," she jokes to PEOPLE. "It's what's in the shower right now. You know he's a guy, he just goes for what's in the shower. But yes, he's used it."

And if he's anything like his betrothed, he's loving the company's shampoos and conditioners — and their philosophy. "They're still eager and they're growing, and that's what's sort of fun," she shares of the Massachusetts-based brand. "They're still trying to crack the nut."

That's in part why Aniston decided to join the team. "I've been known for hair for so long and … it just never felt right," she says of previous endorsement offers. "It has to ring true to me, and feel good. That's the thing that's exciting to me [with ownership], to be able to have creative participation and get behind the product in a way that is actually knowing what's happening as opposed to selling what's happening."

Aniston says she's loyal to products that work, and isn't easily influenced by the next big beauty thing. "Whether it's an Aveeno face cream (fun fact: she uses hers as eye cream, too!) that I've been using for 15 years or a Neutrogena cleansing bar, there are things that if you use them and feel confident … you're telling the truth to consumers."

But her best beauty tip comes without a price tag: "Sleep," she says, laughing. "Honestly. Hydration — drink a lot of water — and get your sleep."
I don't really have a problem with any of this – I praised Aniston for this deal that she cut, and I think it will be interesting to see if more celebrities aim for "ownership" roles in start-ups, as opposed to simply being hired for an ad campaign and just taking a check. As for using Justin as a hair guinea pig… maybe Living Proof will come up with some products that can get Justin's hair to look more… natural? Like, his current hair looks like he's grooming with black shoe polish. It's a "look" for sure, but the man is 41 years old and he has a bald spot. Surely Living Proof can help a brother out?
PS… Oh, one problem: I don't believe Justin just uses whatever Jennifer has in the shower. Justin has been spotted shopping for expensive men's soaps, colognes, products, etc before. I think Justin cares about his products.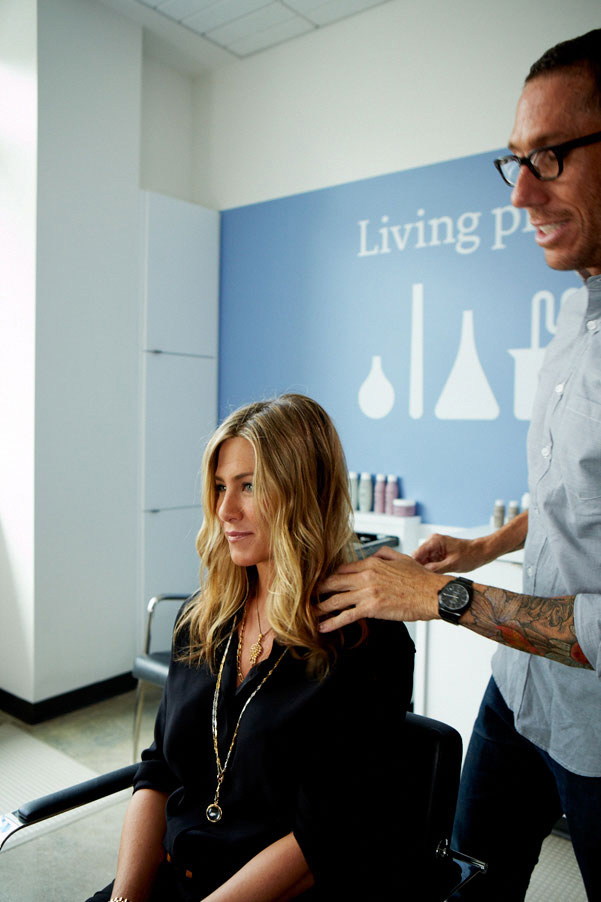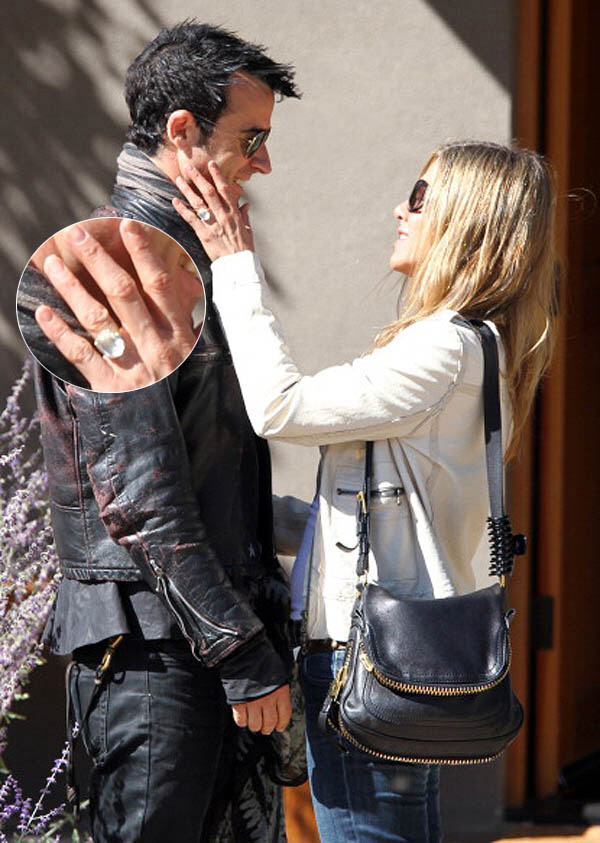 Images courtesy of Living Proof, Jason Thomas/Filmmagic.