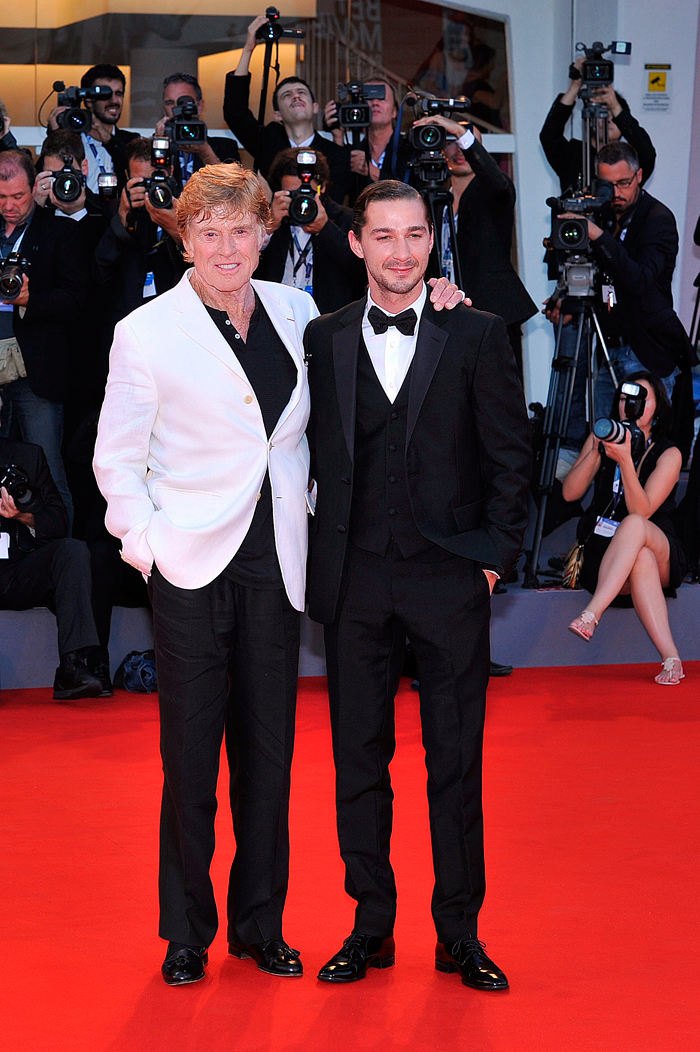 These are photos from a few months ago of the premiere of The Company You Keep at the Venice film festival. They're not really noteworthy except to say that Shia looks gross (as he always does these days) and that he's obviously thrilled to be hanging on the arm of Robert "Bob" Redford, who apparently feels the same way and will let Shia get away with bar fighting and then welcome him on set with open arms the next day. If I were Shia, I'd make sure I didn't screw up this professional relationship with "Bob" because it turns out that Steven Spielberg has finally had enough of Shia's crap.
It turns out that Spielberg has been quietly resenting how Shia publicly rambled on about Spielberg "dropping the ball" in regards to Indiana Jones and the Kingdom of the Crystal Skull. Of course, Shia had already decided by that time that he was going to go on to rule the world of indie film, so (during the promotion for Lawless) he progressed into ranting about how studios "stick a finger up your ass," and he claimed to be totally done with blockbusters. Then Shia took a shot at Transformers by saying, "I would just like to make movies about people now," and "If I could give the money back and get all the credibility in the world that I'm seeking, I would do it tomorrow." Well of course Shia didn't mean a damn word of what he was spewing because he's apparently on board for the fourth Transformers movie, and he's demanded an $18 million salary as if the franchise should be grateful to have him. In an interesting twist and according to Star, Spielberg has apparently told Shia to stuff it. No raise for him, and if he doesn't like it, get lost: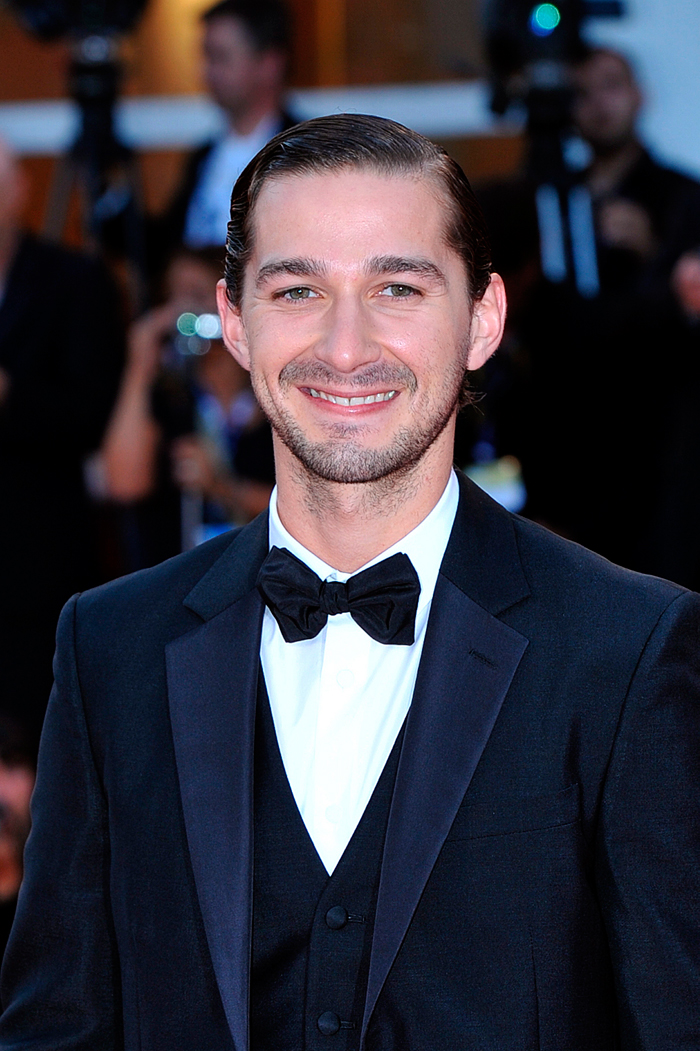 Just kidding! Shia LaBeouf is backtracking on his vow to stop making blockbusters. Despite his repeatedly bac-mouthing the Transformers franchise, he is on board for the next flick, Star has learned. Not only that, he wants a $3 million raise from the $15 million paycheck he received for Transformers: Dark of the Moon. But his lips may have cost him!

"It wasn't lost on producer Steven Spielberg how well The Amazing Spider-Man didwithout Tobey Maguire," reveals the source. "Besides, special effects are th real star of Transformers. And Steven isn't about to divert CGI funds to please Shia — he'll find another actor.

But the 26–year-old is dissing his studio bosses and demanding more money. "Shia complains about the lack of a script but talks like being in the movie is a foregone conclusion." With all this flip-flopping, maybe he should run for public office!
[From Star, print edition, November 12, 2012]
Shia is so deluded if he thinks he's indispensible to Hollywood. While it's true that he should have been thrown out on his ear a few years ago, he ended up outlasting the likes of Megan Fox (who also said some really stupid things, but nothing worse than Shia) because he's "one of the guys." Eventually, he'll get his due, but first, he'll make us watch him have actual sex first. Gross.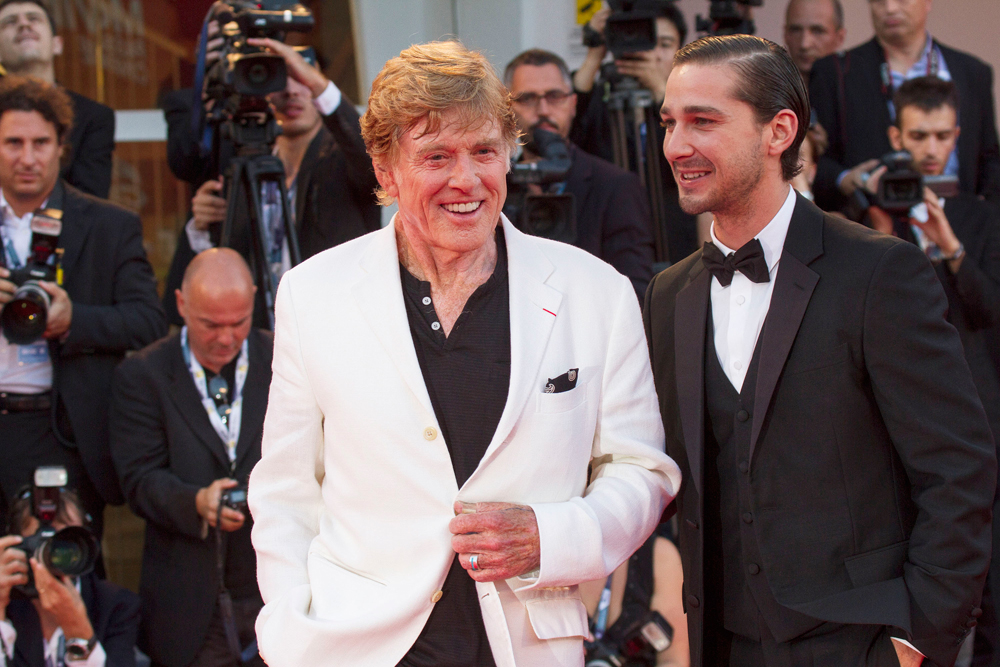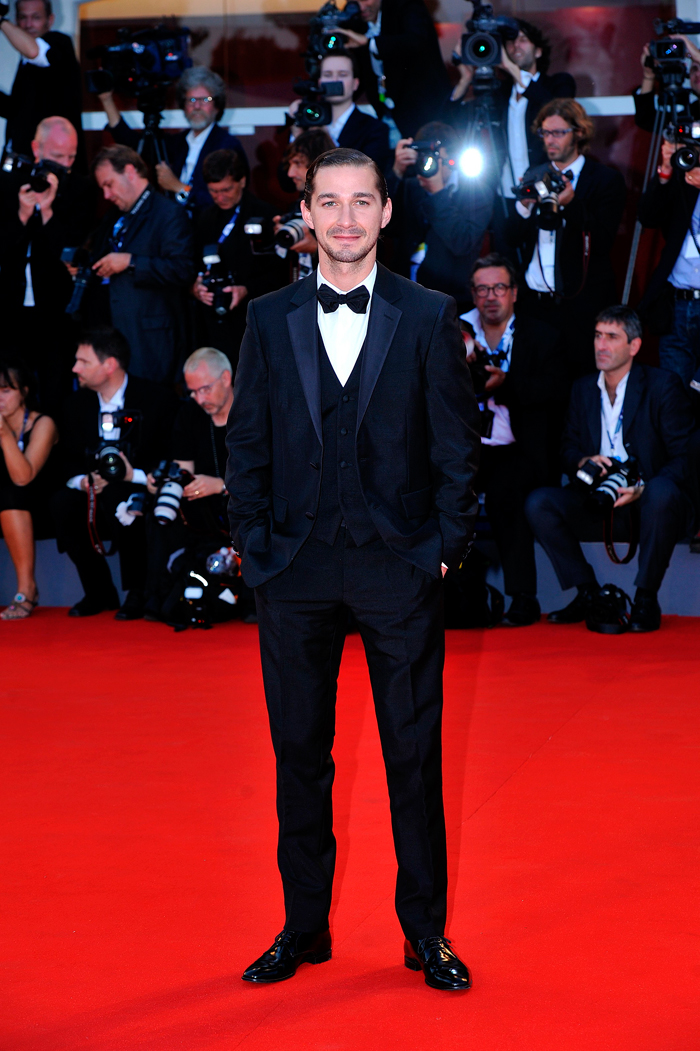 Photos courtesy of WENN