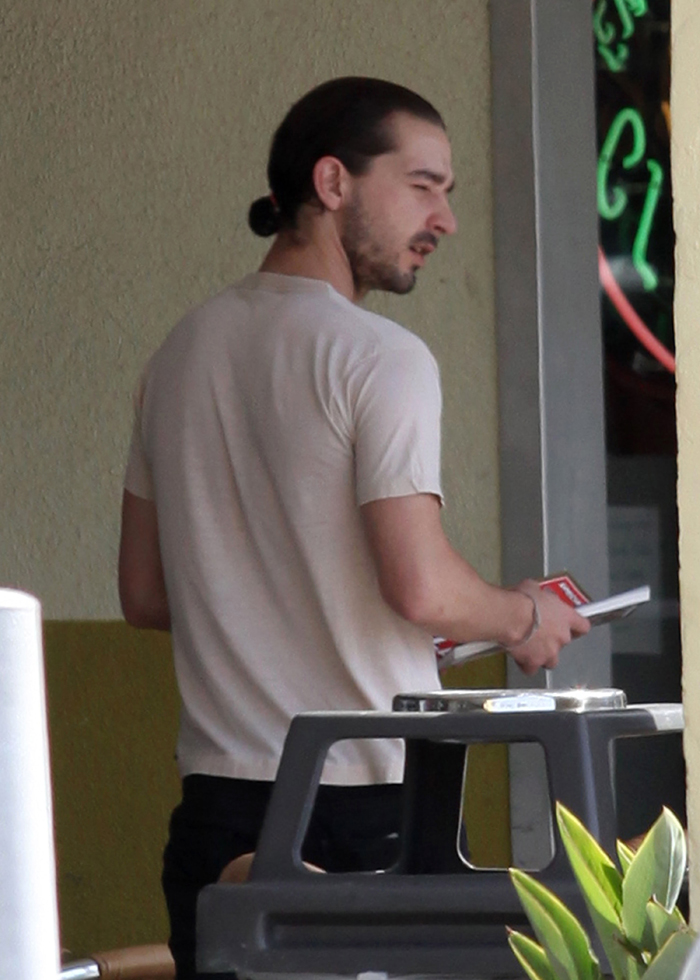 Shia LeBeouf is gross. I mean that in a lot of ways. Not only has he transformed (har har) his physical appearance into that of the Hipster Unabomber, but he's also developed quite a habit of getting hissy-fit drunk in public and also talking about how the studio system stuck a finger up his a**. Then he decided that we all wanted to see him get (fully) naked, so he took it all off for a music video. Gross.
Anyway, now Shia is grossing me out again by talking about how the sex in his upcoming movie, N-mphomaniac, will be actual sex as opposed to "acted out" sex. The fantastic voyage in reference is , of course, a movie directed by Lars Von Trier, who famously spent his 2011 trip to Cannes getting himself banned from the festival for all of eternity because he went on a socially-awkward rant that culminated in him expressing sympathies for Hitler and jokingly declaring himself a Nazi. It was a total mess, but at least that means that Shia's bare booty (and presumably, his wang) won't be screening for competition (or otherwise) at Cannes. As for Von Trier, I'm sure he feels that having his actors actually do it with each other is much more "artsy" than merely pretending that they're doing it, right? Hell, I'm surprised James Franco hasn't signed onto this movie for the art of it. Here are the details on Shia's impending moon: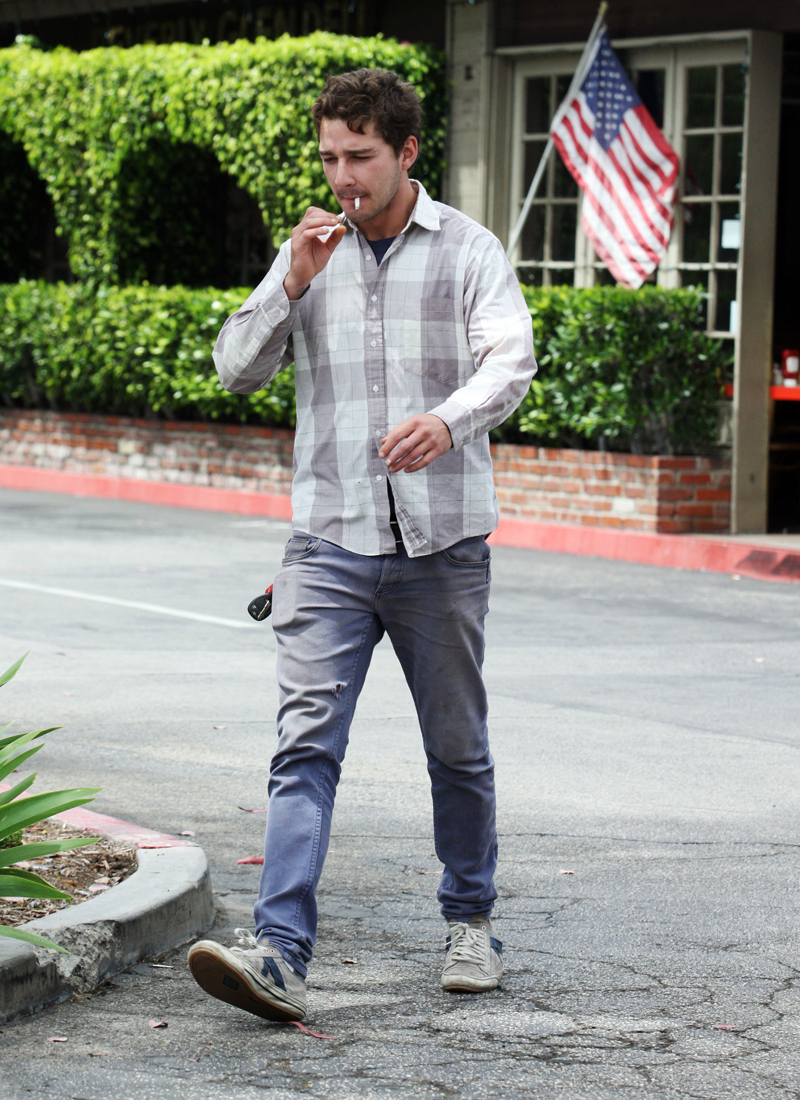 The unfiltered actor admits he's "terrified" to film the Danish director's erotic drama. Shia LaBeouf says the sex scenes in Lars von Trier's N-mphomaniac will be the real deal.

As THR exclusively reported, the 26-year-old actor signed on to star in the controversial Danish director's latest project, an erotic two-part drama that begins production next month and will be released in two cuts, one more sexuality explicit than the other.

"(The movie] is what you think it is," LaBeouf tells MTV News. "It is Lars von Trier, making a movie about what he's making. For instance, there's a disclaimer at the top of the script that basically says we're doing it for real. Everything that is illegal, we'll shoot in blurred images. Other than that, everything is happening."

Von Trier's first film since 2011′s Melancholia, an apocalyptic drama co-starring Kirsten Dunst and Charlotte Gainsbourg, N-mphomaniac, will chronicle the sexual adventures of a woman (Gainsbourg) from her youth through age 50. Stellan Skarsgard plays her husband, and Nicole Kidman has suggested she might have a small role.

As to why LaBeouf took the N-mphomaniac job: "Because (von Trier's) dangerous. He scares me. And I'm only going to work now when I'm terrified."
[From Hollywood Reporter]
Honestly, Charlotte Gainsbourg must be a masochist in the true sense since she keeps signing onto these Von Trier films. If I recall correctly, Antichrist featured actual penetration in its opening scene, but these were obviously (I hope) "stunt" actors and not Charlotte and Willem Dafoe really doing the deed. Now Von Trier is pushing his little obligatory envelope even further, and I'm wondering …. who will Shia actually be, um, bedding in this movie? So far, Shia, Charlotte, Willem Dafoe, Stellan Skarsgard, and Nicole Kidman are the only confirmed actors in roles, and I don't see Nicole agreeing to do the dirty with Shia. As for Charlotte, yeah, I can see her going there. For the art, of course.
Despite Von Trier's madness, however, I have to admit to actually liking Melancholia much more than his other movies. But how do I feel about watching a movie featuring Shia's authentic O-face (and much more)? I'll pass on this one.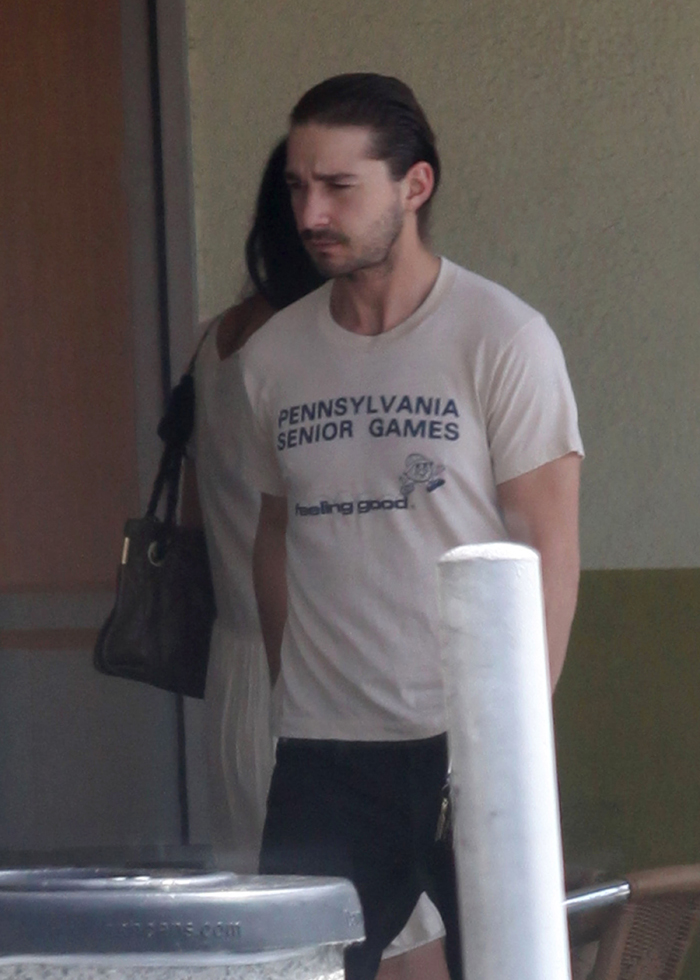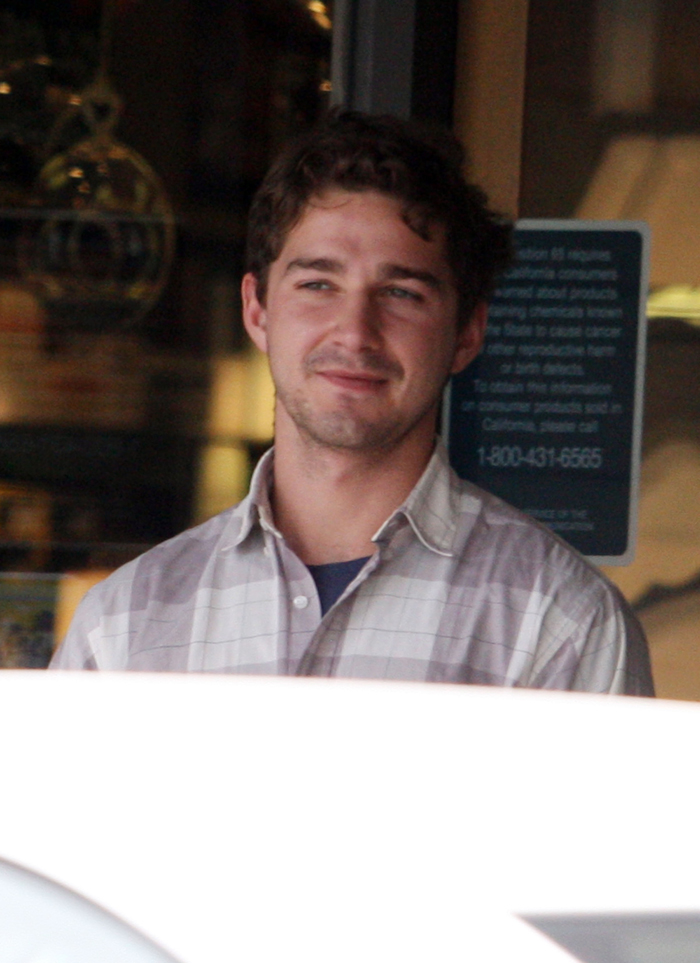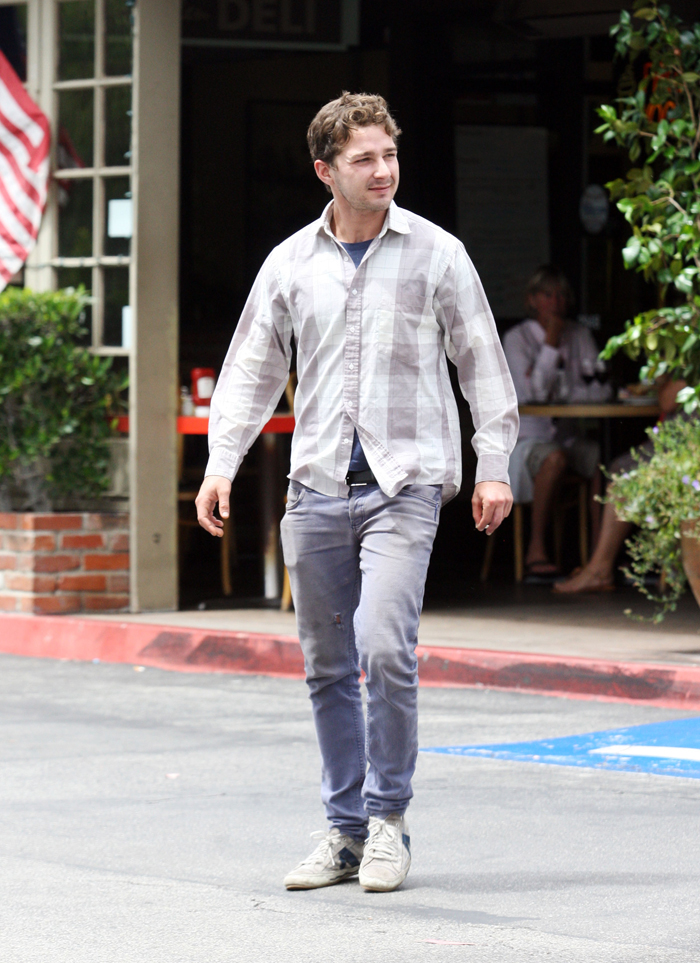 Photos courtesy of Fame/Flynet