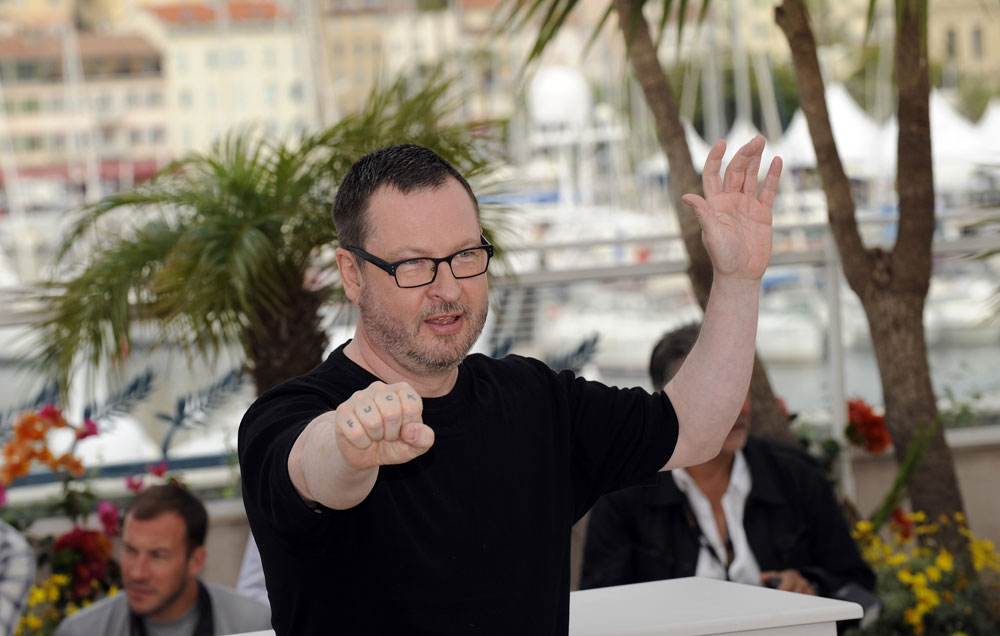 Director Lars Von Trier got banned from Cannes after some bizarre comments he made during a press conference in which he called himself a Nazi and said he could relate to Hitler. (You can read his full comments here, halfway down the page.) In part he said "I understand Hitler… I sympathize with him a bit," then he tried to backtrack saying WWII was bad and he wasn't against Jews, but concluded with "Now how can I get out of this sentence? Ok. I'm a Nazi." It was all very controversial and frankly pretty dumb, and the guy got told to GTFO basically. Lars' lead actress in his film Melancholia, Kirsten Dunst, received best actress at the festival and he wasn't able to be there to see Kirsten get the award thanks to his big mouth.
A journalist who witnessed Von Trier's career-ending moment asked him about it later, and he explained it like a bout of verbal diarrhea he couldn't stop:
He greeted journalists affably, from under his pale straw hat, sitting comfortably in the garden of the super-posh hotel, the grounds surrounding us as immaculately green as those in his film.

Right off, I asked him about his infamous career-suicide comments at the press conference. In his film-notes he says Melancholia is about the longing for death.

Might Lars Von Trier himself be self-destructive?

"No, I don't think I was being self-destructive. Well maybe on a subconscious level. I was in a good mood, and I felt everything was going well, and I couldn't stop it. I was saying terrible things, like driving a car and going around a curve, and it was stupid, and I was very sorry. People got hurt. I respect completely their response. "

He straightened up and changed his humble tone, like a man shifting gears in a car:

"I find it a little strange. It is obvious that I do not sympathize with Hitler, but this was taken out of context. It was stupid. Will now the festival only choose people who won't say stupid things at press conferences? If a real criminal came up with a real art film, should he not get the Palme D'or?"

Later, he sent a public statement by email:

In my opinion, freedom of speech, in all its shapes, is part of the basic human rights. However, my comments during the festival's press conference were unintelligent, ambiguous and needlessly hurtful. My intended point was that the potential for extreme cruelty, or the opposite, lies within every human being, whatever nationality, ethnicity, rank or religion.
[From Huffington Post]
There's a lot more in this interview about the film Melancholia, which is a science fiction treatise on the human condition, and how it ties in to Von Trier's self destructive streak. I watched the trailer and it looks overwrougt. It's getting positive reviews though, with a 71% rating on Rotten Tomatoes. At least Von Trier admits that he was an idiot. It will be quite some time before he's able to move past this and for good reason. What a dumb ass. Look at the header image. He even pulled a Lindsay Lohan/Joaquin Phoenix and wrote "F U C K" across his knuckles. This guy does not want a career in Hollywood.