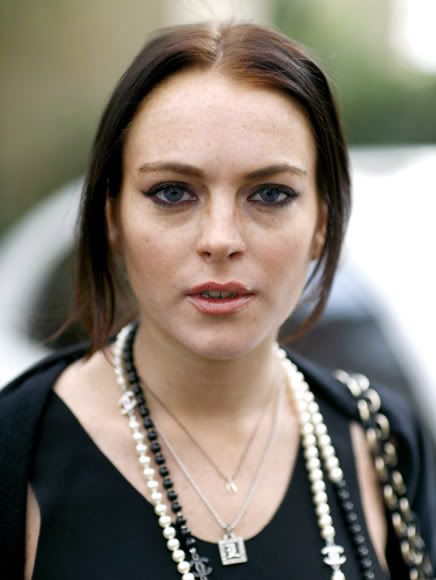 All that hard living has taken a toll on Lindsay's looks. Maybe it's the bad makeup, but she looks worn out and aged to me. Lindsay needs a detox and some down time to regain her youthful beauty.
Lohan was photographed outside a Golden Globes "suite," which probably means swag party, yesterday. There are also pictures out now of Lohan running with a cigarette in her hand. While her face is looking riough her body doesn't seem to be suffering. Everyone is asking where's the appendectomy scar, but I found a bulletin board with these photos that credits them as being taken on 12/30, before her quickie operation. That makes sense because The Mirror recently ran a story saying Lindsay was seen running with a cigarette in hand in Miami.
Pictures from WWTDD and Britney.cl.