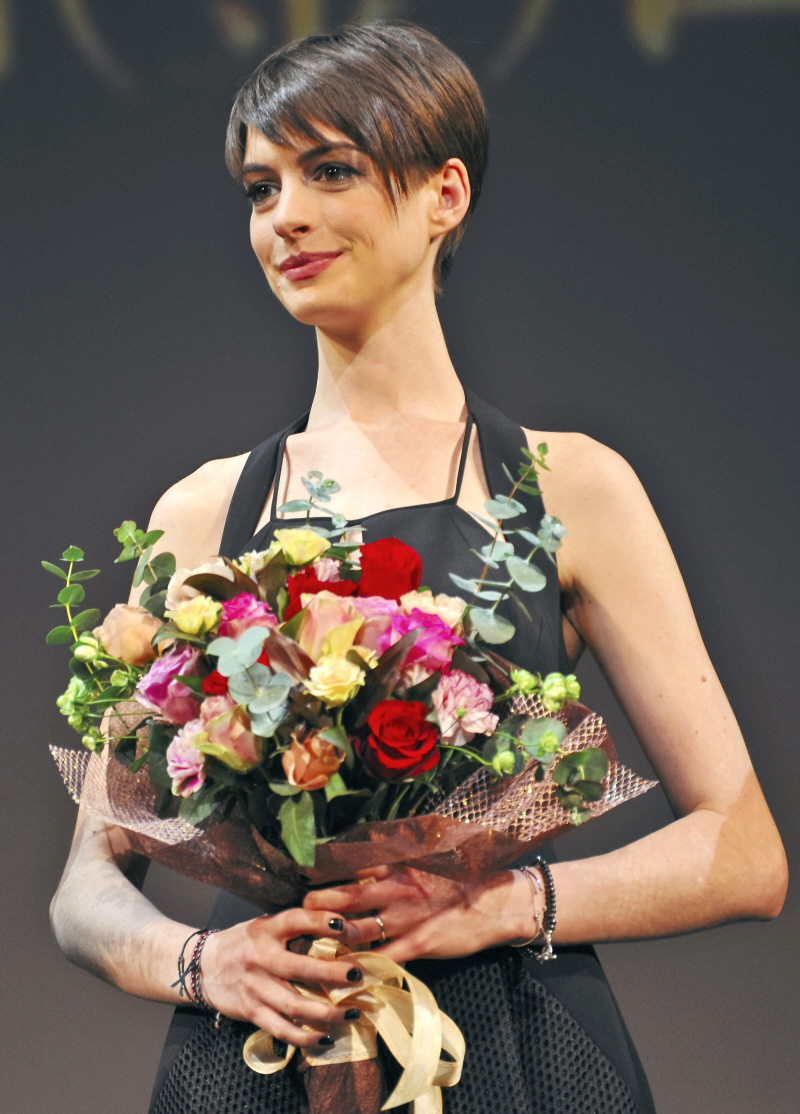 I like Anne Hathaway. A bold pronouncement, I know. I used to not "get" Anne, but a few years ago, I found myself starting to come around. She's one of the most talented actresses out there, I think she's beautiful (I know some of you don't agree) and I think she's a lot smarter than the average starlet/actress. That being said, Annie is still flawed, like everyone. Anne sometimes gets on my last nerve, and I think she has the tendency to be too-cute-by-half, and her default personality can at times come off as "pretentious nerd". Anne has a new interview with Access Hollywood, and she was asked about her crazy weight loss for Les Miserables. Instead of talking about it – which is, after all, the point, right? – Anne actually sounded like she was concern-trolling all of us in the cheap seats.
Anne Hathaway admitted she was on a strict regimen to get in shape to play Selina Kyle – aka Catwoman — in "The Dark Knight Rises," but she's pledged to keep mum on how she got un-fit – and super skinny – to play doomed prostitute Fantine in "Les Miserables."

"I don't answer that question. Not to like get super serious about it, but just there's so many people out there that will try something unhealthy to lose weight," Anne explained, when Access Hollywood's Michelle Beadle brought up how much she hates the "weight" question with regards to this film.

"I don't want to contribute to that. So actually I don't answer the question," the actress added.

But Anne was absolutely open about her first post-film meal.

"I had spelt pasta with garlic oil and like a lot of beautiful fresh tomatoes and then I had a twice baked potatoes, with basil sun dried tomatoes [and] oil. It was so good," she raved.

Anne also revealed that Russell Crowe, who plays Javert in the film, the long arm of the law, was actually a total sweetie to the actress and her post-film first meal.

"Russell Crowe — don't let this tough guy exterior fool you — he's a big marshmallow-hearted man," she said. "He scoured London and found me a vegan chocolate cake and brought me this huge vegan chocolate cake when I was done because he asked me, 'Are you going to have anything sweet?' I'm like, 'No, no, I don't. We were shooting way out in the middle of nowhere. I'm like, 'I can't be bothered to go to London to get that!' And he brought it for me… to make sure that I was going to be able to celebrate with something sweet."
On face value, I understand what she's saying, and I agree. Why contribute to that pro-ana BS? Why talk in neurotic detail about how you shaved off those pounds? And I also think that once she starts talking about it, everyone will ask her about it and it will be a repeat of Natalie Portman's Black Swan Oscar campaign where everyone was obsessed with her weight and Mila Kunis's weight.
But there are several problems. One, Anne has ALREADY talked about it – notably to Vogue (where she explained that she lived on oatmeal paste for weeks). So, it's like closing the barn door after the horses have bolted. Two, Anne's physical "transformation" is a huge part of her Oscar campaign. You know, the whole reason we're here, the whole reason Anne is talking about Les Mis, her whole Oscar strategy of talking about how difficult it was to lose the weight and chop off her hair (all for the role of a lifetime, she'll tell the Academy) in between dropping in little personal details about her wedding and how she can't wait to have babies.
Anyway, I think it's far more likely that Anne doesn't want to "give away" such important and Oscar-worthy campaigning to an outlet like Access Hollywood. She'll save it for Vanity Fair or The Hollywood Reporter or The Los Angeles Times. She'll go into more details about her diet with those outlets. Trust me.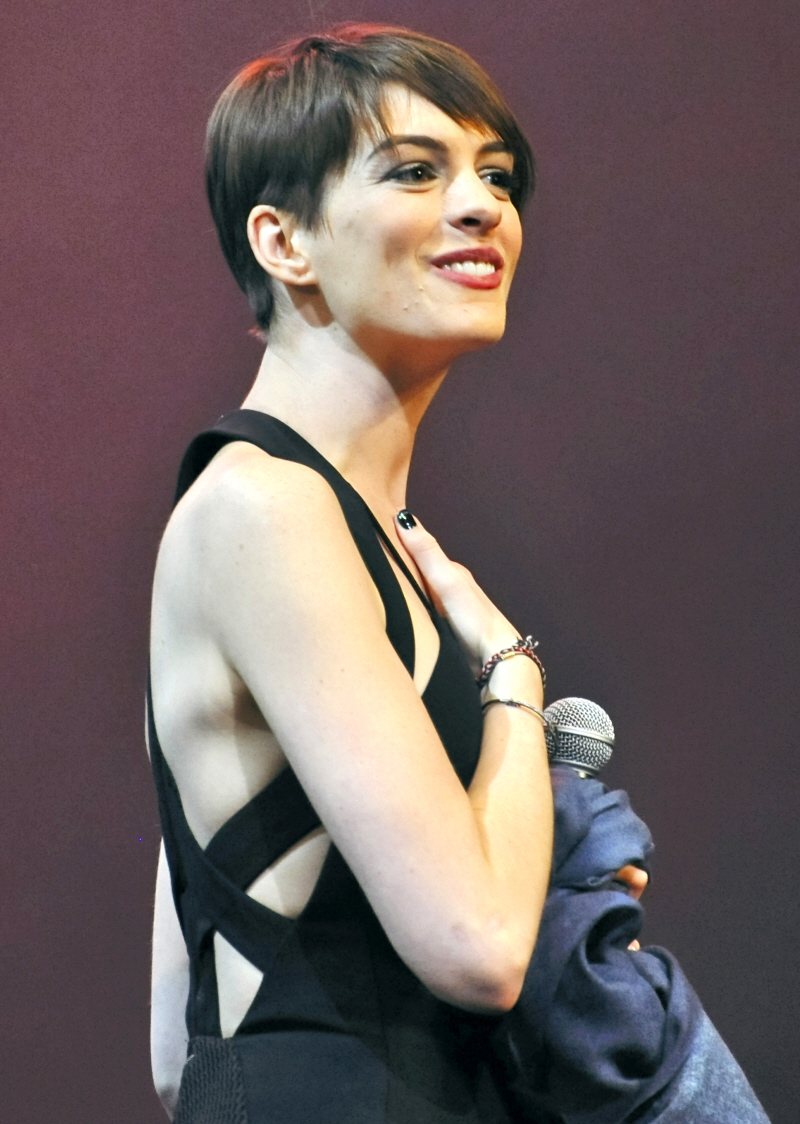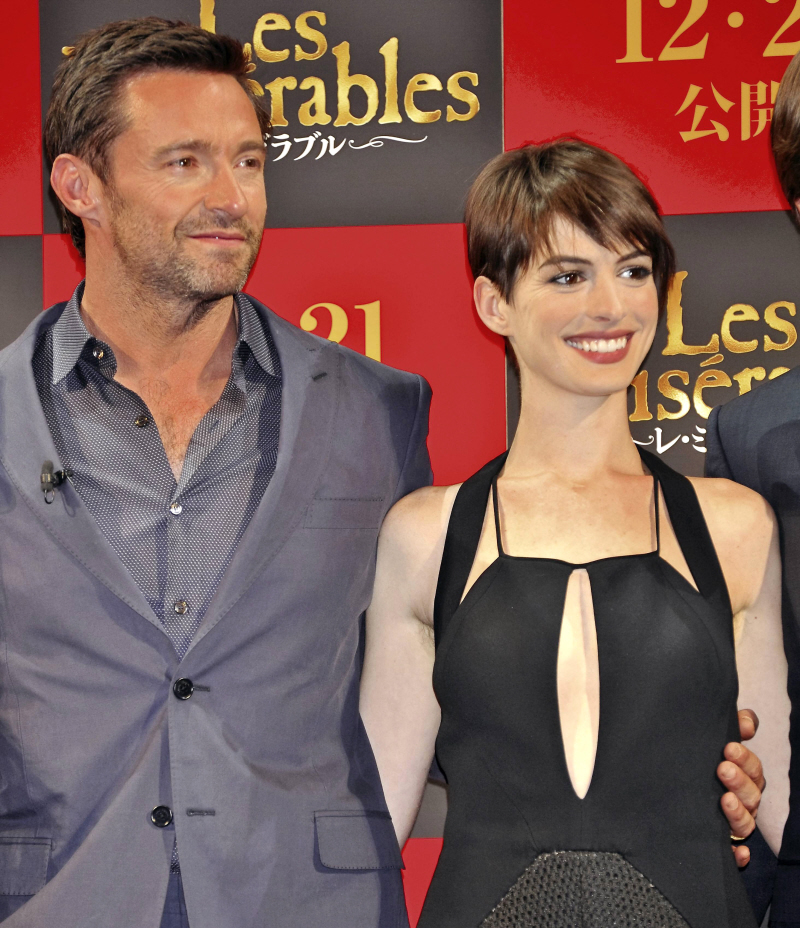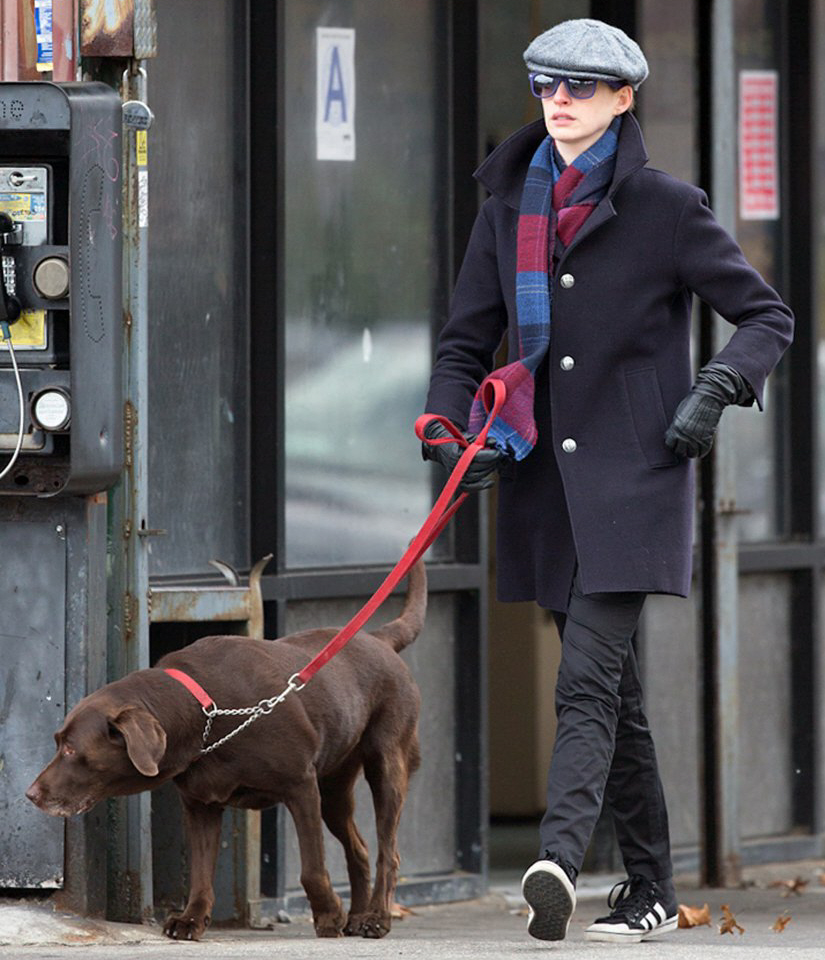 Photos courtesy of WENN.