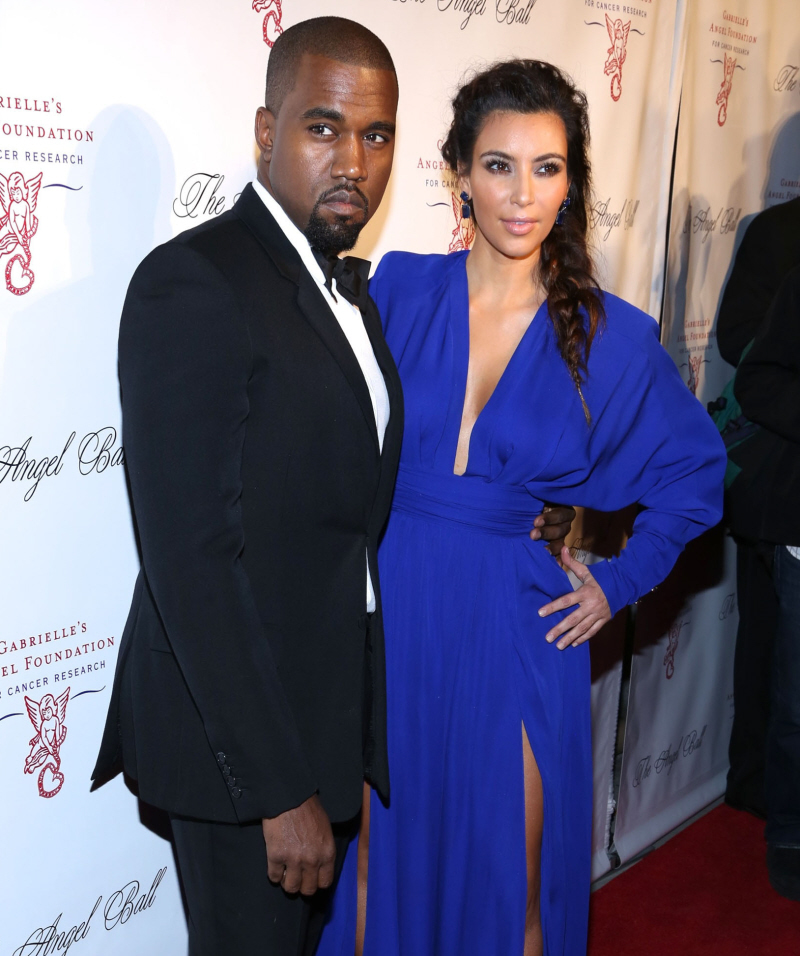 Kim Kardashian is pregnant!! Didn't I tell you this was going to happen? Damn, I love it when my predictions come true! As soon as that story came out about Kanye's management team telling him that Kim was bad for his business, that's when I knew Kim's best play was pregnancy. I mean, she can't marry him… yet. She's STILL married to Kris Humphries. So her best play was pregnancy, and some of the tabloids even got on board, claiming that Kim's penchant for unflattering clothes was PROOF that Kim was already knocked up. Would you like to see my prediction? This is what I wrote on Dec. 21st:
I think Kim might talk a good game about "wanting a baby" but really, she couldn't care less. Babies are as disposable to her as fluffy white kittens, which is to say they can both be handed off to someone else once all of the photo-ops are over. But I could see Kim making the noble sacrifice of getting knocked up if it meant that Kanye would stick around for another few years. Don't you see how the timing is perfect?
HA!! I love it when I'm right. Anyway, here's the confirmation:
Kim Kardashian has something to look forward to in 2013: the birth of her first child! The E! reality star is three months pregnant with boyfriend Kanye West's child, Us Weekly has confirmed. The musician announced their baby news while performing at Revel in Atlantic City, New Jersey, Dec. 30. The "Heard Em' Say" rapper told the crowd to "stop the music and make noise for my baby mama," referring to his girlfriend, who was in the audience.

This will be the first child for both Kim, 32, and West, 35, who began dating in the spring of 2012. They two had been friends for several years, though both were in relationships at the time. (Kim is still married to NBA player Kris Humphries; she filed for divorce in October 2011.)

Shortly after West shared the news with fans Dec. 30, Kim's family members expressed their happiness via Twitter. "Been wanting to shout from the rooftops with joy and now I can! Another angel to welcome to our family," tweeted Kourtney Kardashian, mom to son Mason and daughter Penelope (with partner Scott Disick). "Overwhelmed with excitement!"

Tweeted Khloe Kardashian-Odom, "Keeping secrets is hard with so many family members! Especially when you are so freaking excited! Love is everything!" The X Factor co-host's husband, Lamar Odom, added, "I'm excited for Kanye and my sister! There's nothing like bringing life into this world! Let's keep God's blessings coming!"

Kim spoke candidly about her desire to have West's children during a September appearance on The View. "At the space that I am in life now, kids are definitely something I want," she said. "I think I wanted that before. I think I fell in love so quickly and wanted that to be my life so badly but I just didn't take the time to find someone."
So, what does this mean longterm? Well, Kanye will stick around for a while longer. He's going to stick around until the baby is born. He's probably even going to marry that ass once that ass is divorced from Kris Humphries. Beyond that… I actually think Kanye might be in for a rude awakening once he discovers that Kim's maternal instincts only go as far as a photo-op. And I can't imagine that Kanye will be down with selling every part of this pregnancy and baby too… but we'll see. Maybe Kim really IS Kanye's Beyonce after all.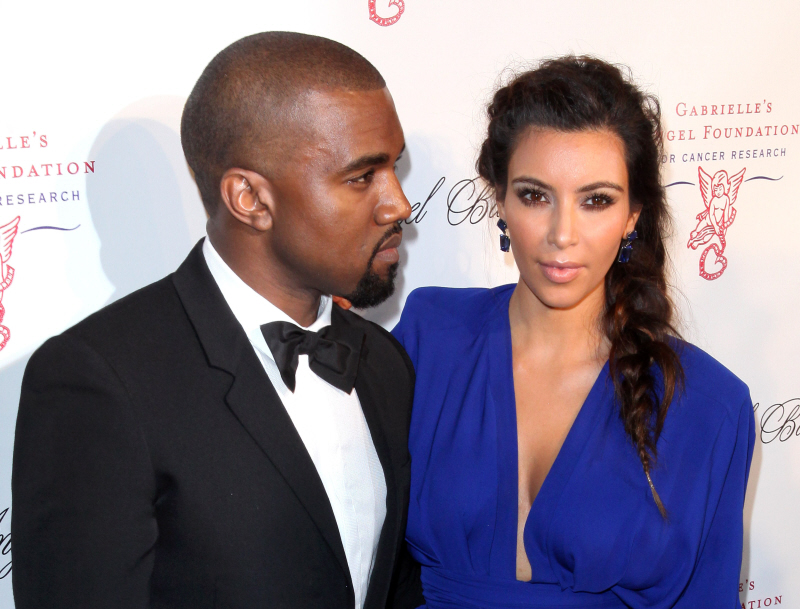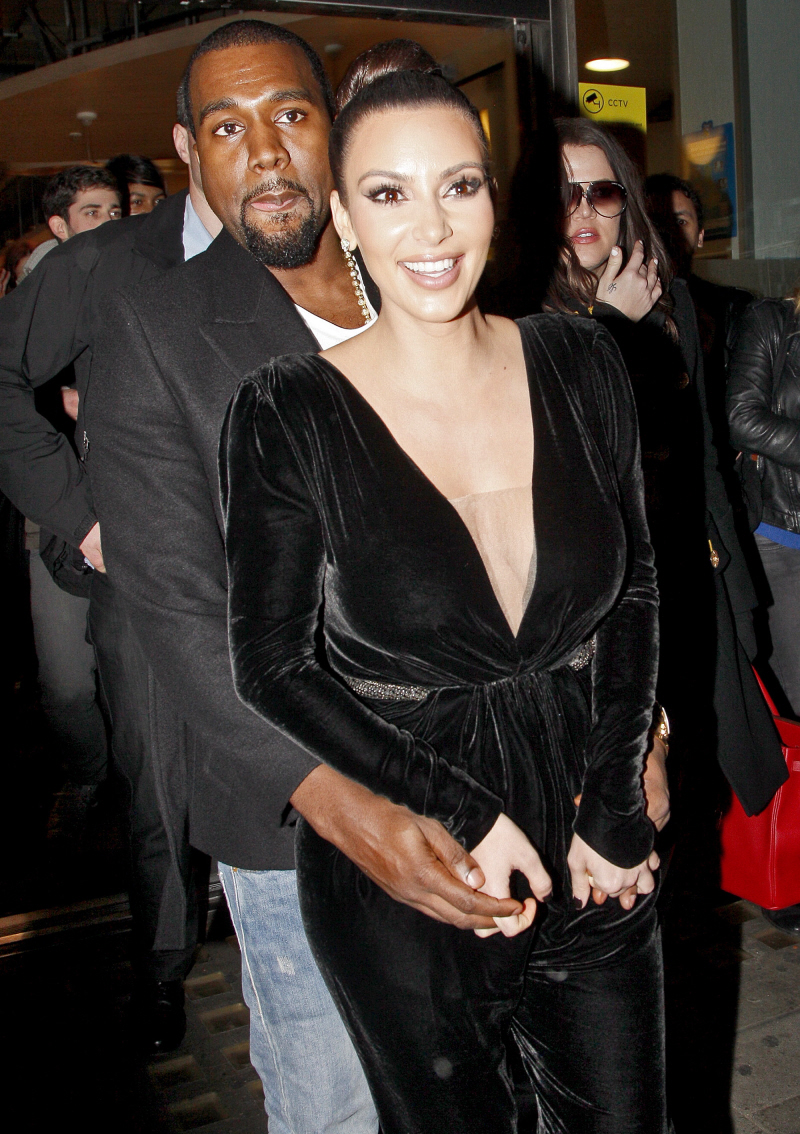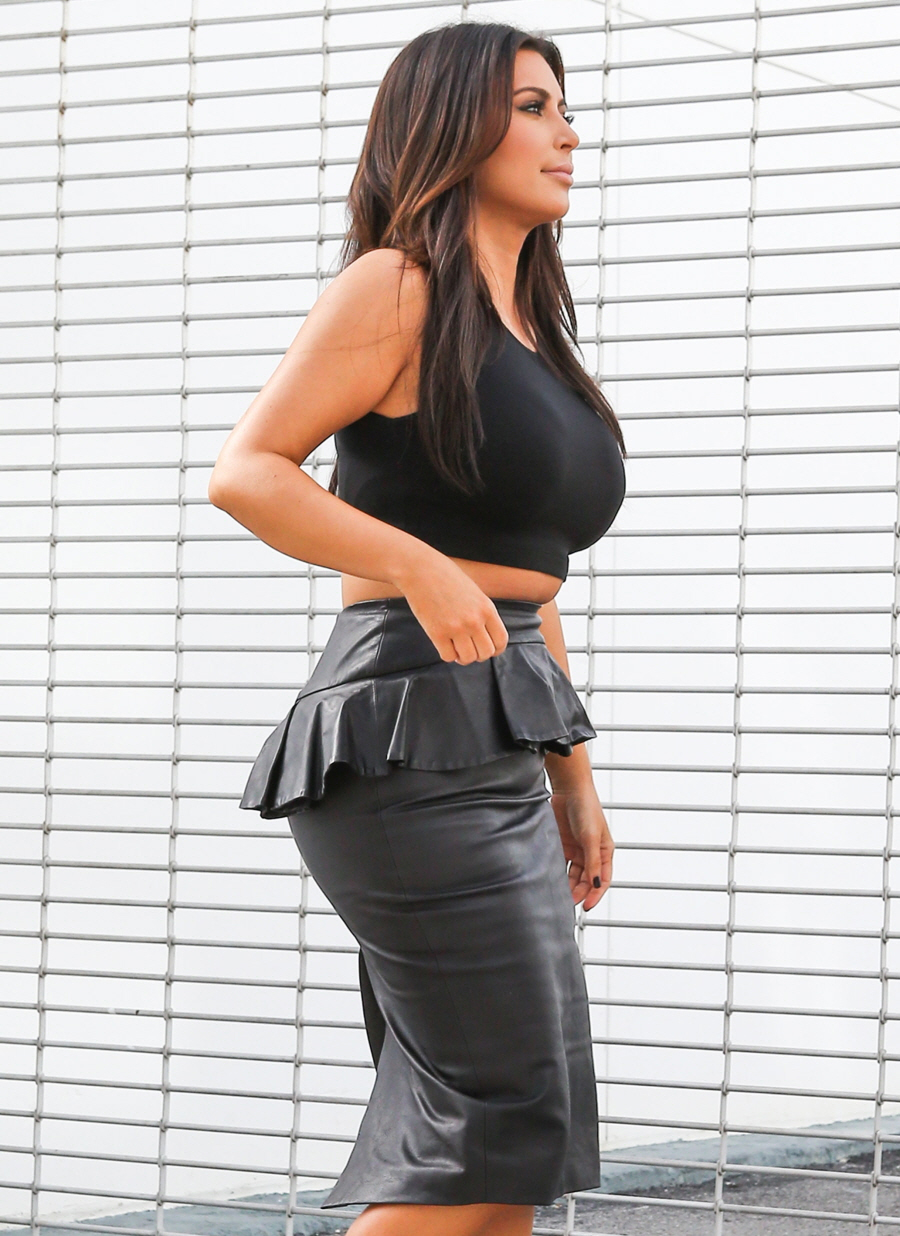 Photos courtesy of Fame/Flynet and WENN.