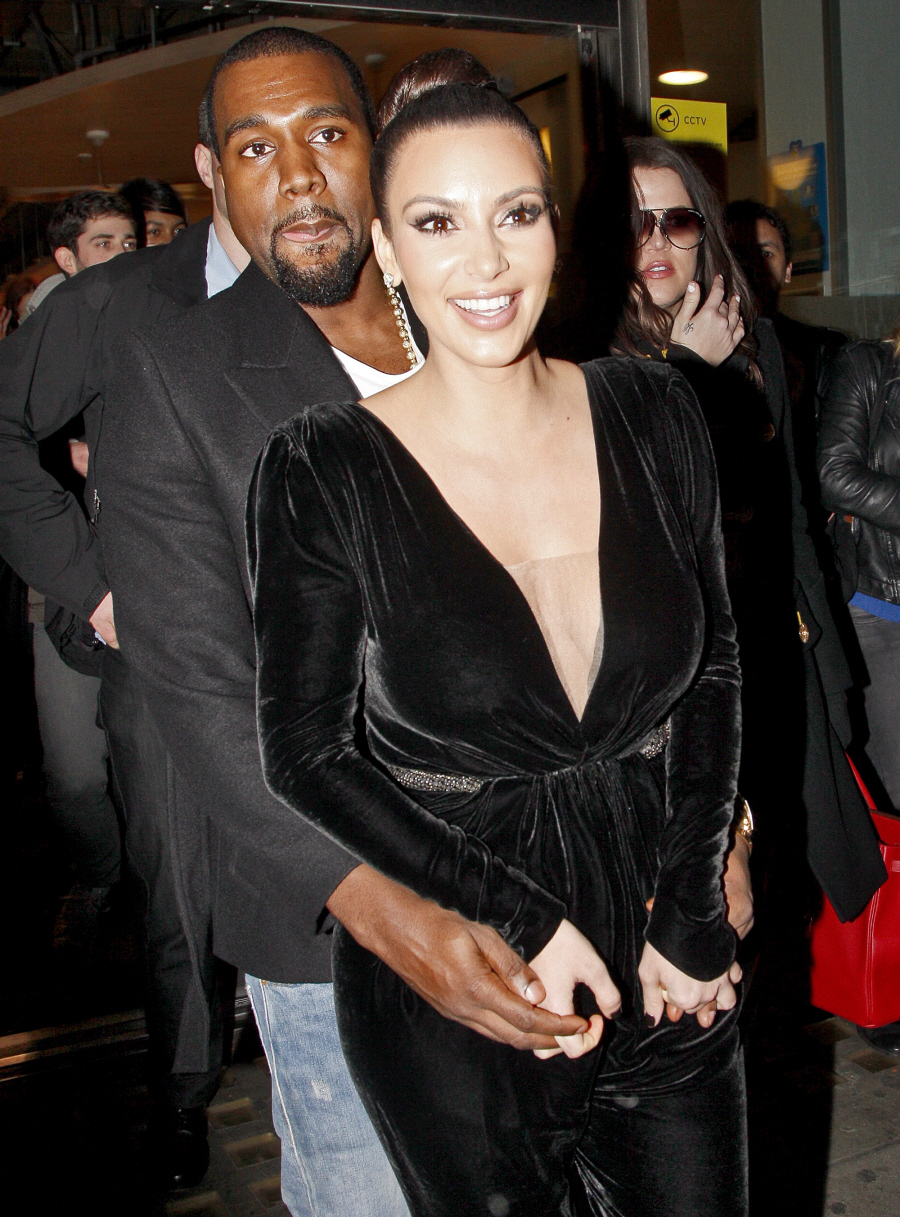 Poor, poor Kimye. So maligned, so misunderstood. Why can't anyone let Kimye be great?! The NYDN claims that Kanye West and Kim Kardashian's relationship is in trouble because Kim hasn't been very good for Kanye's brand. His new album isn't selling well and his concerts aren't selling out. Sources claim that Kanye's "personal life is overpowering his music." And Kim is getting the blame, which… I don't know. I can hate on Kim for a lot of things (like being a cat-killer), but are we really going to put all of the blame on her for this?
Call it the Kim Kardashian Kurse. About to be struck down? Kanye West.

West's majorly successful career as a rapper survived interrupting Taylor Swift at the VMAs and insulting a sitting President during a Hurricane Katrina telethon, as he had a hit with his next album, "My Beautiful Dark Twisted Fantasy," which debuted at number one on the Billboard 200 chart.

But a source tells Confidenti@l that West's popularity is waning and he has become tainted, with too many appearances on "Keeping Up With the Kardashians," pictures in the celebrity weeklies and a girlfriend unwelcome in the world of high fashion.

Once gracing the pages of VMAN and GQ, his face is now splattered all over whatever Kardashian is promoting.

"His personal life is overpowering his music," an industry source says. "Every time he plays, people are wondering if Kim is going to be there. It's not a good thing for him, especially if he wants to be taken seriously."

Kardashian is also affecting West's income. The rapper was offered several opportunities to host New Year's Eve parties in Vegas and Miami — but only if he would bring Kardashian. West declined the offers.

"Kanye was actually offended by the offers," says the source.

In the beginning of their relationship, West tried to put his foot down when it came to appearing on the Kardashian family's shows. "He made it clear to her he doesn't want to be on her show, but Kim gets upset so he caves in," adds the source.

Sales for West's upcoming show at Revel in Atlantic City are "not close to being sold out," says one ticket broker. But the latest sign the public is turning against West was when a massive portion of the audience walked out during his performance at the Dec. 12 Hurricane Sandy benefit concert at Madison Square Garden — and collectively dissed his kilt.

"Literally half the audience got up to go to the bathroom and it was the talk of the men's room," one attendee told Confidenti@l's Marianne Garvey.

West seems to be savvy about his haters and plans on restructuring his team soon.

"He has been meeting with top-level music executives seeking advice," says the source. "He's not happy with the direction things have been going."
Over the years, I've grown to enjoy Kanye West's music more and more, but I have to say, I haven't really been into any of the singles off of Cruel Summer. I got "Mercy" stuck in my head for a while, but "Clique" kind of blows and I never really got into "Cold". I'm just saying – maybe it's the album, not Kim. Maybe Kanye just made a not-so-great album and he needs to stop the collaborations and just get back to what he did really well. He needs another My Beautiful Dark Twisted Fantasy.
Here are some new pics of Kim out and about in Miami over the weekend. These outfits are much better than that horrible, too-small peplum disaster from the other day.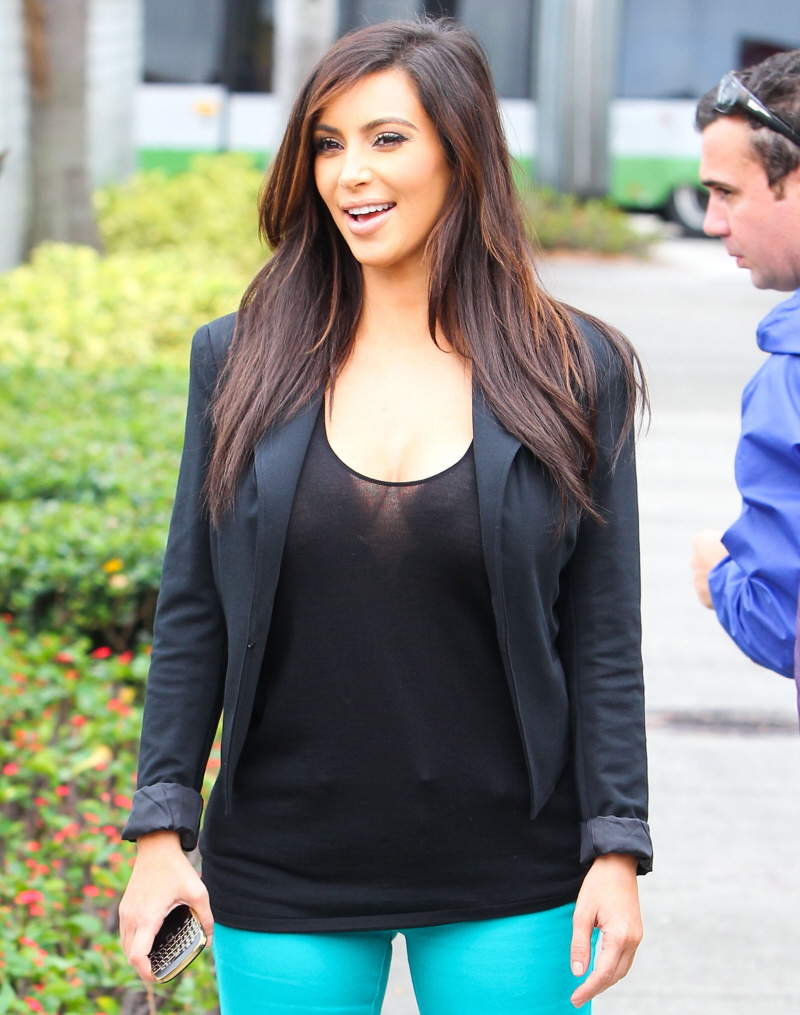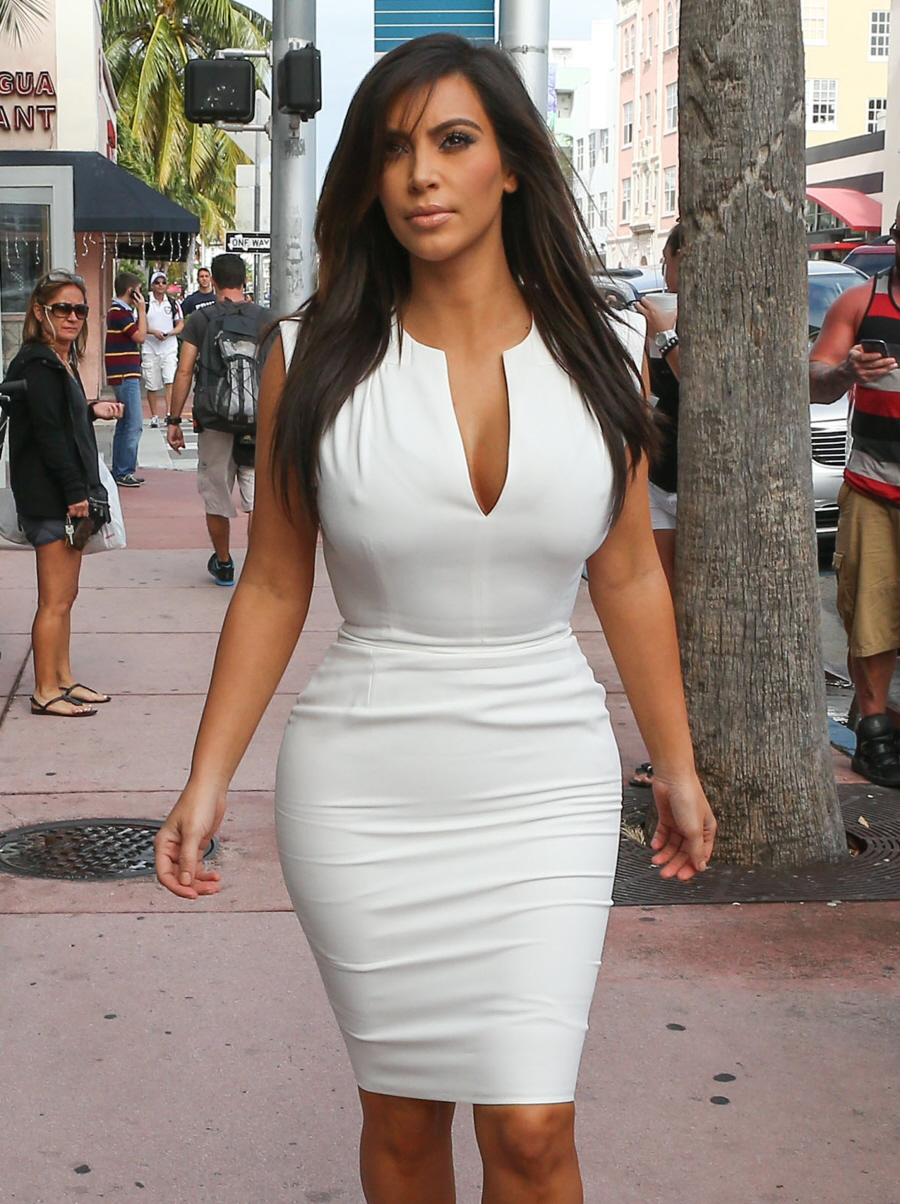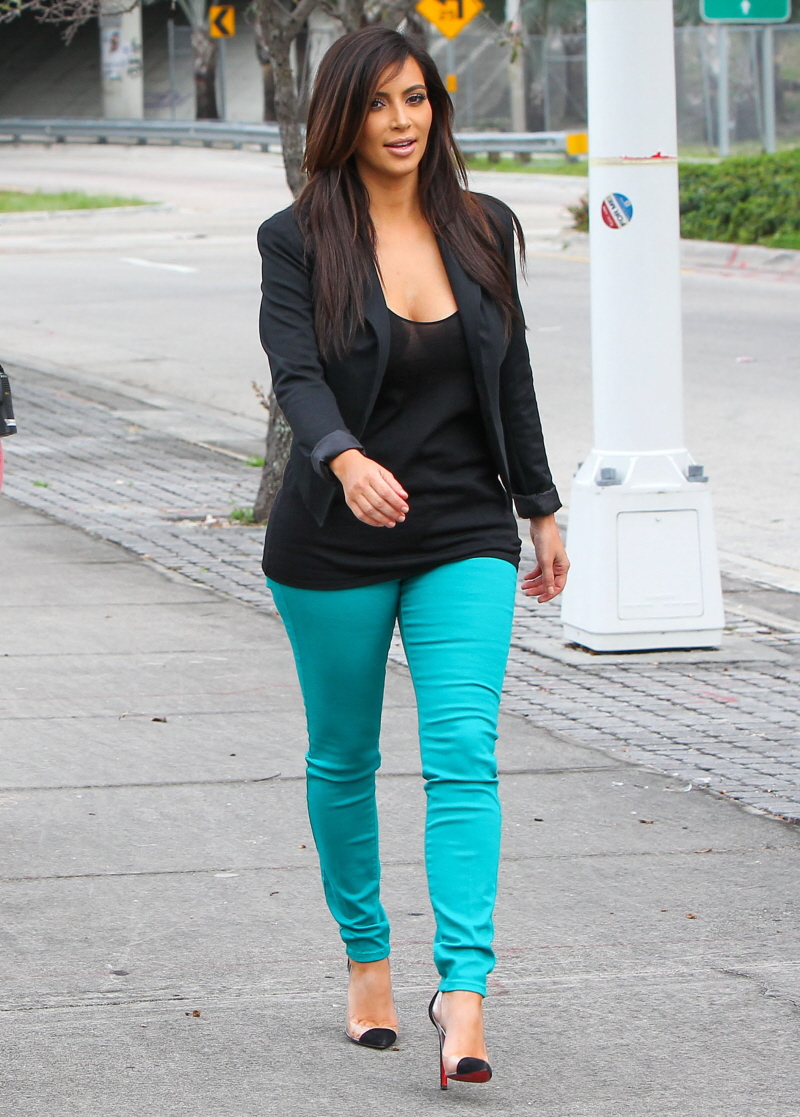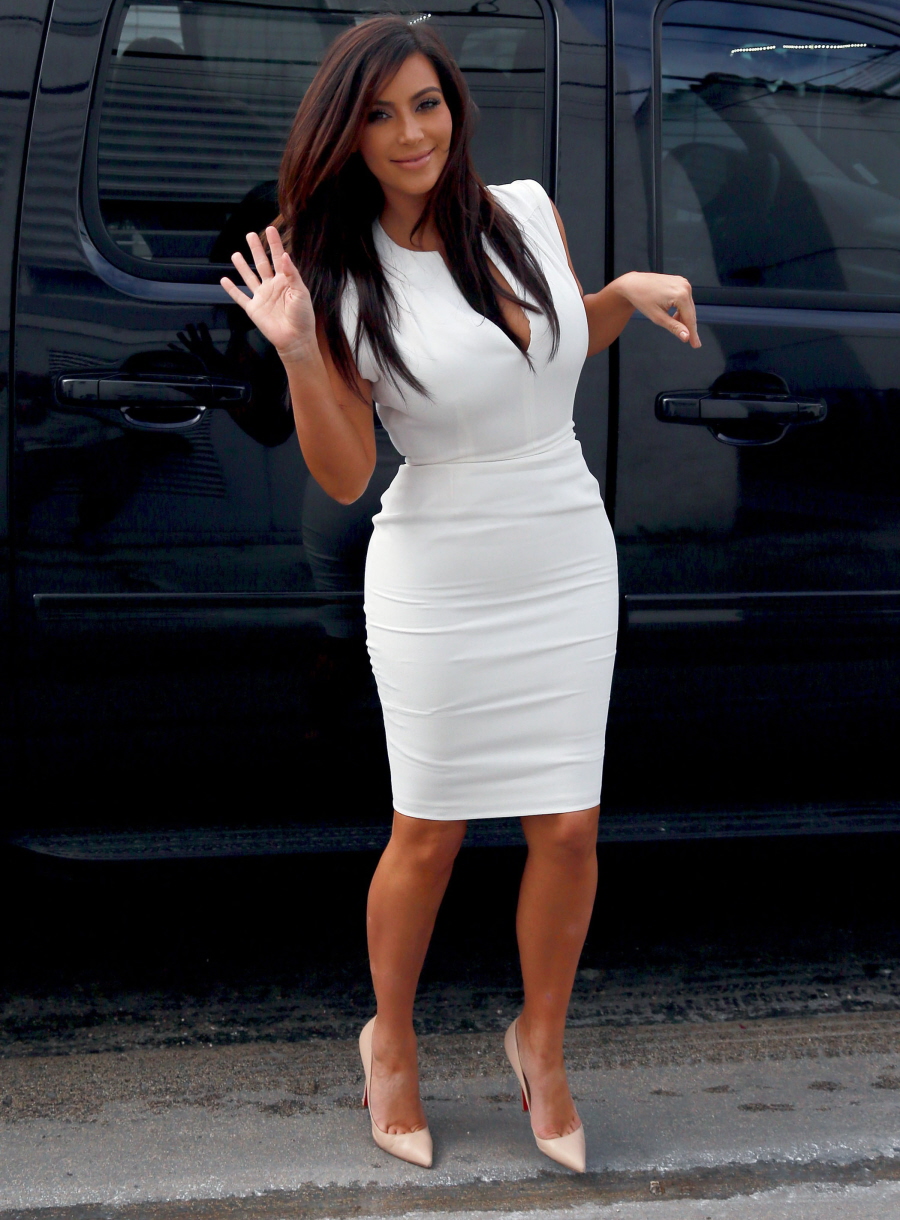 Photos courtesy of Fame/Flynet and WENN.